This homemade grapefruit all purpose cleaner is the perfect DIY household cleaner if you love fresh and clean scents!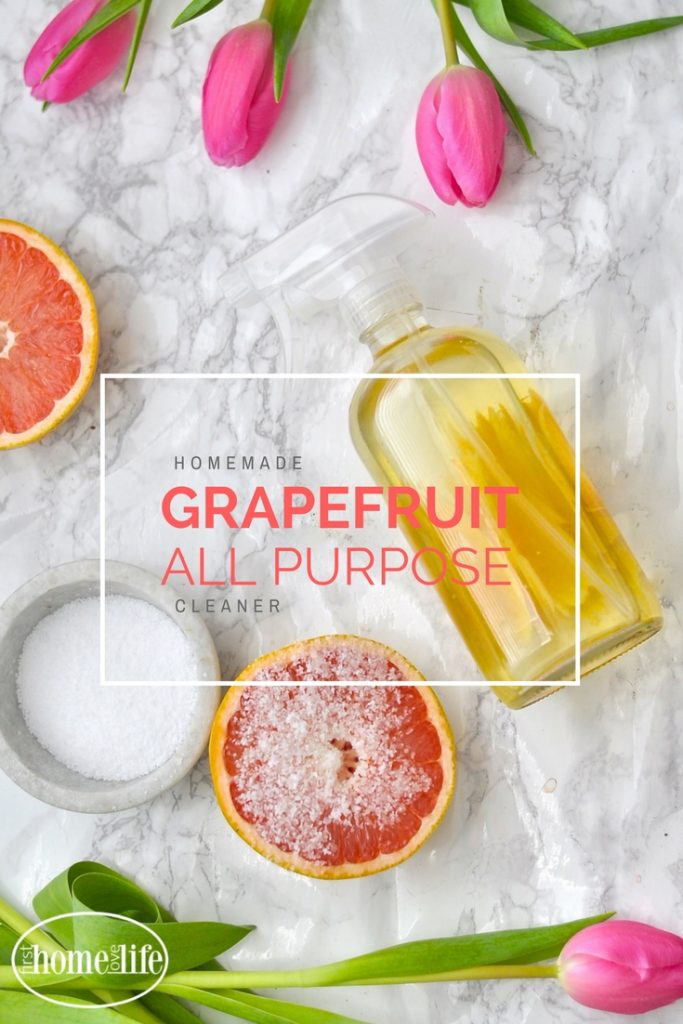 Nothing makes me happier than a cleaning product that smells amazing!
I love using cleaners that have a nice scent, because it makes the whole process feel better to me.
Grapefruit is one of my favorite scents when buying cleaning products but it's not that common to find, so I decided to start making my own, and it works great and smells even better! 🙂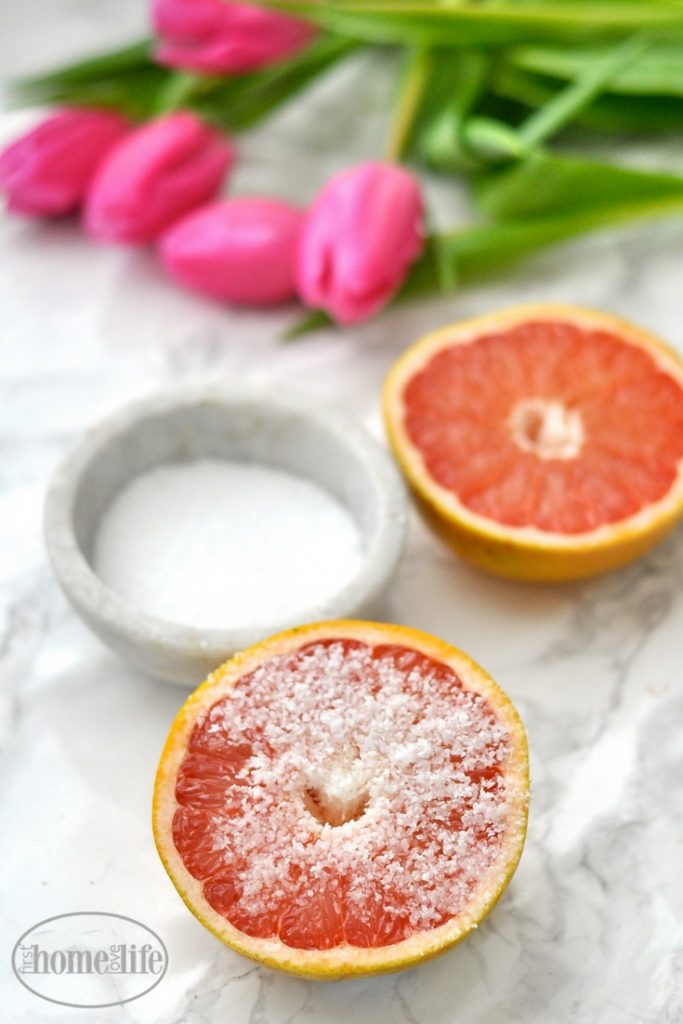 For a little while now I've used grapefruit instead of lemons as a scrubber. Grapefruit is very acidic and works awesome on anything from cleaning cutting boards to scrubbing the ring off your bathtub.
I always like experimenting with DIY cleaning techniques whenever I can.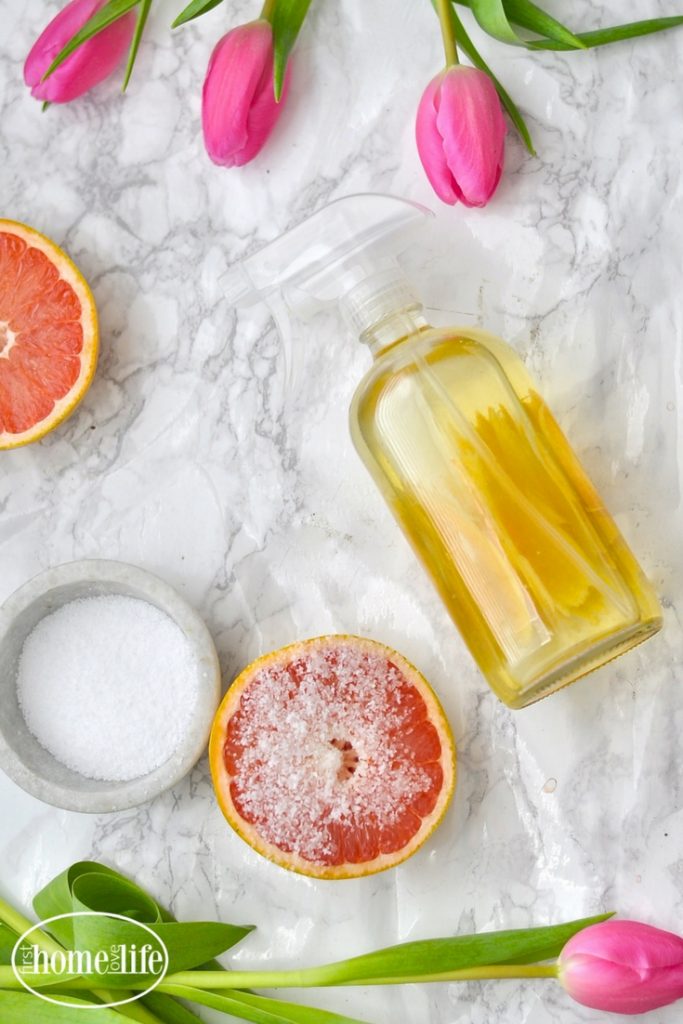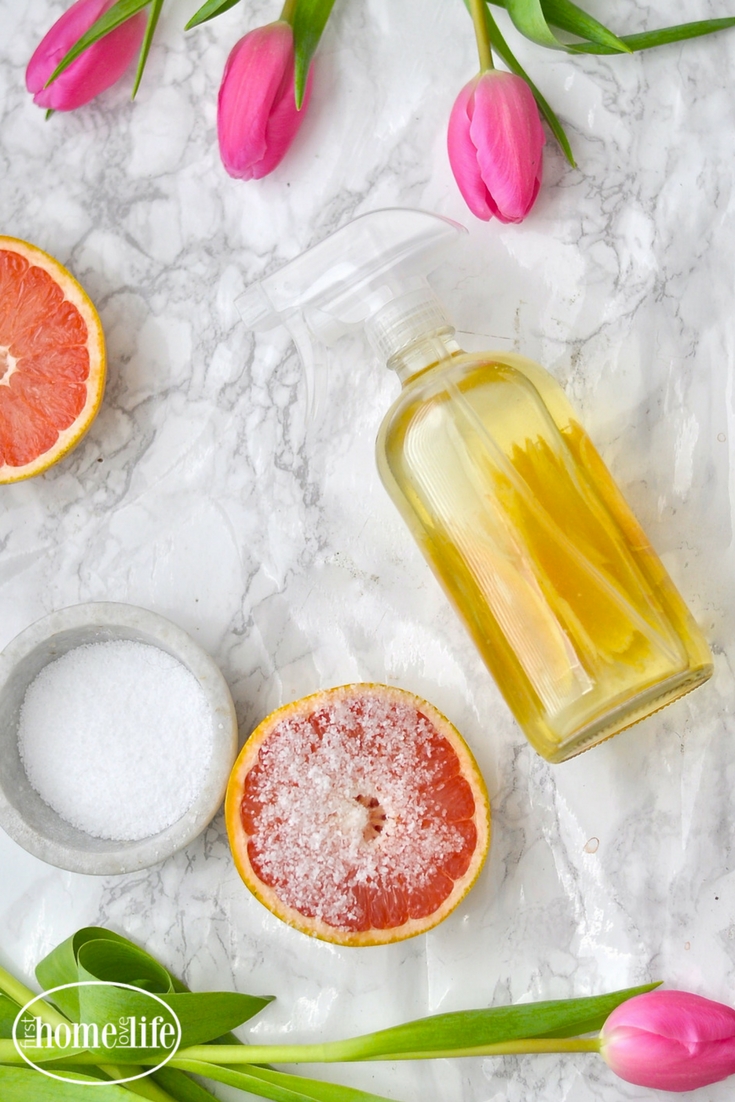 And after you're done scrubbing with the salt and grapefruit scrub. Throw it down the garbage disposal for an instant blast of citrus in the air!
I started making my own DIY cleaner with the zest of a grapefruit last year and I absolutely love how fresh my house smells after I use it. And it works great too.
I like to alternate between homemade cleanings and store bought.
Mainly because I love using the glass bottles…I wish more store bought brands packaged like that. 🙂
It always makes me feel very Martha Stewart-esque HA! 😉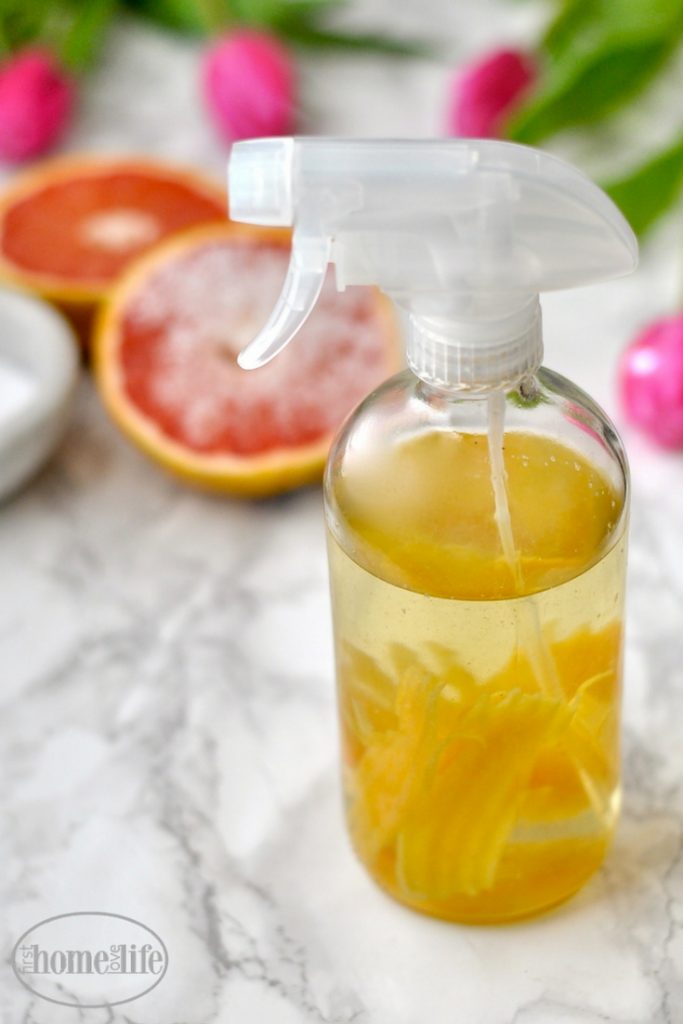 Here's how to make it… (contains affiliate links)
You'll need a spray bottle, and..
Bring the water to a boil in a pot on your stove and add in the zest to sit and let it sit overnight.
The next morning, add in the grapefruit water and the castile soap to a spray bottle and clean away. 🙂
I always make a new batch when I use fresh ingredients, but if you're looking for a similar recipe using essential oils, check out this one that works just as good! 🙂
I hope you love this homemade cleaner as much as I do!
Here's some more cleaning posts you might find handy…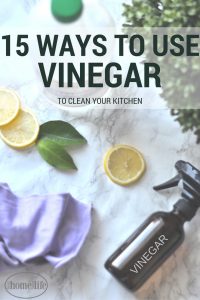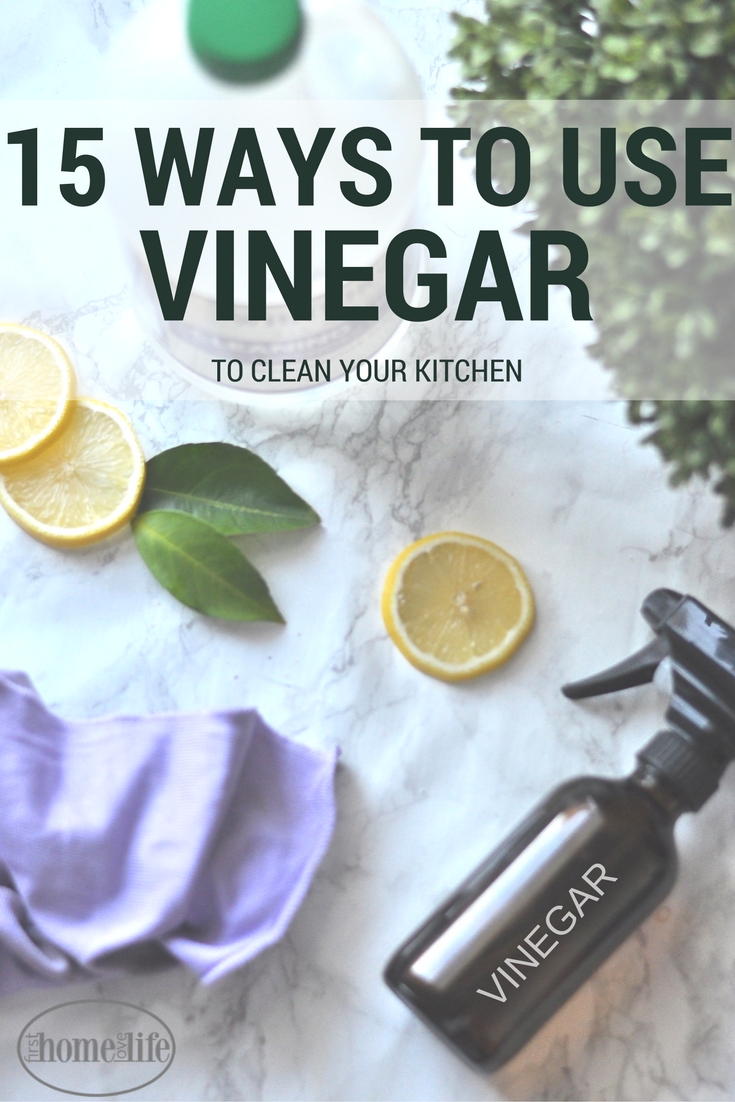 15 Kitchen Cleaning Uses for Vinegar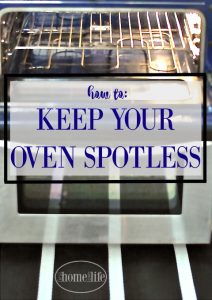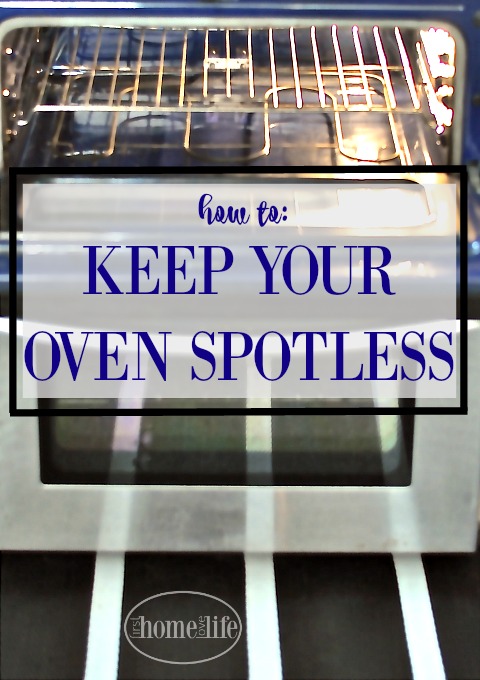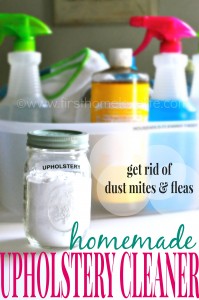 Talk to you soon friends, take care!
XO
Comments
comments