Hello grossness! Use this simple and inexpensive method to clean gunk off your faucets and sinks using just two household items you already have on hand!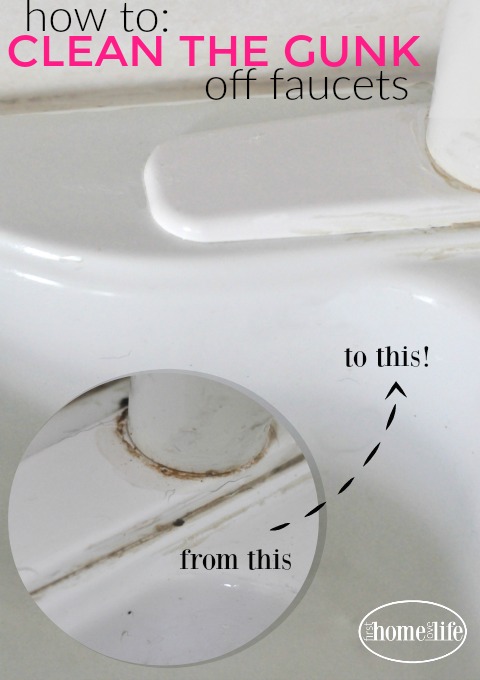 Sometimes I post things on here and am like "is this my life?" This is one of those posts…
I have no shame when it comes to sharing the grease and grime and stinkiness of my home with you because I know these types of cleaning posts help out SO many people. I've shared my nasty window tracks and how to clean them with no scrubbing and lets not forget when our puppy peed on the sofa, and I shared how to get clean that and get rid of the stink.
Today I'm sharing the thorn in my side though, which is my very old and really needs to be replaced but we never get around to doing it kitchen sink and how I easily remove the gunk buildup around it. 🙂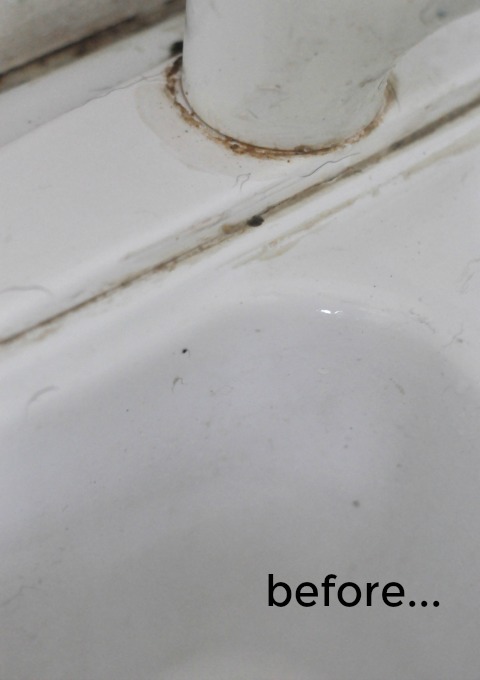 You're welcome. 😉
Here's what you'll need…
baking soda
hydrogen peroxide (preferably in a spray bottle)
old tooth brush
First, make sure you sink area is completely dry, and then pour some baking soda onto the area that needs to be cleaned…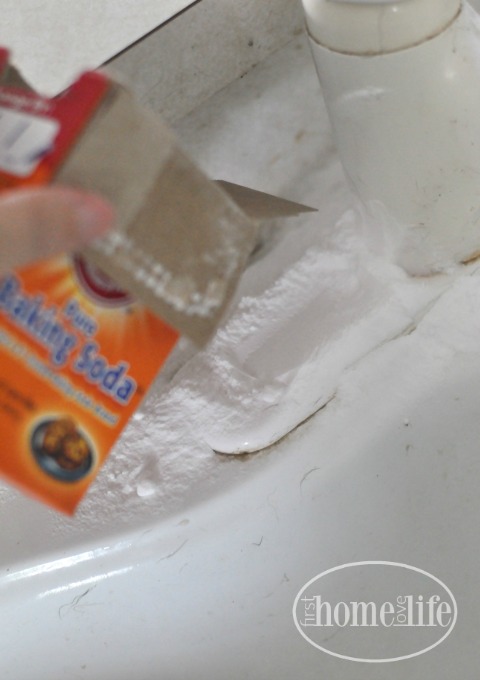 Next, Spray hydrogen peroxide all over to saturate. You'll begin to see little bubbles where the dirty parts are. This is what you want because it's working it's magic 🙂 Let it sit for about 3-5 minutes…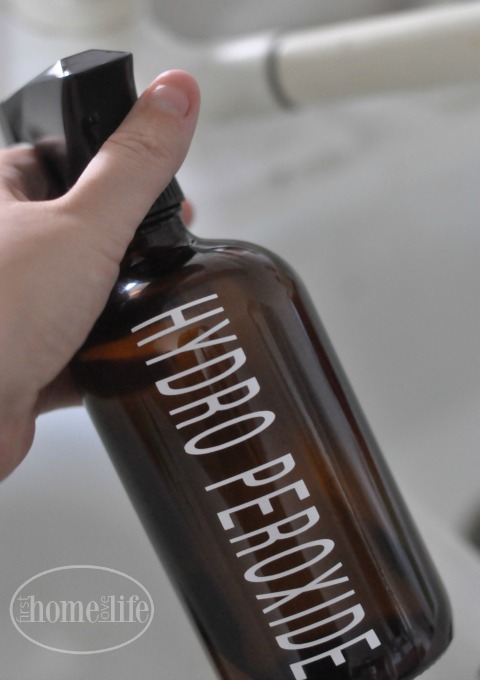 Grab your toothbrush and start to scrub. You'll see the gunk pull away from the faucet and stick to the baking soda.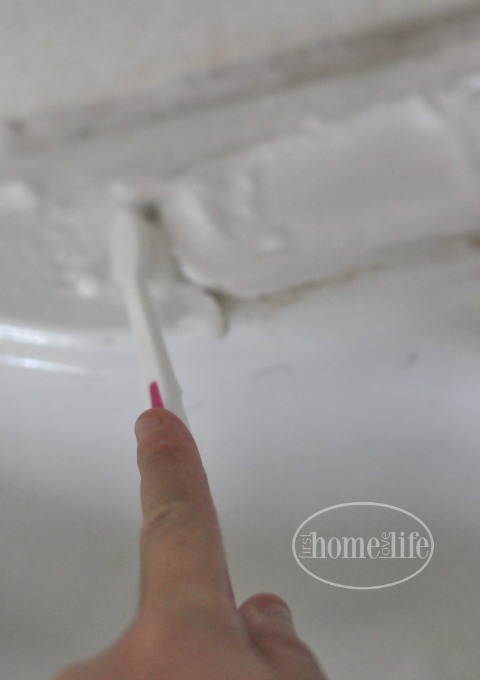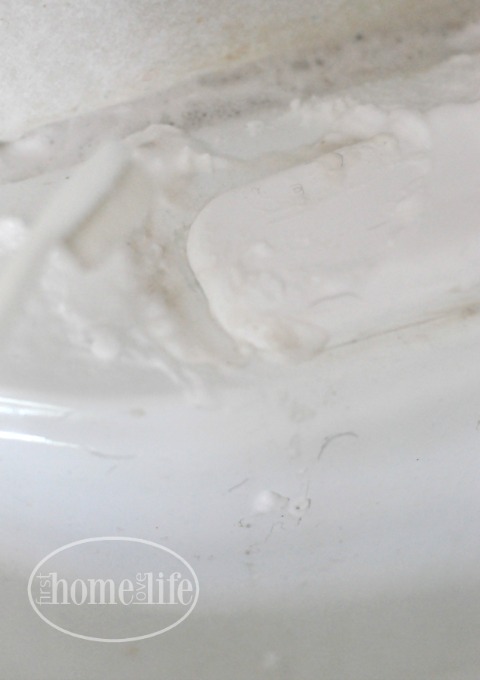 And then just like that…You're faucet will be as good as new and gunk free! 🙂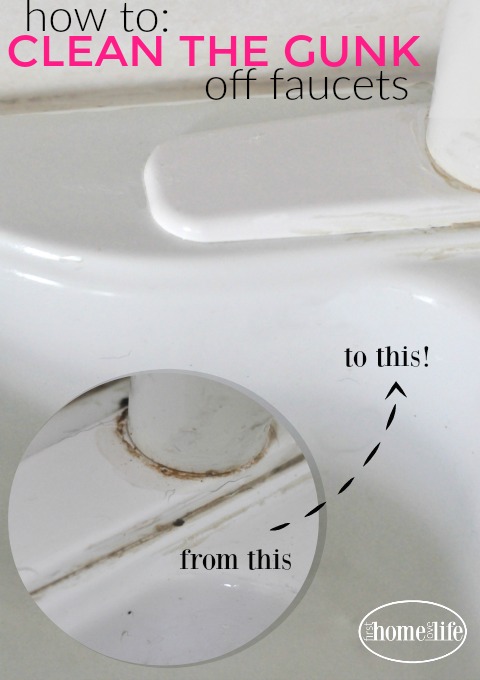 Do you have another great way that you know how to get gunk off your faucet or sink area? i'd love to hear about it the comments below!
Talk to you soon friends, tale care!
XO
Comments
comments