I love soups and stews. Its one of those go to meals that's inexpensive, and easy to do! I always make a butternut squash side dish for Thanksgiving that people rave over, so I thought about turning it into a velvety soup, and let me tell you…IT WAS DELICIOUS! So I decided to share the wealth, and let you in on my butternut squash soup recipe that is so easy to make, you will never eat it from a can again!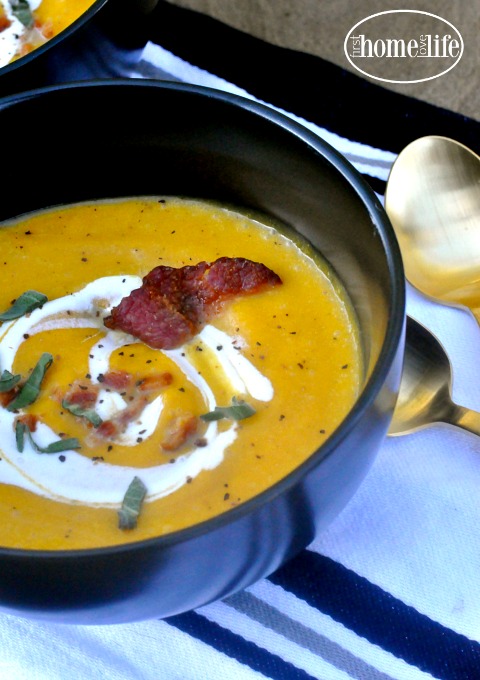 Butternut Squash Soup Ingredients:
1 good sized squash
6 slices of thick cut bacon
1/2 cup maple syrup
fresh sage
salt and pepper
8oz half and half
about 16 oz of low sodium chicken stock
2 tablespoons of butter
Before you get started…preheat your oven to 400 degrees.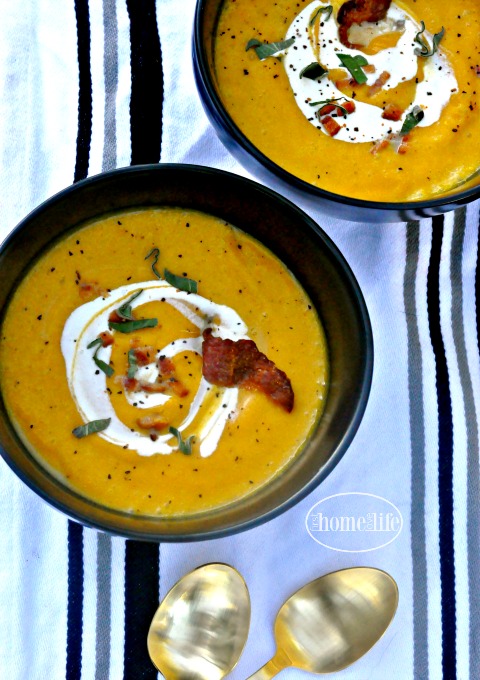 Peel, seed, and quarter your butternut squash, and lay it flat side down on a baking sheet
drizzle with vegetable oil and sprinkle lightly with salt and fresh ground pepper.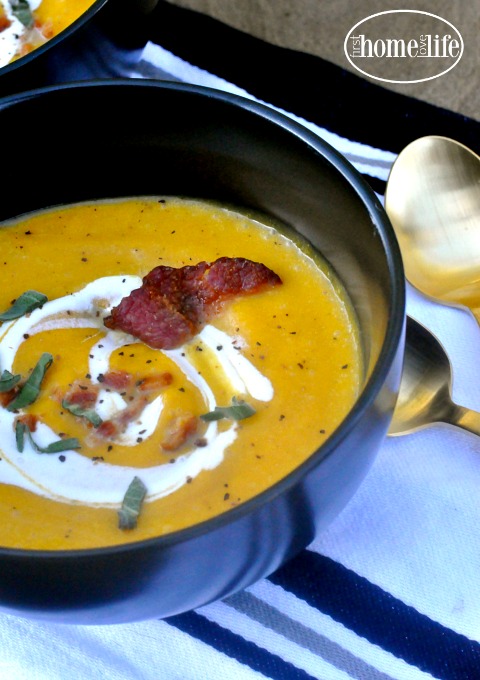 Lay your pieces of bacon on the same baking sheet, rip up your sage, throw it in the pan, and drizzle everything with maple syrup.
Once everything is coated evenly, put the pan in the oven for about 40-45 min.
When you take the pan out the oven, remove the bacon, and chop the squash up into smaller pieces, tossing it in the bacon drippings left in the pan and let cool to room temperature.
 Once it's cool enough to handle, toss it into a blender or food processor. Add you chicken stock as it's running to get your desired consistency. I pureed it until it was completely silky smooth.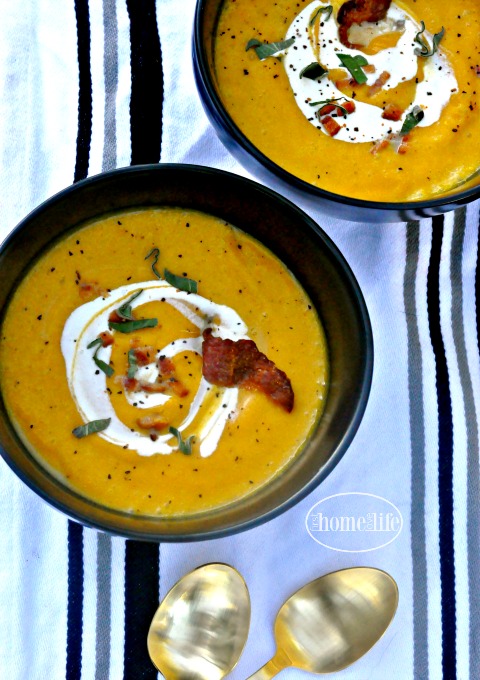 Pour your soup into a pot, and cook on low heat (very light simmer) for about 15 minutes.
Right before serving, add your cream, and mix it in well.
 The finishing touch is to add 2 tablespoons of cold butter into your soup to give it that velvety, glossy appearance.
And that's it! Garnish with a couple of small fresh sage leaves and a swirl of creme fresh if you feel like getting fancy 😉
Serve hot.
It's smokey, salty, sweet, and earthy all at the same time.
Delicious, nutritious,  and very filling!
Enjoy your soup 🙂
And if you're searching for something to serve up this Thanksgiving as a side dish…I HIGHLY RECOMMEND THIS…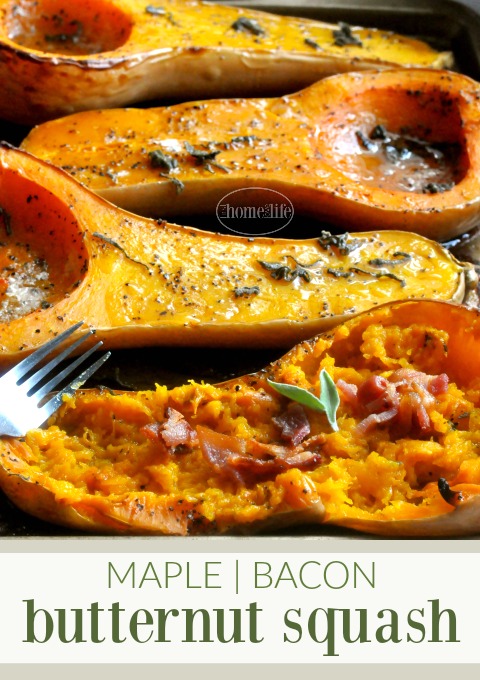 Talk to you soon friends. Take care!
XO
Comments
comments