My sweet Bentley boy turns two tomorrow, and we are planning to take him to the dog park to meet up with some of his siblings and parents for a little shin-dig. We did this last year too, and it was so much fun seeing all the dogs play together.
Last year I found a recipe for a dog cake that was basically a doggie version of carrot cake, so I made it for the pups to eat. It was super dense and didn't even look good, but the dogs seemed to like it. So this year instead of following a recipe that was just eh, okay, I wanted to try and make up my own in a cupcake form. Based on the reaction from Bentley and the Beethoven style drool hanging from his mouth I'm calling this recipe a total success!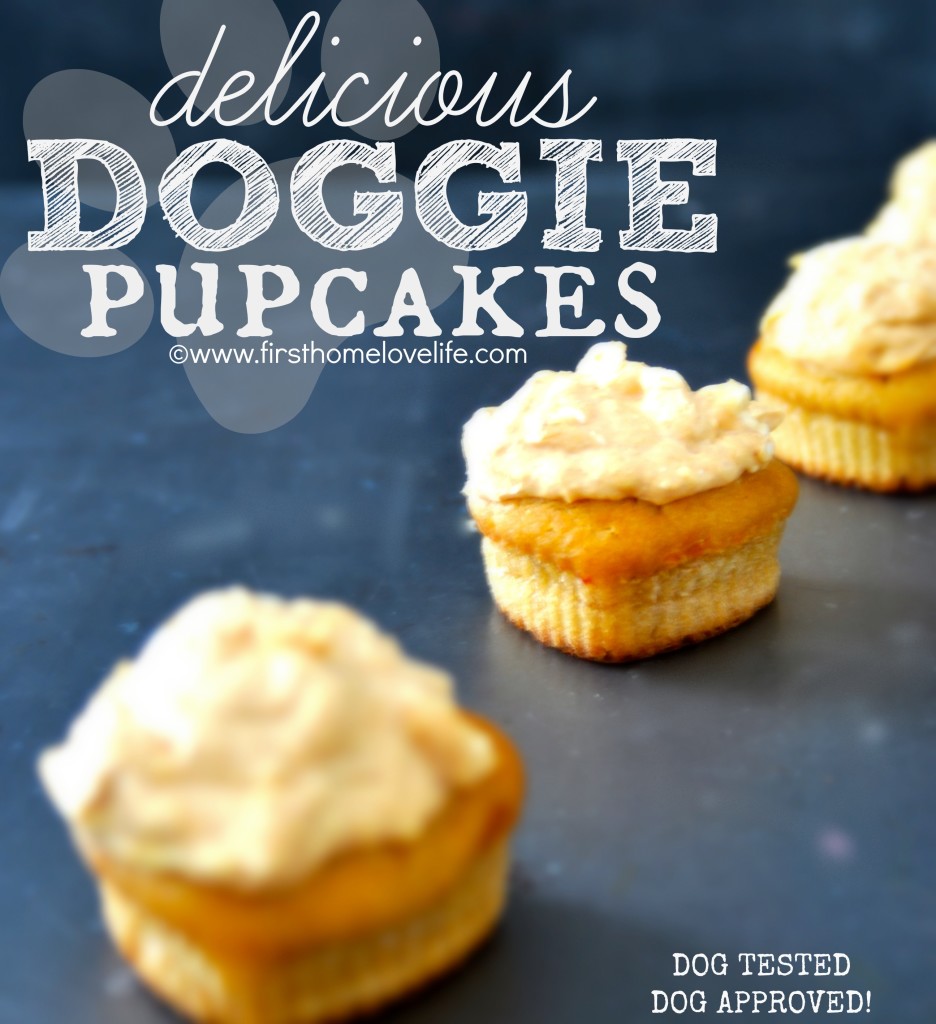 Here's how to make these delicious doggie "pupcakes."
Ingredients– (Makes 6 cakes)
1/2 cup organic whole wheat flour
1 teaspoon baking powder
1/3 cup canola oil
1/2 cup apple sauce
1 egg
1/2 container of Oikos Greek yogurt with honey
1 tablespoon honey
2 tablespoons smooth peanut butter
Preheat oven to 350 degrees
Mix all the ingredients into a bowl
Scoop batter evenly into cupcake pan
Bake for about 35-40 minutes
Take out and let cool, spread frosting over (recipe below)
Frosting
2 ounces of cream cheese
4 tablespoons canned pumpkin
2 tablespoons honey
2 tablespoons of Oikos Greek yogurt with honey
1 tbspn of flour (just to thicken it)
Mix all of the ingredients together until smooth and spread evenly onto "pupcakes"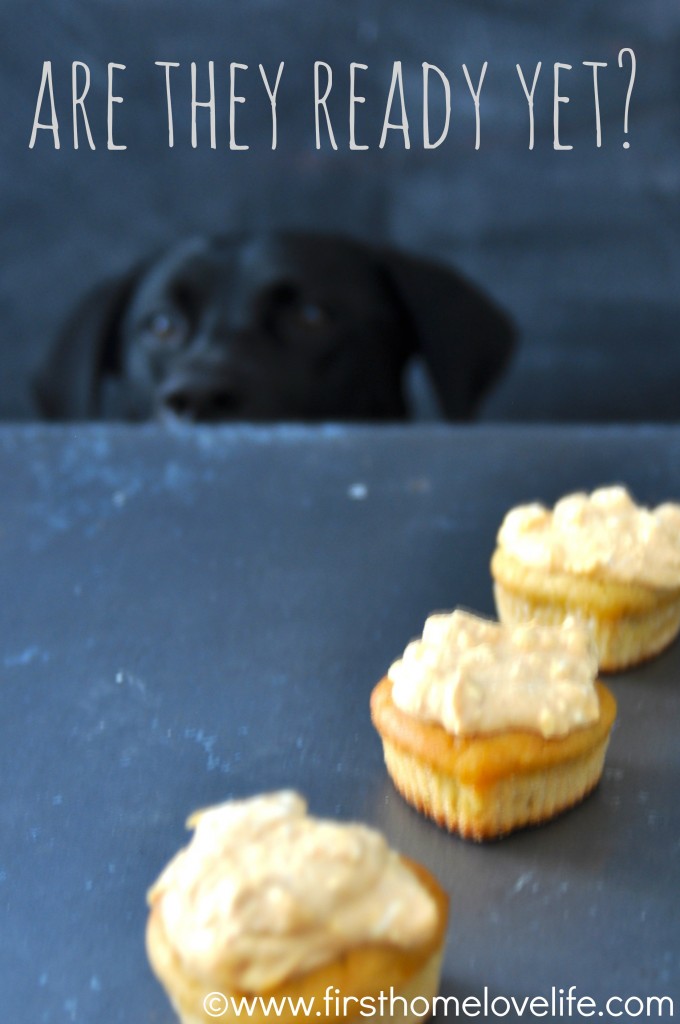 Now, Bentley is a black lab that weighs right around 75lbs, so I give him one whole pupcake with no problems. If you have a smaller dog- maybe give them only 1/4- 1/2 cake and see how they handle it.
All of the ingredients I used are pretty harmless to a healthy dog but always use caution whenever you're giving your pup something new to make sure they don't become ill, and if your fur baby does have medical issues then make sure to consult your vet before making these for him/her.
Bentley is even more excited about his birthday party now because he knows he's going to be getting these special treats…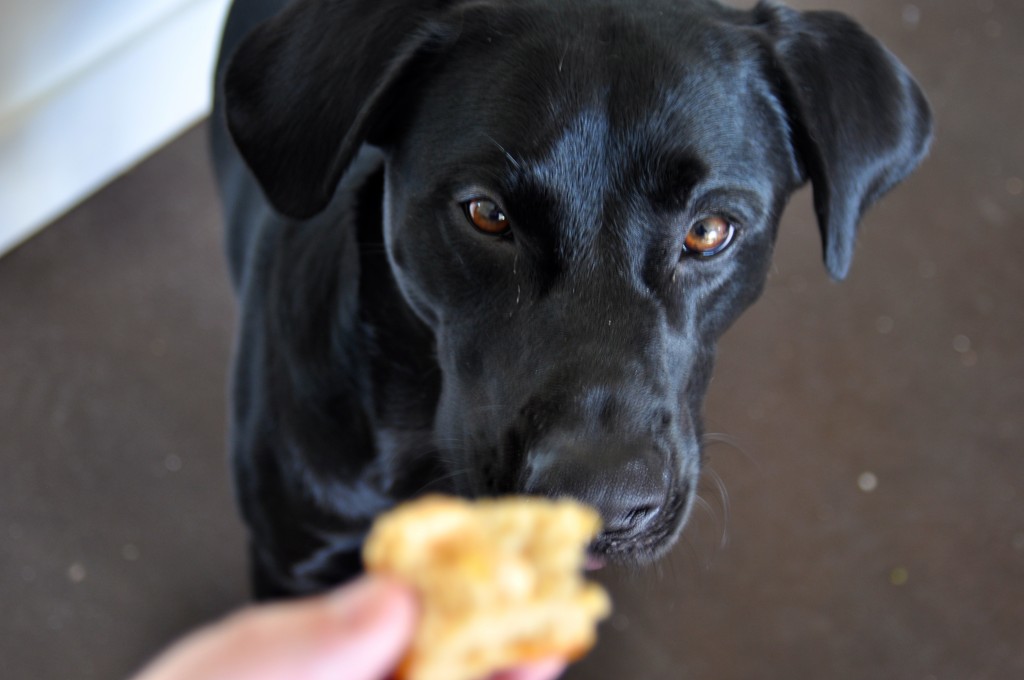 Have you ever made your pet a special birthday treat? How about throwing them a party? I'd love to hear all about it either in the comments below, or on my Facebook page!
Talk to you soon guys, take care!
XO
Linking up to: DIYSHOWOFF
Comments
comments