Yesterday I showed you an easy $5 way to give a glass door or window great privacy but still allowing tons of natural light in.
Today it's all about the paint, again.
This small 6×11 bathroom has been painted THREE times.
Here's why…
I had originally painted the bathroom a sky blue (I don't remember the name) but as soon as I had it up I knew it was all wrong.
But I was convinced I wanted a blue bathroom…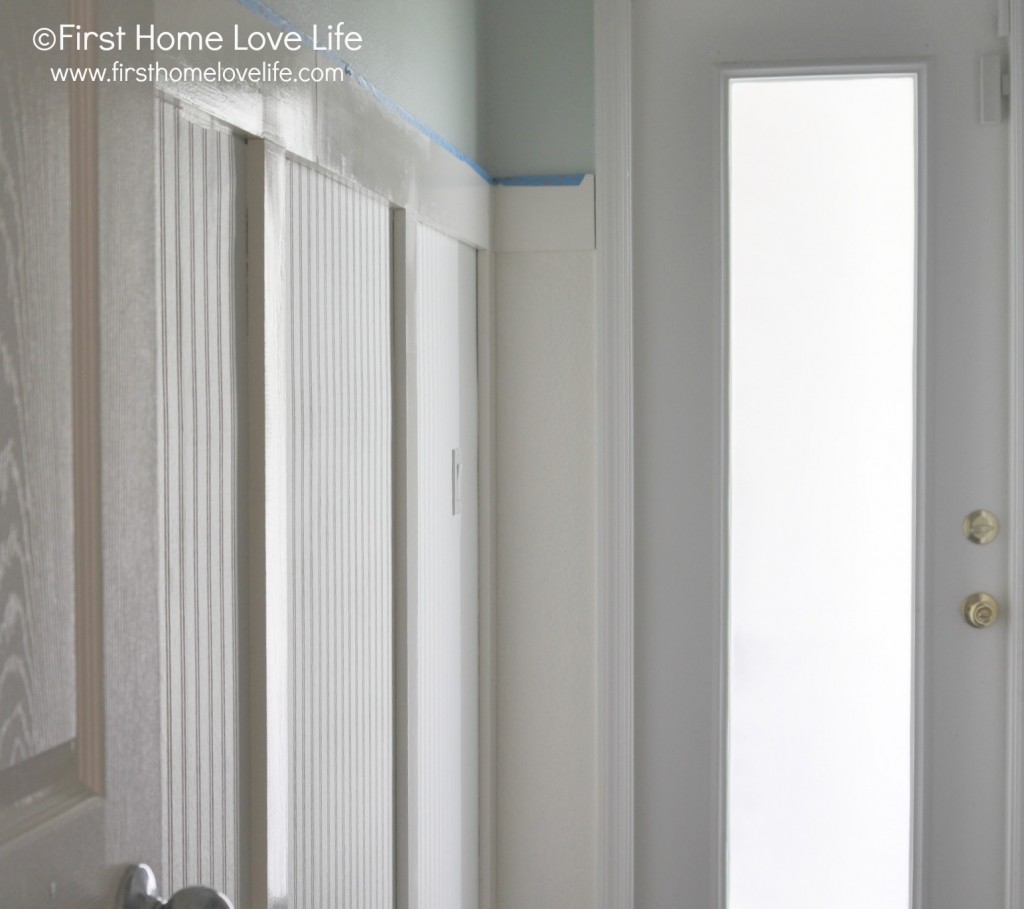 So I tried the ever so famous blogger's choice "SEA SALT" by SW.
While I loved the bluish greenish grayish color in so many other bloggers homes, when I put it up in the bathroom it didn't give me the same lovey dovey feeling that I would get when I saw it in a picture. In all honesty I felt like I was walking into a baby nursery every time I went in that bathroom.
I'm not saying don't use this color, because I'm sure it's lovely (if you have a lot of light.)
But in my narrow cave-like bathroom it wasn't working.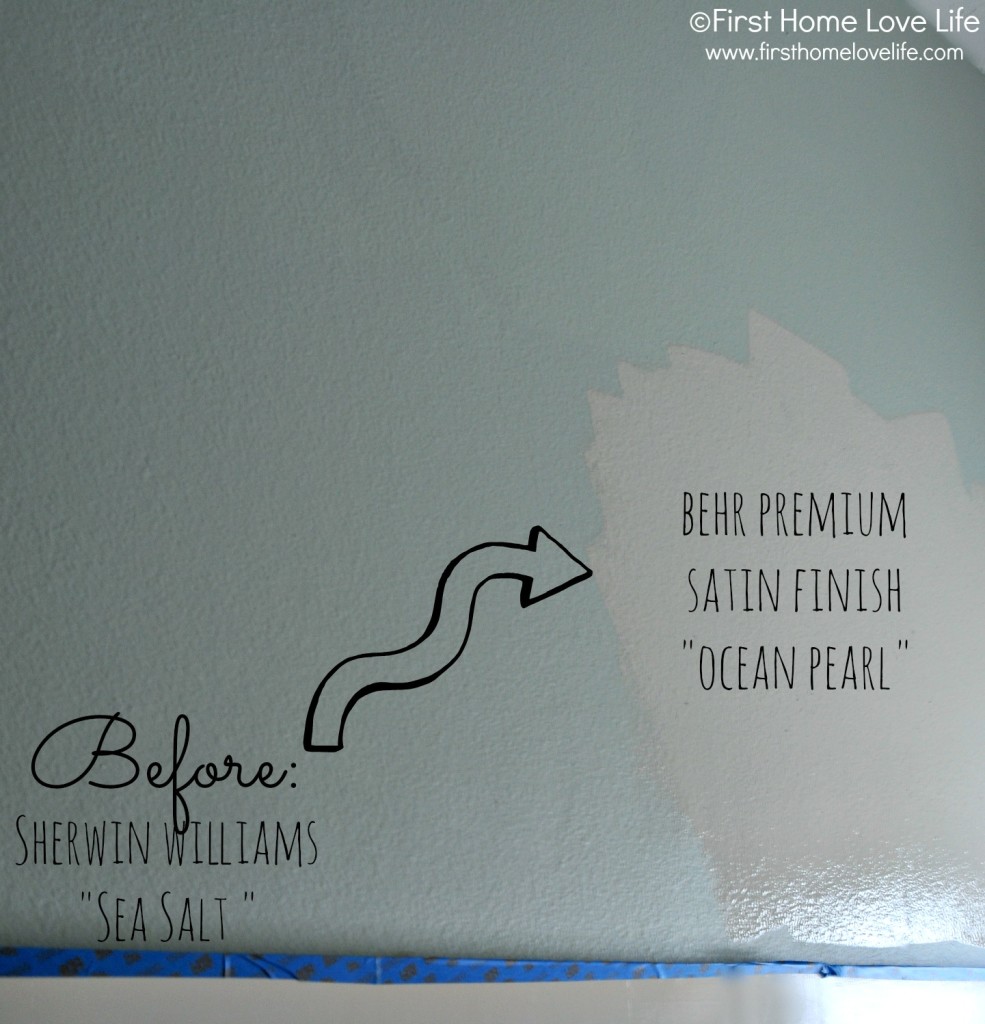 I wanted a clean slate on the wall. Neutral. A color that would be cohesive with the rest of our house, yet still allow me to play with color by bringing in accessories.
While the new color reads very taupe-y on screen, I assure you it's not. It's almost a grayish khaki with very light under tones of olive green.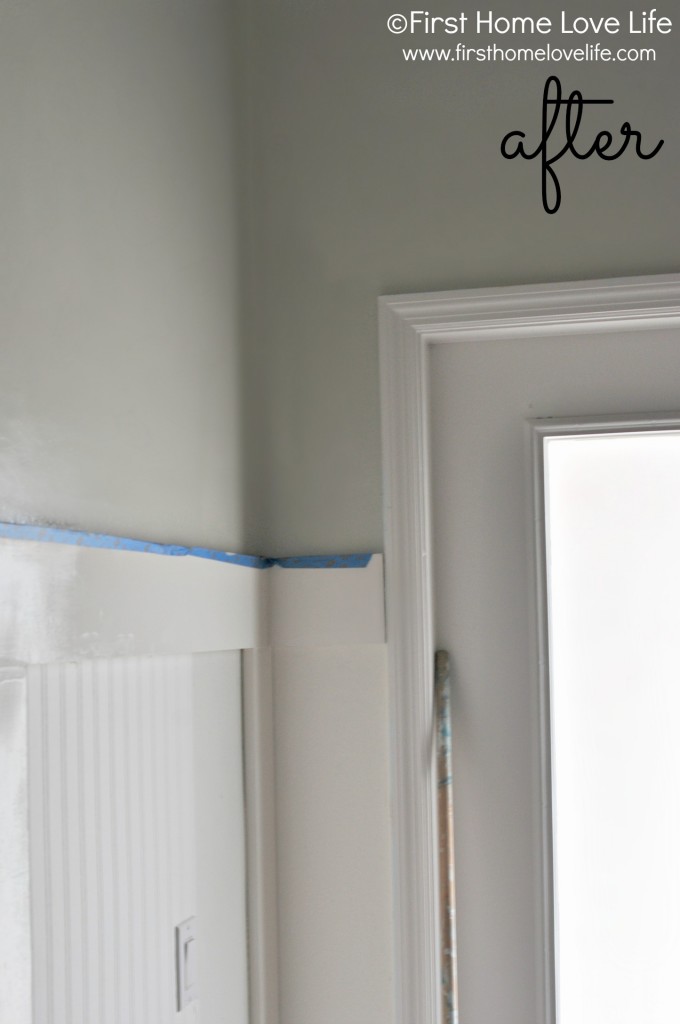 It's lovely. Classic and timeless, and it will go great with the new Quartz countertop we ordered from Lowes here.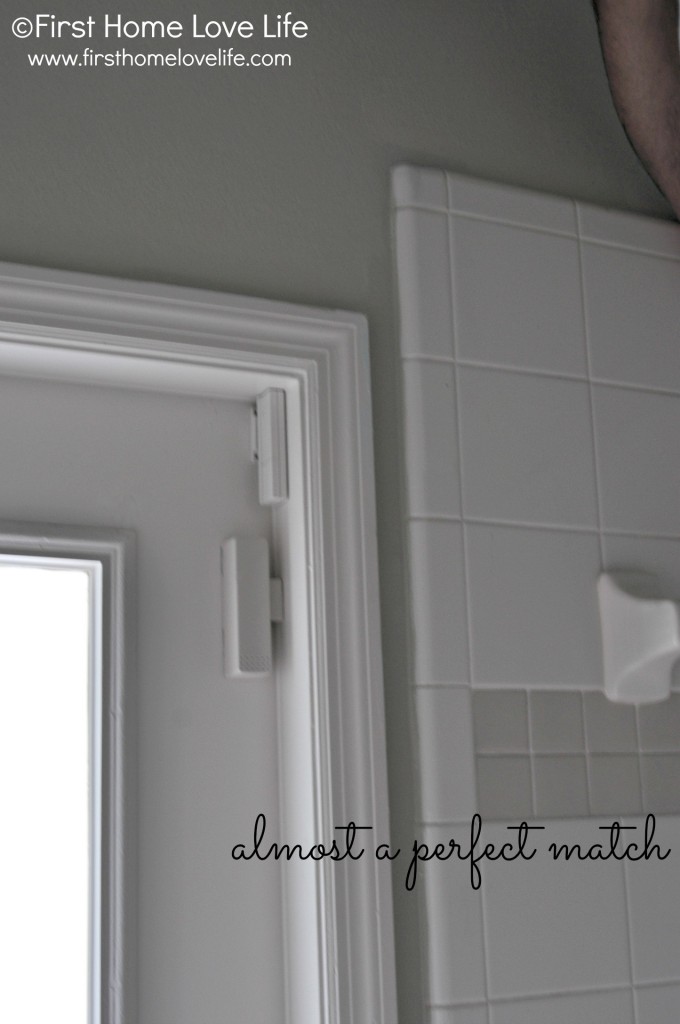 Also, it just so happened to match the existing accent tiles in the shower which is great, because the original blue color kind of clashed and I was thinking about redoing that even though it wasn't necessary.
As for the vanity cabinet…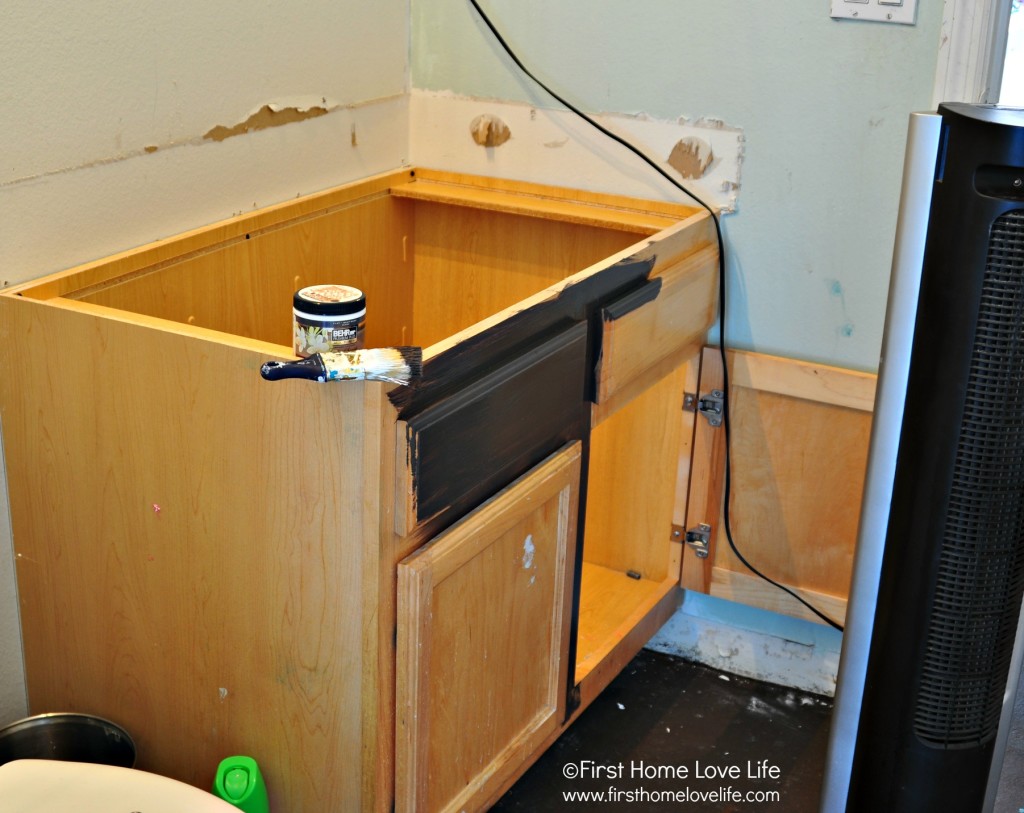 We were originally planning to buy a new cabinet/sink combo, but after some discussion and realizing that the cabinet itself wasn't in bad shape we opted to keep it, paint it, and add hardware to spruce it up. One $3 sample paint pot from the Home Depot was enough for 3 coats on our standard size builder grade cabinet, and now it looks brand new.
The color sample is BEHR Premium "Dark Cavern" in a flat sheen. It's a dark charcoal color with an ever so slight hint of espresso.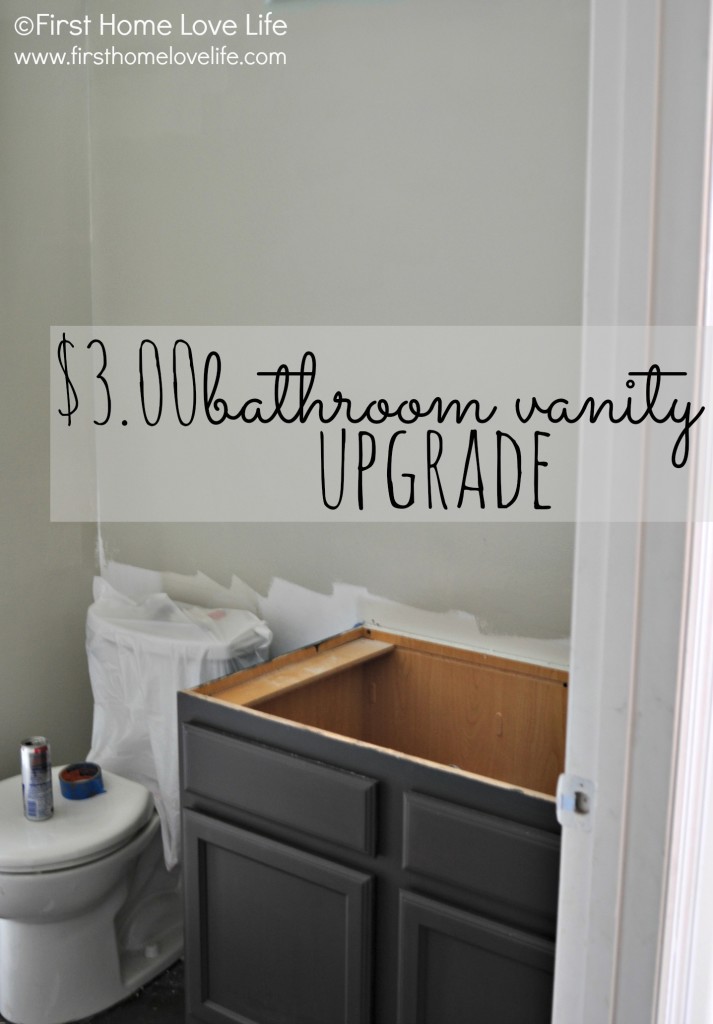 Now that's A LOT OF BANG for your buck if you ask me!
So even though it took three times to get the right color, it finally feels right.
This bathroom redo is well on it's way, and I'm super excited to share it with you!
What do you think of the color choices so far? Are you a lover of neutrals too, or do you prefer rooms to be all different colors?
I'd love to know your thoughts…
Oh and if you're wondering what it looks like now…click here!
XO
Comments
comments