Bathroom Vanity with Quartz Counter- This has got to be by far the most exciting part of this bathroom redo for me…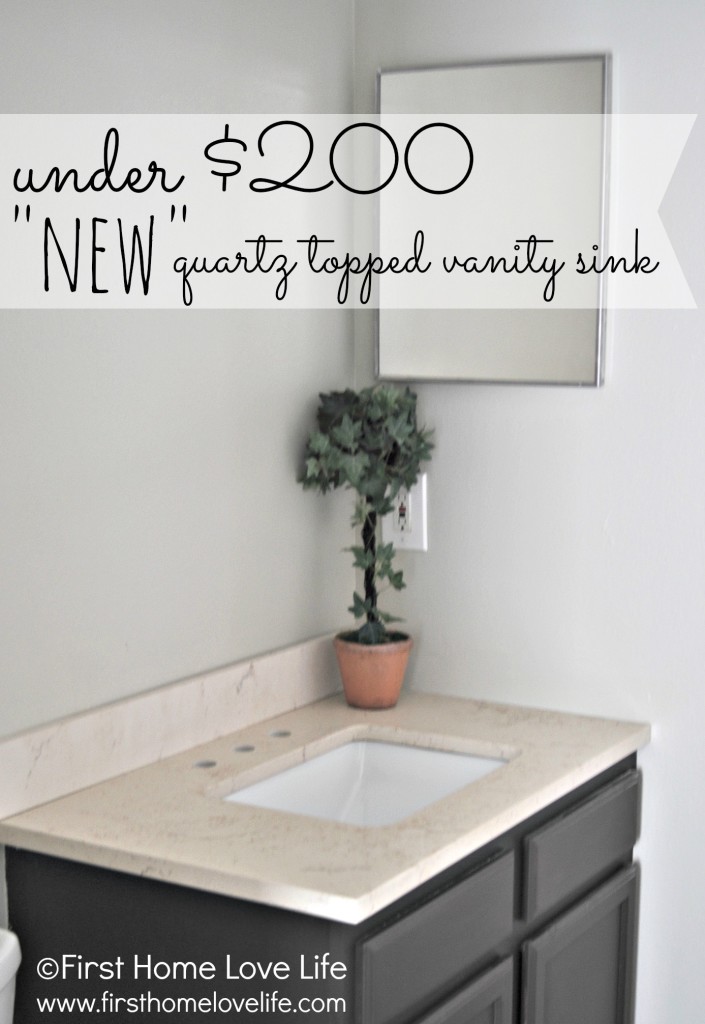 We have real QUARTZ in the house!
Our kitchen counters may still be white formica, but in this little corner of our home I can come in and glide my hands over it's smooth, soft, sparkly surface.
It was love at first sight I tell ya.
My original plan for this bathroom was to get a vanity/sink combo.
Something like this…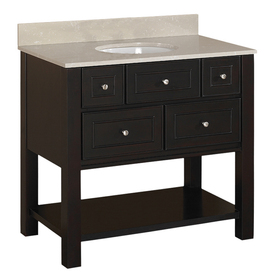 IMG. VIA LOWES
Gorgeous as it may be, the $449 price tag had me running the other direction.
While perusing the endless list of bathroom vanities on various websites I noticed that a few of the big box home improvement stores sold ready to go granite and composite vanity tops, but then I stumbled upon this…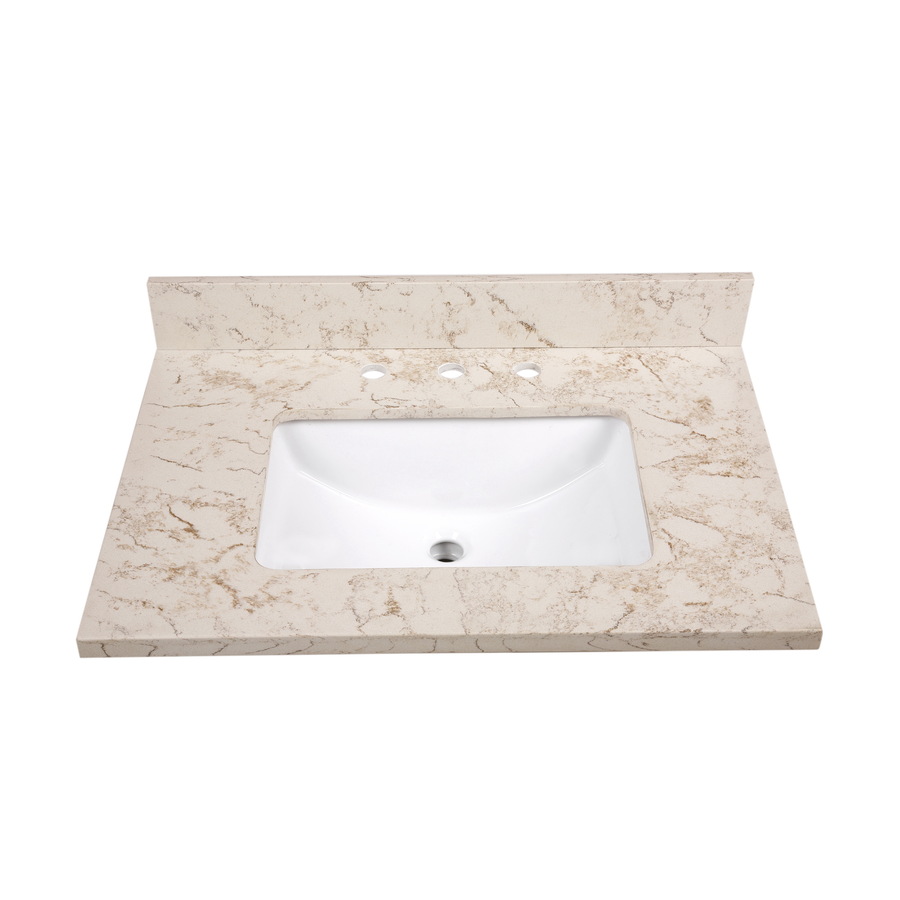 Product via Lowes
QUARTZ…the exact size I needed…undermount sink…pre drilled faucet holes…5 stars…and $189.00…WHAT?!
I wasn't able to order it online and pick it up for some reason, so a quick call to the 1800 number to make sure I wasn't losing it, confirmed that they were out of stock in my neck of the woods. Just. My. Luck. But the amazing customer service rep called around to pretty much every store in the southeastern seaboard and within 30 minutes it was found and put on the next shipment from AL.
Saaaa-weeeeet.
So…Like I said here, our cabinet was in fine condition…it just needed a little love.
The only thing we needed to do was get rid of the outdated, oddly shaped counter and free the claustrophobic potty.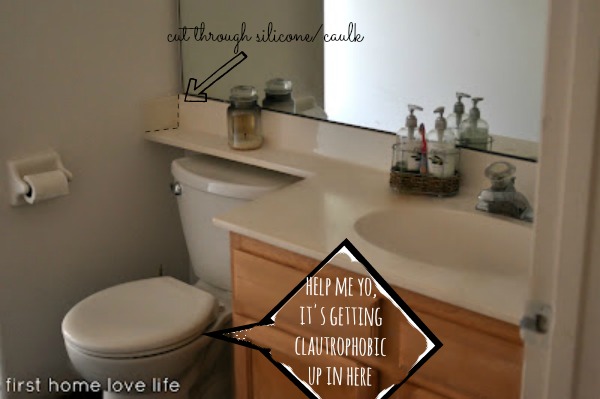 Removing the 14 year old counter top was pretty easy, and for the record…we are total newbie DIYers, so if we can do it so can you.
All you'll need is a sharp utility knife, a flat head screwdriver or something similar to pry the side splash away, and possibly a hammer to tap the screw driver a bit.
Once you remove the side splash or back splash you never know what you'll find. Luckily for us the wall damage wasn't bad at all.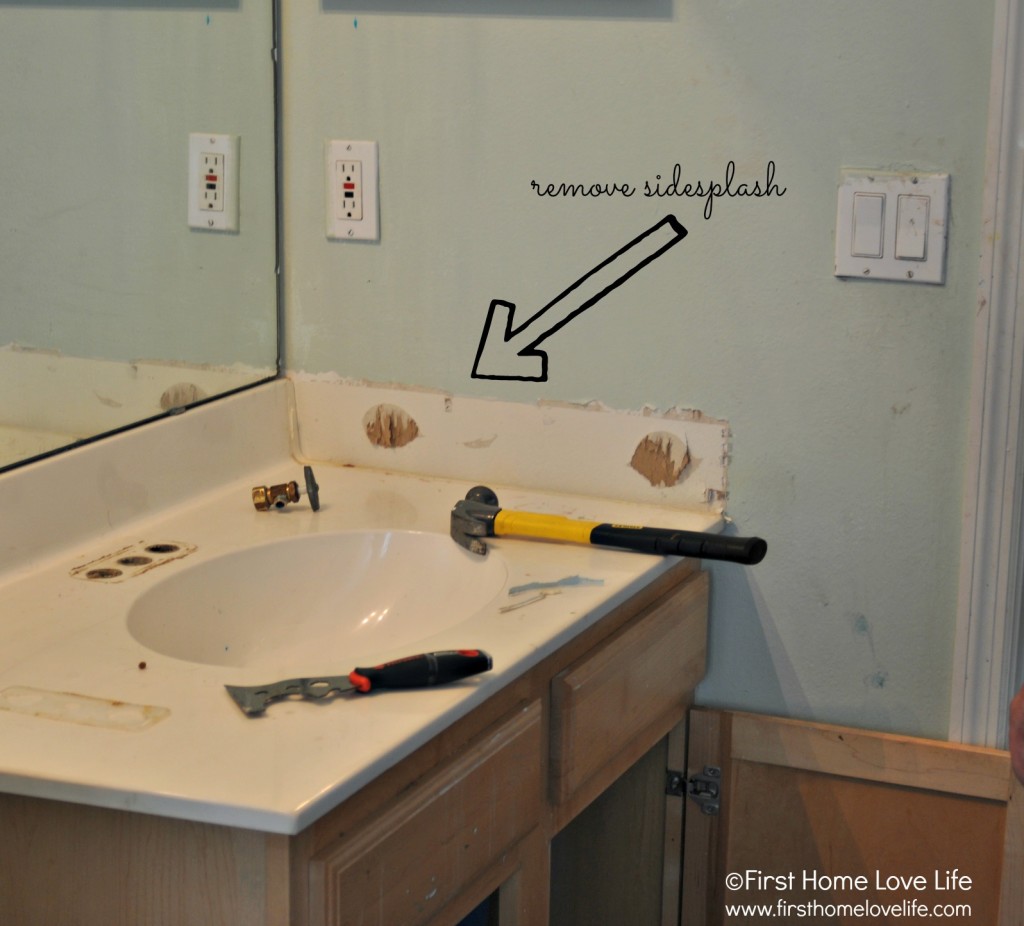 Nothing a little patch, spackle, and sanding can't fix.
When the side splashes on each side were removed the whole counter was able to be lifted and removed in one piece.
So while hubs got to spackling…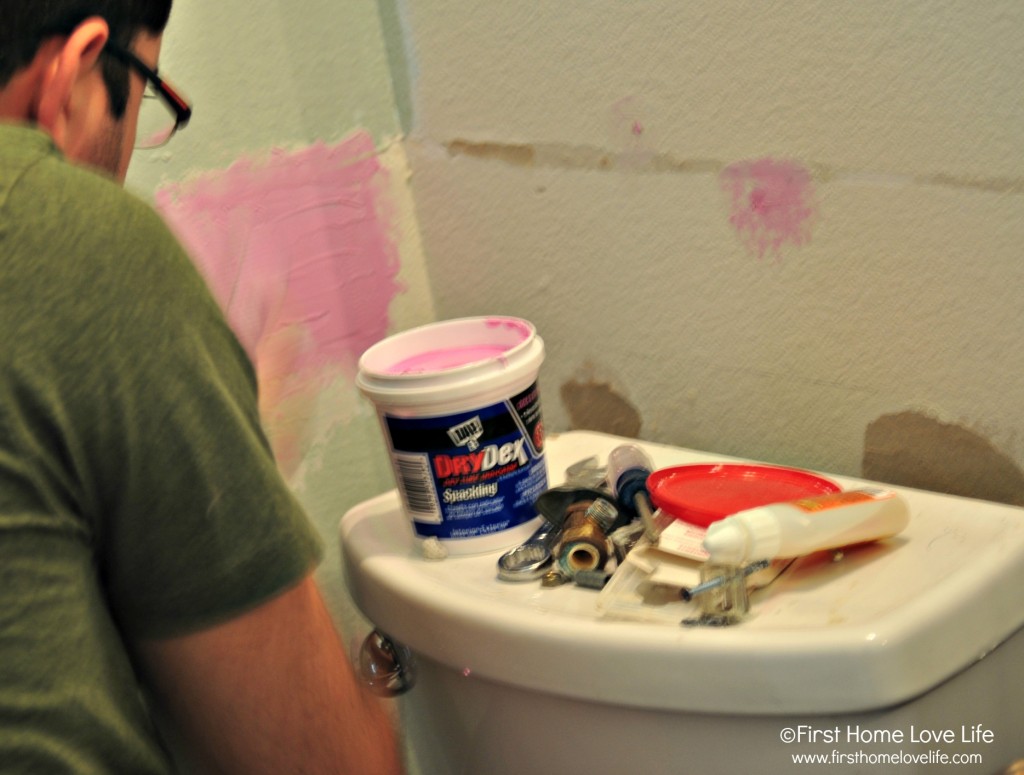 I got to painting…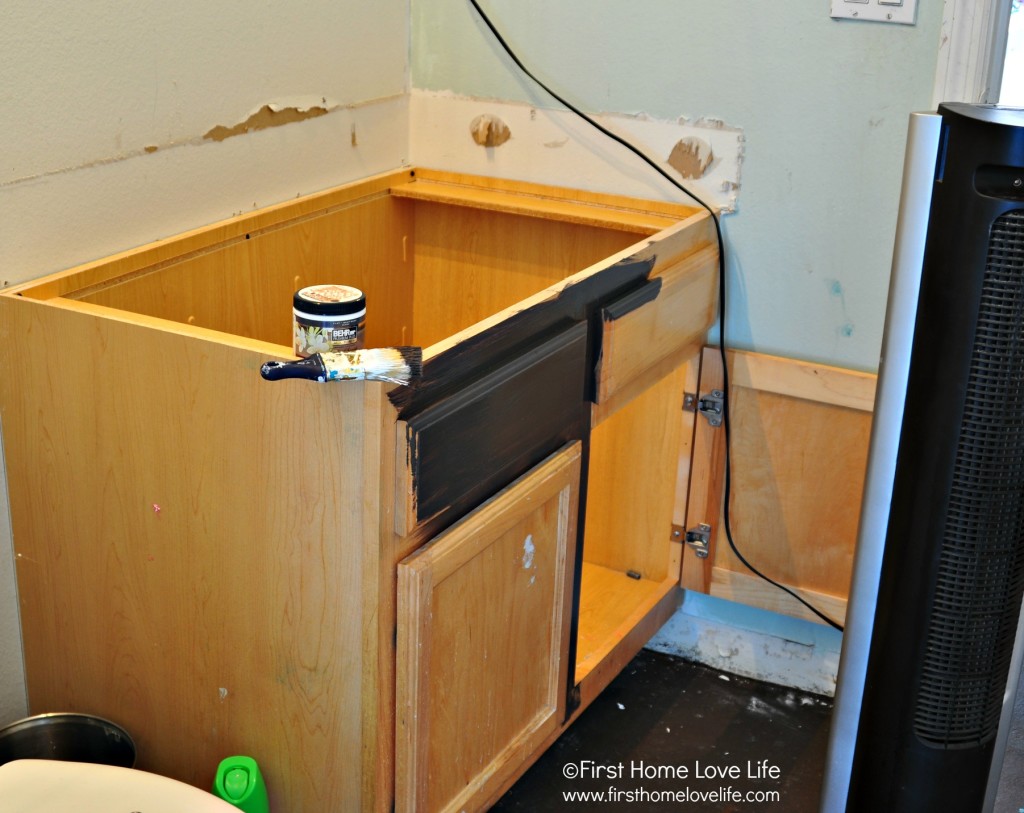 Team work I tell ya, and I apologize for the crappy pictures.
My camera hates me at night.
We knocked it out in a few hours. Total weekend warrior project if you ask me, and now…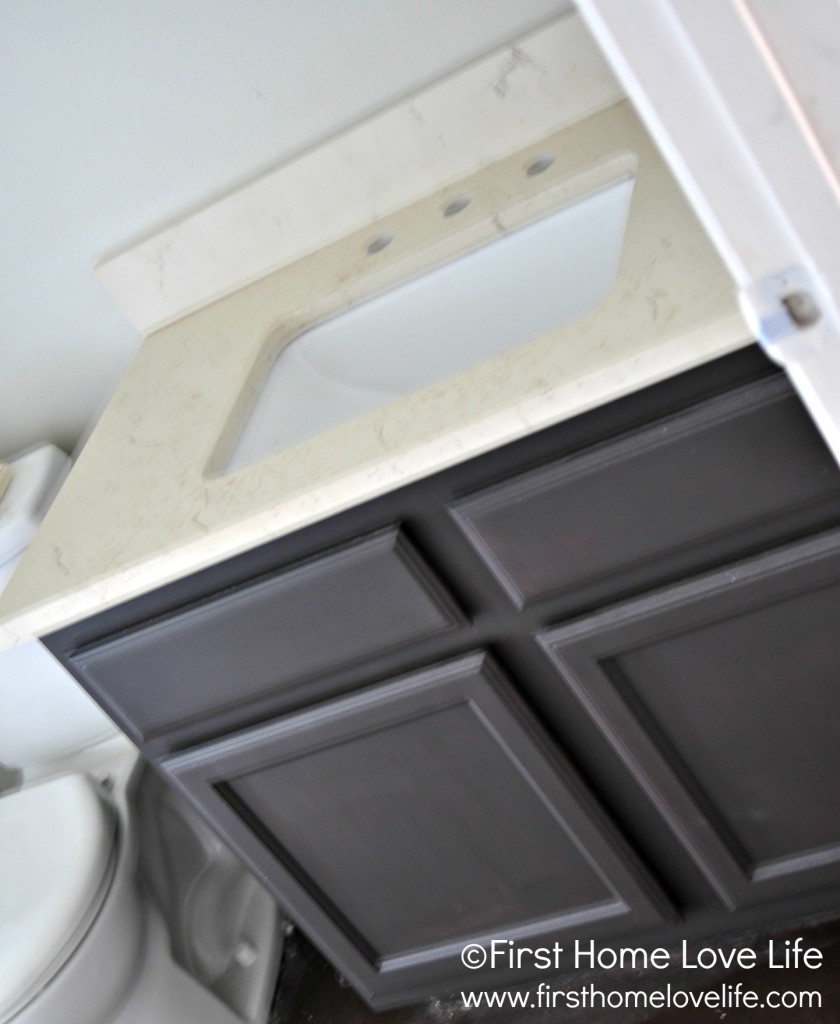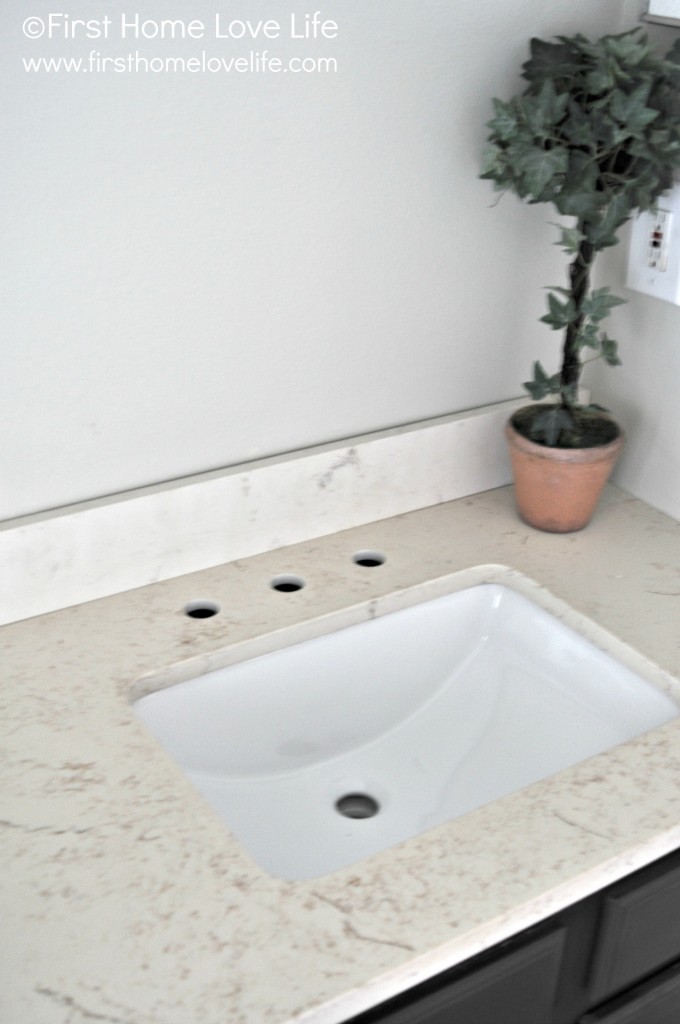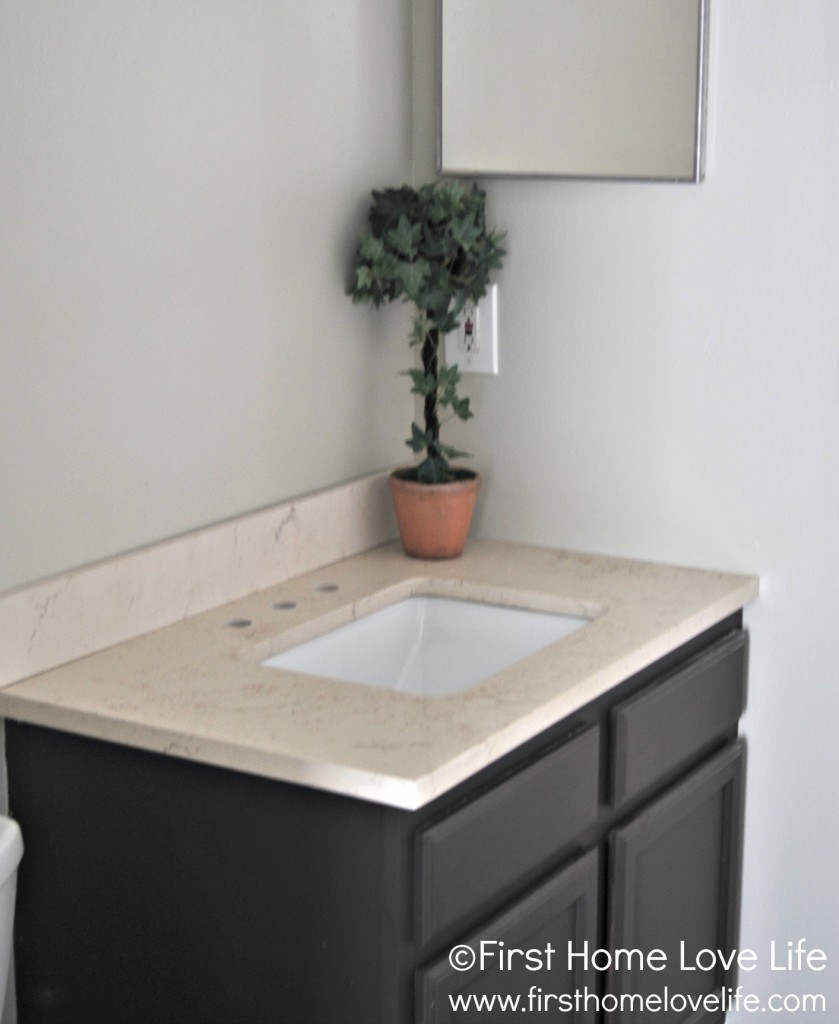 $189 (sink top) + $3 (sample paint) = $192 for a "new" bathroom sink vanity.
Awesome.
Comments
comments