I love making this roasted tomatillo sauce and keeping it in a squeeze bottle in the fridge for a few days. It's the perfect condiment to have on hand to make your chicken, pork, and whatever else have tons of flavor!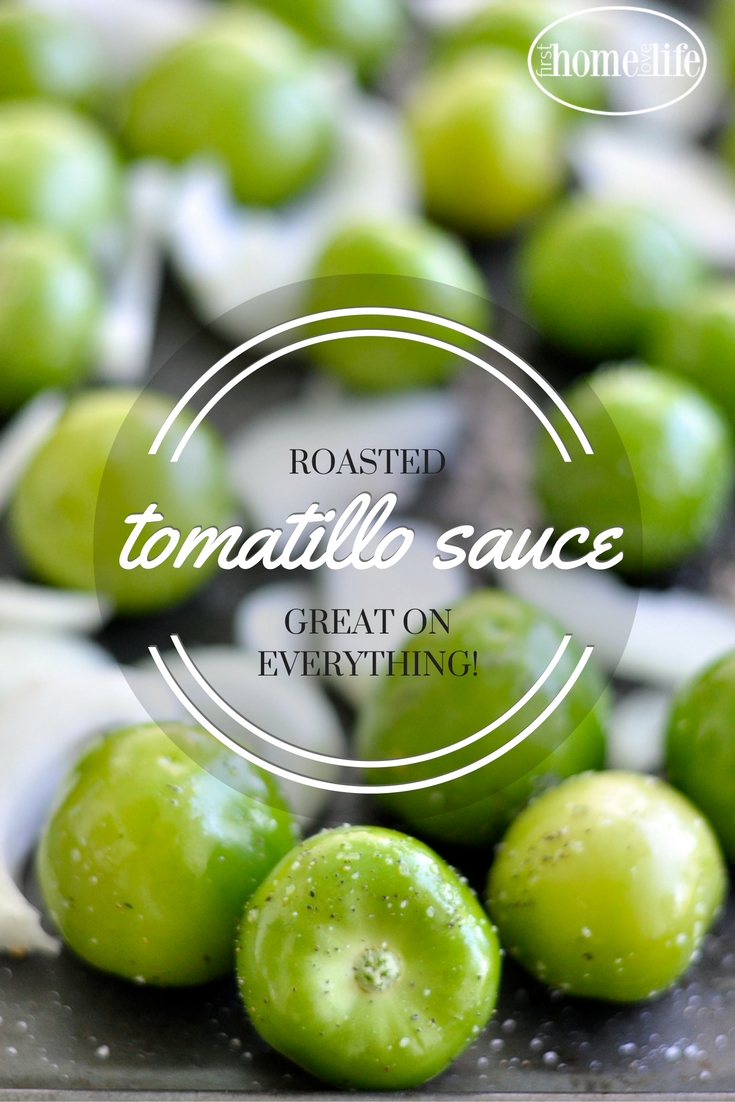 Have you ever had a tomatillo before? They're little green tomatoes that come in a husk.
And just an FYI- don't be alarmed when you peel them for the first time because they are covered in a sticky substance so you have to wash them good, but they make a great sauce base so it's worth the effort, promise! 🙂
Tomatillos are tart, slightly fruity, but when roasted and blended with some other ingredients taste amazing over any meat you can think of!
My favorite way to enjoy this sauce is over a piece of chicken, topped with some pico de gallo.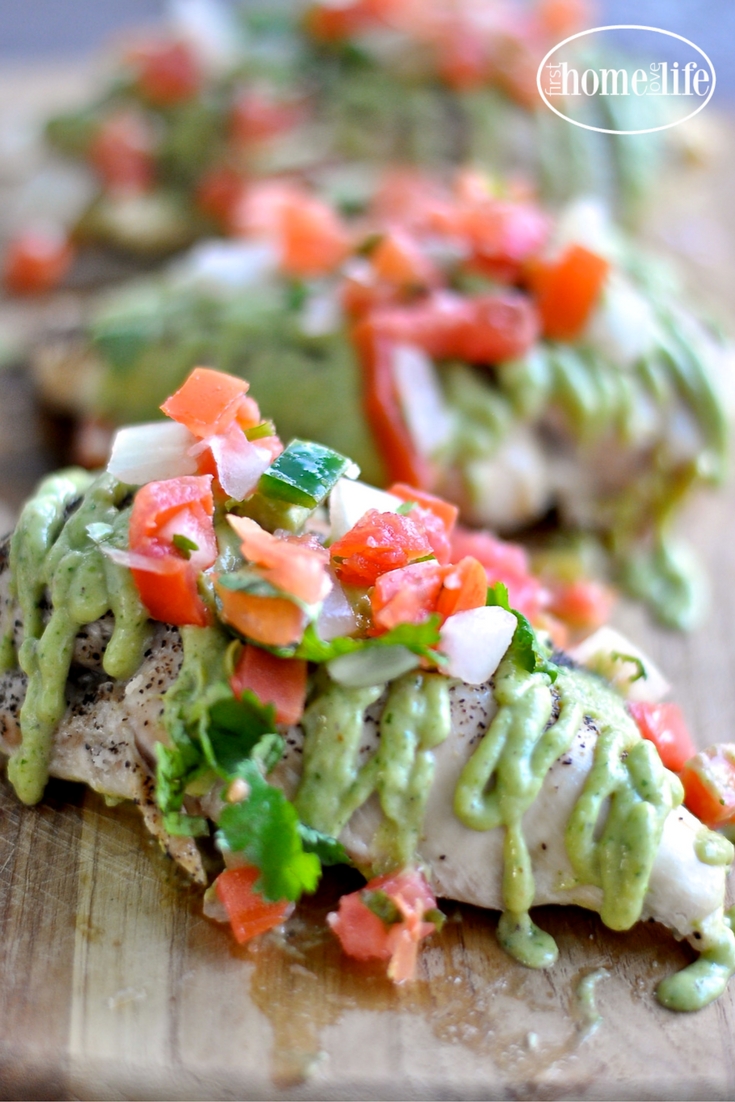 Yum! So delicious and fresh!
After washing the tomatillos, place them on a baking sheet. I like to slice up some onion also and roast them together.
Then drizzle with olive oil and season with salt and pepper. Pop them in the oven at 300 degrees for about 10 minutes.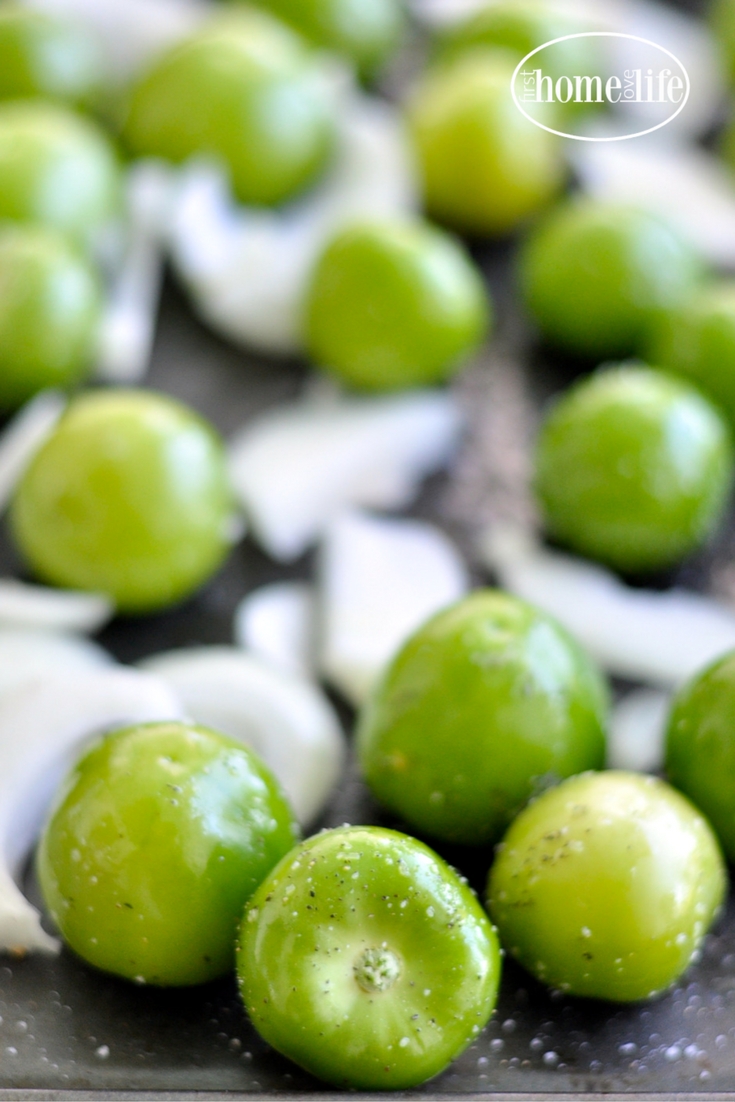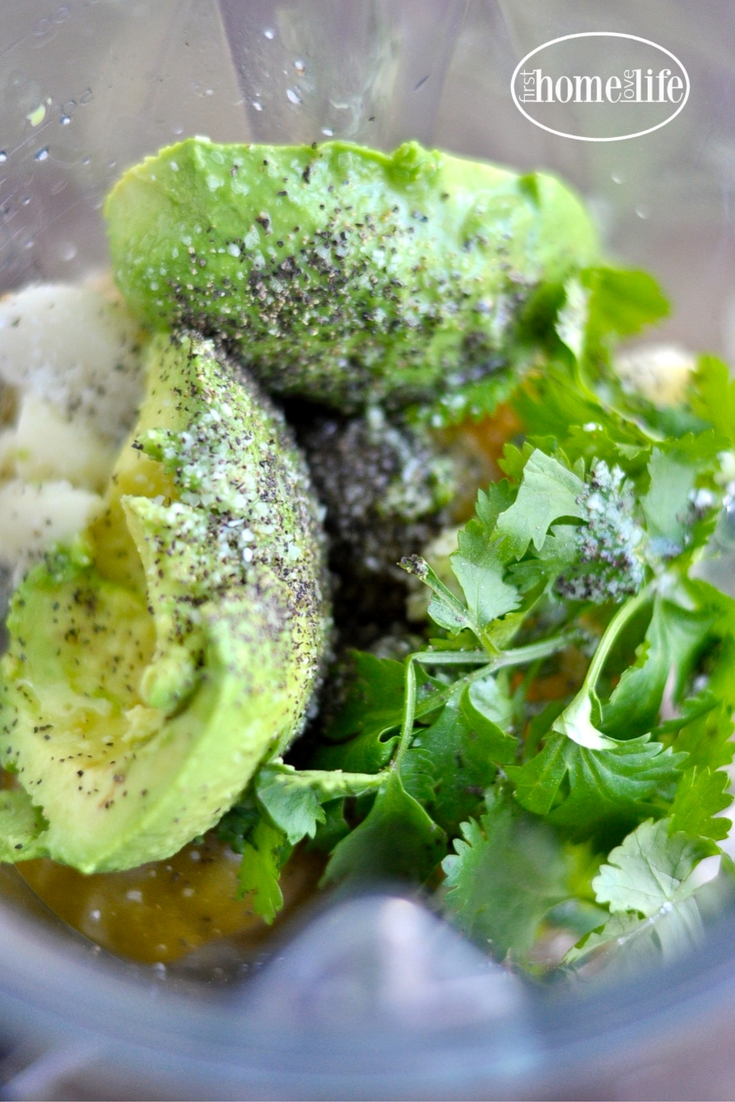 After they come out of the oven, add them into a blender with…
1 avocado
2 tablespoons olive oil
juice of 1 lime
about 2 tablespoons of fresh cilantro
1 jalepeno (seeded)
2 cloves garlic
1 tablespoon cumin
2 tablespoons honey
Blend everything together until there's no lumps and voila. A silky and delicious sauce to add over your meat or fish.
Give it a try! 🙂
I hope you love this roasted tomatillo sauce recipe.
Talk to you soon friends, take care!
Comments
comments