When I last talked to you I introduced you to Nadine and how she happened to come in to our lives. She was a shy little thing, but I knew all it would take to break her out of her dullness was a fresh coat of paint.
Now, before you curse the day I was born for 'ruining' a piece of history, know this…Nadine was in bad shape! If I had to guess what she was in a prior life, I would put money on a make shift tool box sitting in someones car port.
Her particle board top had scratches, indents, and stains all over.
Her thin cardboard sides were detached from her frame.
In today's terms, she was a hott mess!
But not anymore…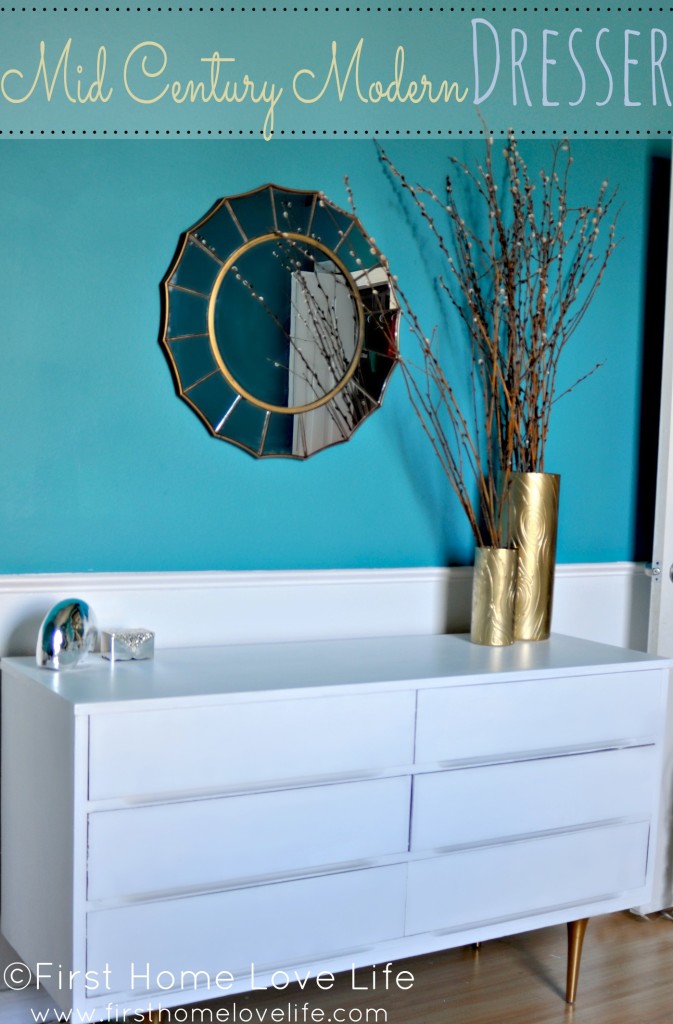 A little reminder…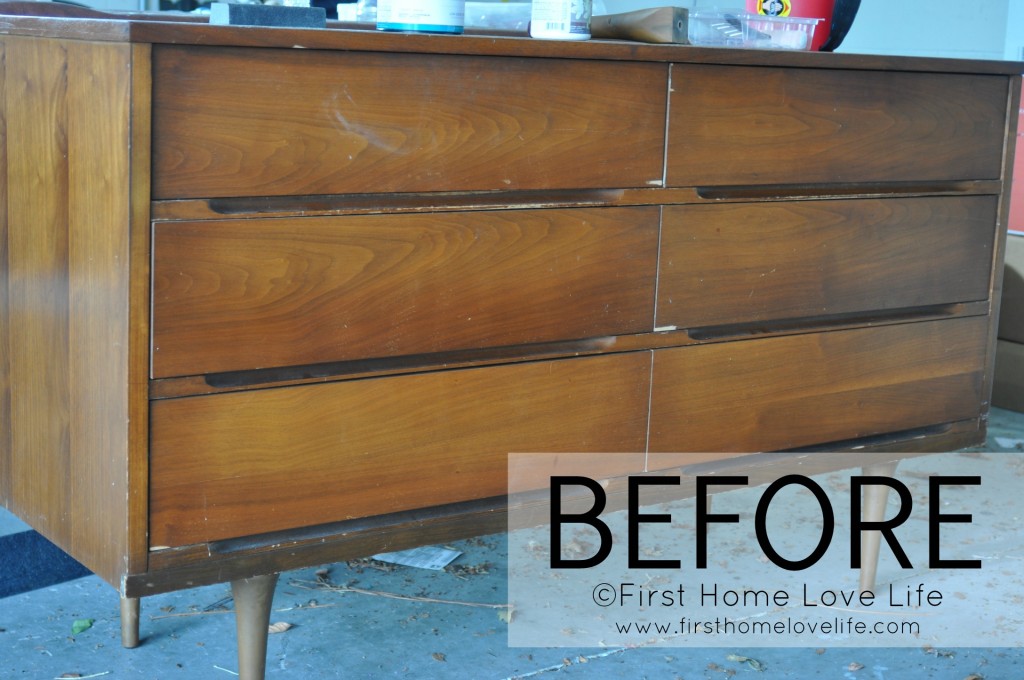 Uh yeah…
So how did she get from that to this?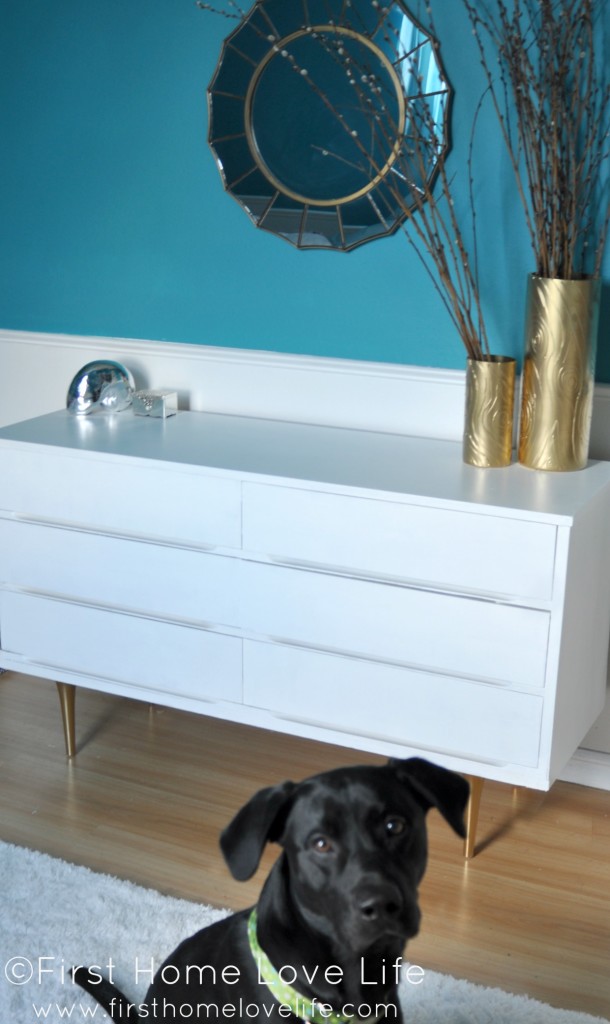 It was no easy task. You see I couldn't sand her at all. She began to break off in chunks when I would try and rough her up a bit. Also, because she was mostly made of that cheap-o laminated wanna be wood-regular paint would not stick!
So I whipped up a batch of homemade "chalked" paint.
Since I was going to paint her pure white I was able to mix up small batches, but if you're using this recipe with a custom color it's probably best to mix it all in at once. In between dry coats I would lightly sand her and then paint again. It took 3 thick coats of homemade chalk paint to make sure Nadine was fully covered.
Then I contemplated what to do with the legs…
At first I was thinking about dipping her legs half way in coral, but I didn't want Nadine to look like she was wearing gym socks, so I went with gold.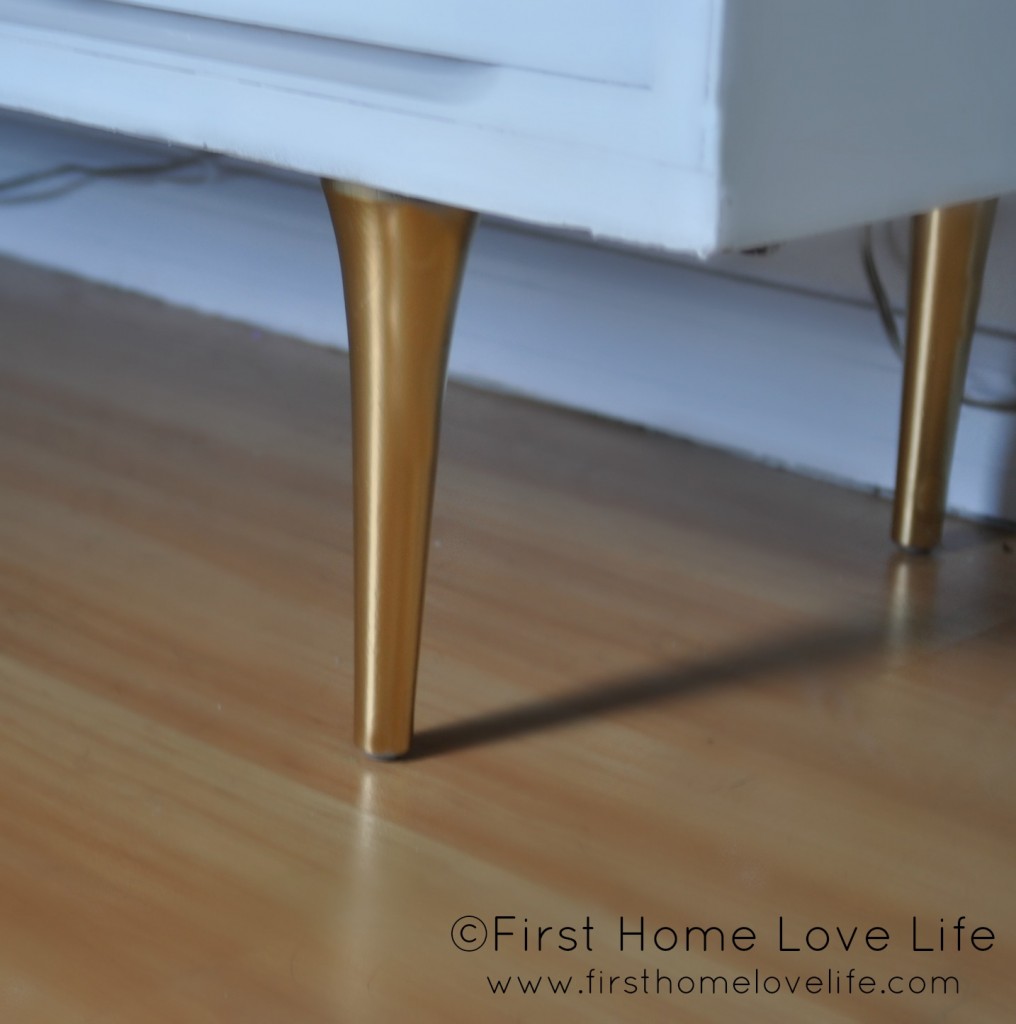 I really think it was the right choice to make her legs pop without going too crazy.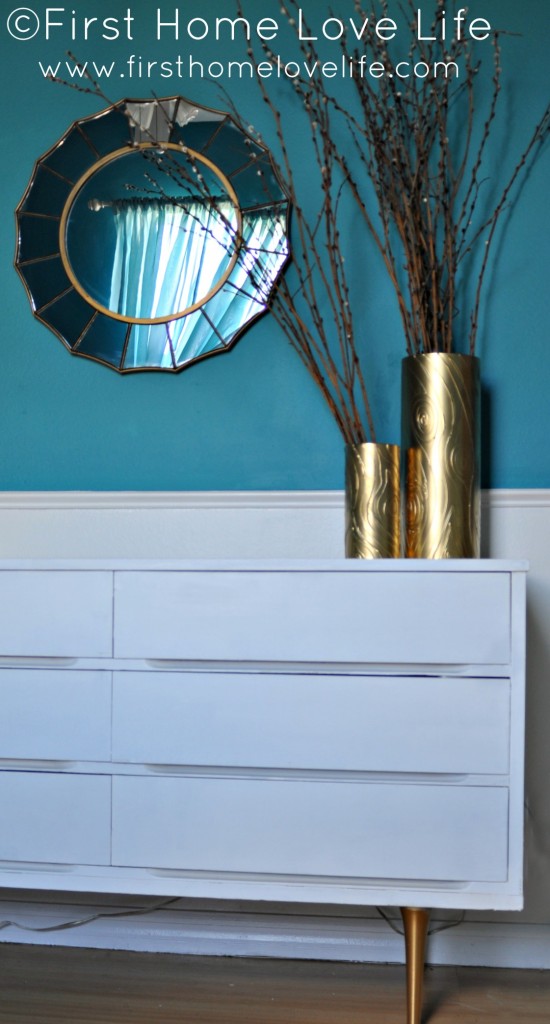 Nadine isn't accessorized quite like I imagined though. I had big plans for her…
The DIY faux bois vases I made stood in for styling until my five year old reminded me that it was her room that was getting made over, not mine.
So I had just enough time to snap the photos above before my daughter took charge.
Reality is- at this very moment Nadine truly looks like this…
Just being real folks!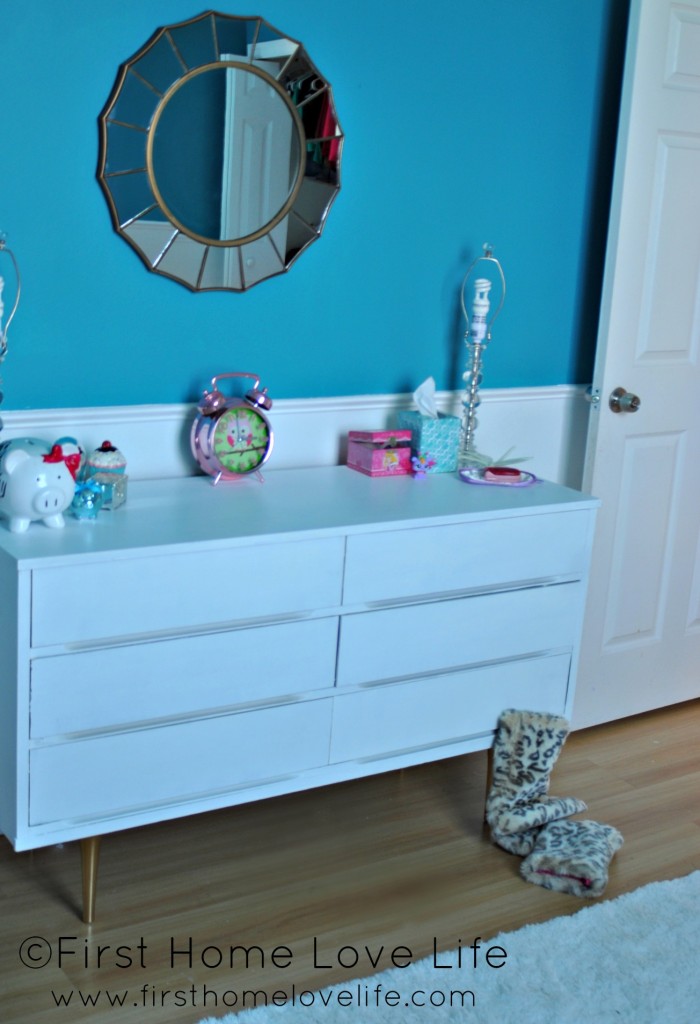 And that's okay, because Nadine used to be covered in smelly shirts and an old TV in the back corner of Goodwill.
But not anymore 🙂
You might find me partying with DIY Showoff, View Along The Way, MOM 4 REAL
Comments
comments