As some of you know, I've been hard at work transforming my 5 year old daughter's room, and if you're new here, I'm about to give you the cliff note version of how this all came about so stay with me…
When we moved here a year and a half ago we painted our daughters room similar to the nursery she had in our other house.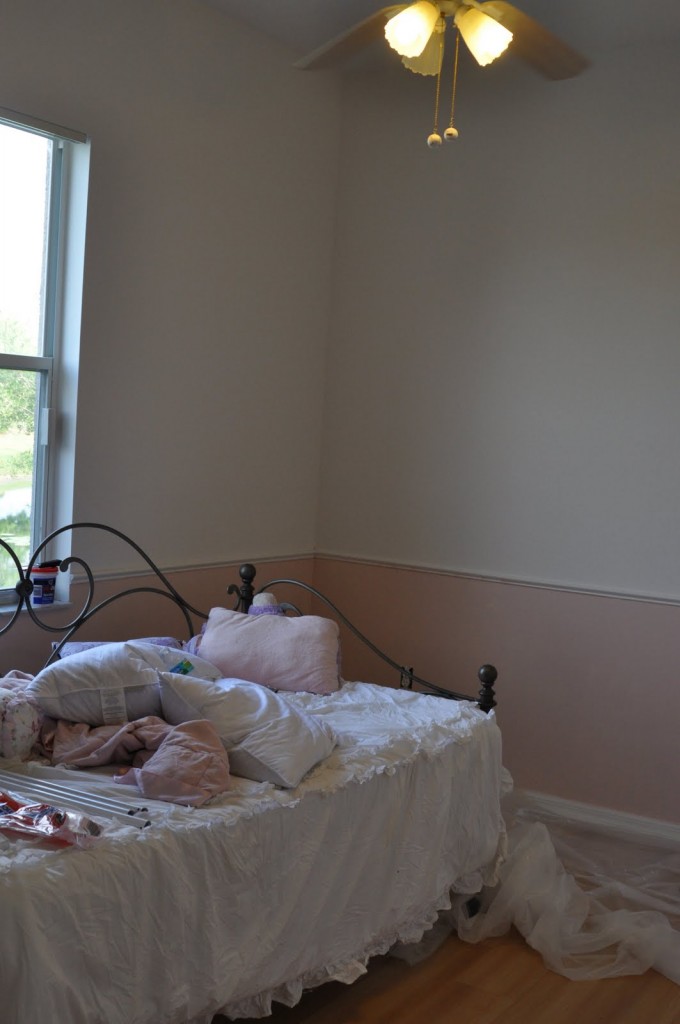 Well, to my dismay it only took a few months for my daughter (who was three at the time) to tell me she didn't like her room. So we left it as is until she could tell us what she wanted since this was going to be her big girl room.
Over a year later and I had had enough…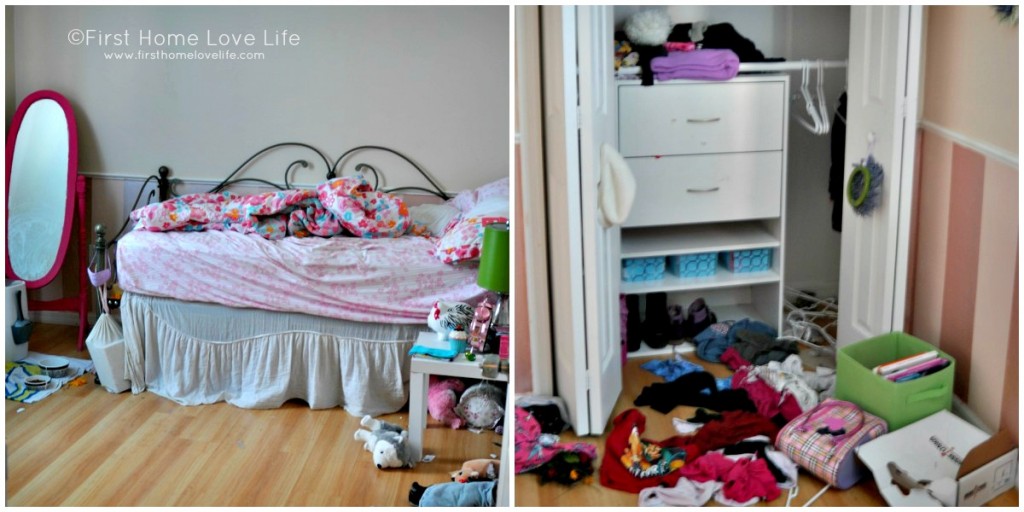 Storage was a big issue. She didn't have a dresser, and her small closet just wasn't cutting it.
So we got down to business a few weeks ago, and made out a plan.
We gave the whole room a fresh coat of paint.
Then stenciled a focal wall.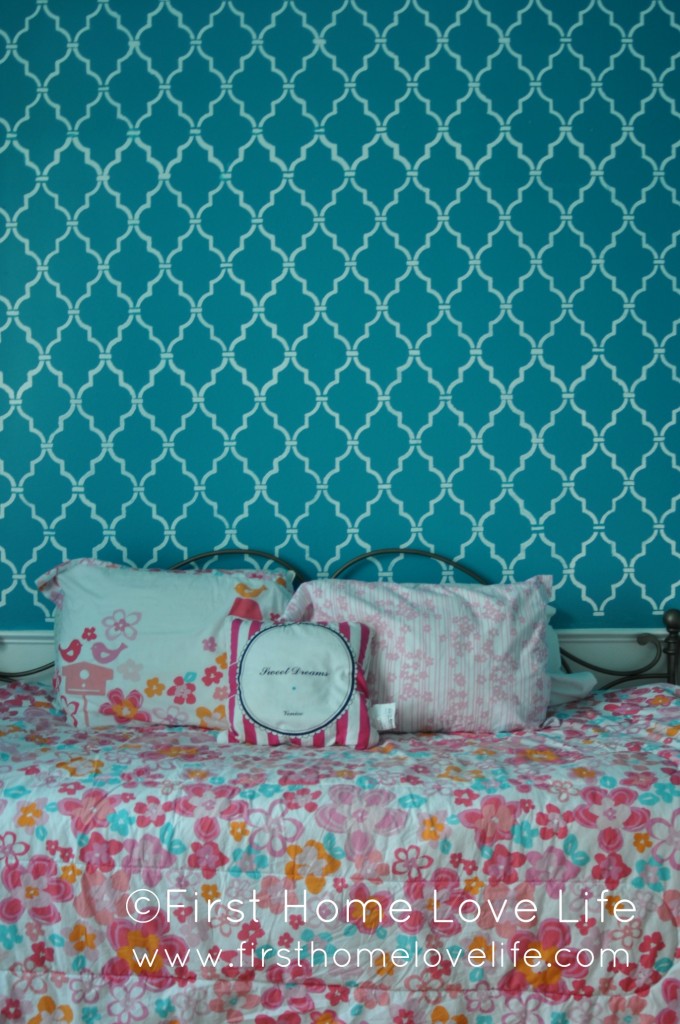 But, I knew she needed a dresser so we could make it more functional.
That's when I found Nadine.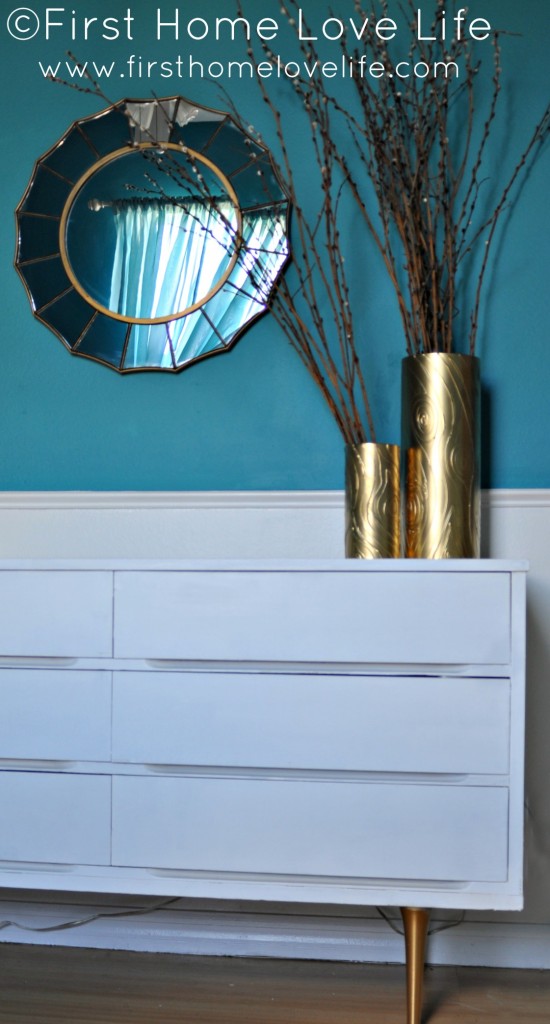 As soon as Nadine entered into the room that used to just house a bed, it became a bedroom.
An organized bedroom.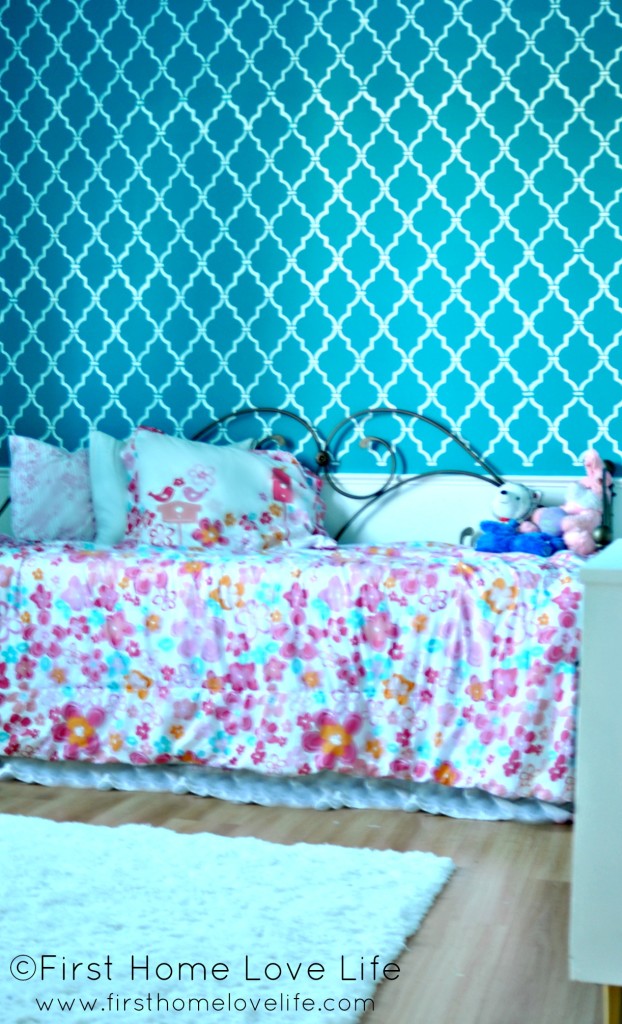 An organized bedroom that I didn't have to do a thing to!
It's true. Here's how…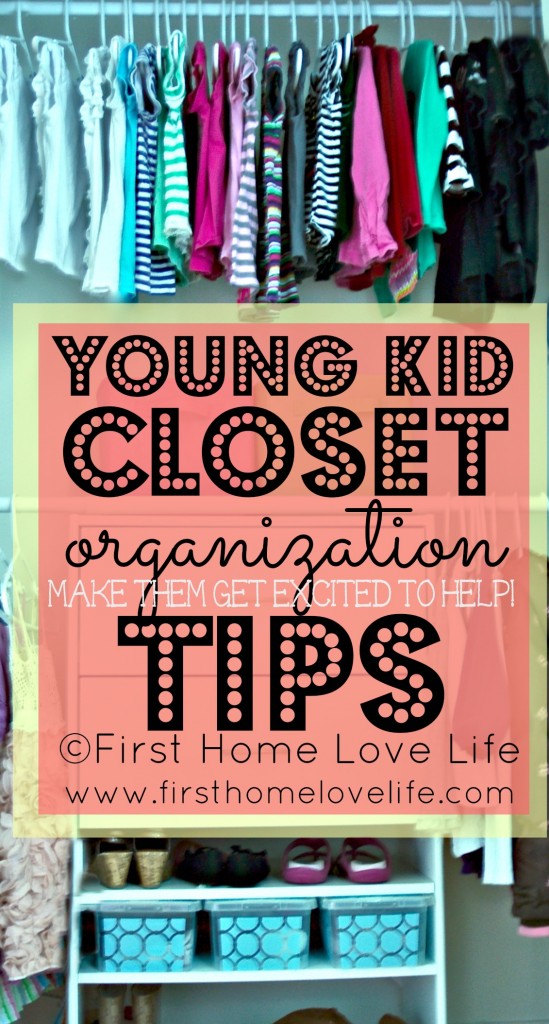 When we brought the dresser into my daughters room I told her I needed a break and would be back in a bit to help her organize it.
A few minutes later I heard the drawers opening and hangers from her closet falling to the ground.
She was doing it all on her own.
The neurotic control freak that lives inside of me suddenly woke up and was screaming inside my head!
"What?! Why are you putting that in that drawer?!"
"Wait a minute, socks don't go there!"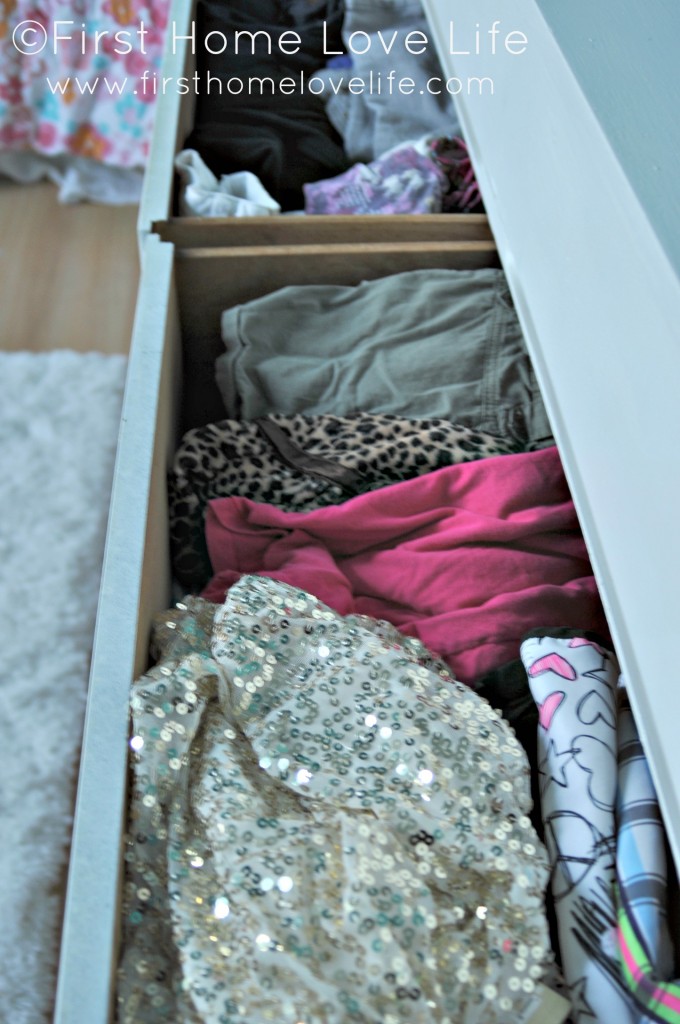 Thank goodness the voice stopped or I would have completely missed the whole point.

The way that made sense to her.
It didn't matter what I thought.
My 5 year old was actually having fun organizing her closet and dresser.

So I just sat on her bed and gave her direction only when she asked for it.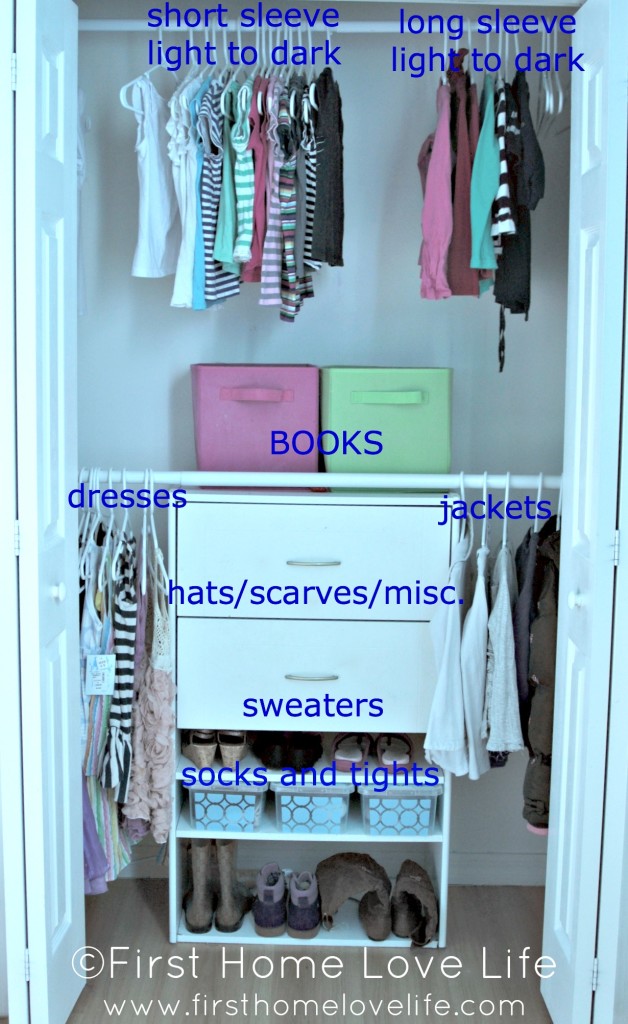 I mentioned that I thought it was a good idea to put the socks and tights into bins. She listened.
I said maybe we should hang the shirts you wear to school up high in a rainbow pattern. She listened.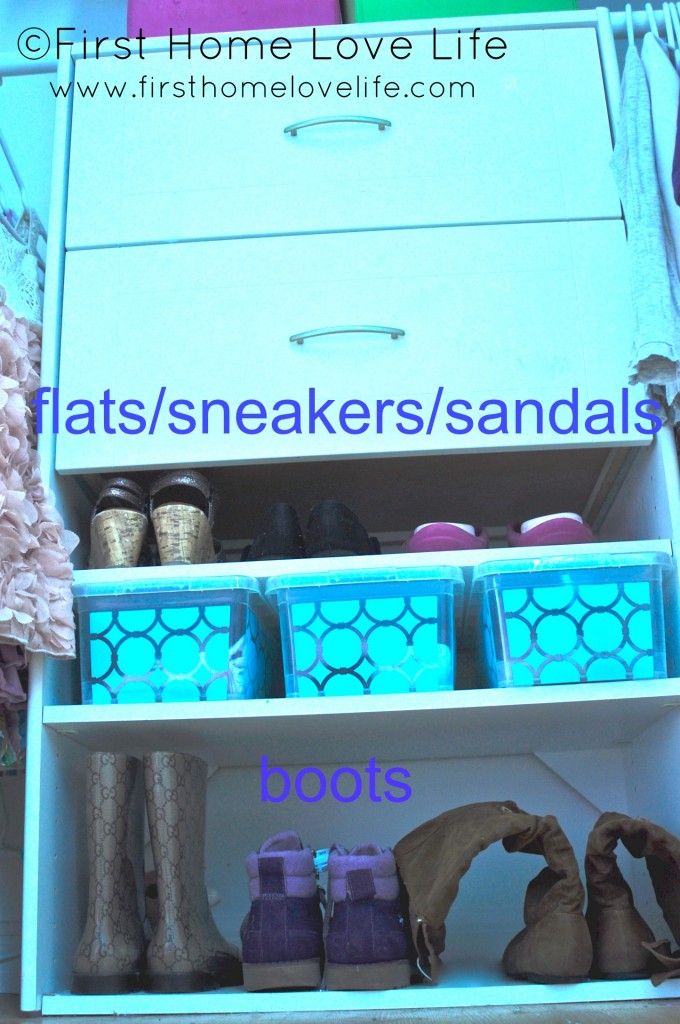 I was so proud of her.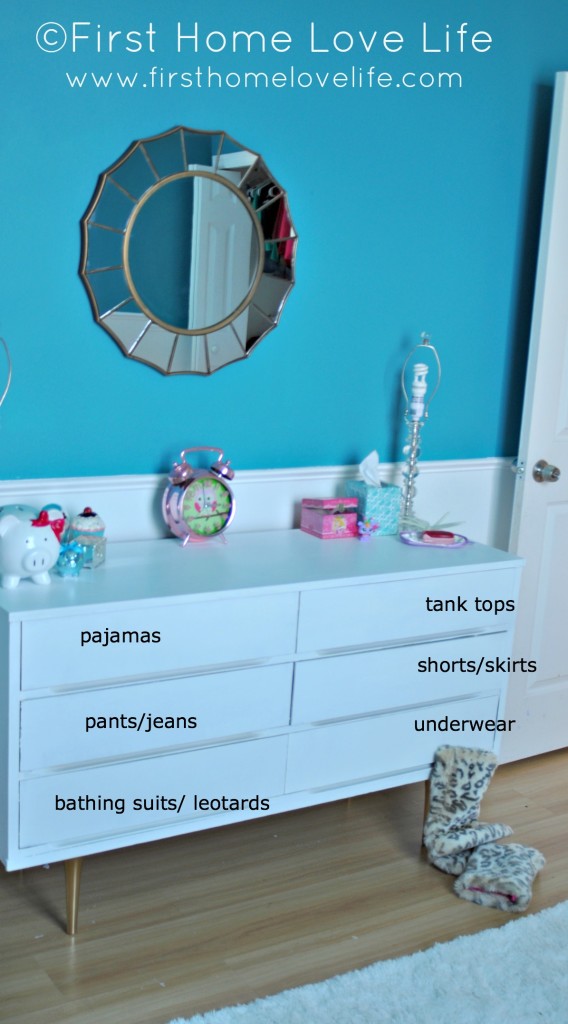 And you know something? Ever since I let her to take charge that day…
She has continued to put the clothes back exactly the way she wants.
Thanks for reading! You might find me partying at MOM4REAL
Comments
comments