We had company from out of town the past few days and that always forces me to get the house in order.
I used my weekly cleaning chart as I always do paired with my spring cleaning checklist to knock some jobs off my list before guests arrived.
One of the things I knew I had to do was to clean and touch up the walls and baseboards in the living areas of our house… Ugh! So imagine my relief when the amazing folks at Procter & Gamble came to my rescue, and supplied me with products to make that dreaded task a breeze!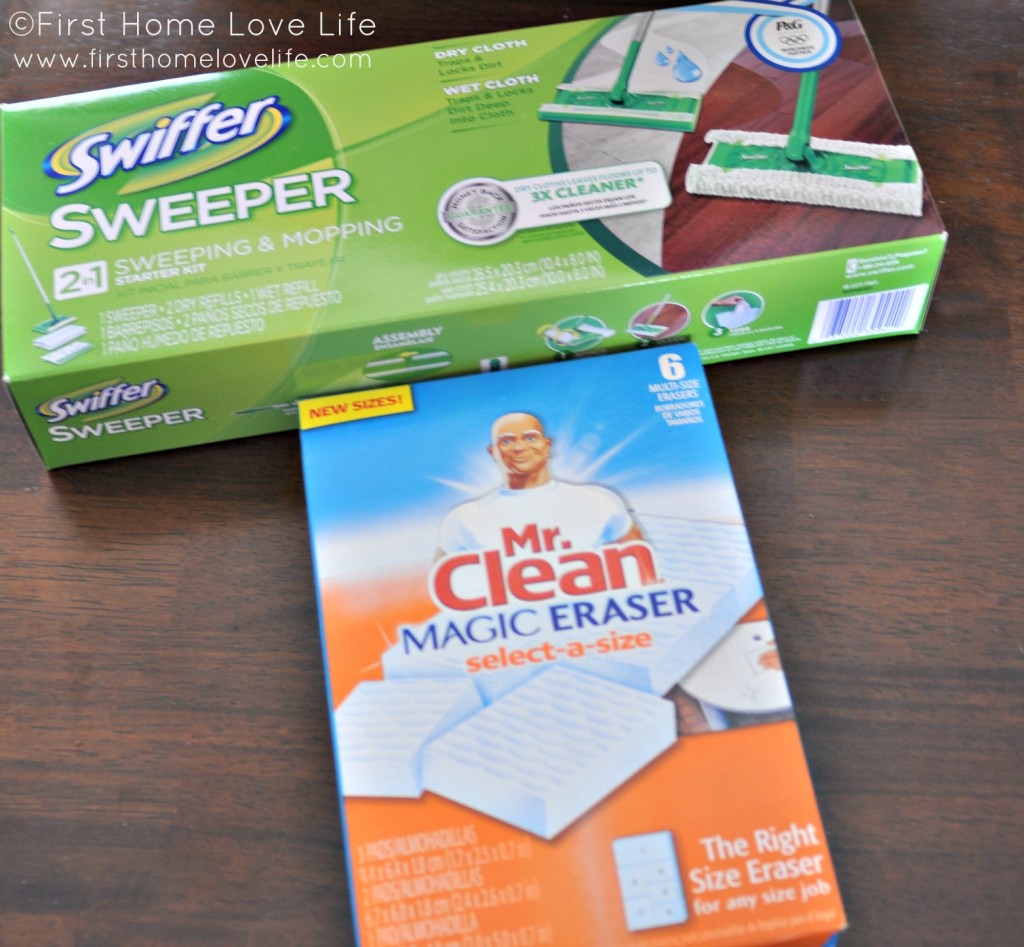 I have always loved the Swiffer Sweepers. With a black lab that sheds like crazy and oodles of kids that pop over for playdates- my floors get dirty FAST! The Swiffer Sweeper with dry Swiffer cloths have been my go to cleaning products for floors when I need a little pick me up (literally) but did you know it works great for getting those cobwebs off the corners of your walls and dust off the hard to reach places as well? The head of the Sweeper swivels a full 360 degrees, making it easy to move around corners and the pole allows for easy floor to ceiling reach, and baseboards, windows, doorways, too.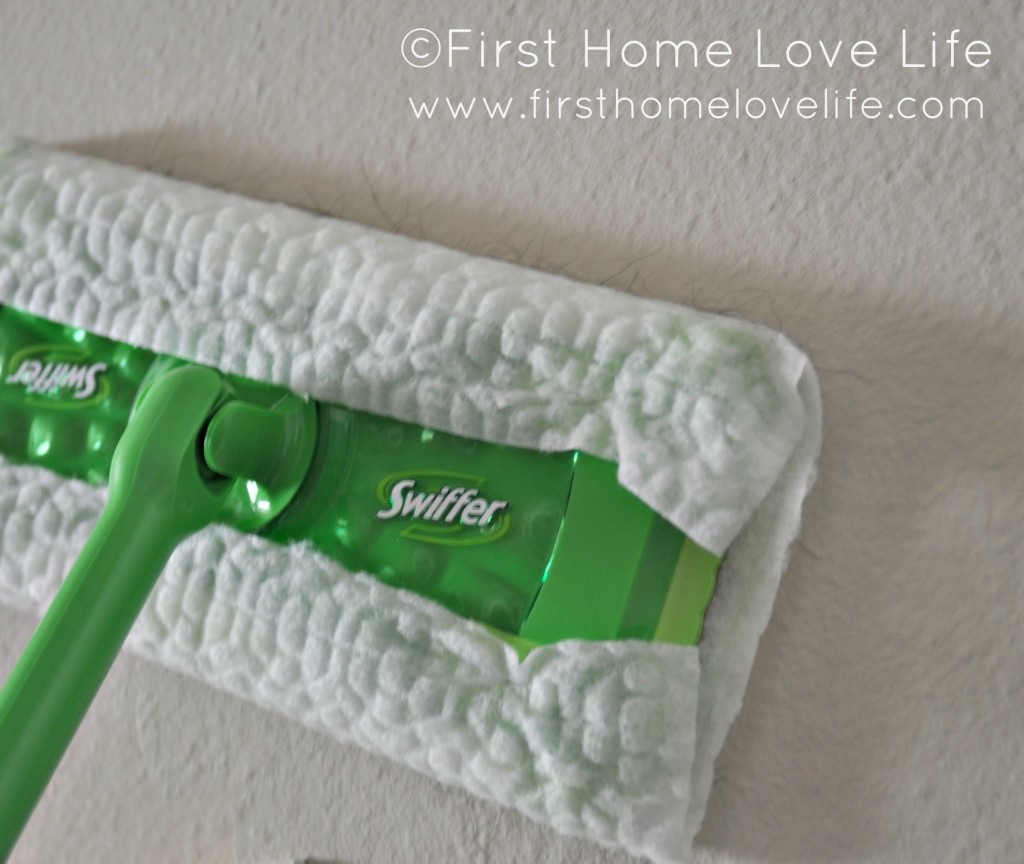 After dusting the tops of the walls all the way down to my floors I grabbed my Mr. Clean Magic Erasers. Those things are a godsend sometimes!
I usually just buy the regular no frills original kind, but P&G sent me the fancy shmancy 'select-a-size' kind that is pre cut for you…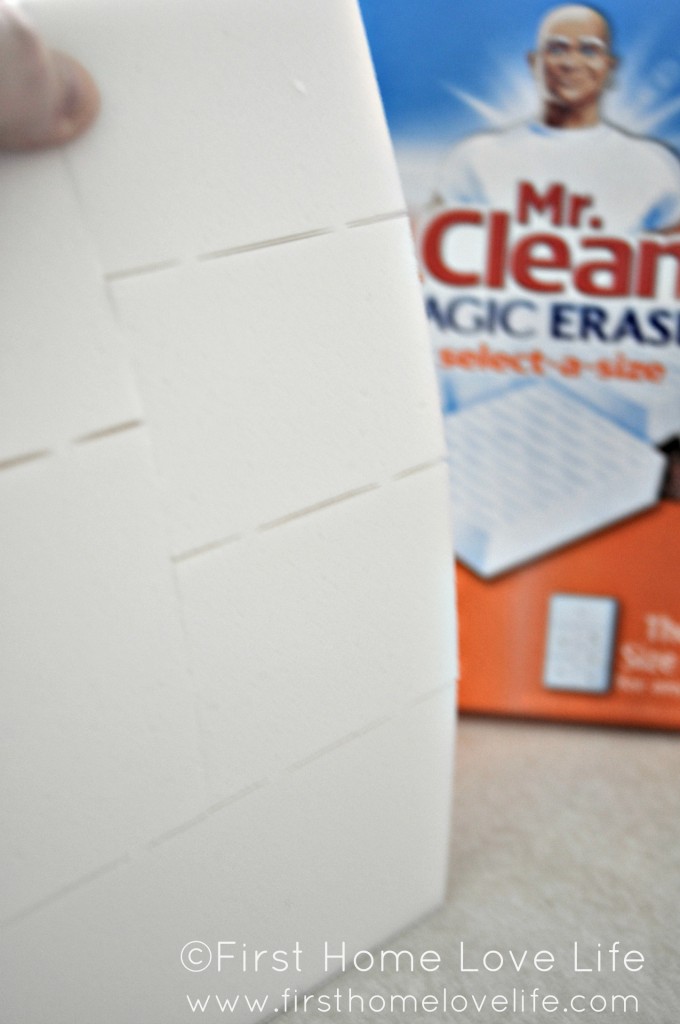 Genius I tell ya!
These things took quite the beating as I scrubbed the dirty finger prints off my walls, washed my dirty ac vents, and cleaned the guck and grime off my baseboards!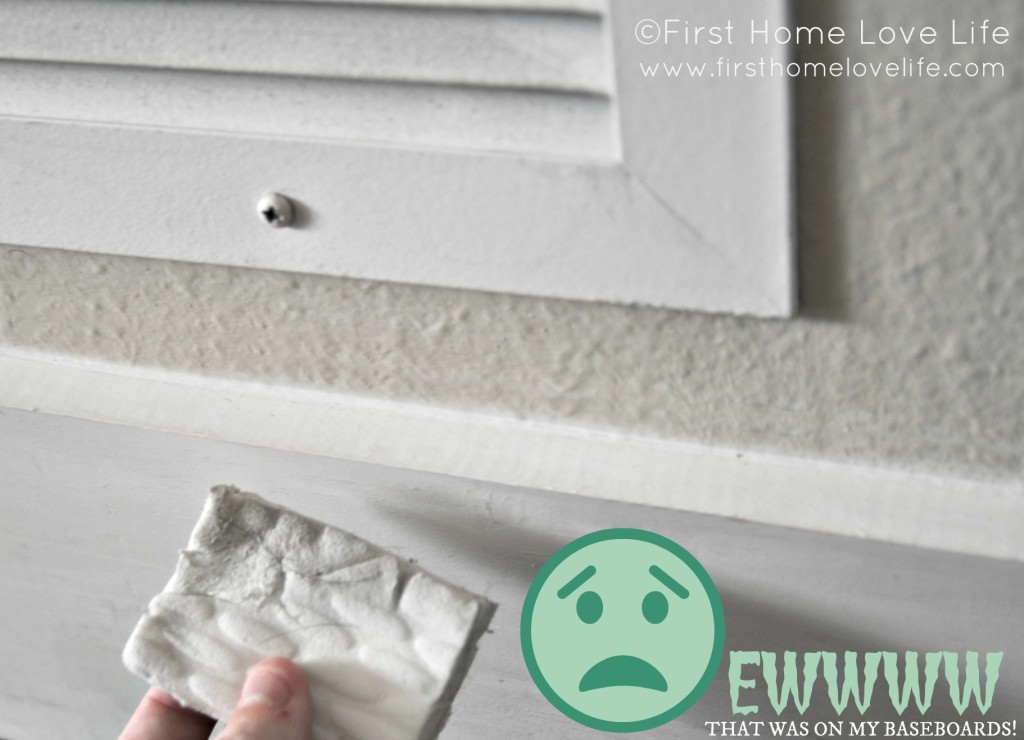 Once my walls were dusted and clean, and my baseboards were white again instead of black it was time to whip out the paint.
I'll spare you the details of painting trim since I just did a three part series here, here, and here on everything you need to know about painting.
But a little tip: Whenever I paint a room, I always factor in extra for touch ups down the road…
I was thrilled with the products I received from Procter & Gamble to help me knock this project of my list for spring, and guess what?
You get a shot at winning your own #ReadyDoneClean prize pack for your very own DIY painting project!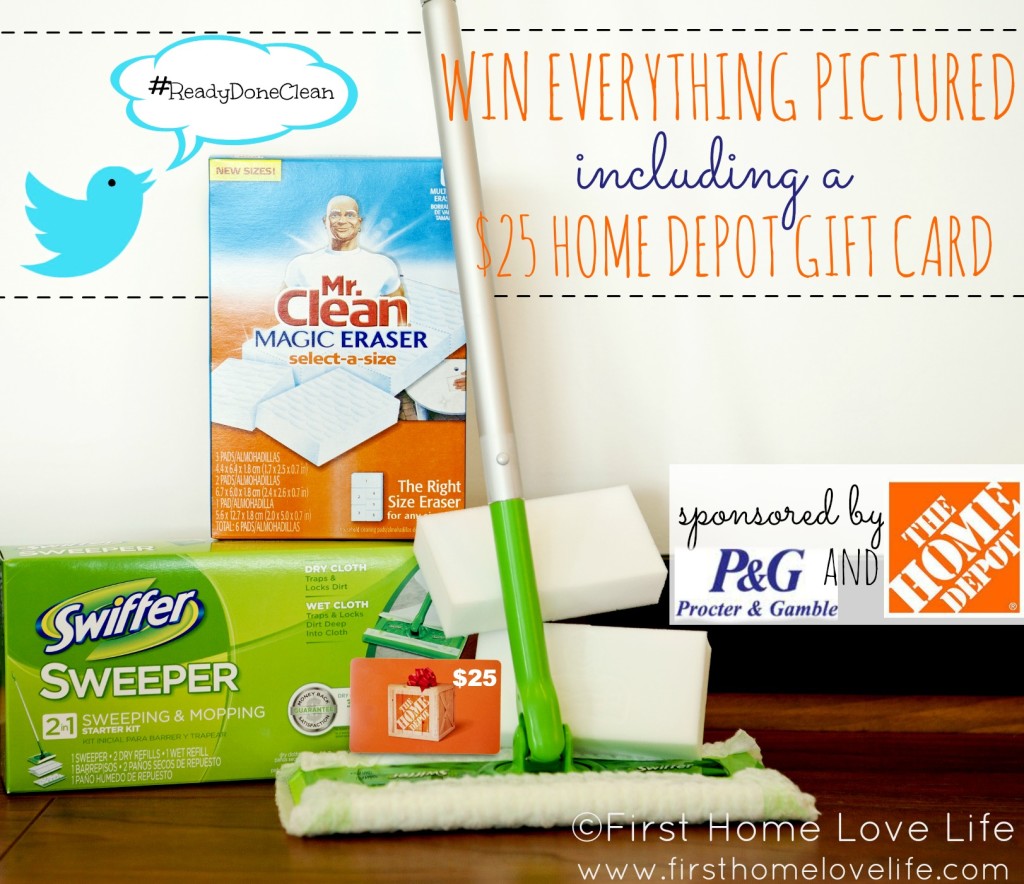 Prize pack includes….
Swiffer Sweeper
Mr. Clean Magic Eraser Original
$25 The Home Depot gift card
All you have to do to enter is….
follow First Home…Love Life

on

Facebook
leave me a comment below telling me what your next DIY painting project is

!
Easy peasy!
And remember, You can find all of your painting supplies, including the Swiffer Sweeper and Mr. Clean Magic Eraser, at The Home Depot near you, and for more painting tips and DIY project advice check out HomeDepot.com.
This giveaway will go until March 7, 2013 12:00am EST. Sorry this giveaway is only for US residents, and you must be at least 18 or older to enter and win!
**This review and giveaway is sponsored by The Home Depot and Proctor & Gamble, however all opinions are 100% my own. You can read more about First Home…Love Life's privacy and disclosure practices here.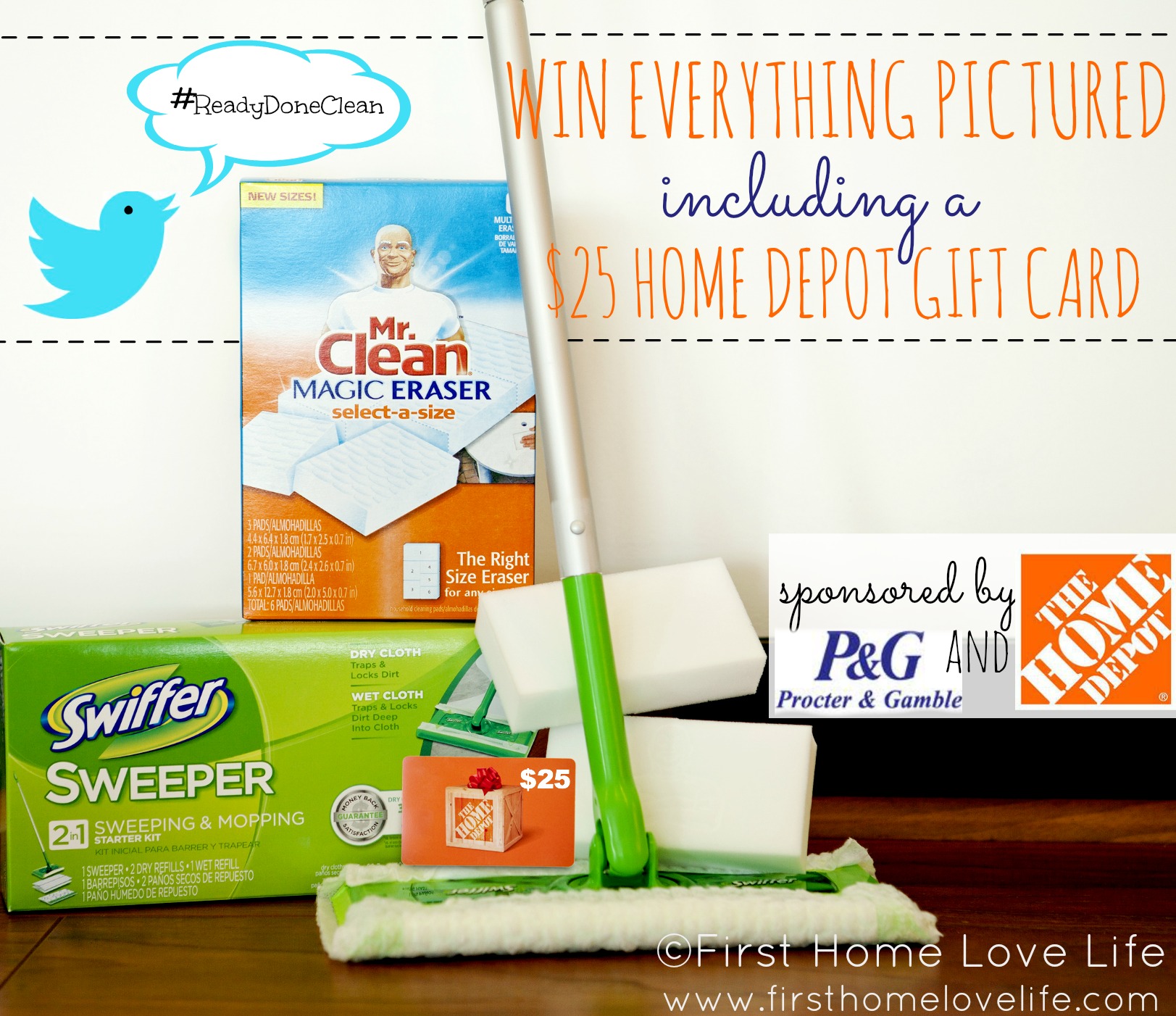 Comments
comments