Oh friends…Do I have a sweet treat for you today! As you may know, if you've been following along with our guest room makeover progress, we've been prepping for my mother-in-law to come visit. Well, Yia-yia (grandma in greek) is in da house, and she's making her simply out of this world delicious scones just for YOU!
I'm not going to lie…they're actually for me…but I might be willing to share 😉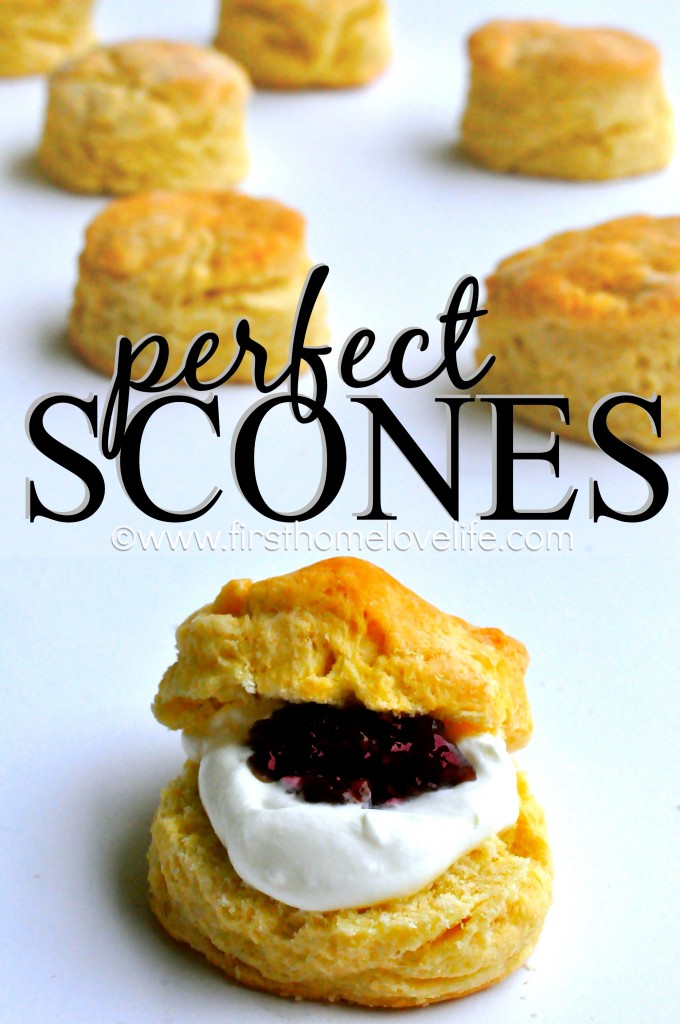 My in-laws used to own a little grocery store in South Africa before they moved here almost two decades ago. She worked in the bakery department filling custom orders and making all these scrumptious treats, so when I asked her if I could share a few of her recipes with you because…ya know…the whole I CAN'T BAKE thing…
She said SURE! You rock Yia-yia!
Here's what you'll need…
a food processor with a blade
4 cups AP flour
2 sticks cold butter, cubed
4 tsp baking powder
3 eggs
1 cup sour cream
3/4 cup sugar
pinch of salt
cap full of vanilla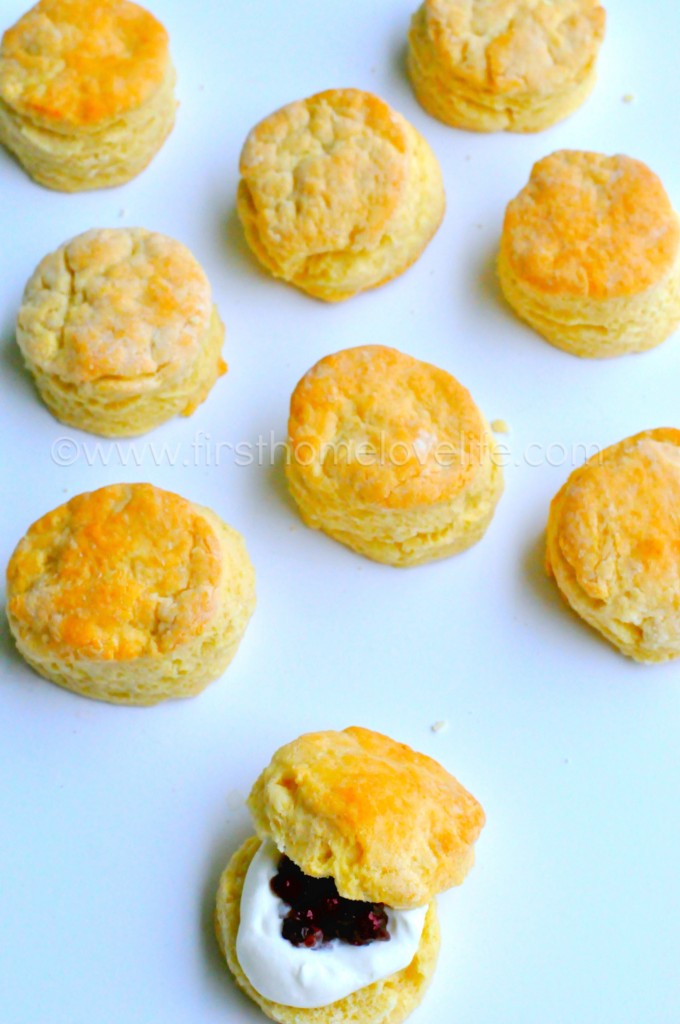 Start off by mixing up your eggs, vanilla extract, and sour cream in a small bowl until they're well combined and set aside.
Then start measuring and adding your dry ingredients into the food processor.
Cube your cold butter and add it to the dry ingredients and pulse everything together until it looks like crumbly damp sand
Add your wet ingredients and continue to mix until a dough ball forms in the processor
Remove the dough and roll it out to about an inch thickness
Use a circular or triangular cookie cutter to cut out your scones (This recipe makes about 22-24 smallish scones)
Place your scones on a cookie sheet, and make an egg wash (1 egg beaten with water) and brush the tops of the scone, then sprinkle sugar lightly on top of the scones
Bake at 400 for about 15-20 minutes or until tops of scones are golden in color
The beautiful thing about this basic scone recipe is that these are not only great as is, but you can doctor them up however you like! Add dried fruit like blueberries, raisins, or cranberries. Add lemon zest. Add pumpkin and spices, even herbs…The options are endless!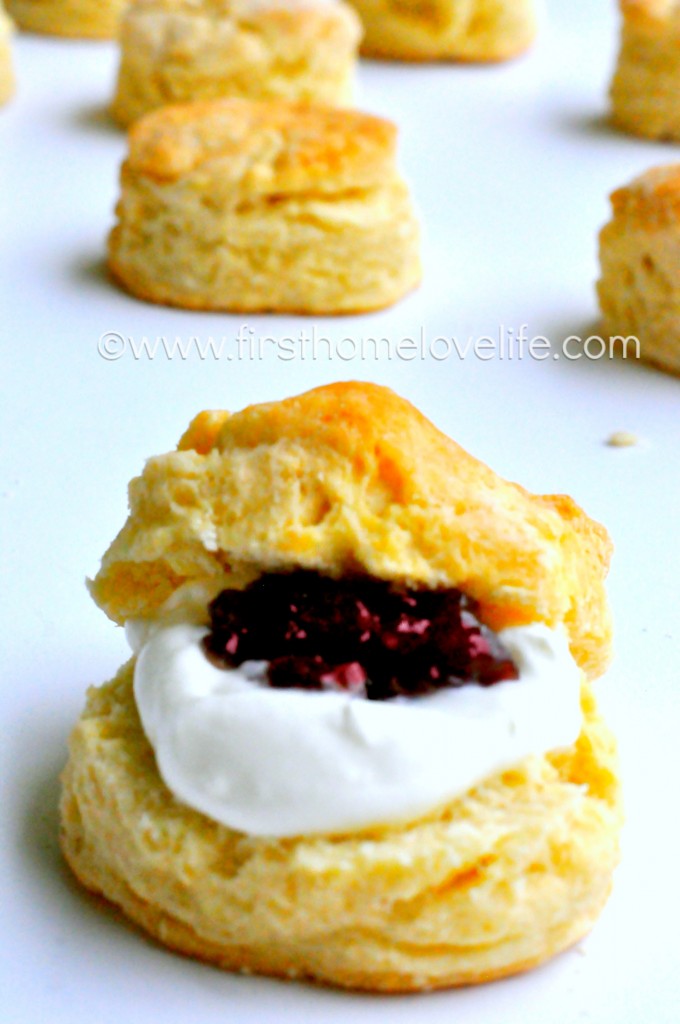 The recipe is so easy…I'm even thinking I can do this! (Someone please have the fire extinguisher on standby!) 😉
I hope you love this simply delicious scone recipe as much I do! Thank you to my sweet mother-in-law for slaving away in the kitchen on her vacation just so I could share these with you… I just thought they needed a little recognition. 😉
Do you love scones just as much as I do? What's your favorite flavor?
Talk to you soon friends, take care!
XO
Comments
comments