It's almost summer and you know what that means!? Summer parties!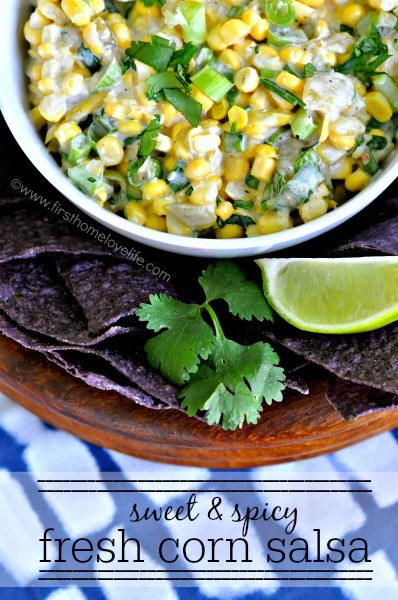 I live for the side dishes at summer parties! They're always fresh, and vibrant with color and flavor. I shared with you all my go-to BLT pasta salad for a summer party, but today I'm sharing our go-to salsa/relish/topping. This sweet and spicy fresh corn salsa is the perfect side dish to serve at a BBQ. It doesn't require any cooking, is light yet creamy, cold and refreshing, and will give your guests something super delicious to munch on while you're manning the grill, just don't forget the tortilla chips! 😉
Here's what you'll need… (serves 6-8)
4 ears of fresh yellow corn
1 jalepeno (seeded and finely chopped)
1 small can of green chiles
1 cup sliced green onions
1/4 cup fresh chopped cilantro
1 lime (juice)
1/2 cup spicy ranch dressing
salt and pepper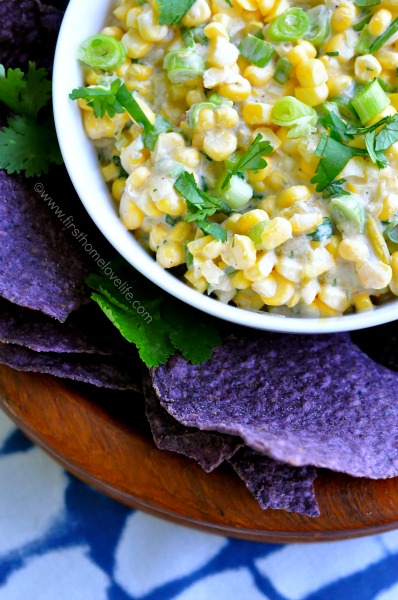 Don't you just want to face plant into that?! Oh my yummmm…
First thing you'll need to do is cut the corn away from the cob. Easiest way is to place a small bowl upside down into a larger bowl, then stand the corn up and run your knife down. It takes the kernels right off very quickly 🙂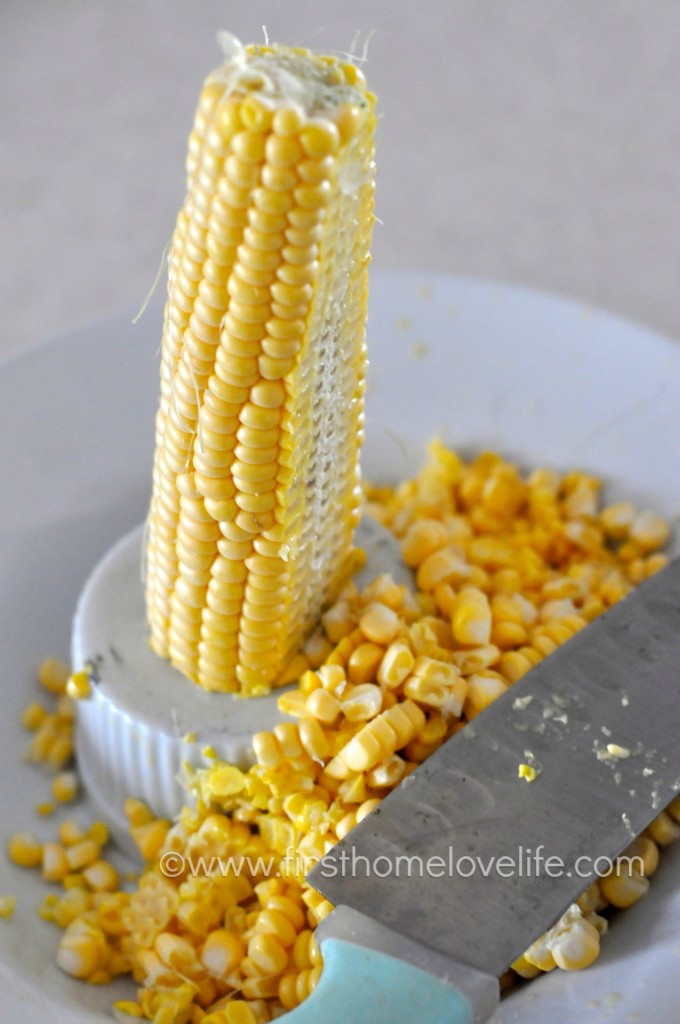 Then throw in the rest of your ingredients and mix everything up. Could it be any easier?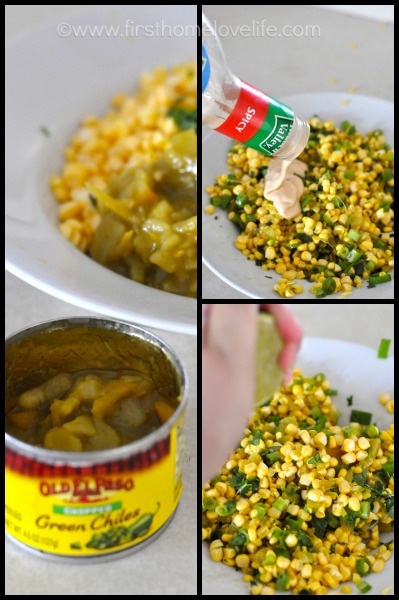 You can totally eat it right away, but I find letting it sit in the fridge for a few hours prior to serving let's all the flavors marry and get super happy together. It's outrageously good!
For a party we serve it up with tortilla chips and sometimes even Doritos for extra flavor and fun! This is also a "Taco Tuesday" staple in our house. If we have tacos, you better believe this corn salsa is getting served as a topping!
Chicken…skirt steak…mojo marinated pork…grilled mahi…blackened grouper…the list is endless with what we've paired it with because it's just so easy to whip up and tastes amazing as well!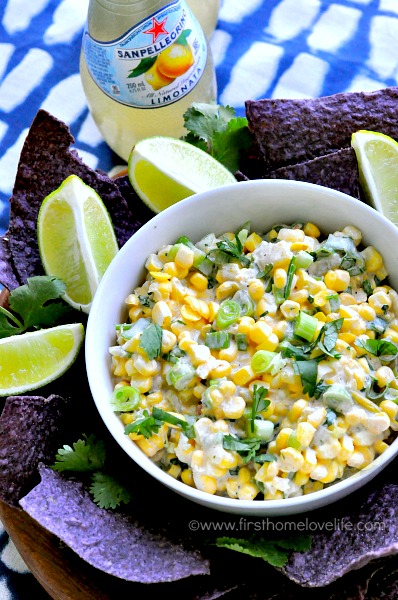 I hope you'll try it out sometime this summer! I just know you're going to love it too 🙂
What's your must have summer party food? I'd love to know in the comments below!
Talk to you soon friends, take care!
XO
Comments
comments