Cooking and baking are two totally different things. Give me 5 random ingredients and I can turn them into a mean savory dish, but when it comes to baking…well…9 out of 10 times it turns into a catastrophe! That's why I am SO EXCITED to finally be able to introduce Karissa to you! Karissa is going to be making an appearance around here once a month to make my mouth drool and share with you her easy and BEAUTIFUL baked creations! I know you're going to love what she brings to the table…
Hi everyone! Incase you don't already know me, I'm Karissa from Sweet as a Cookie. I'm the new Baking Contributor here on First Home Love Life. My boyfriend and I have been in extreme spring cleaning mode ever since the weather has finally gotten nice. While cleaning out the pantry and refrigerator I found some items I needed to use up before they expired. While cleaning I found a jar of blueberry jam. The funny thing is, neither of us actually even use blueberry jam. I'm more of a raspberry girl.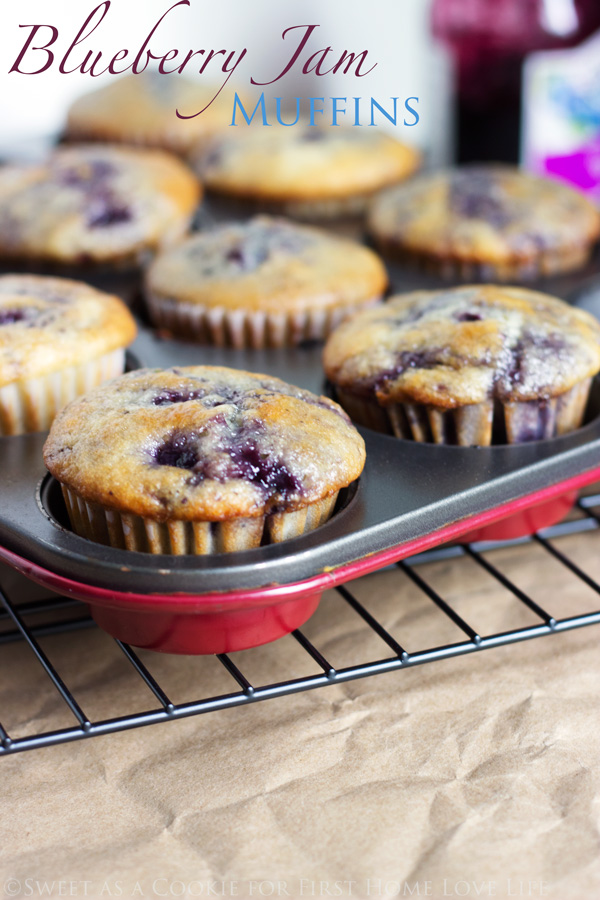 I sat around thinking, "what can I bake with the jam?" Then it came to me suddenly, muffins! I love blueberry muffins so I thought why can't I use blueberry jam instead of fresh blueberries. The best part of this recipe is that you don't have to fork out the money for fresh blueberries. Even though you're using jam, the flavor in the muffins is absolutely stunning. When you smell them baking in the oven, you'll just want to eat them right away. They're super hard to resist. I can't wait to experiment with other flavors of jam.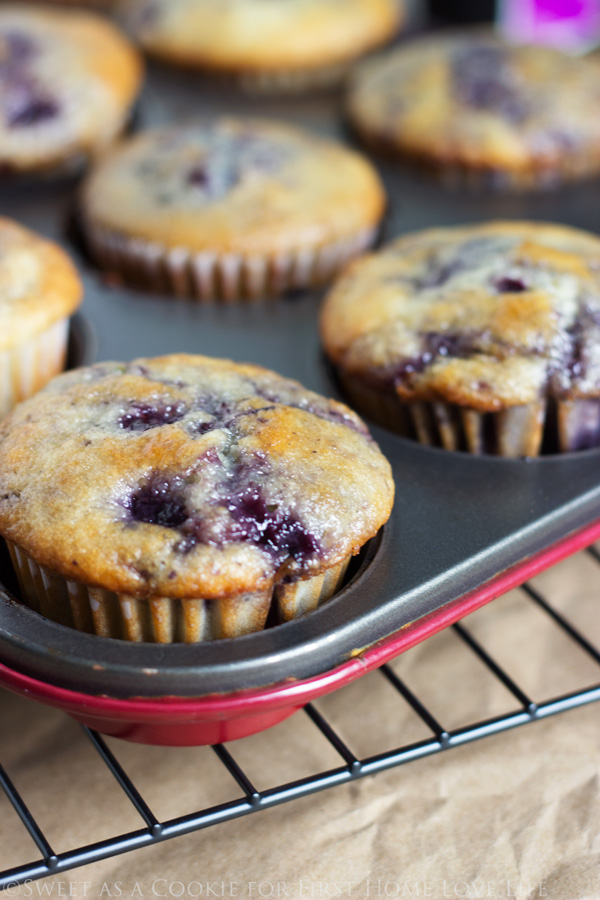 My boyfriend and I live about 3 miles from Lake Erie (Presque Isle Park) in Pennsylvania. We are two very lucky people. The Peninsula is absolutely beautiful in the summer. The sandy beaches lining the huge lake are usually where you'll find me in the summer. This past week my boyfriend and I bought new mountain bikes to ride around the peninsula. I think one lap around the whole park is about 10 miles. We are really excited to get to enjoy the beaches and trails more this year.  Last year we had so much going on, we only made it to the lake a few times. Since then we have moved much closer so hopefully we get there more often.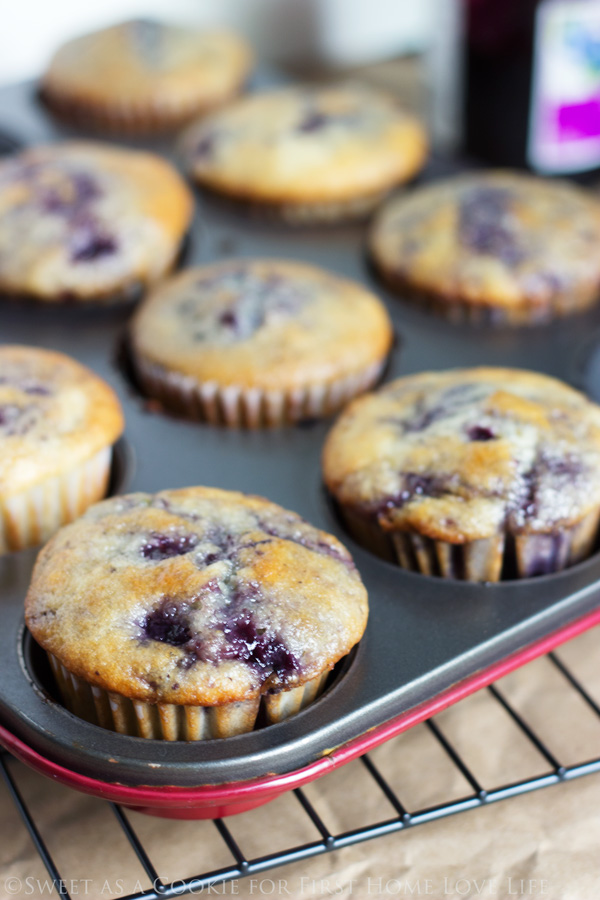 Ingredients: (Yields 14 Muffins)
2 cups all purpose flour
3/4 cup granulated sugar
1 tablespoon baking powder
1/2 teaspoon salt
1 cup 2% milk
1/4 cup vegetable oil
1 large egg
1 teaspoon vanilla extract
1/2 cup blueberry preserves
Directions: 
Preheat oven to 400°F and line a muffin tin with liners; set aside.
In a medium sized bowl whisk together flour, sugar, baking powder, and salt.
In another small bowl mix together milk, vegetable oil, egg, and vanilla.
Once the wet ingredients are well combined slowly whisk into the dry ingredients.
Whisk until just combined (batter will be lumpy).
Carefully fold in the blueberry preserves, you don't want to stir it in completely.
Fill liners 3/4 of the way with muffin batter.
Bake for approximately 20 minutes or until muffins spring back after being touched.
You can find Sweet as a Cookie Here:
Blog | Facebook | Twitter | Pinterest | Google+ | Instagram
If you enjoyed this recipe you might also enjoy these: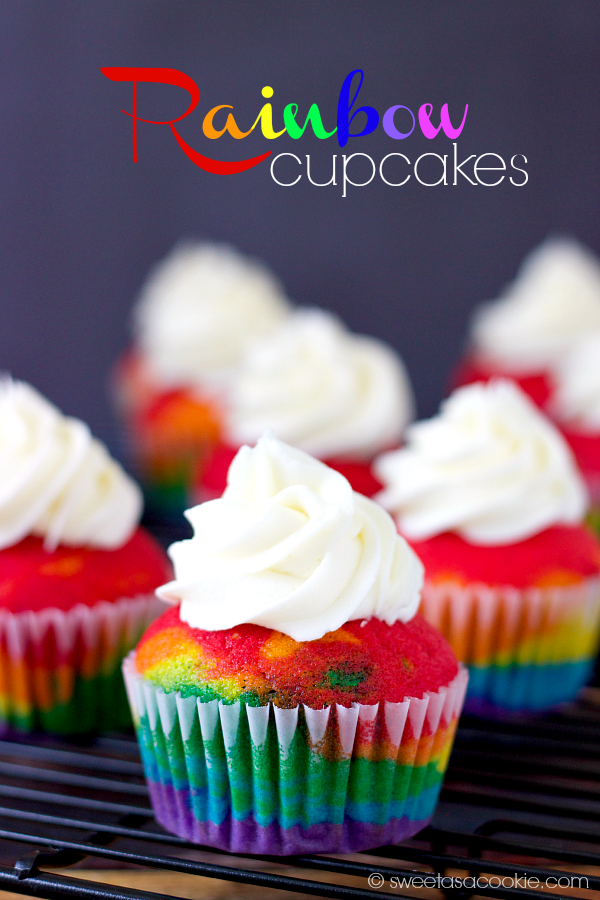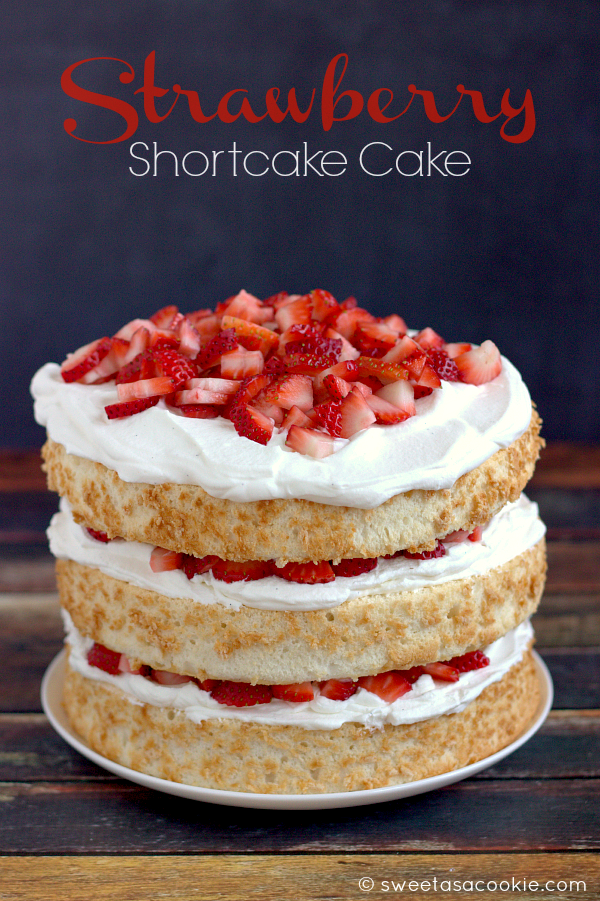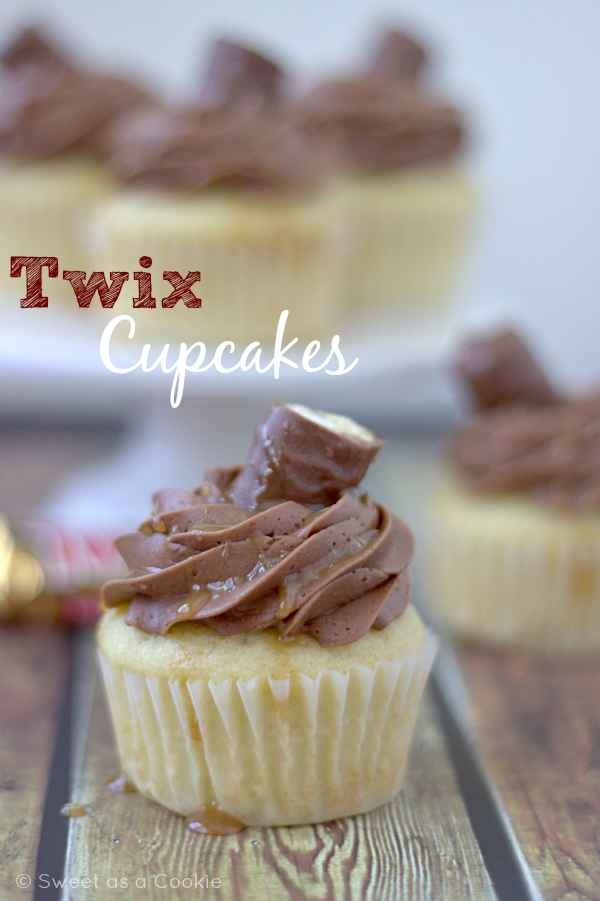 Comments
comments