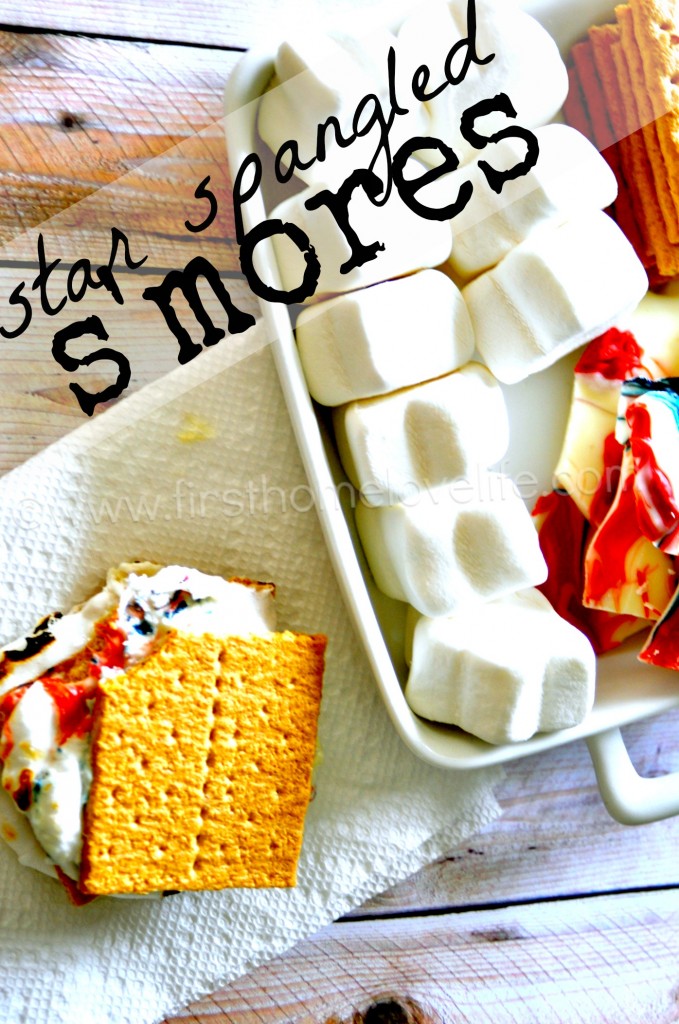 Is there anything more summer like than roasting hotdogs and s'mores around a camp fire?
I didn't think so…
Some of the greatest memories adults and children make is gathered around a fire, making up ghost stories, laughing, singing, and just being carefree.
I wanted to take this classic summer treat and put a patriotic spin on it since the 4th of July is just around the corner. Imagine what a hit these red, white, and blue "firecracker" s'mores will be at your neighborhood block party!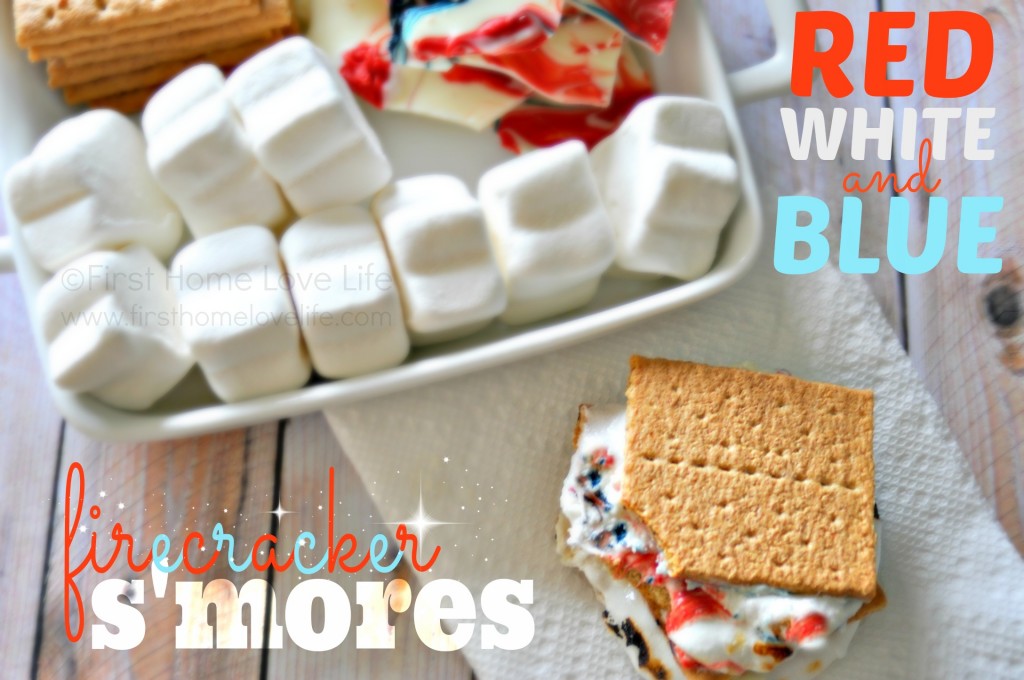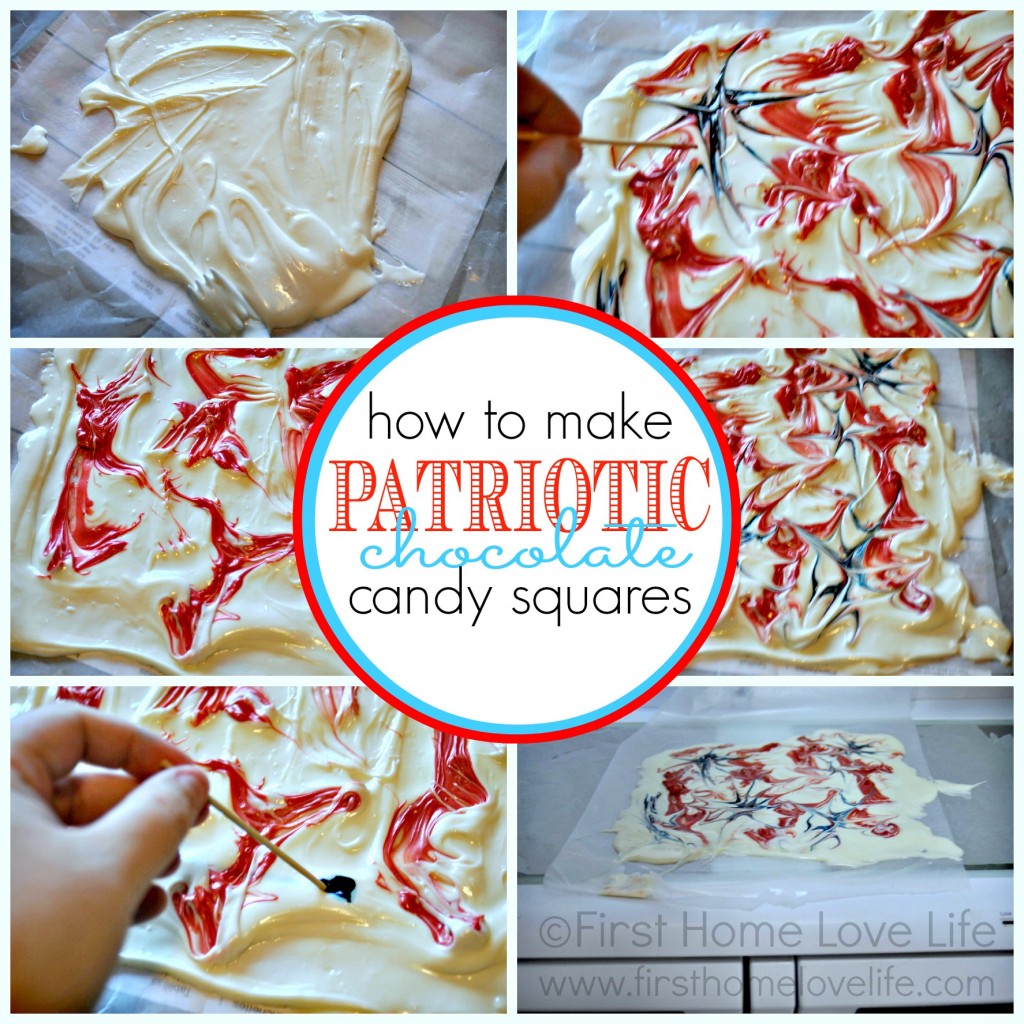 All you need is…
-white chocolate chips
-red, and blue food coloring
-wax paper
-toothpick
1. Start out by melting your while chocolate chips in a microwave safe bowl (or a double boiler). I microwave in 20 second intervals, mixing as I go.
2. Once everything is melted and silky smooth, pour out the chocolate onto a large sheet of wax paper and smooth it out as best you can.
You want the thickness to be similar to a Hersheys chocolate bar.
3. Now add drops of red food coloring randomly around the melted chocolate, and use a toothpick to make swirling designs.
This would be a great thing to do with the kids too, by the way!
4. Now repeat the process with the blue food coloring.
5. Transport the finished chocolate to the refrigerator, lay it flat on the wax paper so it can set up and harden.
6. Once it's hard, take a sharp knife and cut it into about 3×3 inch squares. (They won't cut perfectly, but that's fine)
7. Store them in a covered plastic container in the fridge or freezer until the night you plan to make a fire!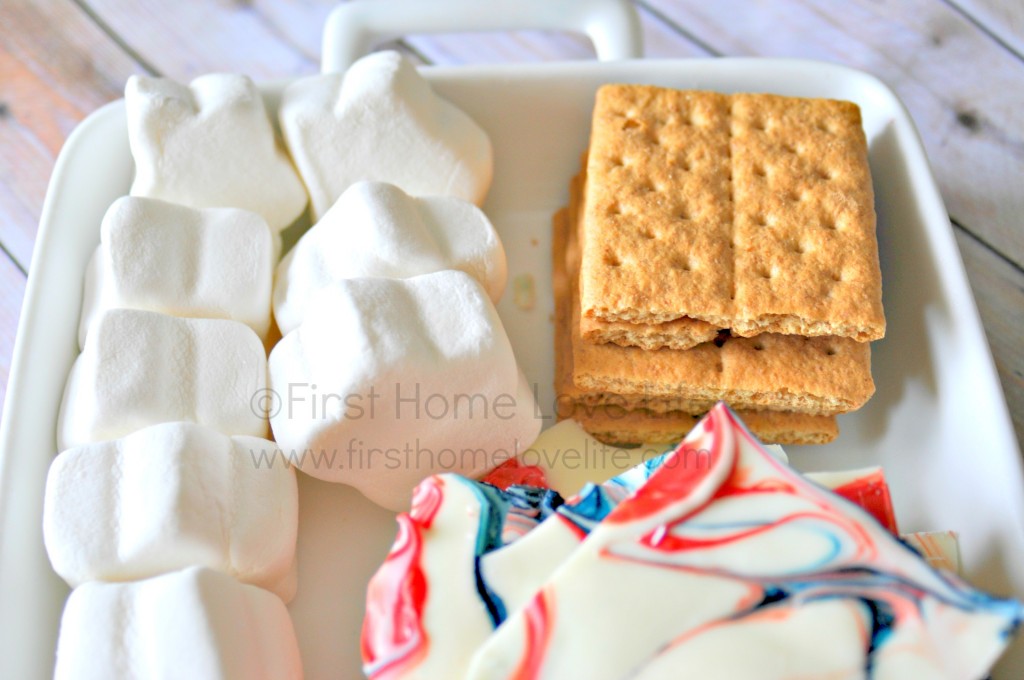 That night…
Make a tray of marshmallows, graham crackers, and your red, white, and blue chocolate squares.
Give everyone a stick to roast their marshmallows, and let them make their own firecracker s'mores.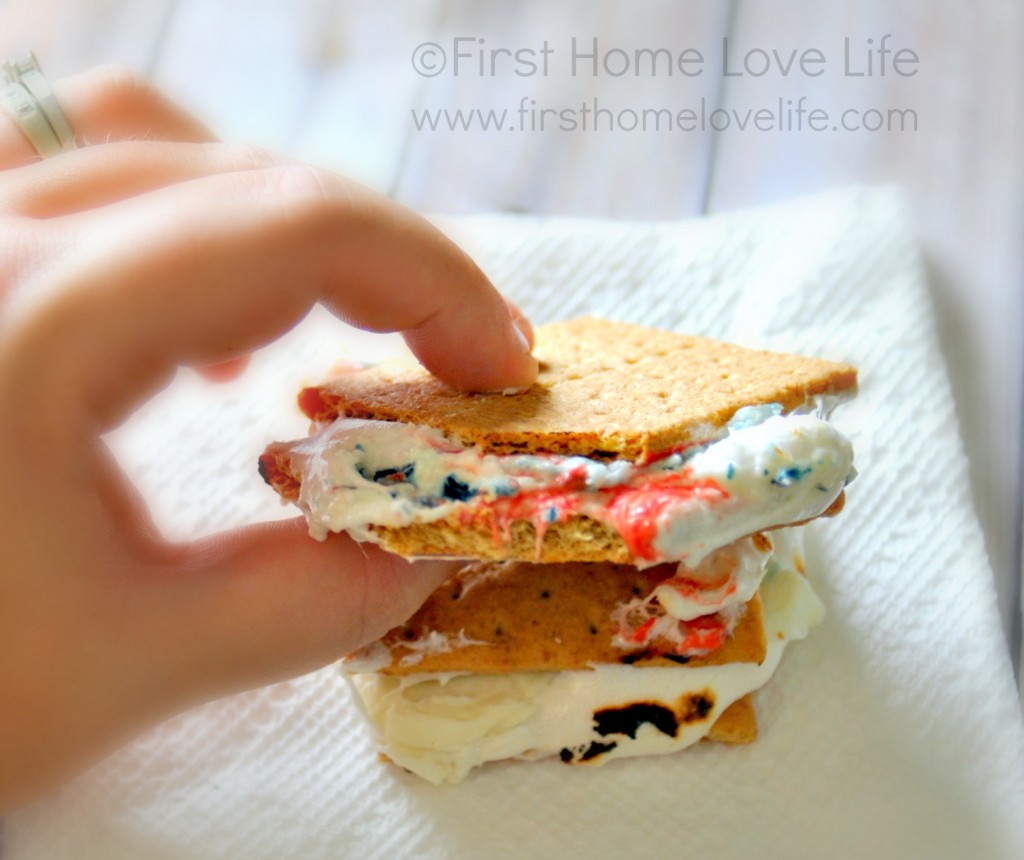 And then…well…you know what to do from there… 😉
Love this idea for the 4th of July? Then make sure you check out my other perfectly patriotic ideas here, here and here.
What are you planning to do for the holiday this year? I'd love to hear about it either by leaving a comment below, or on my Facebook page!
Ohhh and I've been loving Instagram lately too!
Talk to you soon!
XO
Comments
comments