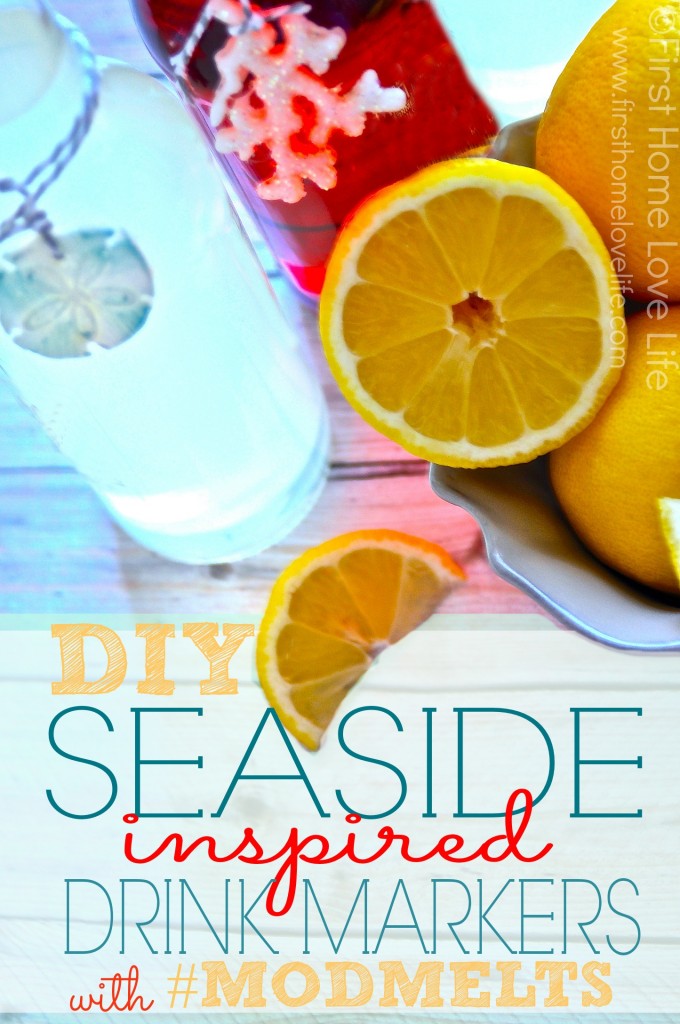 I was recently introduced to a new product called Mod Melts. Mod Melts, are from the same makers as Mod Podge, and will be available exclusively at Michael's Craft Stores in late June. Lucky for me, I was able to test out the new Mod Melt product line before it hits the store shelves sells out.
I'm absolutely gaga-googly-eyed in love with this product and here's three reasons why…
1. I'm not THAT crafty, but I want to be and these make me feel like a pro!
2. It was great bonding time with my 5 1/2 year old. We literally crafted for 4 hours straight one rainy afternoon.
3. The possibilities are endless and they sky is the limit when it comes to finding different ways to use these! They are a multi-purpose craft supply!
Here's what you need to create something with Mod Melts…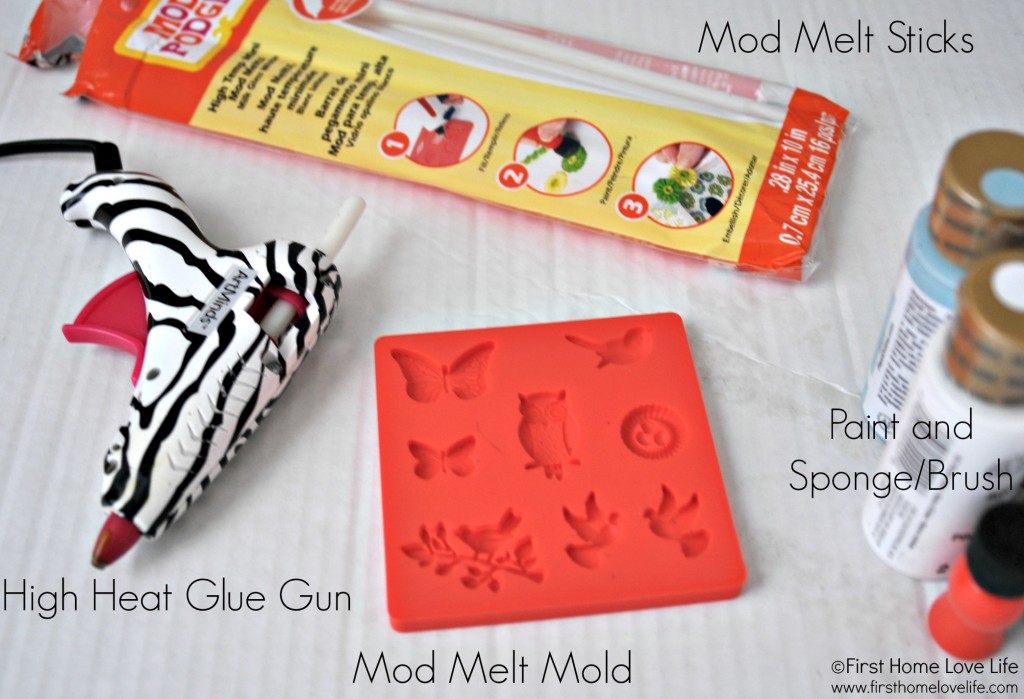 My daughter had so much fun embellishing her scrap book, sticking this on hair clips to make butterfly barrettes, and she even embellished her plain flip flops by glueing the owls onto the straps. I told you the possibilities are endless…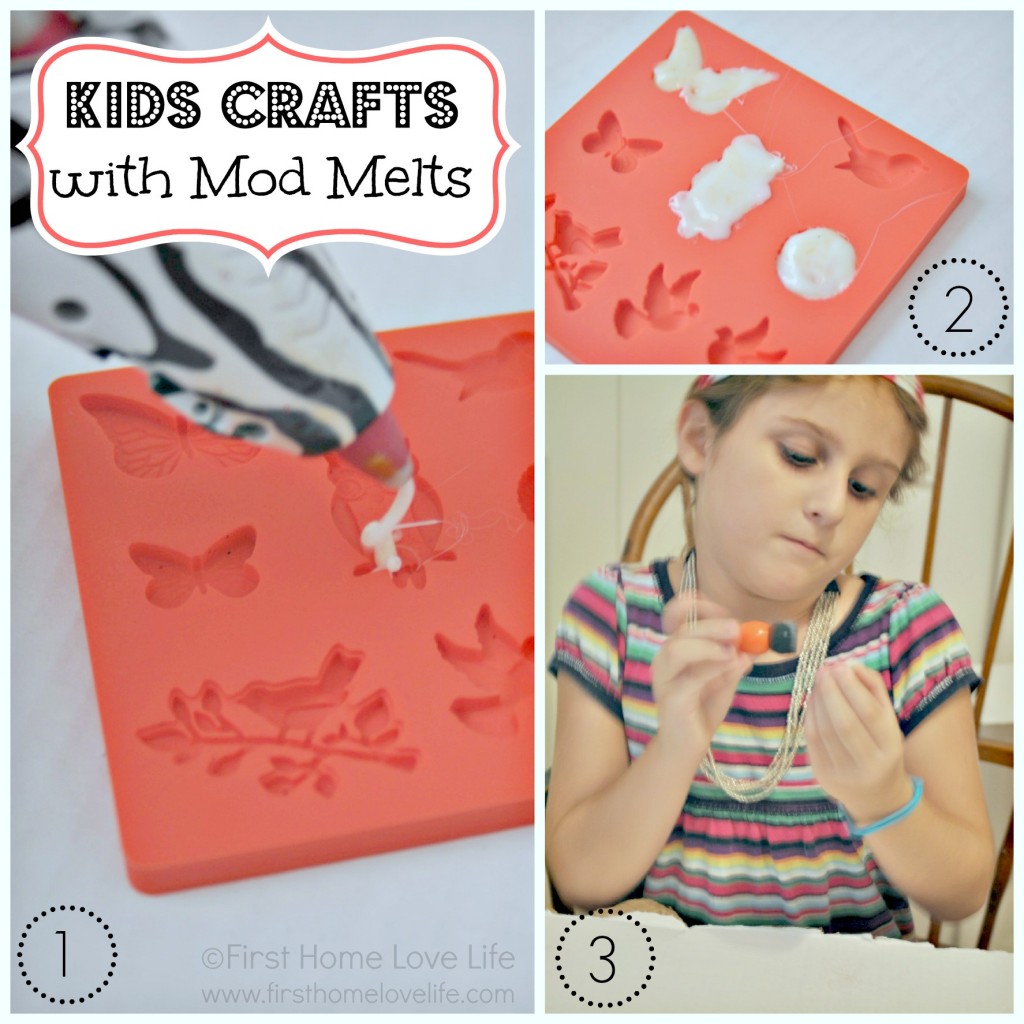 You simply insert a Mod Melt stick into your glue gun, let it heat up, and squirt it into the mold you're using. After waiting around 5-10 minutes the molded Mod Melt hardens completely and you can pop it out and decorate however you wish!
*Adult supervision is required since you are dealing with a hot glue gun*
I really wanted to do something beachy since it's summer, and I actually had a silicone mold used for shaping fondant, and gum paste for cupcakes sitting in my closet, so I decided to try using the Mod Melts in that, and wouldn't you know it worked beautifully!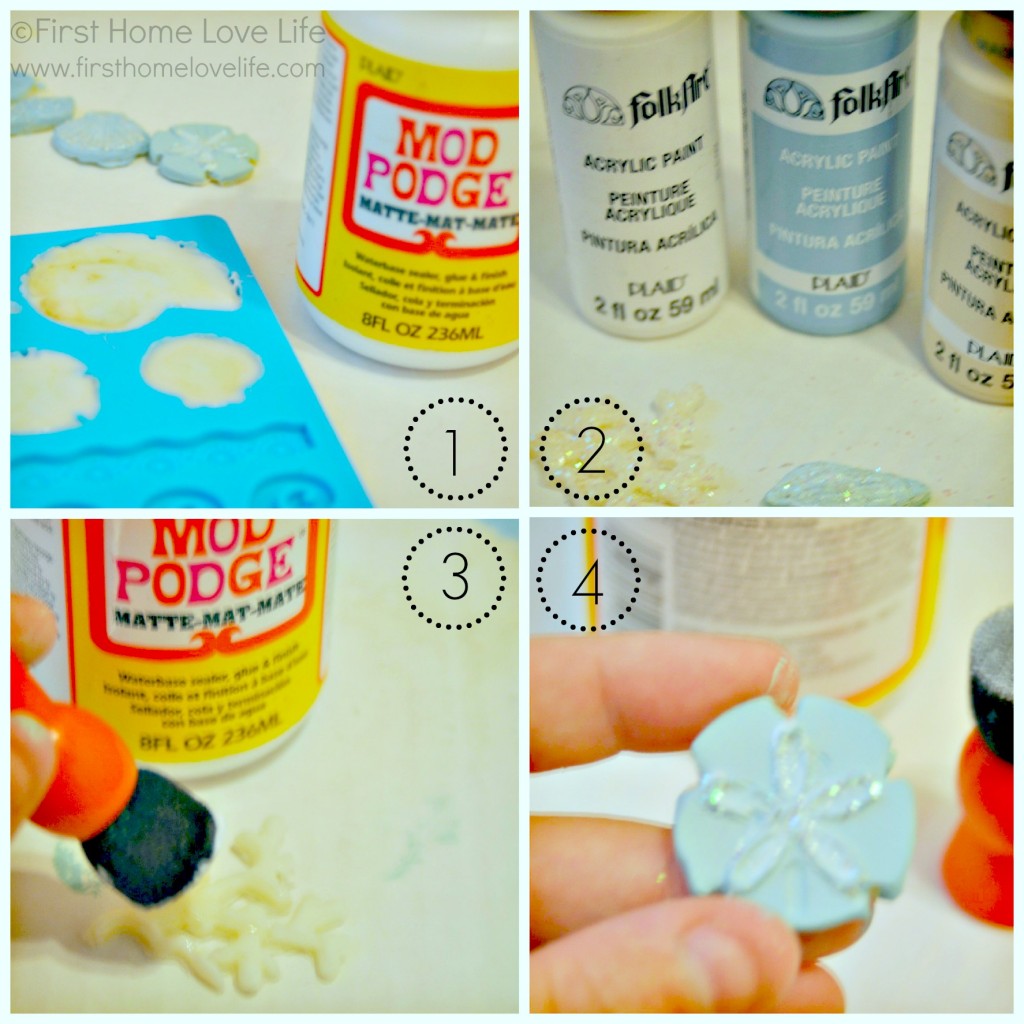 After waiting 5-10 minutes I easily popped the hardened Mod Melts out of the mold. I then painted them with acrylic paint and let them dry. Then dabbed Mod Podge all over them and sprinkled with glitter, and then added more Mod Podge to seal the glitter onto it.
SO MUCH FUN!
I had been wanting to make drink tags for a while so when kids came over they weren't drinking out of the same cups and passing germs to one another. I thought these would be perfect to turn into that!
So once I had embellished the seaside inspired Mod Melts to my liking I took a sharp pair of scissors and poked small holes into them and then used bakers twine to create the tags.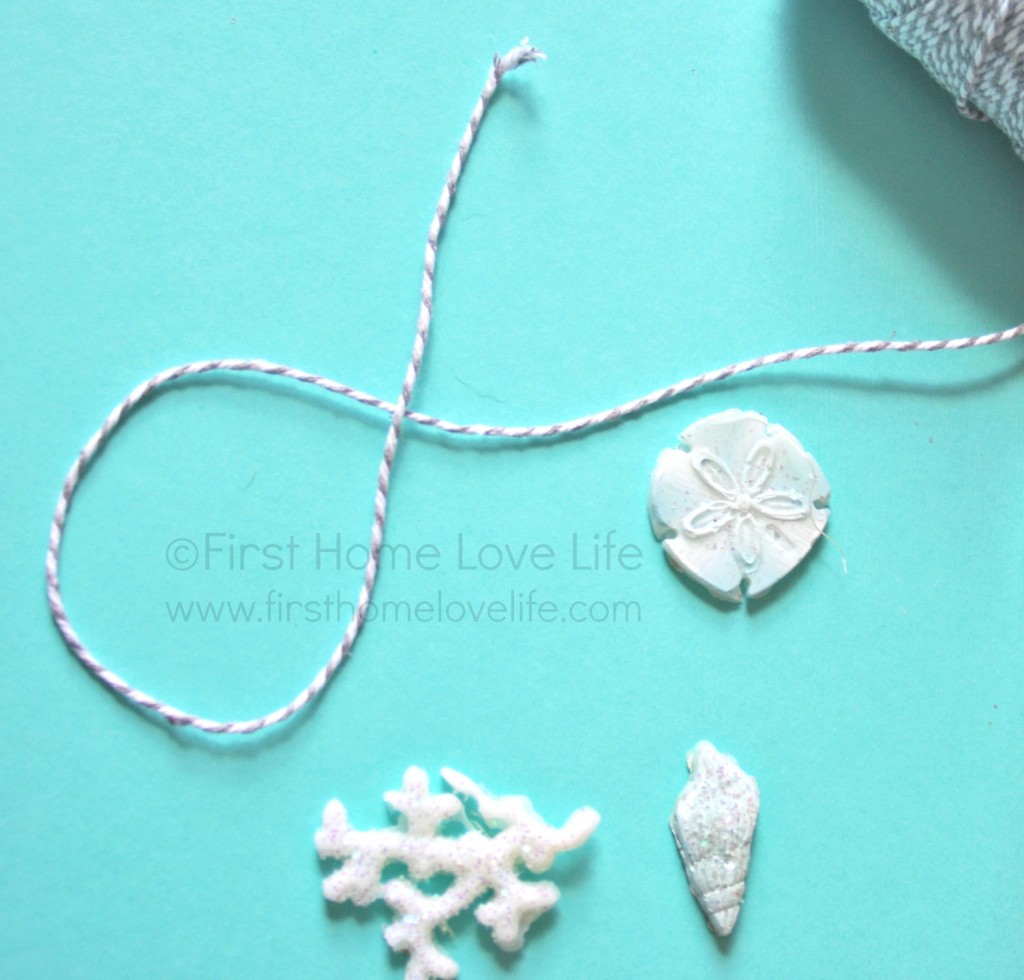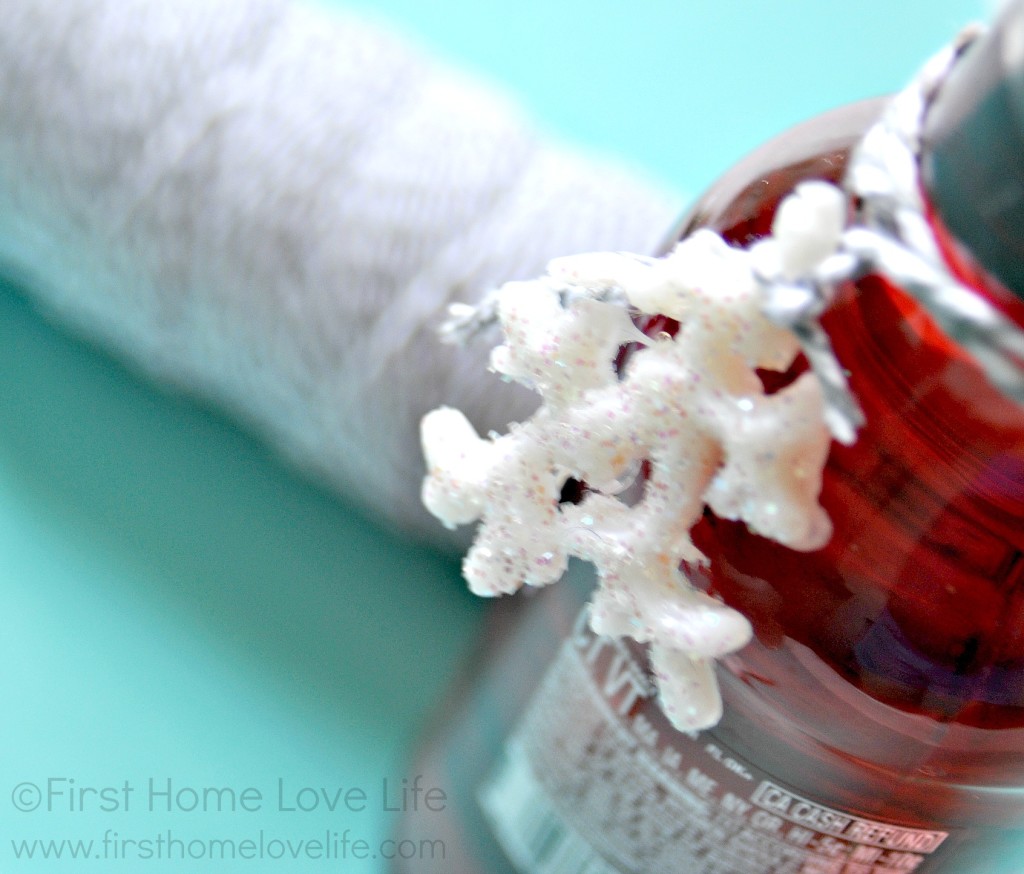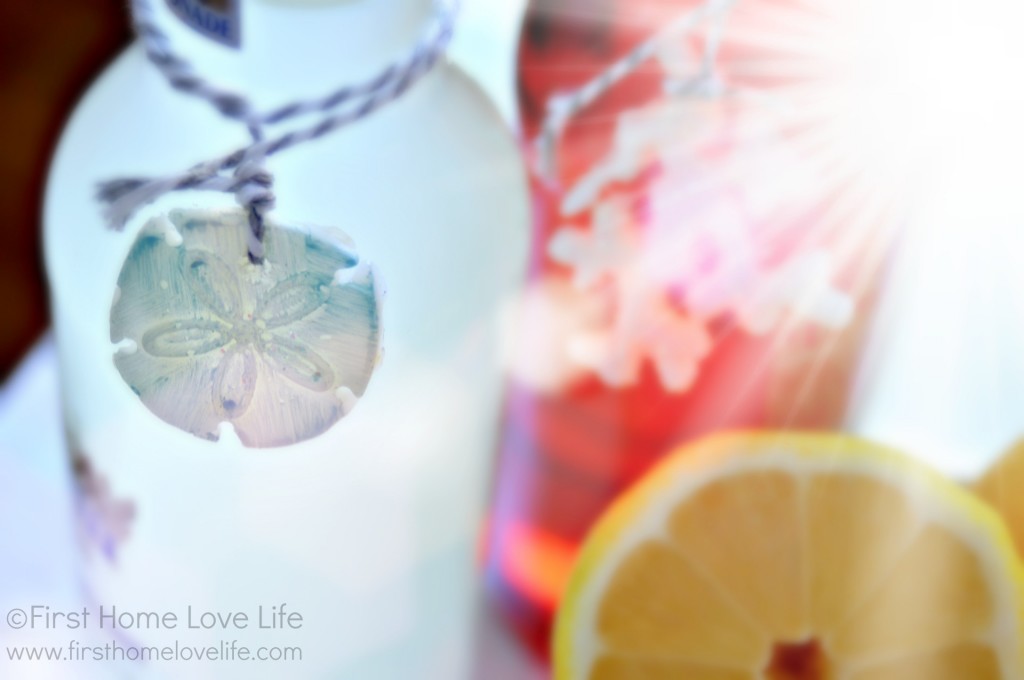 Don't they just make you want to hang out in a hammock on the beach all day? I know…
For more inspiration from Plaid Crafts, the creators of Mod Melts, Mod Molds, and Mod Podge, you can follow them on…
Facebook | Twitter | Pinterest | Blog
Have you been anticipating the release of Mod Melt products? Or is this your first time learning about them? What are you planning to create with yours?
I'd love to hear your comments below or here on Facebook page…
Talk to you soon!
XO
The post is sponsored by Plaid Crafts and The Blueprint Social. All opinions and project ideas are 100% my own.
For more information on First Home…Love Life's privacy and disclosure practices click here.
Comments
comments