Tis the season for entertaining and this is one of my go to party favorites! This garlic and herb cheese spread is so easy to make and is always one of the first things gone!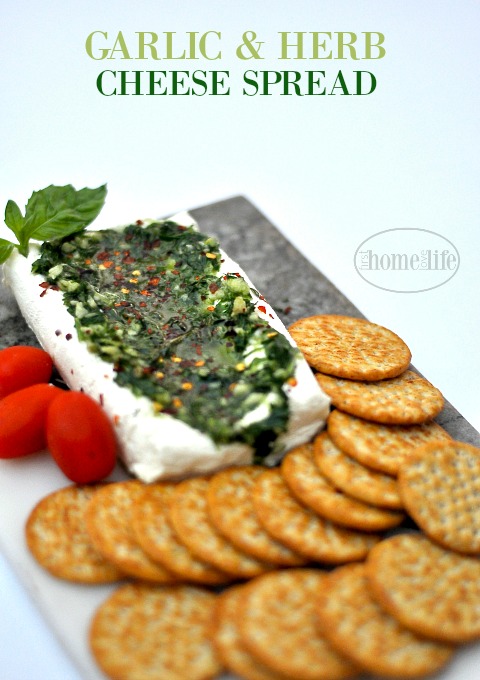 I love to entertain and always keep ingredients in my fridge that I can whip out if unexpected company comes over. One of those ingredients is cream cheese.
It's super easy to whip up any kind of flavor combo you can imagine and make your own customized cheese spread!
My favorite flavor combination is garlic and herb and whenever I make this for any occasion, it's always one of the first things gone.
First thing I do, is take an 8 oz. pack of cream cheese out and sit it on a platter to come to room temp. I then create a little well in the middle of it so my garlic and herb mixture will stay put.
Then I throw whatever herbs I have on hand into a blender along with some fresh garlic. Usually 2-3 good sized cloves will do.
Then blend it all together with a few tablespoons of olive oil.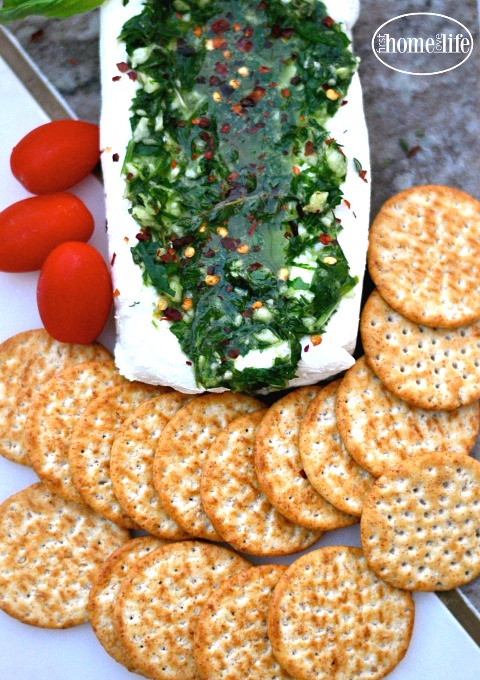 A little sprinkle of crushed red pepper flakes on top and it's ready to serve up with some veggies, cracker, chips, pretzels, bread…
It's so good and so easy!
I love easy to make appetizers, and the beautiful thing is you can definitely make this a day or two in advance and just leave it in the fridge until you're ready to serve.
Looking for more appetizers ideas? You might like these…
They pair great with this garlic and herb cheese spread too!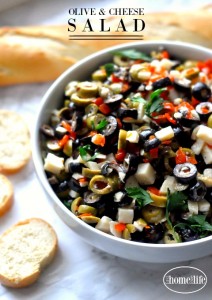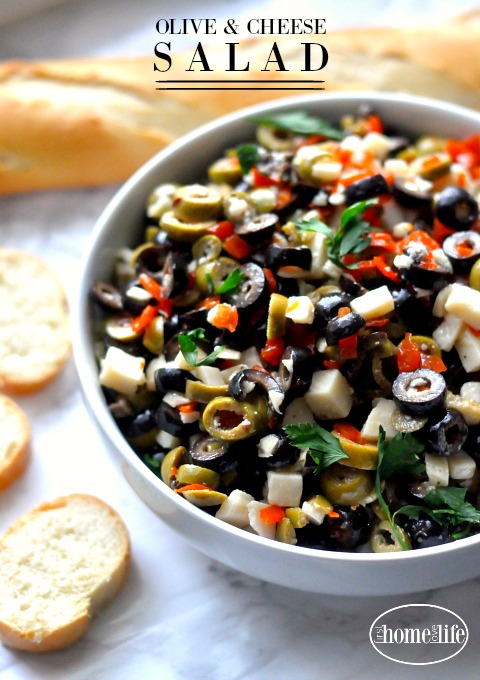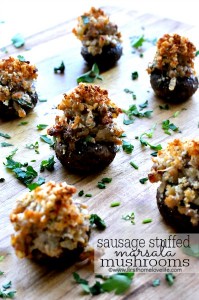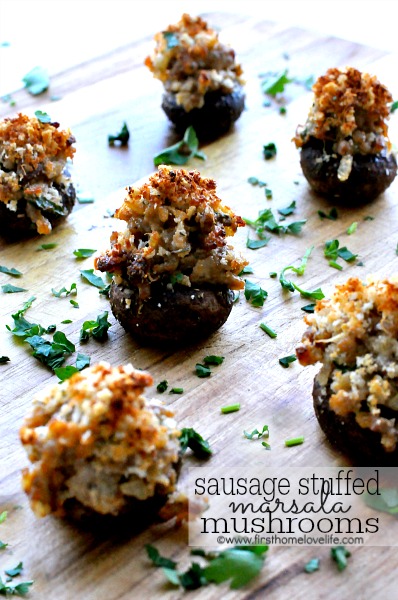 Sausage Stuffed Marsala Mushrooms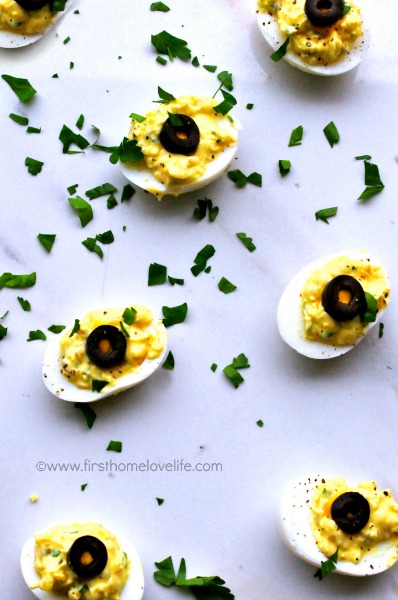 Talk to you soon friends, take care!
XO
Comments
comments