Need a quick last minute gift idea? Did you forget someone on your Christmas list? Grab a bottle of wine and get painting! These DIY painted wine bottles make great gifts!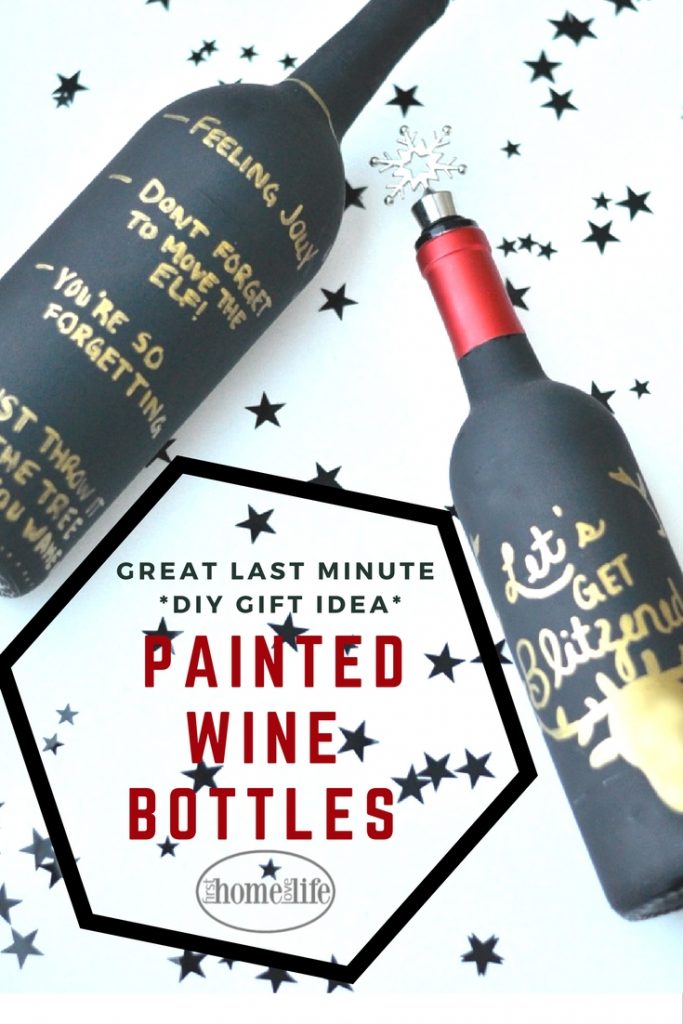 Sometimes we're caught off guard and need a quick gift that doesn't scream "I forgot about you, and here's a cheap bottle of red from the gas station!"
(Not that I would know anything about that…)
I'm just saying in general. 😉
What do you do when you need a quick gift that looks personalized and like you spent a lot of time and put thought into it?
I always have an arsenal of craft supplies for emergencies like this, but sometimes keeping it simple is just what you need to do!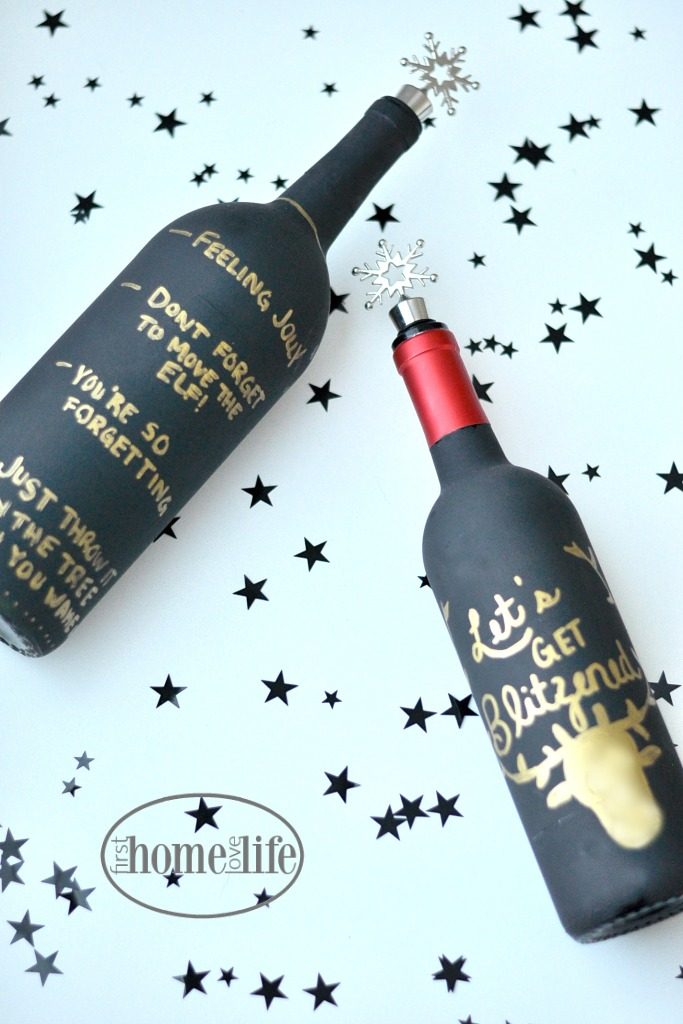 All you need for this is…
a bottle of wine
chalky finish paint
a gold permanent marker
Doesn't get easier than that!
Paint the bottle, and then draw until your heart's content…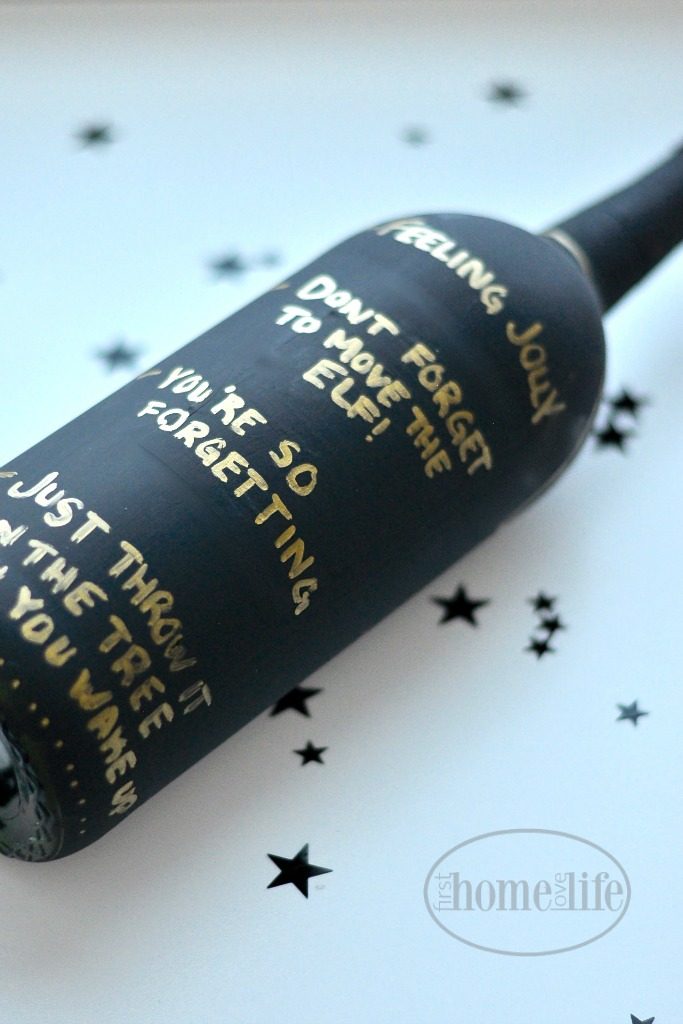 Side note: Is anyone else as excited as I am about putting that Elf on the Shelf away in a couple of days? 😀
Every year I say I'm done with that thing and then I remember that she's going to stop believing at some point and I need to suck it up and keep going, but I'm so over it…
…and at this point. The elf hasn't moved in a few days from where it's been. I just keep saying he must really be tired… 😉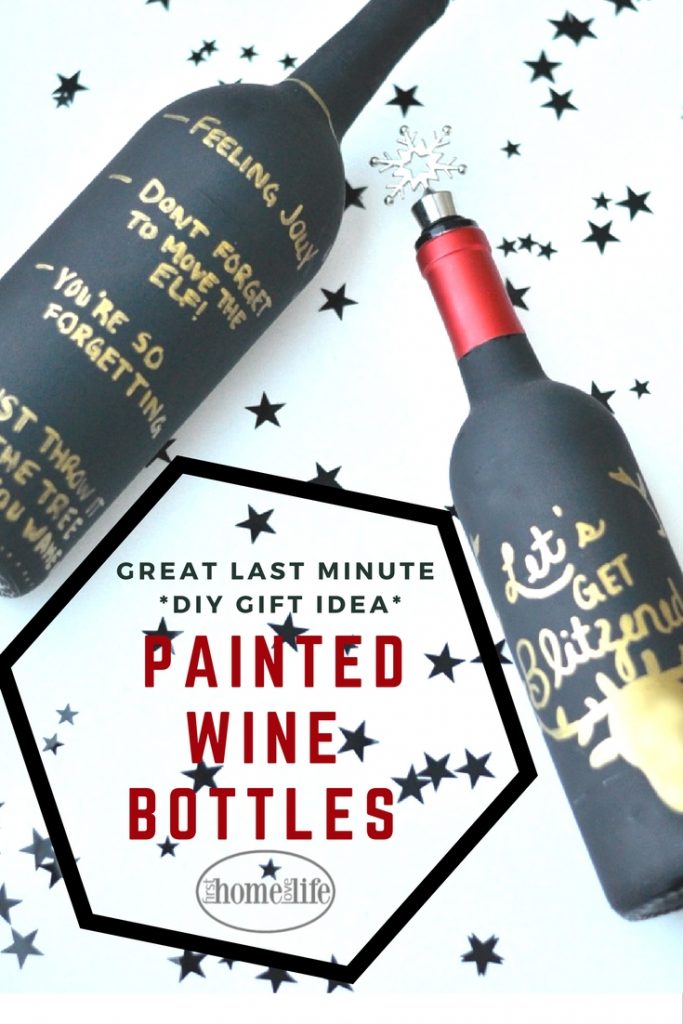 So there you have it. A super easy last minute DIY gift idea for the holidays…
…and if you happen to be the recipient of one of my wine bottles…
Yours didn't come from the gas station…maybe…
😉
Talk to you soon, friends! Happy holidays!
Take care!
XO
Comments
comments