Do you have 20 minutes? Do you have one medium-large skillet or sauté pan? Then guess what? You have everything you need to make this savory steak with gorgonzola butter and mushrooms!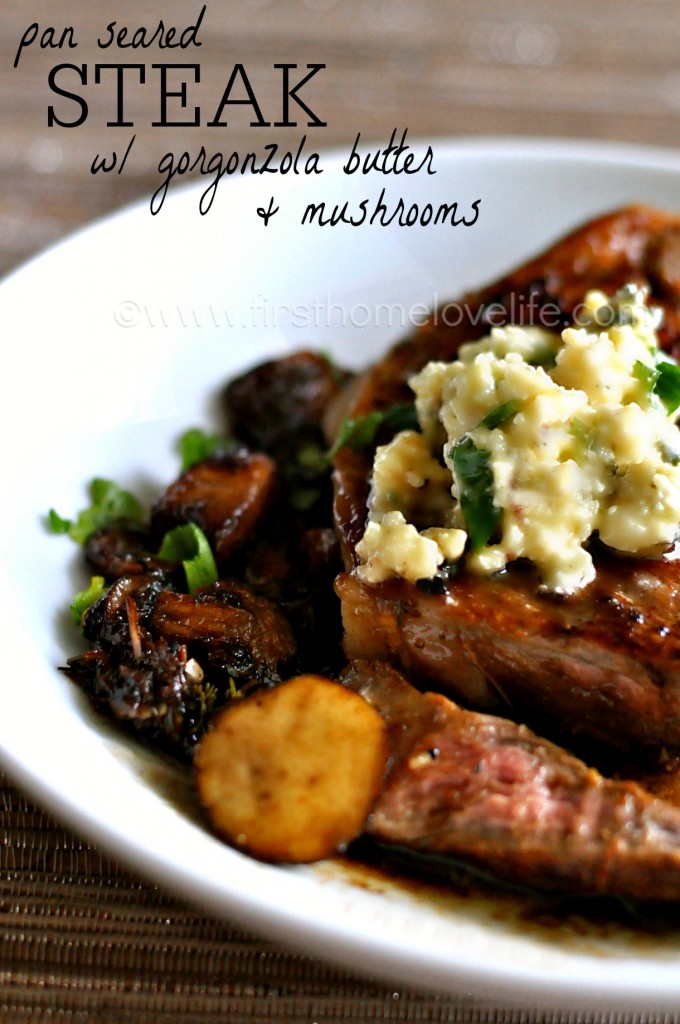 I know it seems fancy, but I promise you it couldn't be easier! This could also easily be a weeknight meal, and will make your family sing praises to you because they think it took forever to do…Don't worry, your super power secret is safe with me! 😉
Here's what you'll need…(serves 4)
4 grilling type steaks (I'm using NY strips here-they were on sale)
9 cloves of garlic
1 box sliced baby portobella mushrooms
1/2 diced red onion
1/4 cup crumbled Gorgonzola cheese
5 tablespoons unsalted *softened* butter
2 tablespoons soy sauce
2 tablespoons Worcestershire sauce
1/4 cup beef broth
1 teaspoon fresh thyme
1 tablespoon fresh parsley
olive oil
2 teaspoons steak seasoning (I use my own blend)
salt and pepper
Take out your steaks and put them into a  large Ziploc bag (or bowl). Chop 3 cloves of garlic and toss them in, also add 1 teaspoon of the steak seasoning, soy sauce, Worcestershire, a pinch of salt and pepper–then zip up the bag and mix everything around to make the steaks get happy in there. Leave them on the counter for about 10 minutes.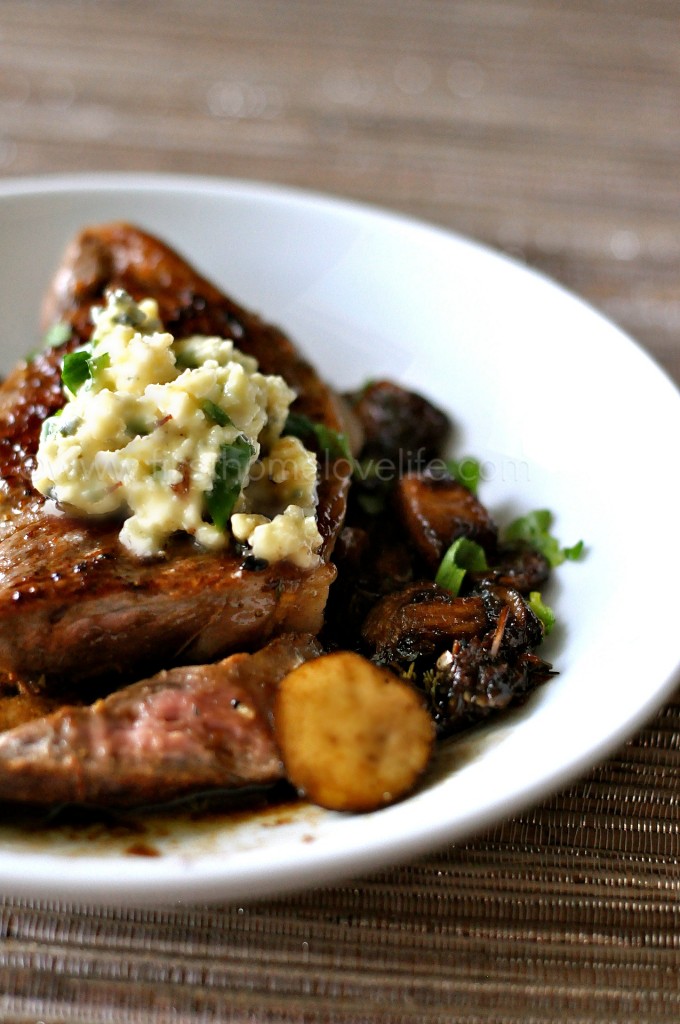 While the steaks are marinating–get out a small bowl and add 4 tablespoons of your softened butter and gorgonzola to it, finely chop up 2 garlic cloves and parsley, mix it together and set aside.
Heat up your pan on medium-high, and drizzle with a bit of olive oil, take your steaks out of the marinade and sear on each side ( about 5 minutes on each side for medium-rare/6-7 minutes medium-med well) Set them on a plate to rest while you cook your mushrooms.
Turn the heat down to medium-low- add 1 tablespoon butter, and beef broth to deglaze the pan, add red onions and mushrooms, 1 teaspoon of steak seasoning, thyme and 4 cloves chopped garlic. Cook for about 2-3 minutes.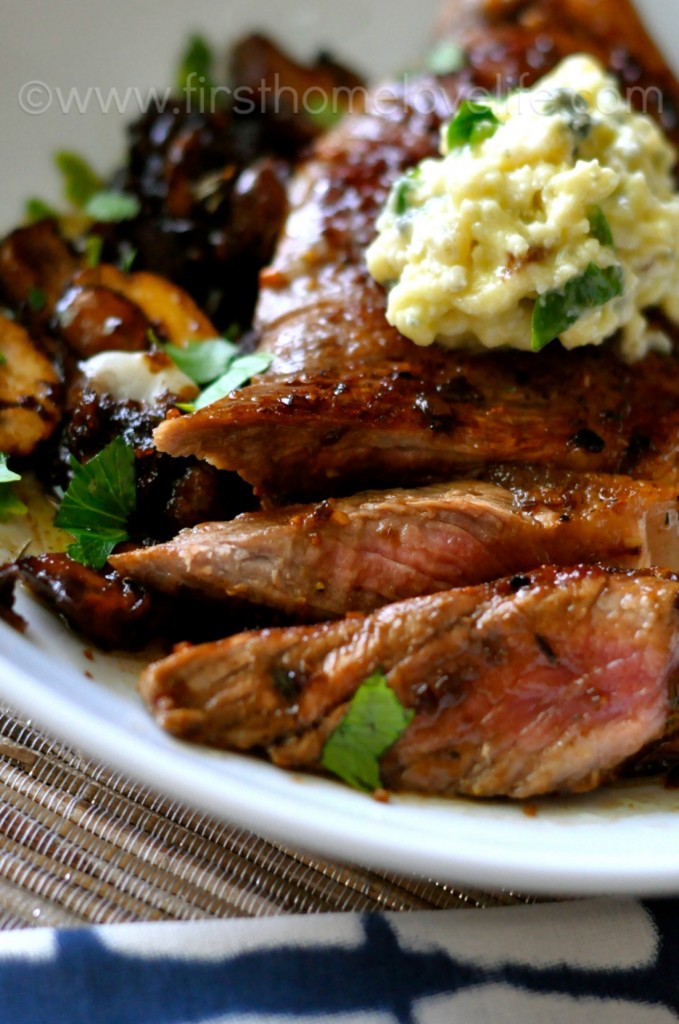 Hello luvvvvvva!
Serve these steaks on a bed of those scrumptious mushrooms and topped with a scoop of that Gorgonzola butter. The heat from the steak will melt it down and make it all buttery delicious…oh my drooling…
I love a great steak dinner, pair this with a wedge or steakhouse style salad and you'll be golden!
20 minutes + 1 pan is all you need for this crazy delicious meal! I hope you love it 🙂
Talk to you soon friends, take care!
XO
Comments
comments