I swear this year is just flying by. I feel like I haven't had time to breathe let alone decorate for the Fourth. So yesterday I scurried off to a place that I loathe usually avoid at all costs. I was desperate to find something  patriotic, but as expected they were wiped out except for a few red, white and blue Mardi Gras beads, and some tacky glitter garland.
Not ready to throw in the towel, I drove home and shopped my garage to see what I could come up with. (FREE!)
Here's what I made…
Supplies:
Red Spray Paint
Turquoise Spray Paint
Star Stencil
Burlap Fabric
Frame with Glass
Dry Erase Marker
The first thing I did was slide paper between the glass and frame and painted the frame turquoise.
While that was drying, I cut my burlap fabric to size. Then using my stencil I sprayed stars all over the fabric.
Finally when everything was dry, I secured the burlap to the cardboard in the back of the frame.
Flipped it over and used a dry erase marker to write directly onto the glass.
I opted to write out the 'Star Spangled Banner' but I bet it would look super cute as a menu or welcome sign too.
Thanks for for stopping by and taking a look!
Oh…
While you're here, you should take a look at my
GIVEAWAY
going on too. All you have to do to enter is leave me a lovely comment.
Linking up at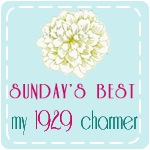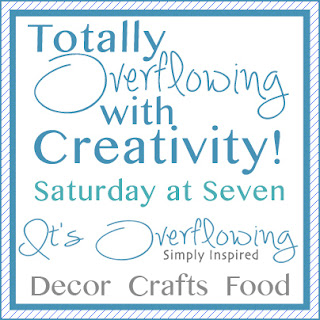 Talk to you soon,
Comments
comments