This post brought to you by Breyers Gelato Indulgences. All opinions are 100% mine.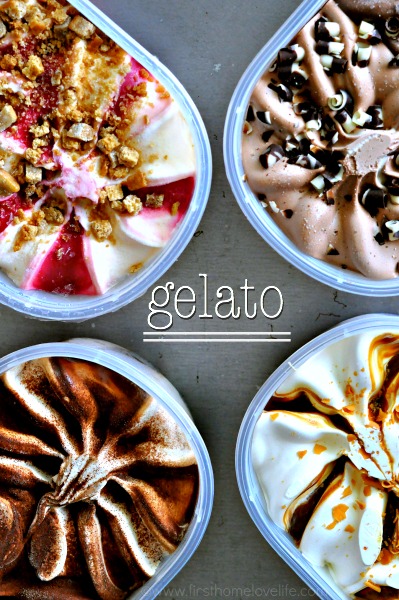 Summer is in full swing and it's shaping up to be a fun filled one! I've been in party prep mode for our Fourth of July party, which I can NOT wait for, and my daughter started camp which she loves and it gives me time to relax and get things done during the day without hearing "mom, I'm SO bored" 173,82o,479,823,789,235….times a day. 🙂
Since she started camp, it's also given my husband and I some much needed alone time. Date nights/days are very few and far between around here so it's so nice to take full advantage of the slower pace of summer while we can. One of our favorite 'day date' things has been to take the dogs for a long walk and just talk, then jump into the pool after to cool off…and sometimes indulge in a little treat 😉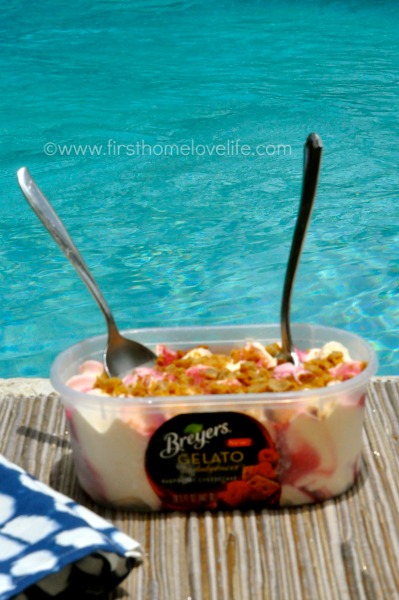 I've fallen in love with these Breyers® Gelato Indulgences™  and that's huge coming from someone who doesn't really have a sweet tooth. They are creamy, smooth, sweet, and so decadent. The perfect pool side/date night summer treat! My daughter insisted we add "eat ice cream" to our summertime bucket list this year…Well we have been 😉 (shhh…don't tell her!)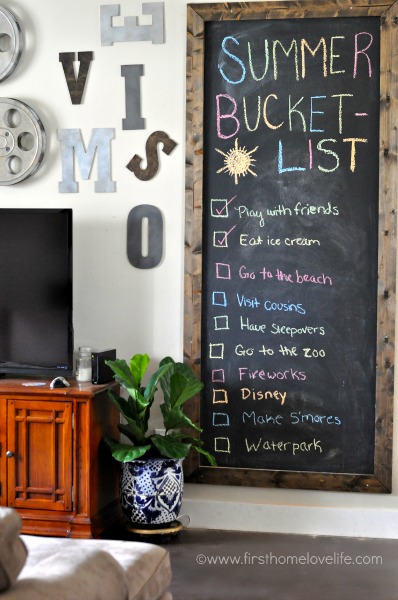 Breyers® is expanding its portfolio with the introduction of new Breyers Gelato Indulgences. Each of the four delicious varieties features a trio of textures – creamy gelato, luscious sauce and gourmet toppings – for the ultimate indulgence.
-Breyers Gelato Indulgences Vanilla Caramel is a creamy vanilla gelato topped with a sweet and smooth caramel sauce then sprinkled with little caramel shaved curls. So good!
-Breyers Gelato Indulgences Raspberry Cheesecake (my personla fav!) is a silky cheesecake gelato topped with a fruity raspberry sauce and sprinkled with graham crumbles. If you like cheescake from a certain 'factory' you will go CRAZY for this one–taste just like the raspberry cheescake from there 🙂
-Breyers Gelato Indulgences Tiramisu is a mascarpone gelato topped with espresso sauce, and ladyfinger cookie pieces then sprinkled with cocoa powder. Tiramisu in ice cream form! Mind blowing!
-Breyers Gelato Indulgences Triple Chocolate is a creamy mix of milk and dark chocolate gelatos topped with white chocolate sauce and shaved chocolate curls…it's the stuff dreams are made of!
While each one was scrumptious in its own way I had a clear favorite…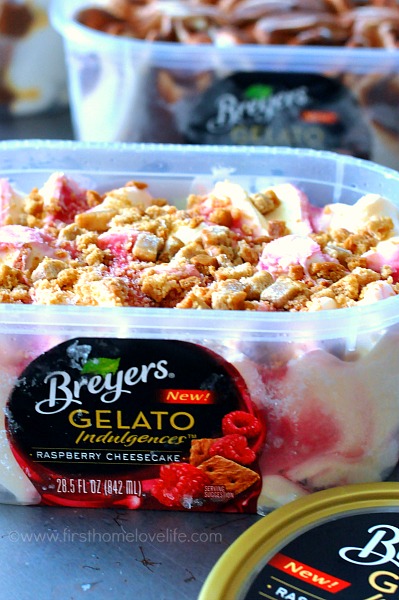 Breyers® Gelato Indulgences™ is now available at grocery stores nationwide in a 28.5oz clear tub, showcasing the gelato with its luscious sauce and gourmet toppings, for a suggested retail price of $4.49-$5.99. They're so good guys! Definitely go grab one or all! 😉
How would you incorporate a little sweet Breyers Indulgences into your night or day date?
Talk to you soon friends, take care!
XO
Comments
comments