For those of you that have been with me from the very beginning of this little ol' blog, you will remember that one of the very first things that hubs and I completed was our
front door makeover
.
Here's the BEFORE WE MOVED IN LOOK….
Here's what it looked like after we painted the door, added a new fixture, and potted plants.
It looked fine…great in fact. Well except for one little problem…
Cracked, old, dirty, and very boring concrete.
So I went on my merry way to Home Depot for some inspiration, and there in the spray paint aisle is where the angels sang, the sky opened and I was shown the light…
Okay not really, but I did do a happy dance down aisle two rattling my paint cans like maracas. True story.
What is that purple thing you ask? That my friends is a concrete stepping stone mold. Something I happened to pick up at a yard sale a few months ago for an entirely different project in mind, but when flipped upside down it just so happens to make a perfect stencil!
Supplies:
2 cans of each color-Rustoleum Hammered Finish Spray Paint (copper,brown,and charcoal)
Scrub Brush
Stepping Stone Mold
Concrete Sealer
I started off by giving my concrete a good wash with the hose and bleach. Let it dry overnight, and then began to stencil away.
I kept rotating my mold to give the 'stones' a natural pattern, and I just painted them randomly. I didn't think about a pattern or anything. I actually didn't think too much about this project at all. That's why it has such a real look to it I think.
Every once in a while I would mix the colors, and then take my brush and scrub them together. Again, trying to make it random, as in nature, no two stones are alike.
When I was finished it looked like this…
I waited around 12 hours and then painted over it with a clear drying concrete sealer.
Cost of spray paint- under $40
Cost of concrete mold at yard sale-$20
Cost of concrete sealer-$0  (already had it)
Seeing your neighbor from across the streets jaw hit the floor when he comes over to see what you've been doing the past couple of days- Priceless
It never stops amazing me what a little paint can do for a space.
Thanks for stopping by!
PSSST- Don't forget to enter my GIVEAWAY while you're here!
Linking up with these fabulous people: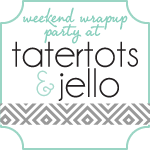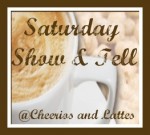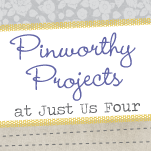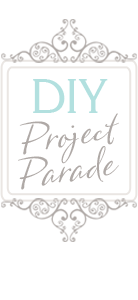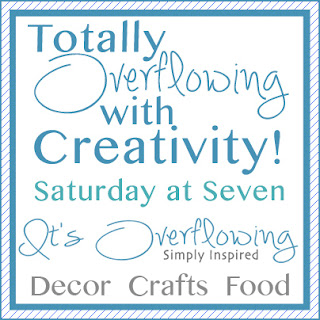 Comments
comments