Looking for something fun to do with the kids Wednesday? Here's an easy, fun, and really cheap Fourth of July craft to do with children of any age. My daughter is 4 1/2 and absolutely loved doing this project!
Supplies-
toilet paper rolls
paint
scissors
tape
straws
party hats
ribbon
The first thing we did was cut the tops of the party hats off and tape them to our toilet paper rolls.
Then I left her go to town painting these things. (Okay, I helped a little, but for the most part it was her masterpiece) When they were dry they looked like this…
We then taped our ribbon to the straws and taped the straws to the inside of our little 'rocket'.
Then, Voila!
Fun, cheap, cute and the perfect decoration for our Fourth of July tablescape.
Linking up with…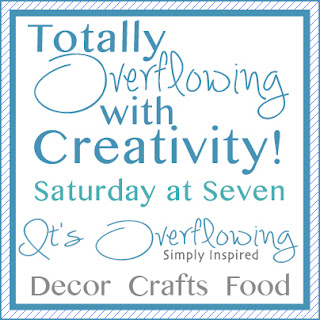 Comments
comments