This post is brought to you by Foodie.com. All opinions are 100% mine.
Check out 15 Scrumptious Soups & Chowders

by Christine at Foodie.com
15 scrumptious soups and chowders you need to make right now, seriously…drop everything and go! 😉
It's no secret by now that you know I'm a HUGE lover of soups. I'm always on the lookout for a great recipe to try or new flavor combination inspiration. Soups, stews, chowders…I love these easy one pot meals that can be thrown together on a whim!
Have a bunch of produce that's starting to turn? Throw it in a pot and add some water, spices, and stock…Maybe even some noodles and voila…Instant dinner for a few nights in a row. The possibilities are really endless for what you can make, and this time of year is the absolute perfect time to experiment with recipes that you've been meaning to try!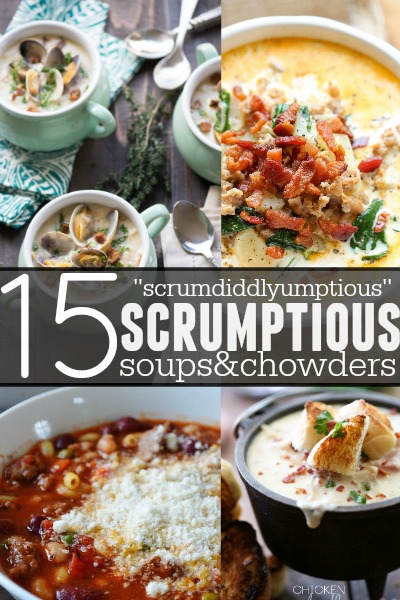 I've been adding soups and chowders that have been on my radar to my Foodie board and can't wait for sweater weather to stick around so I can have a full day soup-fest in my kitchen! I always try to make super big batches and share with the neighbors as well, and hope you'll consider doing that too. 🙂 Tis (almost) the season, ya know?! 😉
I hope you enjoy this roundup of AMAZING soup and chowder recipes!
Talk to you soon friends, take care!
XO
Comments
comments