Like mushrooms? I LOVE THEM– Especially during the spring and fall when the assortment is greater in the supermarket. We grill a lot this time of year, and mushrooms are always part of the menu, so chances are I'll have some leftover for another meal. That's where this soup comes into play! I throw the grilled mushrooms into the crockpot and add a bunch of good stuff, then a few hours later I have a creamy, decadent soup waiting for me for dinner! I love those kind of meals, don't you?!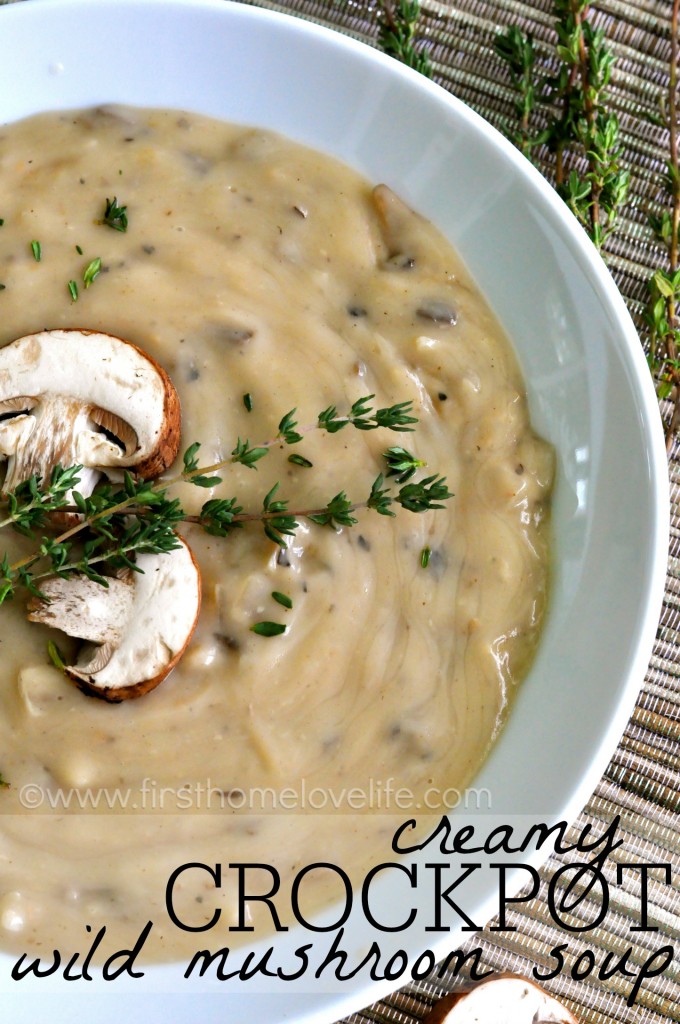 This makes about 10 servings of soup. Sometimes I'll add wild rice into it, and sometimes chicken and rice for an even heartier meal. Here's how to make this creamy crockpot wild mushroom soup…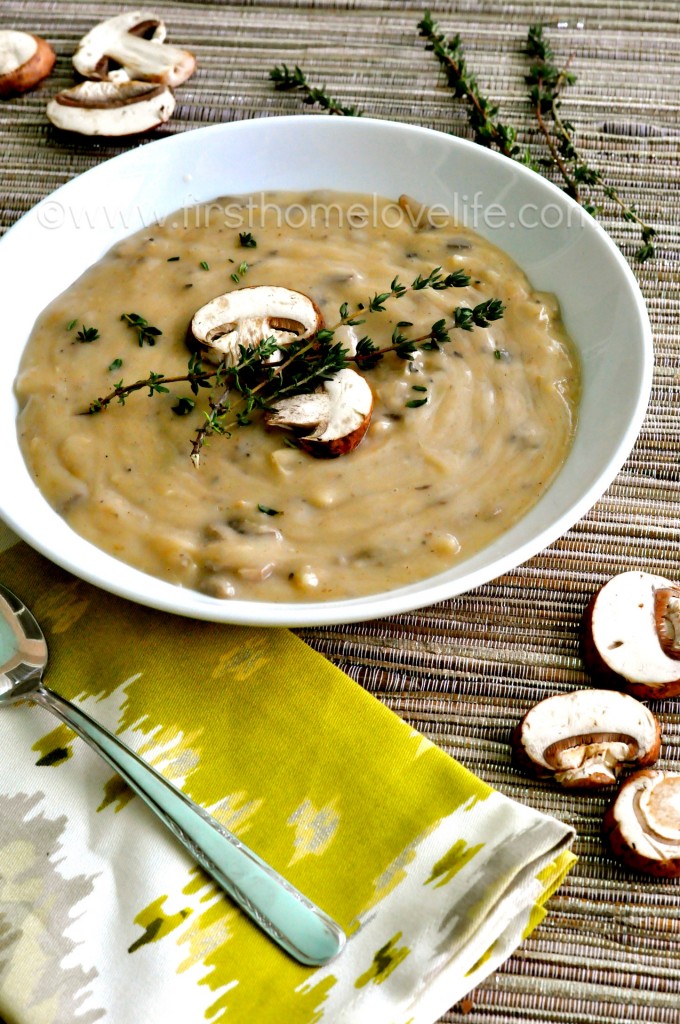 What you'll need…
2 lbs of assorted chopped mushrooms (I used button, oyster, portobello, baby bella, porcini, and shiitake)
2 carrots finely chopped
1 celery stick finely chopped
1 medium yellow onion finely chopped
2 shallots finely chopped
4 garlic cloves finely chopped
6 cups chicken broth
1 tablespoon fresh thyme
1 teaspoon of my chicken seasoning blend
½ cup butter
¾ cup flour
2 cups whole milk
a few tablespoons white wine or beer (optional)
up to 2 cups additional milk or water
salt and pepper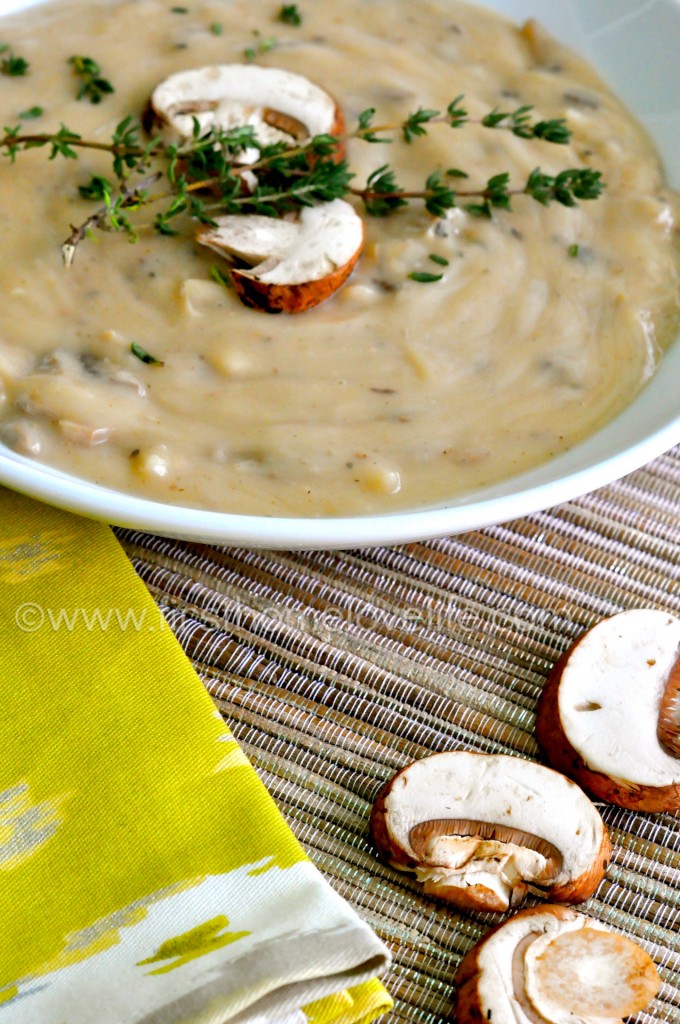 Here's how to make it…
If you are not using leftover already cooked mushrooms, you'll need to sauté them on the stove for about 5 minutes with a little olive oil, the thyme, and chicken seasoning. This will just help to bring out the earthiness of the mushrooms. Once they're cooked slightly add them into the crockpot.
Finely dice up all of the carrots, celery, onions, shallots, and garlic…add those into the crockpot, pour in the chicken broth and wine and cover to cook for 6 hours on medium.
Right before serving–on the stove, melt the butter in a medium size pot and add your flour and stir together to make a roux (It should be like a thick paste)
Get a whisk, and slowly pour in 2 cups of milk, getting out any lumps as you see them. Let it slowly bubble on the stovetop–if it's too thick add some more milk or water until the consistency is creamy and smooth.
Pour mixture into crockpot and stir together–taste to see if it needs more salt and pepper
Serve hot with crusty sourdough bread for dipping…to.die.for.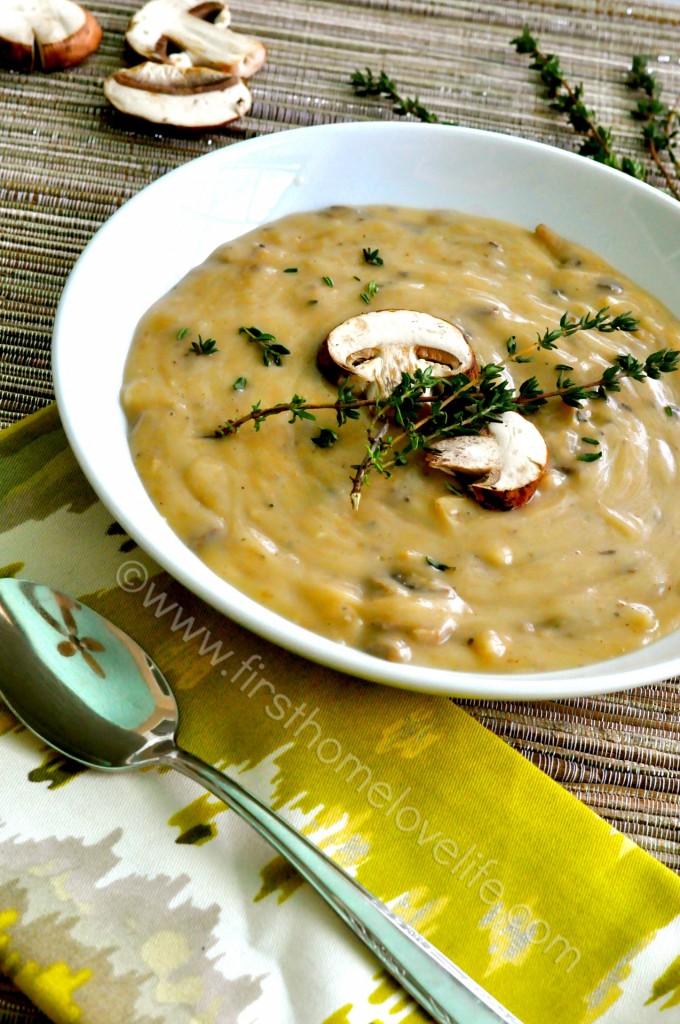 There's nothing better than a bowl of this soup on a stormy spring night. It's earthy and meaty from those mushrooms yet kind of light at the same time. I love serving it up with a side of toasty sourdough bread and a spring salad with a lemon vinaigrette. I could eat like that every night!
I hope you enjoy this soup as much as I do! If you make it, I'd love to know how it turns out 🙂
Talk to you soon friends, take care!
XO
Comments
comments