You guys. I have to come clean. I have to tell you about my new addiction, because it's just too good not to share. Consider this your hefty dose of peer pressure…you have to try this stuff, it's amazing! Liquid. Gold. Gilding.
Seriously…I've been walking all over my house just looking for its next victim. I want to paint everything gold! It's sickening.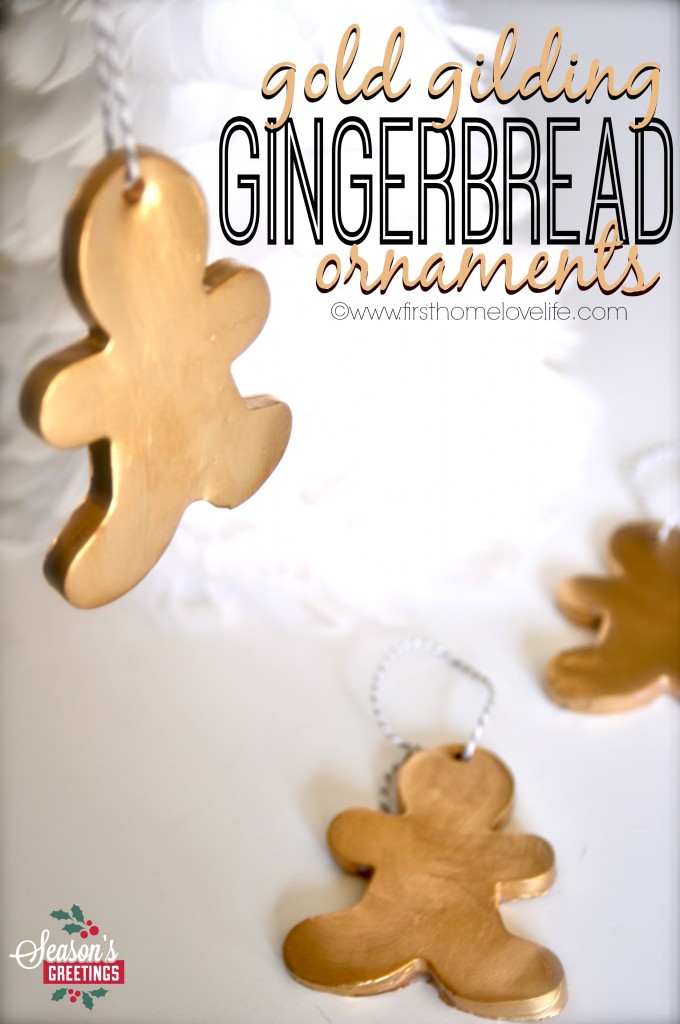 WARNING- BAD QUALITY NIGHT TIME PICTURES AHEAD…
Since I seem to get the crafting bug late at night, the tutorial pictures are dark, sorry!

Assuming you already have gingerbread man cookie cutters and wax paper the only other things you will need for this quick craft is liquid gold gilding, and clay. I bought both of mine on Amazon which I will put my affiliate link below if you want to grab your own. If you do purchase it through my affiliate link, it just means I'll make a few cents to put towards future craft products on Amazon so I can develop new habits to share with you :} My husband thanks you ahead of time for that! 😉
Now the gilding does require a sealer. I just used what I had on hand. This just ensures the gold won't tarnish over time.
Okay…tutorial…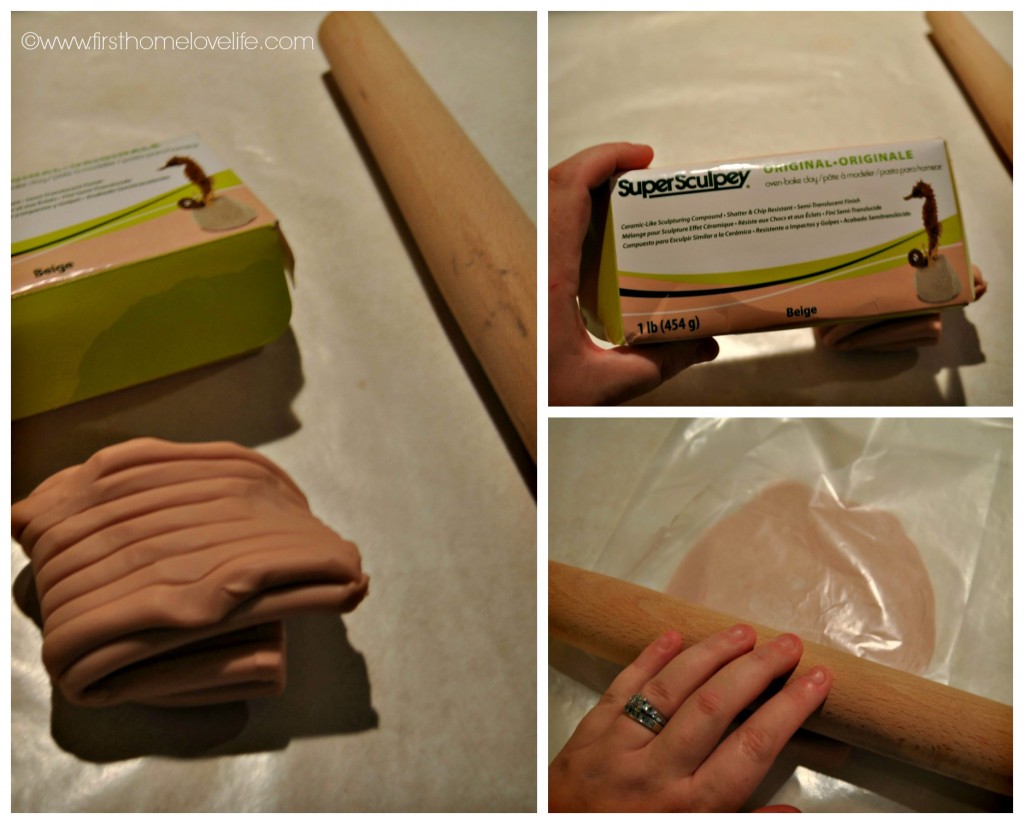 I took some of my molding clay and placed it in between two sheets of wax paper and began to roll it out with my rolling pin. Just like your making real gingerbread cookies 🙂
Once the clay was evenly spread out to about 1/4 inch thick, I removed the wax paper and cut out my little men with my cookie cutter.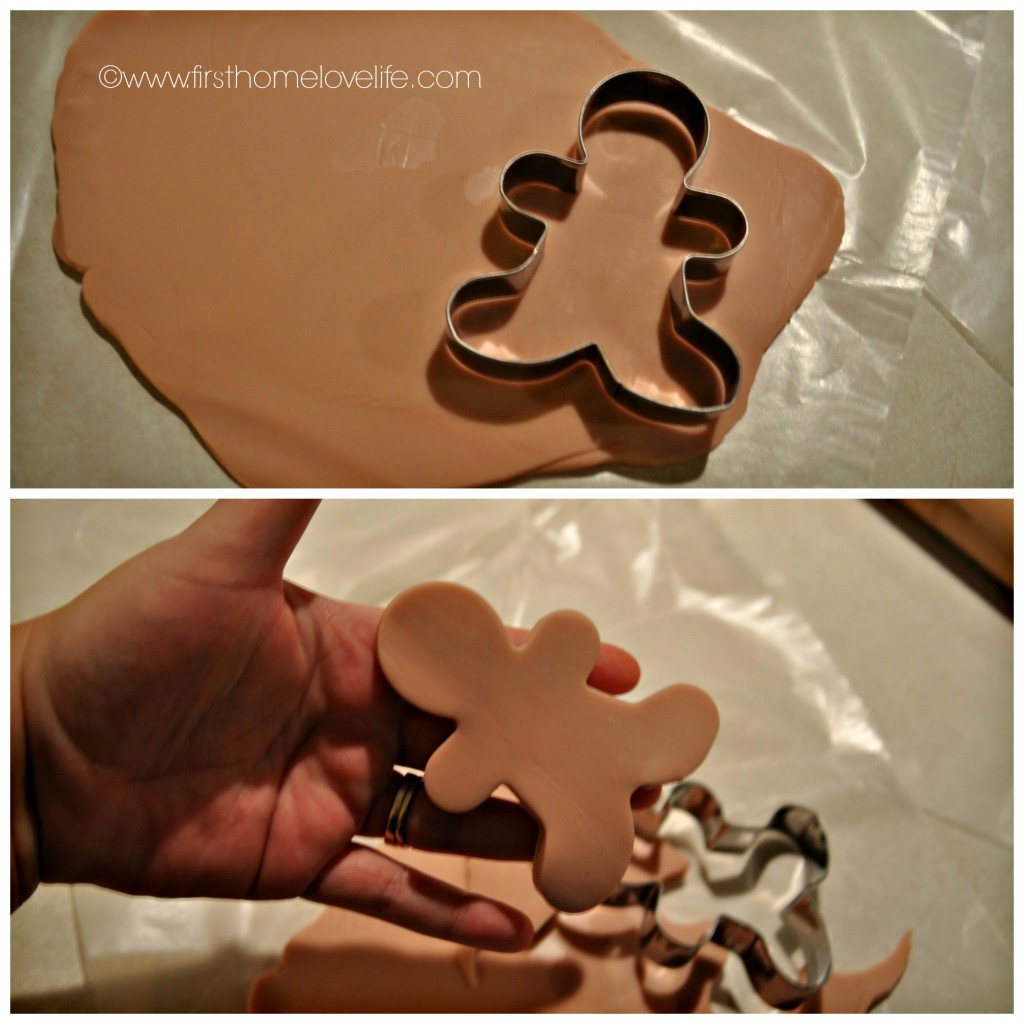 Then popped them on my old baking sheet that I lined with more wax paper.
*A little tip: I don't use this baking sheet for food anymore, but its great to keep an old one around for messy craft projects, or in this case clay that needs to be baked.
Then I took a pen and made holes on the tops of their heads so I could add string later on.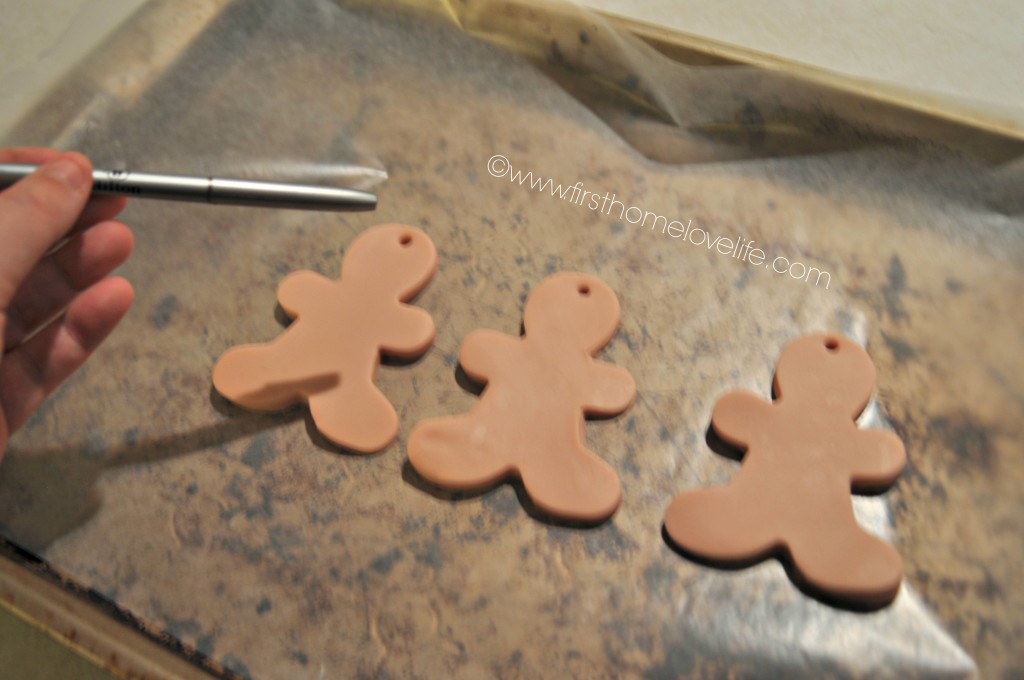 And then popped them in my oven set to 275 for 17 minutes. When they were done, I let them sit on the baking sheet to completely cool and then started my gilding.
I did 3 coats on each side using a soft bristle brush, making sure they were completely dry between coats.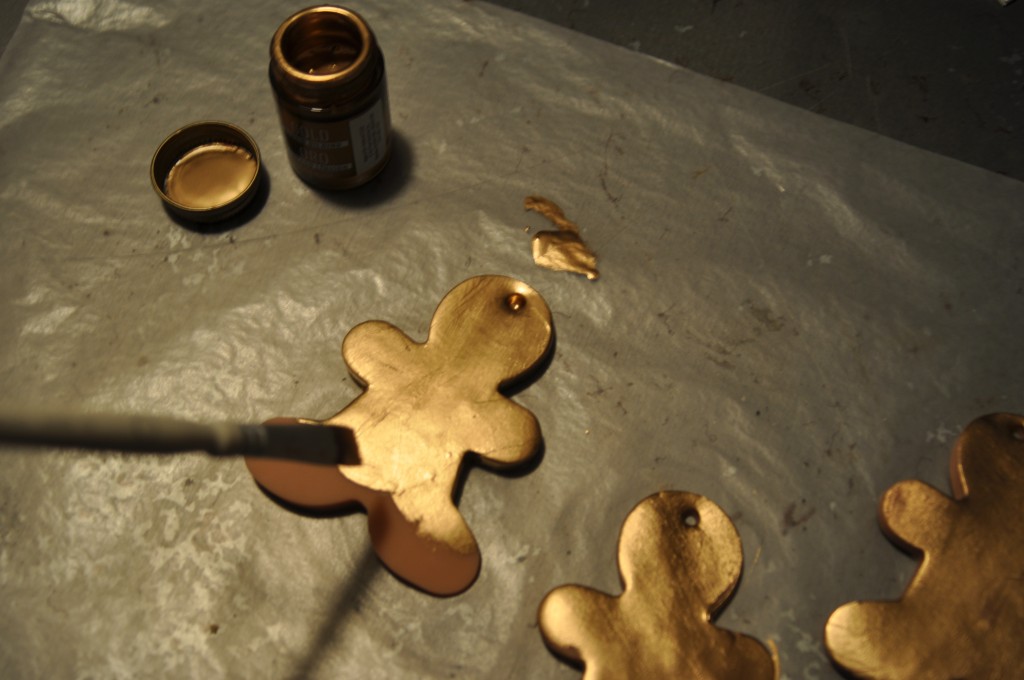 When they were completely done I sealed them and then tied some twine to turn them into ornaments, but they could totally double as personalized gift tags too!
Oooooh so pretty 🙂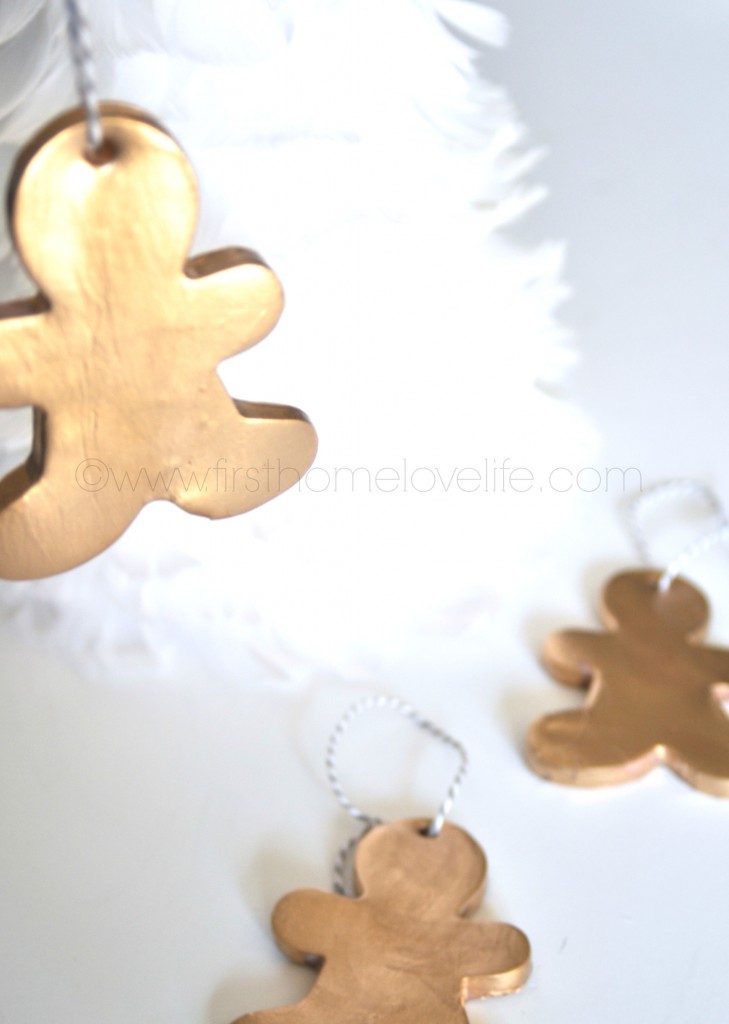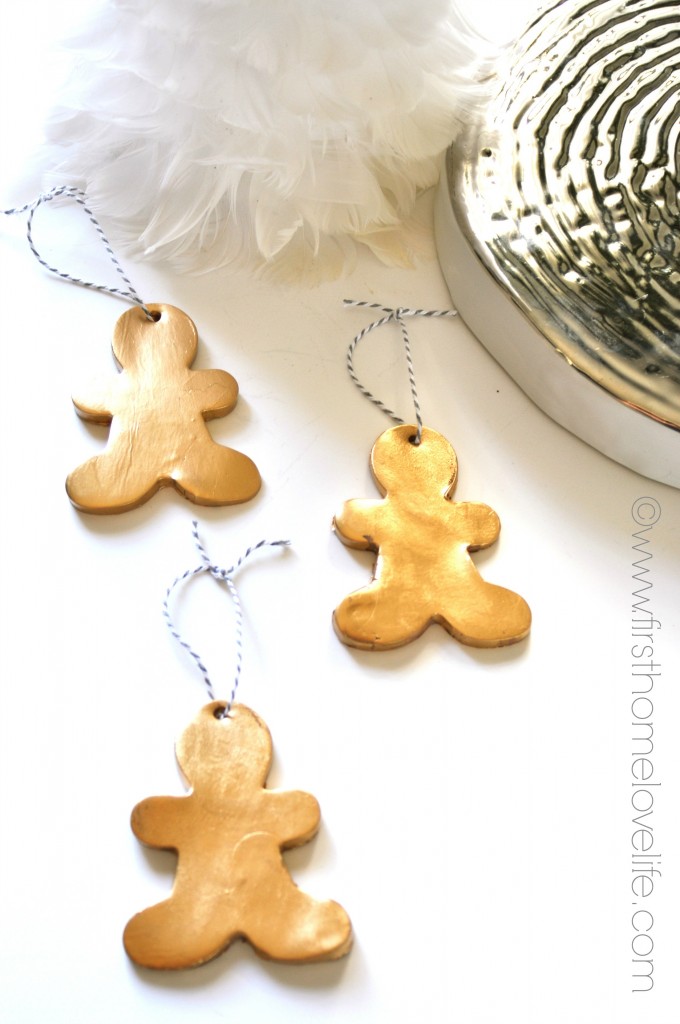 I just LOVE the way they turned out, and I can't wait to give them to my daughter's teachers as part of their gifts.
Simple…that's what I'm all about when it comes to crafting if you haven't figured that out yet 😉 For more fun holiday ideas, and SO MUCH MORE TO COME…check out my Christmas page under the holiday tab above.
Also, I'd love for you to stick about so like my Facebook page while your here. I love making new friends 🙂
Talk to you soon guys, take care!
XO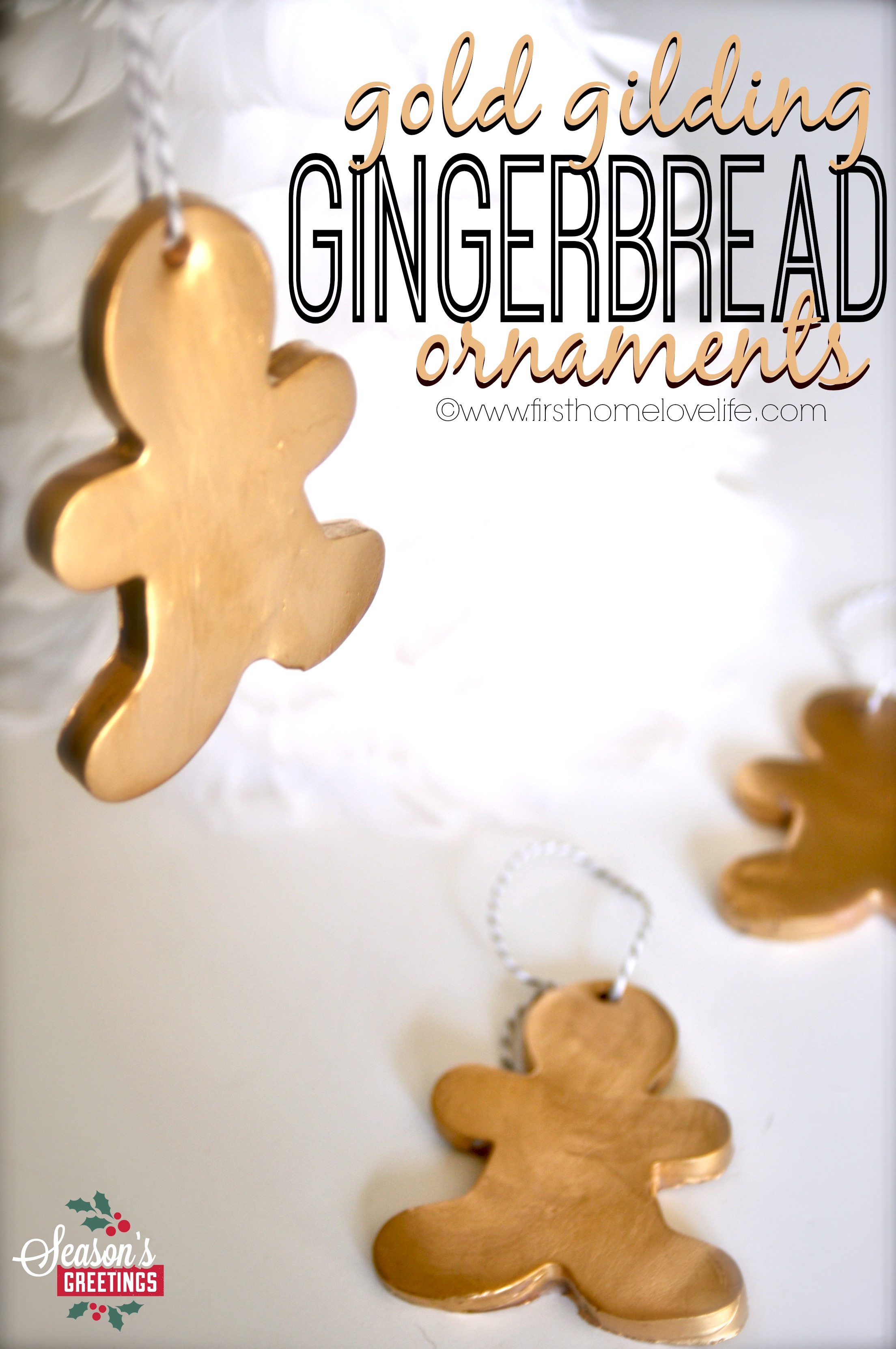 Comments
comments