This post brought to you by Steel Meister. All opinions are 100% mine.
How was your Thanksgiving? Was it good? I hope so!
Now, serious question…How does your kitchen look?
If you cooked the feast at your house, I bet your kitchen is in somewhat state of a disarray right now, and while I can't exactly give you the motivation to clean it up, I can share with you this absolutely AMAZING stuff that has made the task of keeping my stainless steel appliances clean a breeze!
When we bought this foreclosure 2 1/2 years ago we had to buy all new appliances because there wasn't any left in the house. Of course, we went with stainless steel because it would immediately improve the value of our house since that's what everyone wants.
Don't ask me why everyone wants it…
Because seriously, it always looks dirty! I have one sticky handed kid and a wet nosed dog which creates the perfect formula for smudgy stainless steel appliances.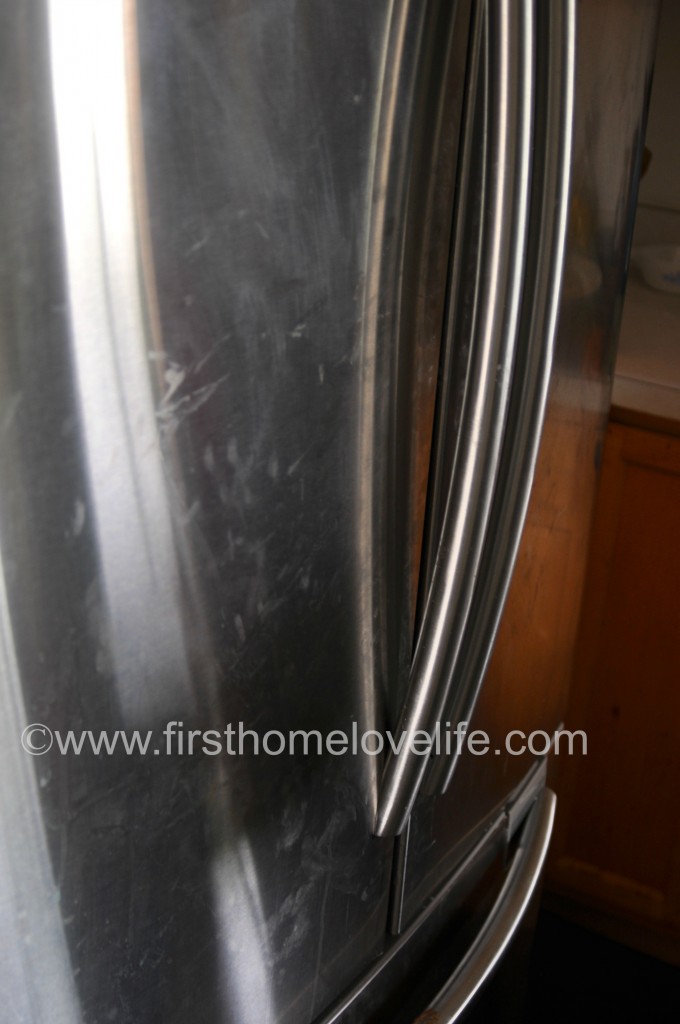 Now if you have stainless steel appliances then you probably have been using this one brand to clean and polish. I've used it from day one, because it was recommended to me by the appliance guys, and a sample of it even came with my fridge so I've been brand loyal ever since (even though…ehhh…it doesn't work that great and leaves a white filmy residue most of the time.)
Enter Steel Meister…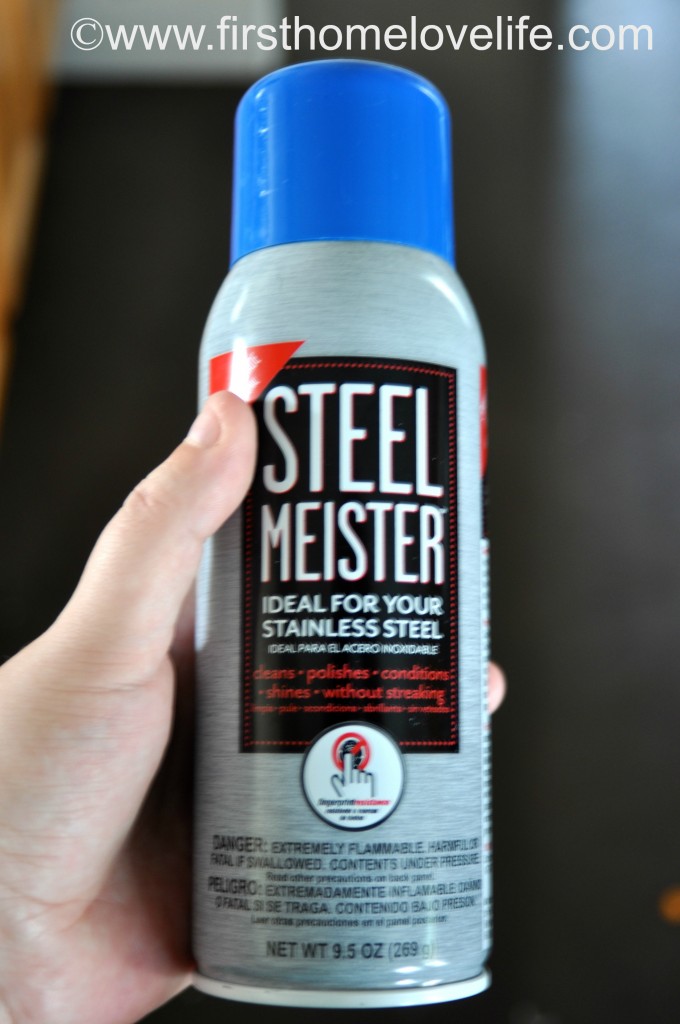 I was sent a can of Steel Meister over a month ago, read the directions (repels fingerprints? pfshhh…), and just left it on my counter up until a few days. Its no frills packaging and because I was so brand loyal to that other stuff is what made me have really no desire to test it out.
So I wanted to give it the ultimate test. Wait until I made a huge mess in my kitchen after doing a few Thanksgiving type posts…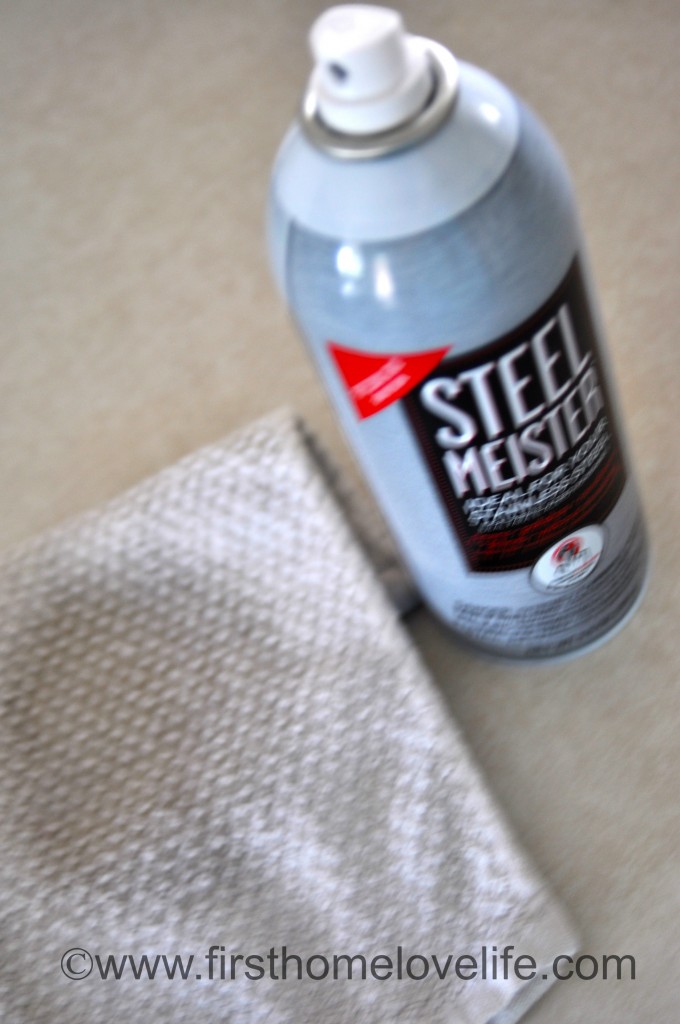 From the minute I sprayed it on my lint free cloth I could tell this stuff was different. It came out like an oil, but was dry to the touch, not greasy at all, but once I started lightly wiping down my fridge is when I began to jump up and down and squeal like a happy pig in mud!
THIS STUFF WORKS, AND IT IS A COMPLETE GAME CHANGER FOR MY KITCHEN!

Does it repel fingerprints? Kind of…The prints are inevitable and still happen, but they are not nearly as smudgy, and can easily be wiped away with the palm of my hand instead of having to respray and wipe away…which is a Godsend!
And please…don't even just take my word on it! This stuff has 5 out of 5 stars on Home Depot's (in the appliance department is where you can buy it by the way) website and all Steel Meister reviews say the same thing as me!
Holiday cooking? Bring it on! I'm ready for you now!
You can find more great cleaning tips on my "Cleaning" Pinterest Board, and don't forget to follow Steel Meister on Pinterest, Facebook, and Twitter as well!
Talk to you soon friends, take care!
XO
Comments
comments