This easy recipe for strawberry shortcake shooters is a no bake treat everyone will love!
If you've been reading my blog for a while then you know I am not a baker by any means.I was told a long time ago that there are two types of people in the world.The bakers and the cooks… I'm most definitely a cook.
Precisely dividing measurements and following directions are not my idea of a good time in the kitchen.I'm an if it looks good then throw it into the pot kind of girl.In other words…You won't find delectable homemade desserts here…nope…
But one thing I've become good at over the years is faking it. I can and do fake it until I make it when it comes to serving sweet treats.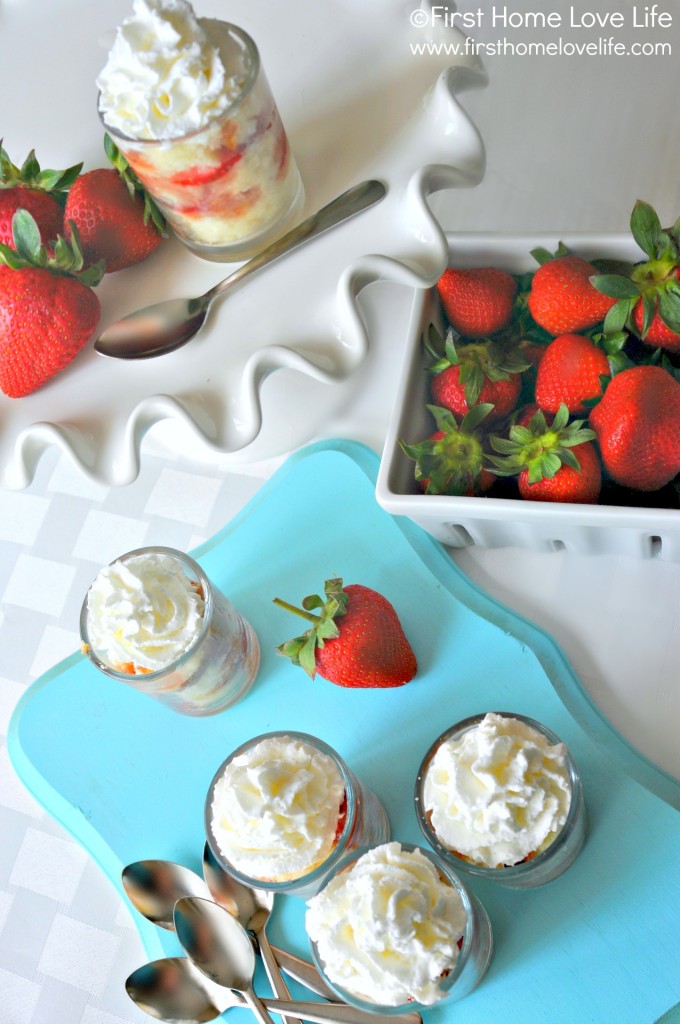 Summer is just around the corner, and come to think of it, it already feels like it's here with temps in the balmy high 80's.
One of my daughter's favorite things to do during the summer is to have "pool parties."
Not the kind where you invite tons of people over. Her idea of a pool party is spending hours in the pool, with the radio blasting, and eating outside.
I usually like to make a fun treat for her on days like that. Treats like snow cone cupcakes, or strawberry shortcakes are some of her favorites and my go-to's…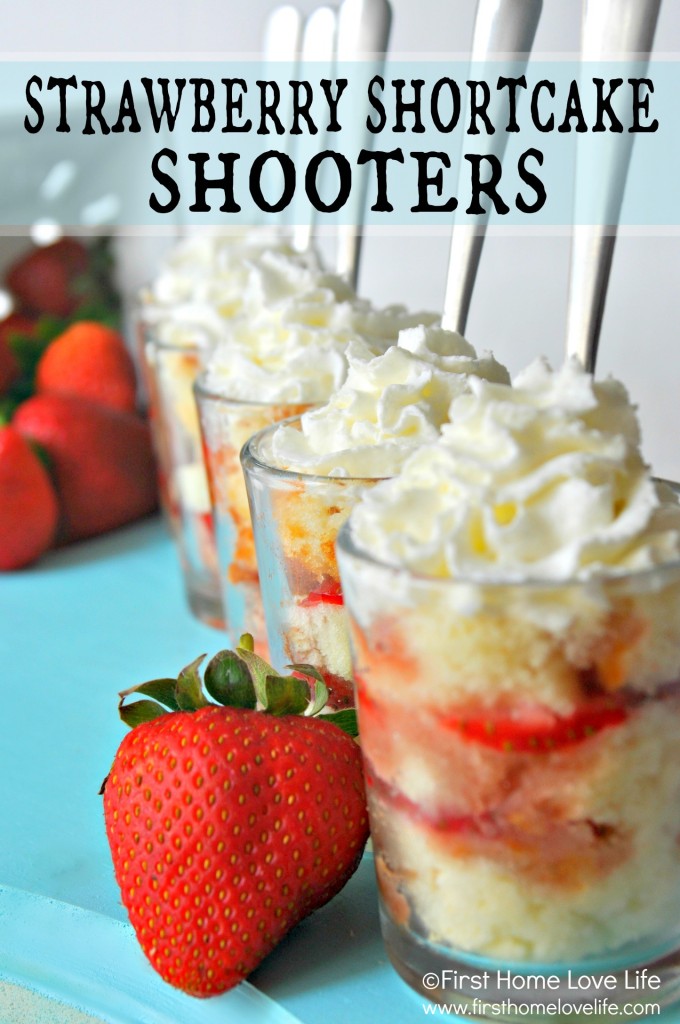 Now remember, I'm not a baker. So making these is something anyone can do.
All it requires is a trip the grocery store, and four ingredients.
Ready?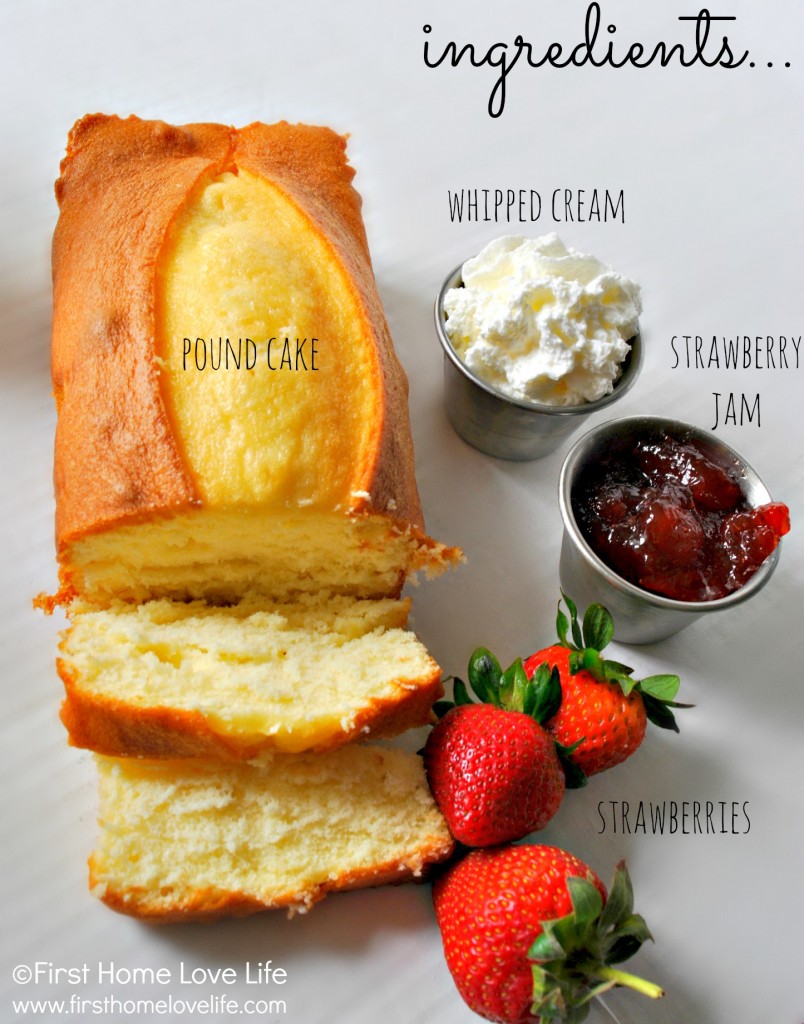 The only thing that you're actually going to make yourself is a strawberry syrup by adding equal parts jam and water with a pinch of sugar into a small pot.
Stirring occasionally, let everything melt and mix together and then pour into a small bowl to cool.
Once your syrup is made you can assemble your shooters into small dessert cups or shot glasses.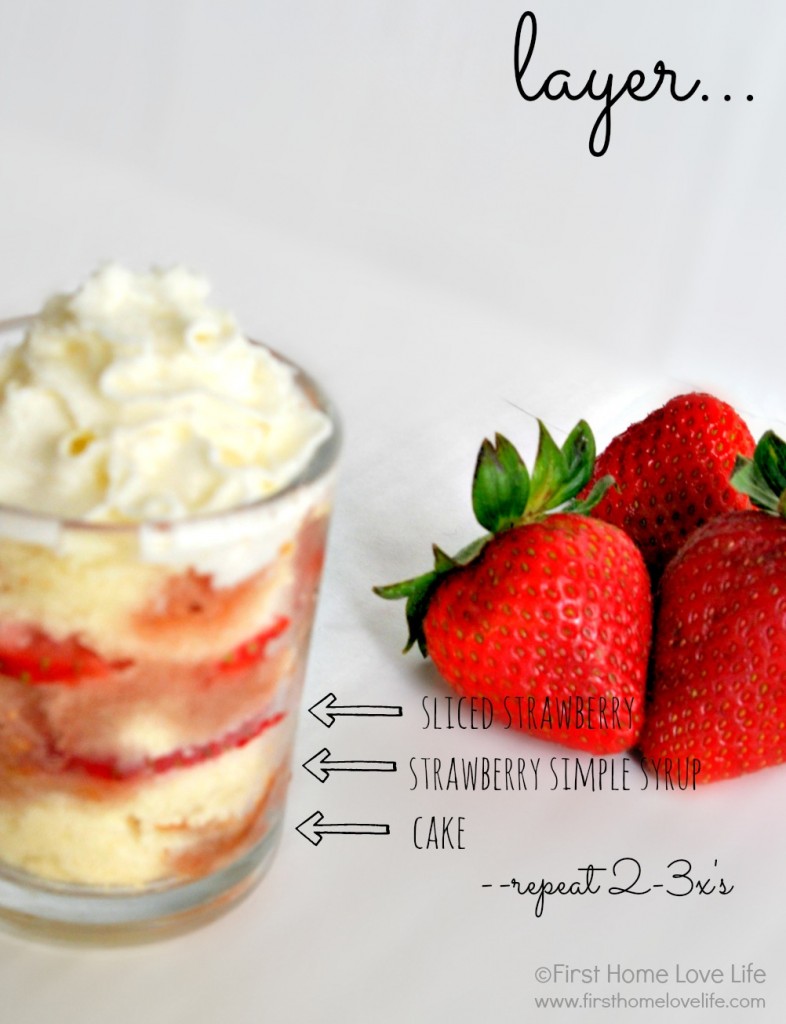 Starting at the bottom, put a few pieces of pound cake, then drizzle with your homemade strawberry syrup, and top with a few thin slices of fresh strawberry.
Repeat this pattern until you get to the top of your glass.
If you plan to eat it right away then top it off with your whipped cream, but the beautiful thing about these cake shooters is they're actually better once they sit in the fridge for a day or two.
This allows that delicious strawberry syrup to be absorbed into the pound cake making it moist and everything to be chilled so it's perfect for a hot summer afternoon.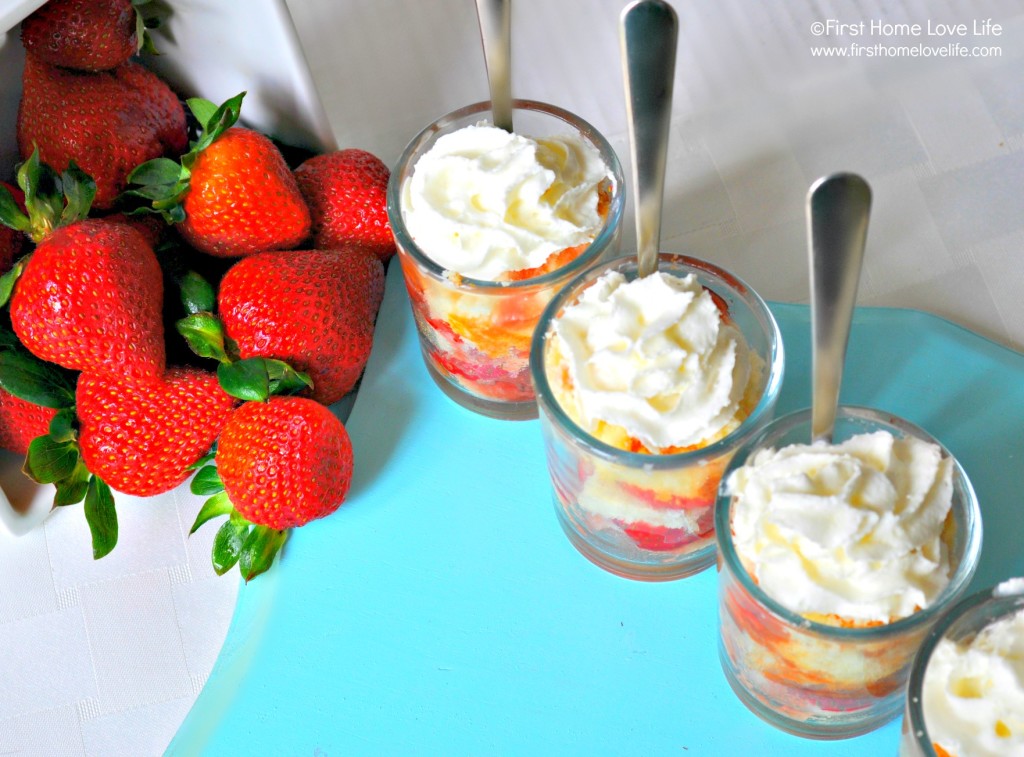 So there ya have it…I fake it.
But it doesn't make it any less delicious, and now you know how to fake it too! 😉
Enjoy!
XO
Linking up with: The 36th Avenue, Liz Marie Blog
Comments
comments