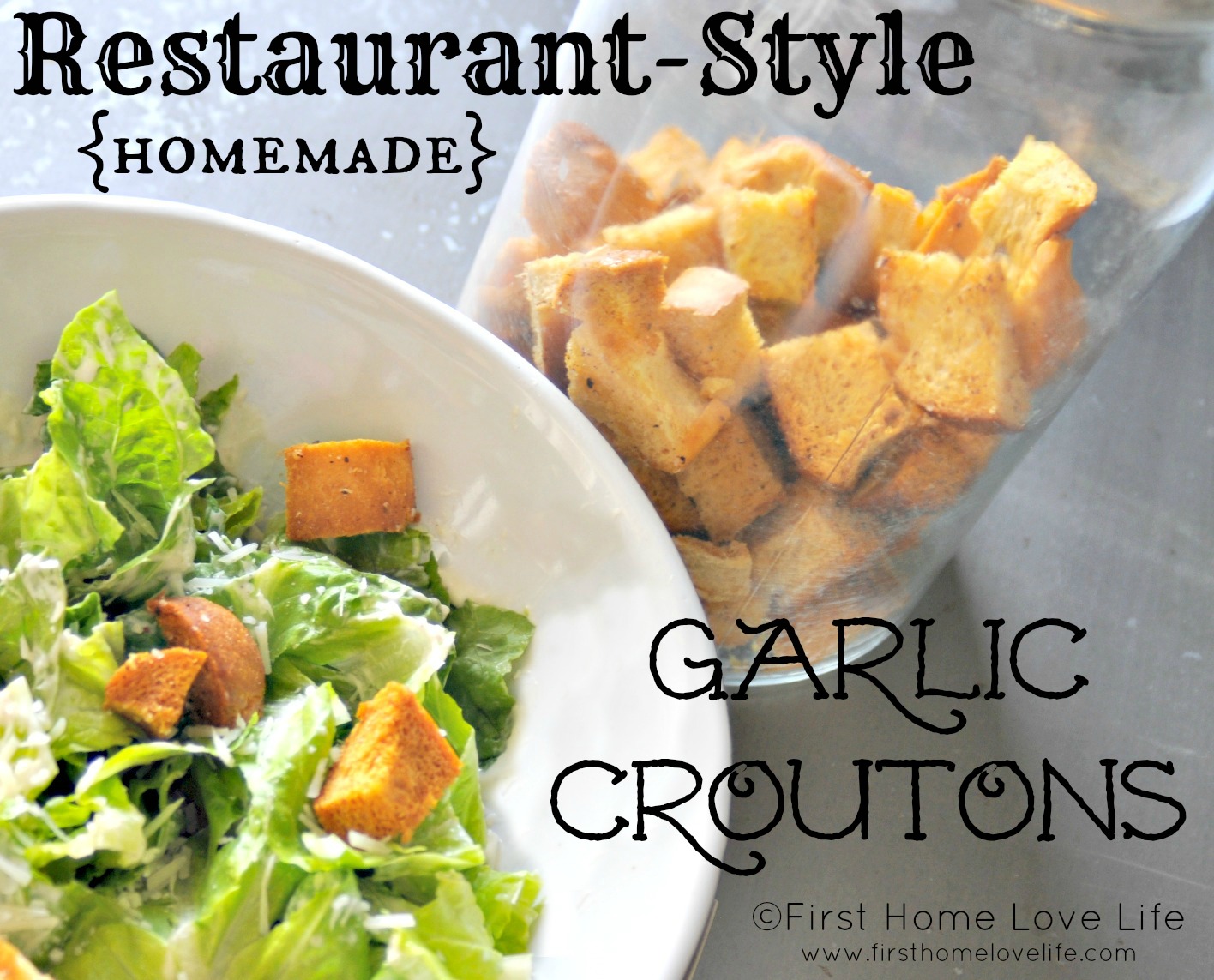 Are you faced with a freezer full of day old bread leftover from the holidays?
Don't throw it out!
You can make the most incredible croutons in a matter of minutes…
You'll need-
1/2 loaf of day old bread
3 tablespoons butter
1 teaspoon fresh garlic (chopped)
2 tablespoons grated parmesan cheese
1 teaspoon dried basil
1 teaspoon dried oregano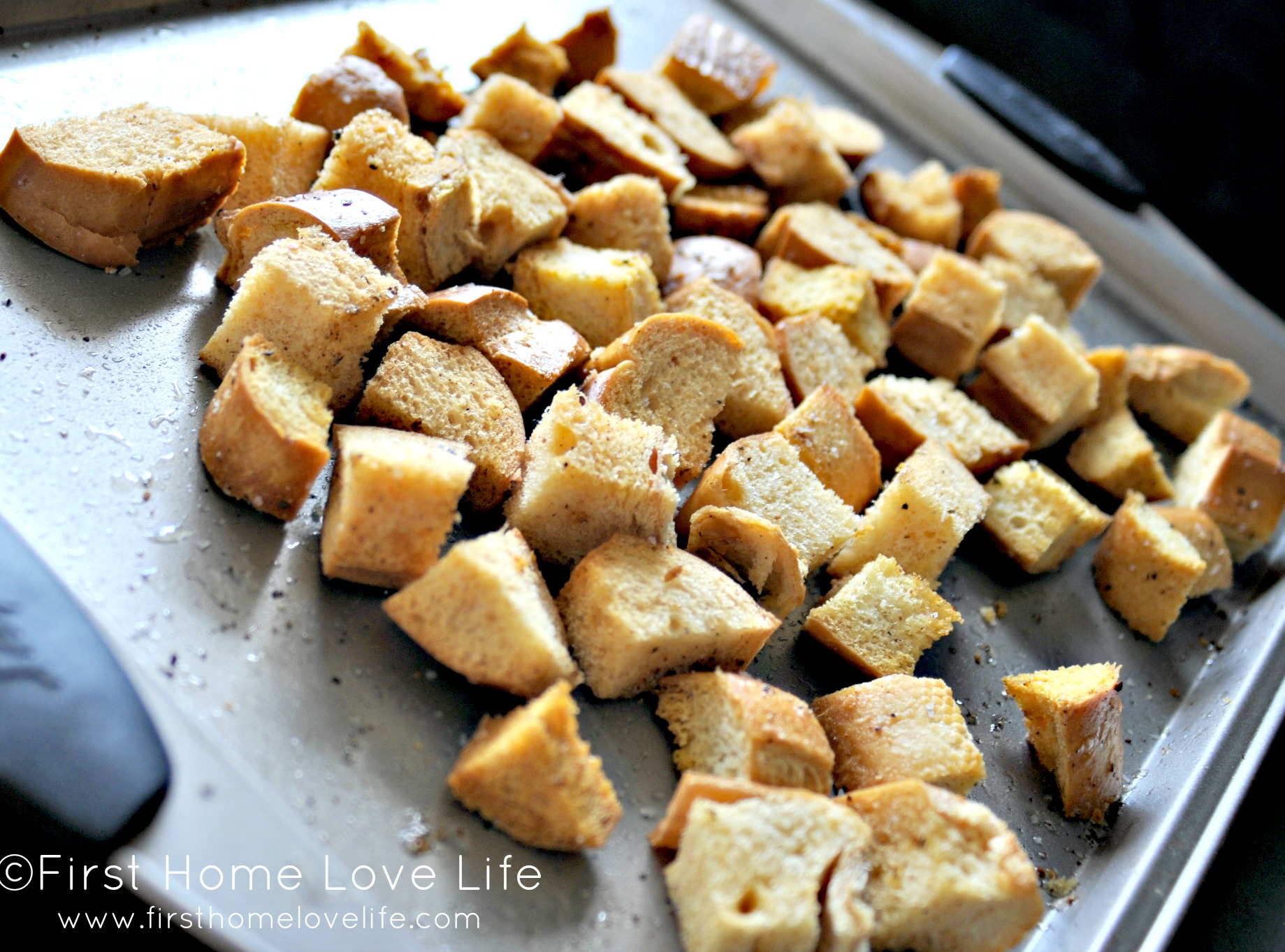 1. Melt your butter in a small sauce pan and add the chopped garlic. Cook on low for about 4-5 minutes.
2. Chop your bread into cubes, and place on baking sheet.
3. Pour garlic butter mixture over bread cubes, add parmesan and herbs, and toss.
4. Bake in oven at 350 for approximately 15 minutes, or until cubes are golden brown.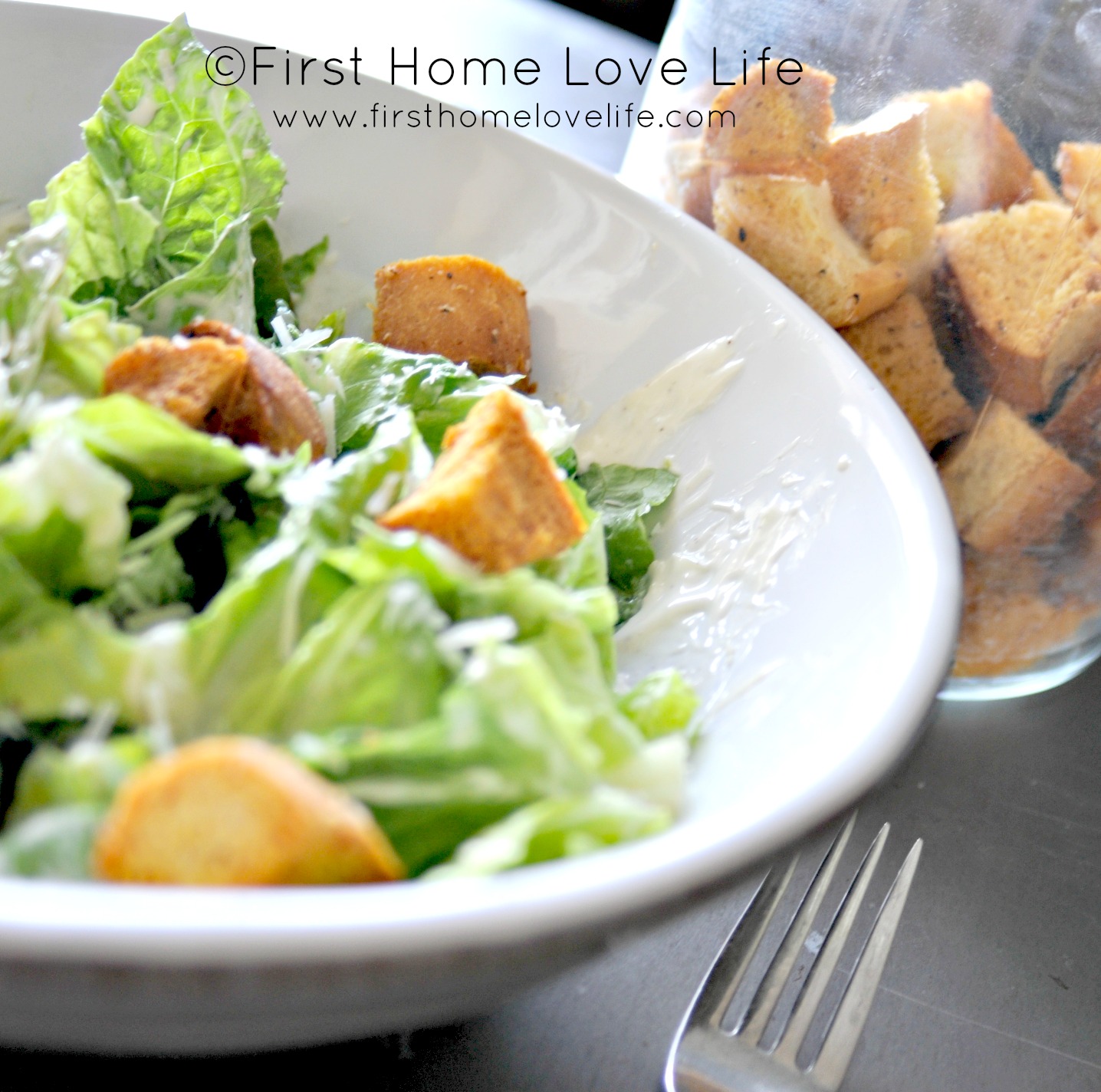 Put them in an air tight container to snack on for up to a week!
Oh and get this…throw these croutons into a plastic ziploc bag, and give them a beating with your rolling pin…Voila! Instant breadcrumbs!
Try these on salads, soups (like my homemade chicken noodle), or just eat them by themselves dipped in some hummus. They're amazing!
Enjoy…XO
Comments
comments