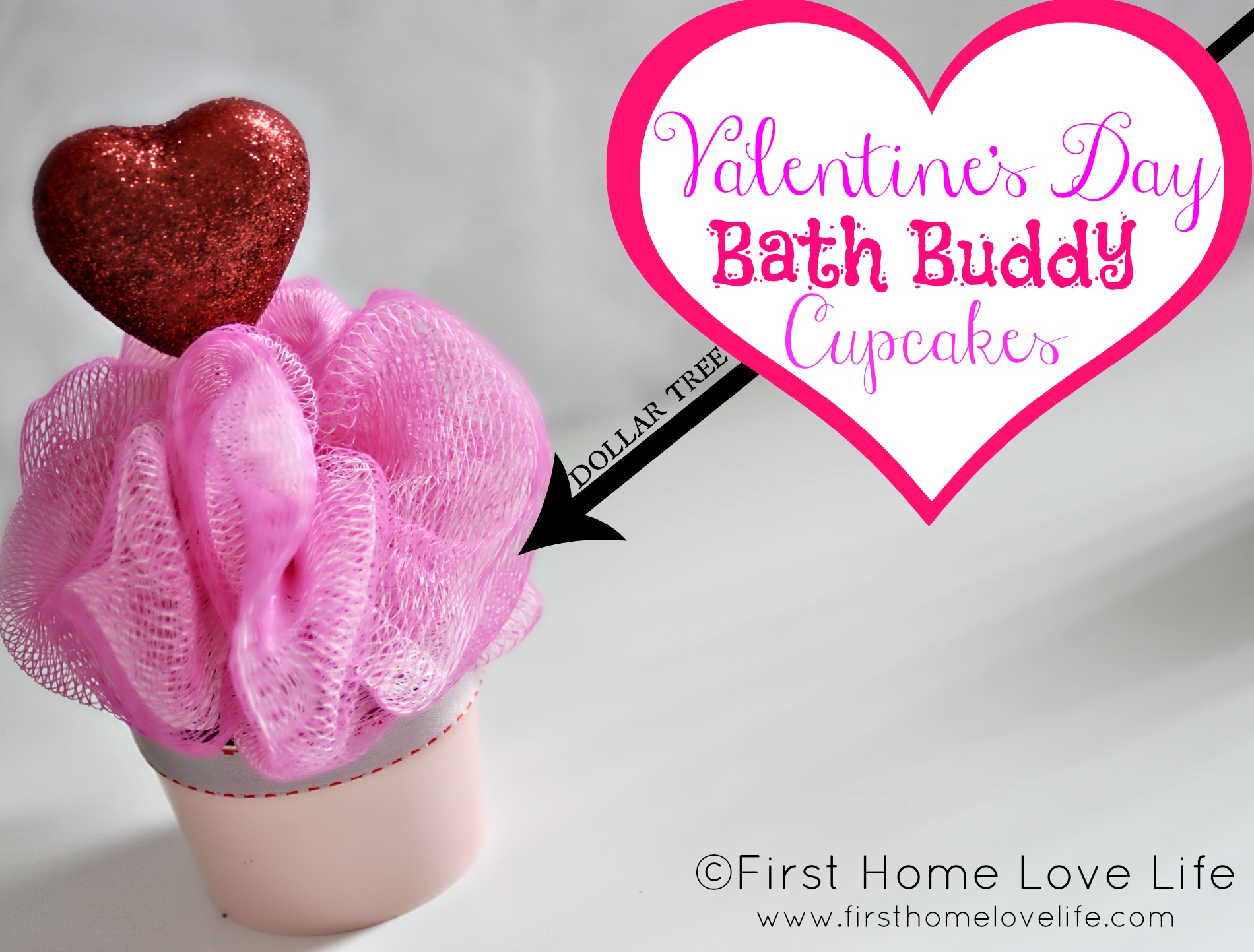 I'm not big on Valentine's Day to be perfectly honest. I don't usually decorate much or acknowledge it as a big holiday, but now that my daughter is in school, I know I will have to be making a bigger deal out of it and come up with cute Valentine's to avoid the generic cartoon cards.
I recently stumbled across a Valentine on Pinterest that had salt scrub and a washcloth shaped as an ice cream cone. I thought it was so cute! So I had to try and come up with something similar, and because a lot of bloggers are going to be throwing Valentine's Day link up parties soon I wanted to get a head start! Here's what I came up with…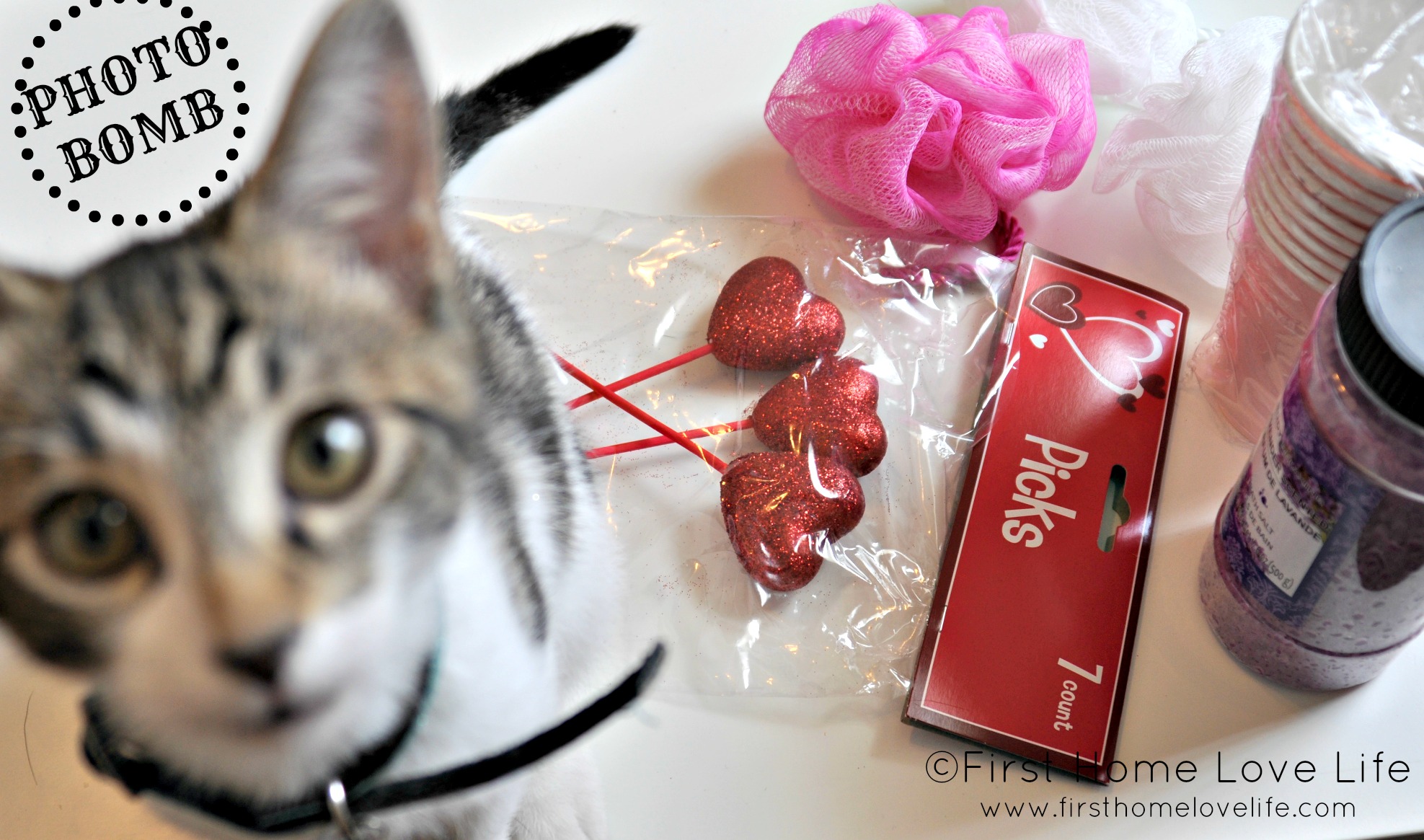 Psst—Everything you need for this project can be found at your local Dollar Tree! Well…minus the kitten of course.
Supplies-
Loofa poofs
bath salt
heart topper picks
pink paper cups
*Optional Additional Supplies-
clear cellophane bags
ribbon
tags
Valentine stamp and pink or red ink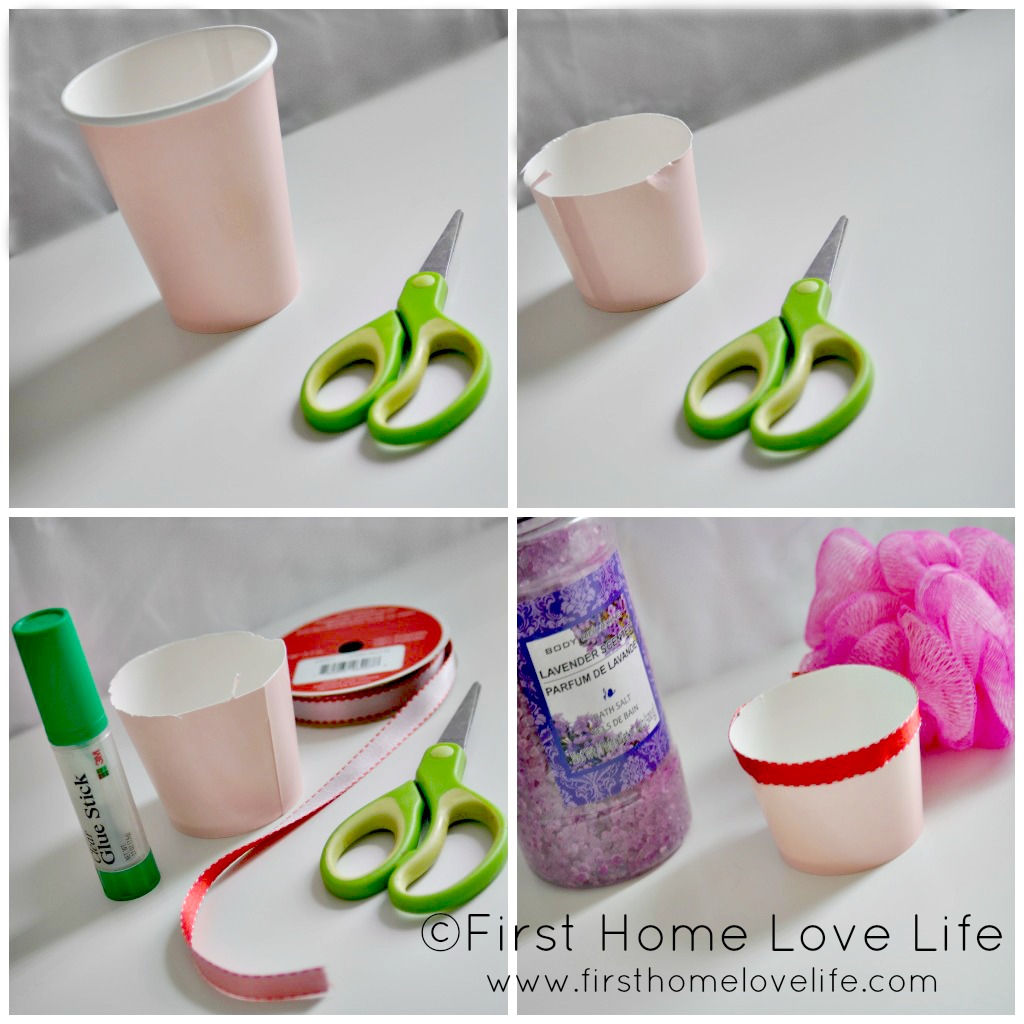 1. Take your paper cup and cut it in half
2. Use some cute ribbon to line the top, glue it in place and let dry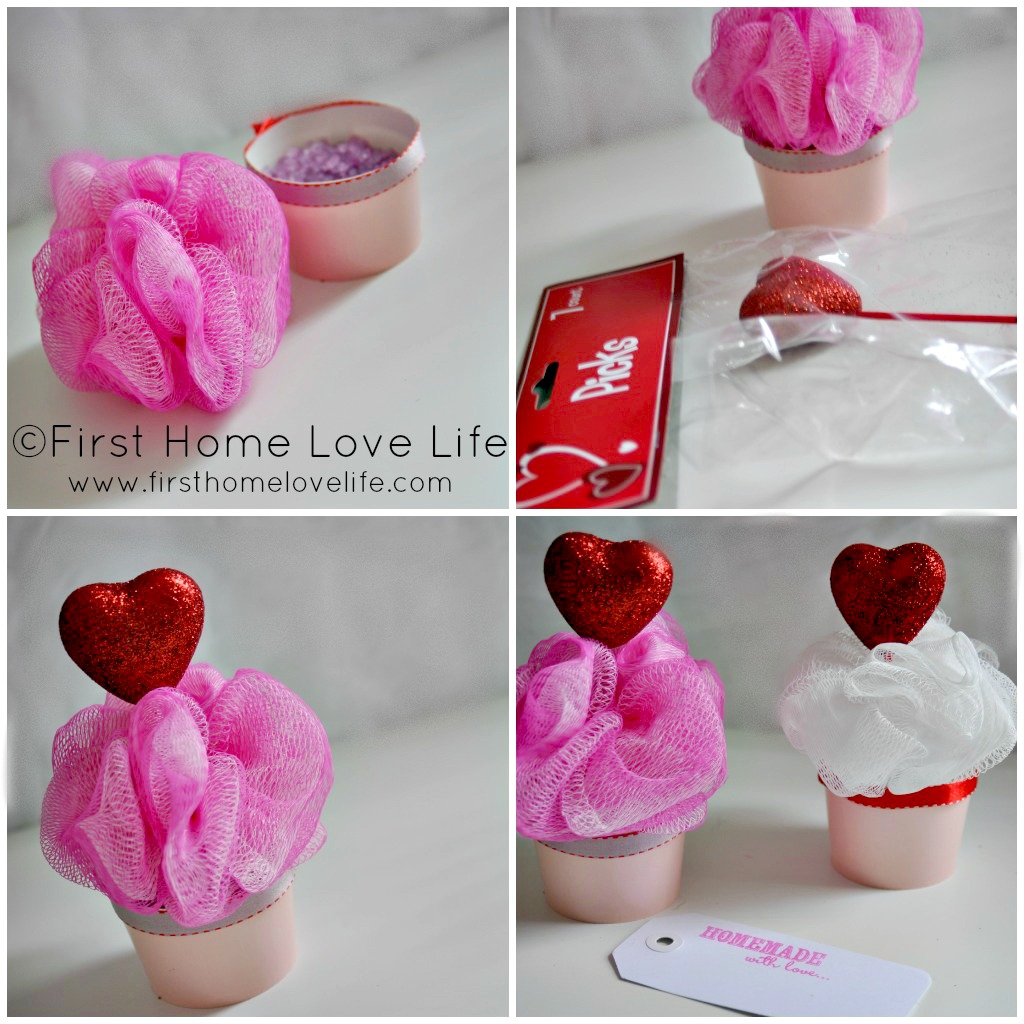 3. Fill your cups with the bath salt, and place loofa poof on top for the 'icing'
4. Now cut about 80% of the pick stick off and push it into the loofa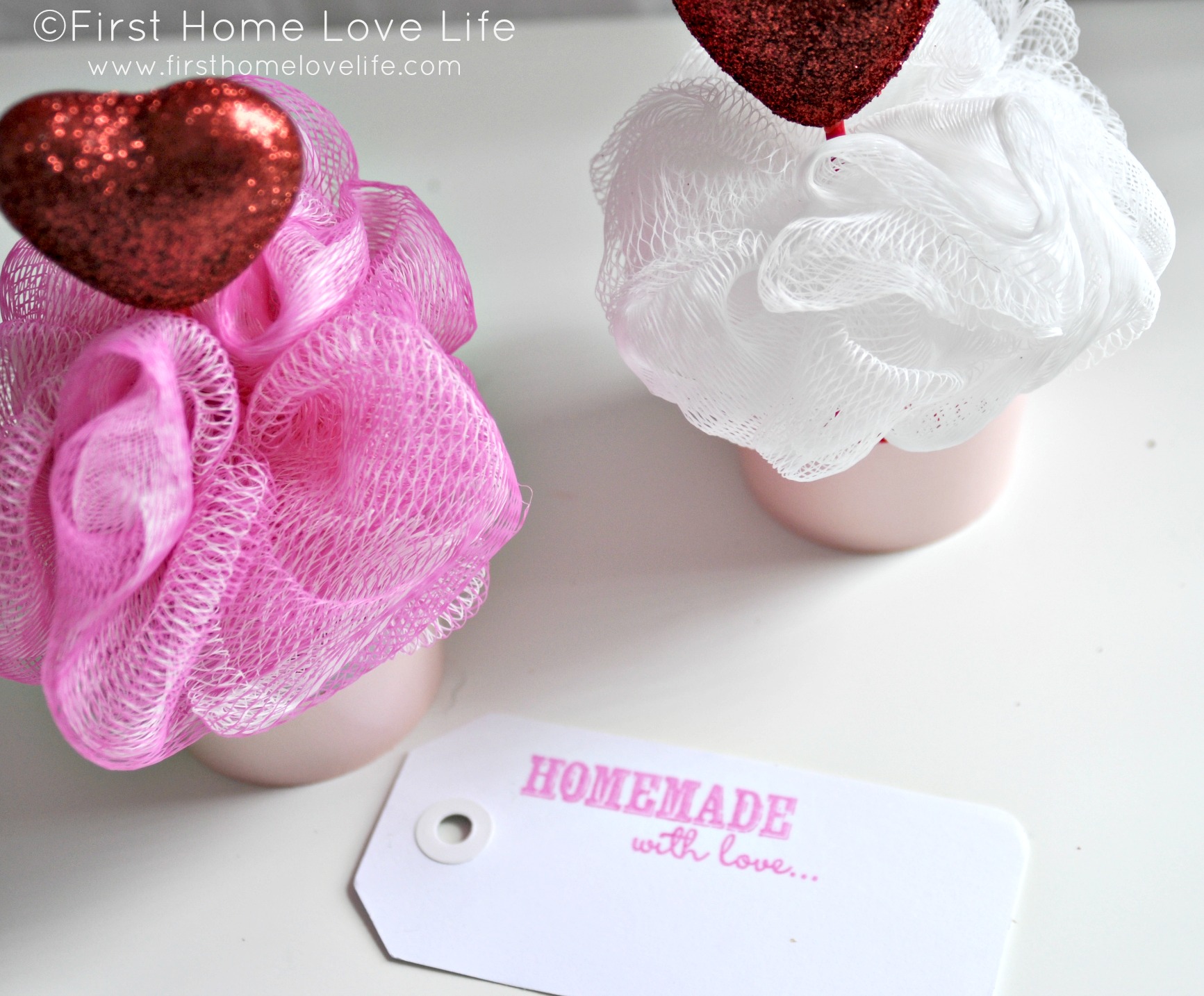 Since it is a Valentine, it makes sense to add a little card or tag. I had this stamp that I thought was perfect. 'Homemade with love.'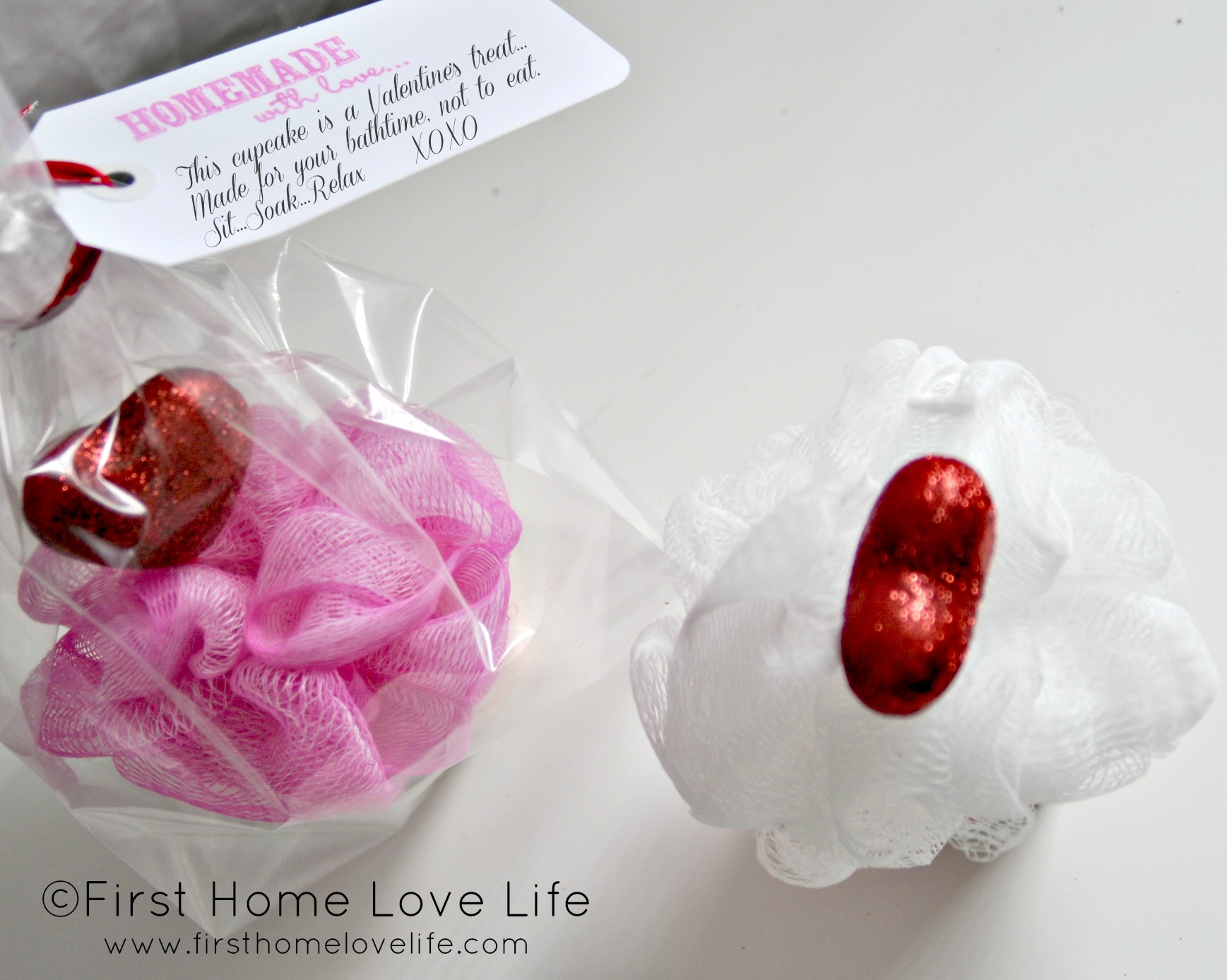 Wrap up your bath buddy cupcakes into a clear bag tied with ribbon so the bath salt doesn't fall out everywhere, and just because it's prettier too!
Now you can attach your card or in this case my label.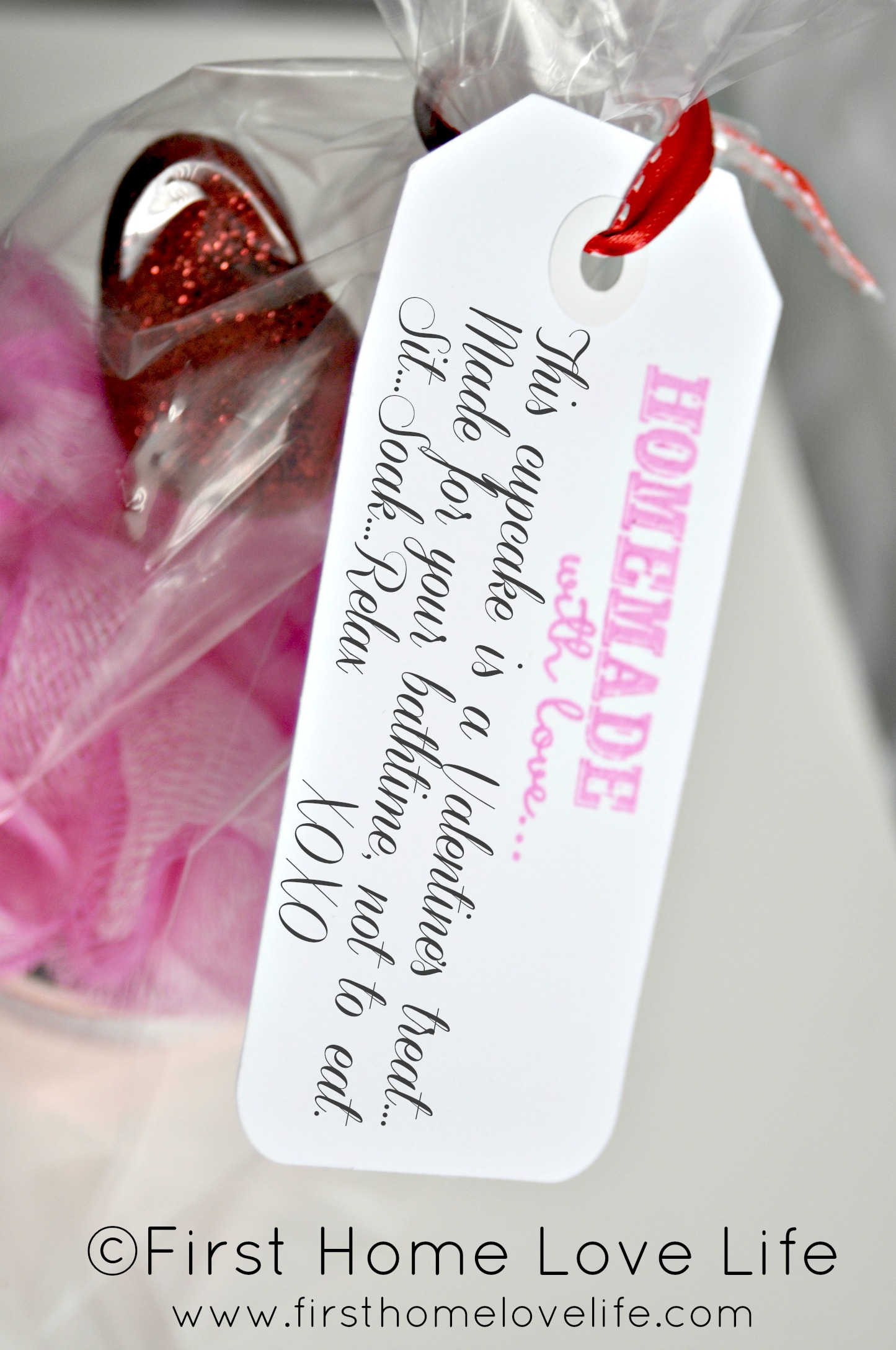 " This cupcake is a Valentine's treat…Made for your bath time, not to eat. "
I'm pretty sure this is the cutest cupcake I've ever made, y'know…since I can't bake and all…
Sweet…Simple…and perfect for Valentines Day, but that's not all…Check out these cuties…Mustache Valentines!
XO
Linking up with…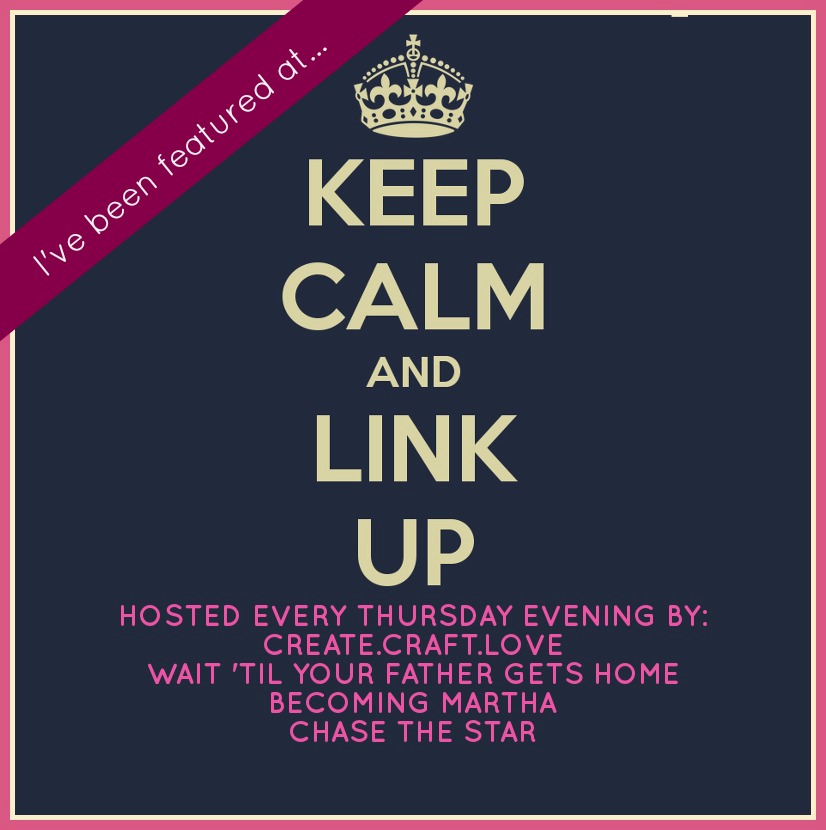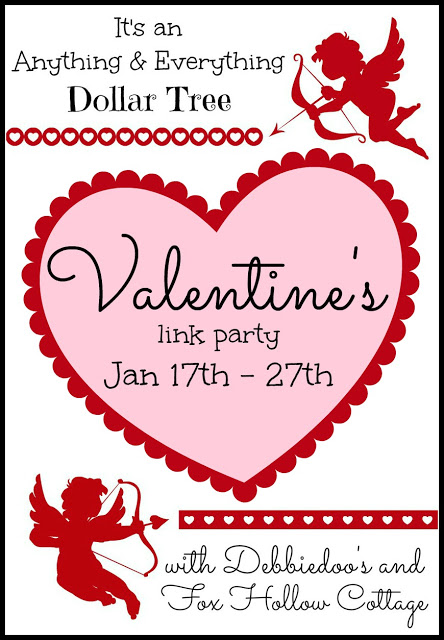 Comments
comments