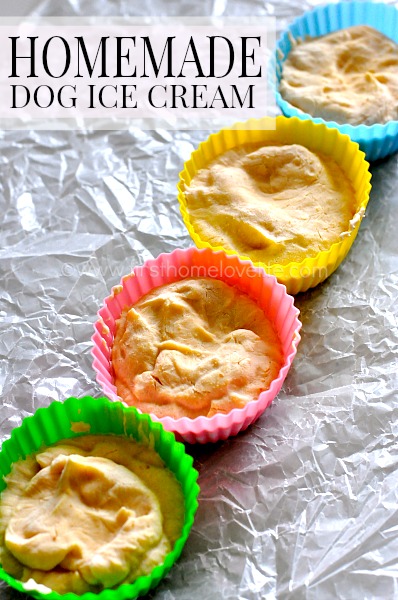 It's summer, summer, summertime and with that comes scorching hot temperatures that can take a toll on our fur babies! If you haven't already guessed or this is your first time reading here…"Hi, I'm Christine and I'm OBSESSED with my furry four legged children!" 😉
And just like any concerned mother I want all of my children to have the very best of what I can provide for them. If you're not new here, you may remember that this year I decided to start making our own dog treats after my neighbor's dogs got incredibly sick and almost died from some tainted dog treats. To say it put me on super high alert was an understatement. I quickly became an ingredient reading fool when it came to anything on the market for our pets, and that included reading the dog ice cream label that they loved!
While I didn't find anything particularly bad with the ready made ice cream, I did notice a lot of unnecessary ingredients in them. Mainly, just to pro-long the freezer shelf life. I figured if I'm going the extra mile to make them treats I might as well continue on with their nightly before bed treat too. Yep…spoiled.
Making dog ice cream is actually incredibly easy and much less expensive then buying the ready made four packs. I also love that I have the ability to customize it anyway I like depending on what I have on hand. Sometimes I'll add in a bit a smashed banana (Portia likes it that way, not Bentley) or some finely chopped apples. And then there's the super extra special treat of small bits of bacon, or cheddar cheese. They GO NUTS when I give them that. 🙂
So here's what you'll need for the "base" of your dog ice cream.
1 32oz tub of organic plan Greek Yogurt
2 heaping tablespoons of organic no sugar added peanut butter
1 heaping tablespoon of pure organic pumpkin (NOT pumpkin pie filling)
silicone cupcake molds…or another vessel to put the ice cream in individual servings
This measurement makes approximately 12 servings depending on how much or little you fill the molds.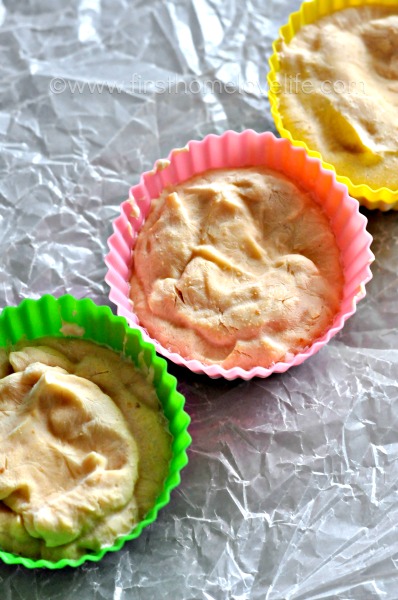 The peanut butter I buy needs to be refrigerated so I usually let everything sit out and come to a cool room temp and then place everything in my stand mixer with the whisk attachment. I've done it by hand too, so don't worry if you don't have a stand mixer! Once everything is thoroughly mixed and aerated a bit I split the mixture into the molds as evenly as possible, put some plastic wrap over it and then place them in the freezer to harden up until ready to serve.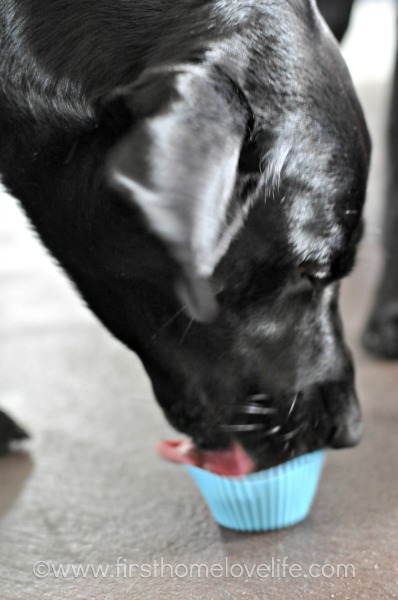 I love using the silicone because 1. It's reusable, and 2. It's soft on their tongues. 🙂
Bentley and Portia love their ice cream treats. I sure hope your pups enjoy them too this summer!
For more pet stuff including treat recipes and homemade products you can check out my "PET PAGE" or just click here. 🙂
Talk to you soon friends, take care!
XO
Comments
comments