On Thursday I was thrilled to attend a bloggers preview of the new Container Store opening in Orlando.
If you'd like to take a peek inside you can see all the photos on Instagram and Twitter using hashtag #ContainOrlando.
I was already very familiar with the store since a few years ago when they opened up in a few locations in South Fl, and it was love at first site!
The Orlando location is the 60th store to open in the U.S, even though The Container Store has been in business for a whopping 35 years!
With over 10,000 multifunctional and innovative products to help you simplify your life and help keep you organized,
I thought it would be fun to show you my top 10 organizational must haves in case you're planning a trip to their amazing store or are just looking for some ideas to get your life organized!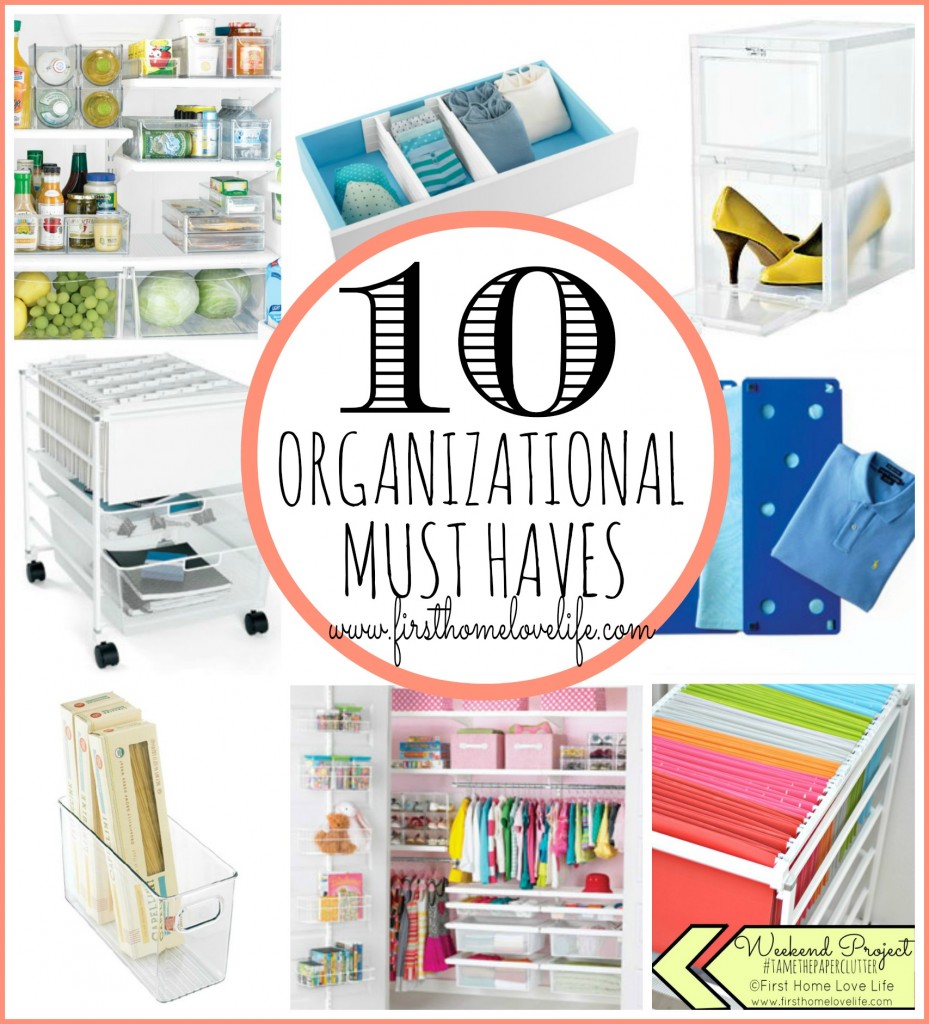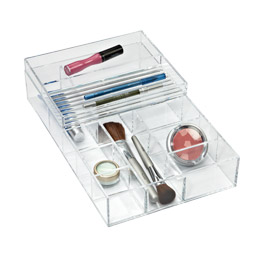 I have a few of these in my house in different shapes and sizes and in various places.
They're great for keeping small items in specific places so they won't get lost, and because it's clear acrylic, everything is easy to see.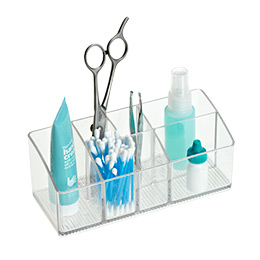 I used to have to brace myself when opening up our medicine cabinet.
Stuff was always packed in there and falling down every time you'd open the door.
After buying a few of these…all that stuff has a place to stay put, and everything just looks neater and is way more functional!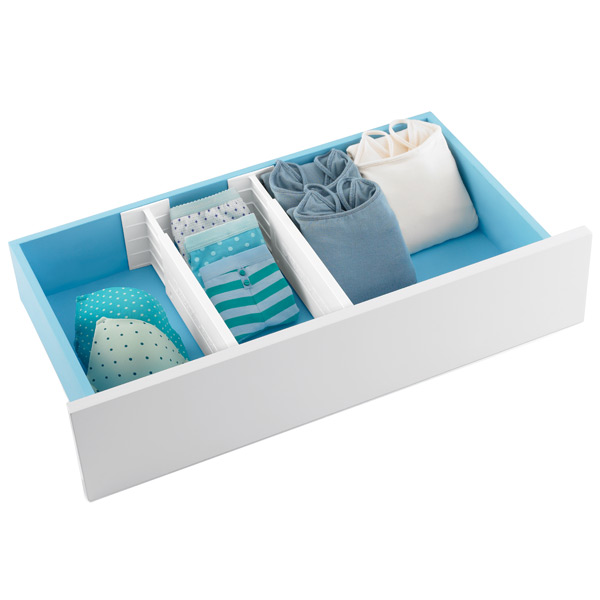 Remember Nadine (my daughter's dresser)? Shortly after completing it and letting her organize it I realized she needed a little help.
Small items like socks, and underwear were getting lost in the drawer until I ordered a few of these.
Now everything stays put and it's easier for her to put things back in designated spaces.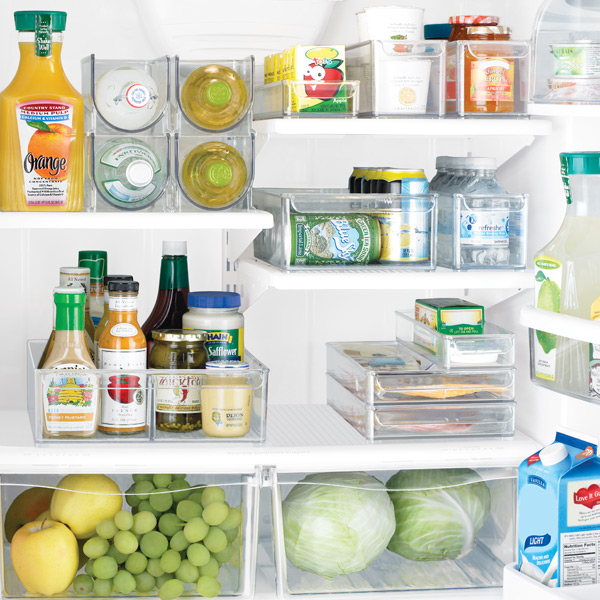 I've been organizing my fridge with containers for a while now and love the ease and functionality of it.
I plan on upgrading what I use to these clear bins very soon!
I especially love that some have pull out drawers and they make ones specifically for bottles.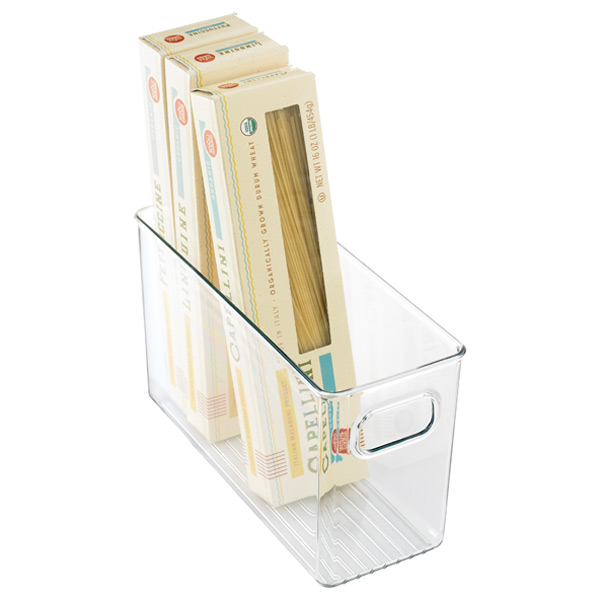 Same idea as the fridge binz, but made for loose pantry items.
Again, I use bins in my pantry but really love the fact that these are clear, so I will be upgrading to these too soon.
6. FlipFOLD Laundry Folder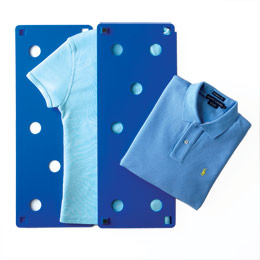 Once upon a time I worked in the retail business and would have to fold 50 shirts perfectly in 2 minutes.
Want to know how? Using a product very similar to this!
No more wrinkles, no more excuses! Everyone NEEDS this folding board!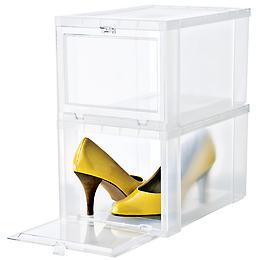 I have always kept my shoes in clear boxes with a removable lid.
This just makes so much more sense!
No more clumsily moving around shoe boxes to get what you need.
Genius, The Container Store…Genius.
8. White elf a Mesh File Cart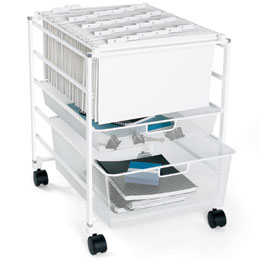 This little cart has changed the way my office functions for the better!
If you follow me on Facebook then you'll remember this picture from a few weeks ago when it first arrived!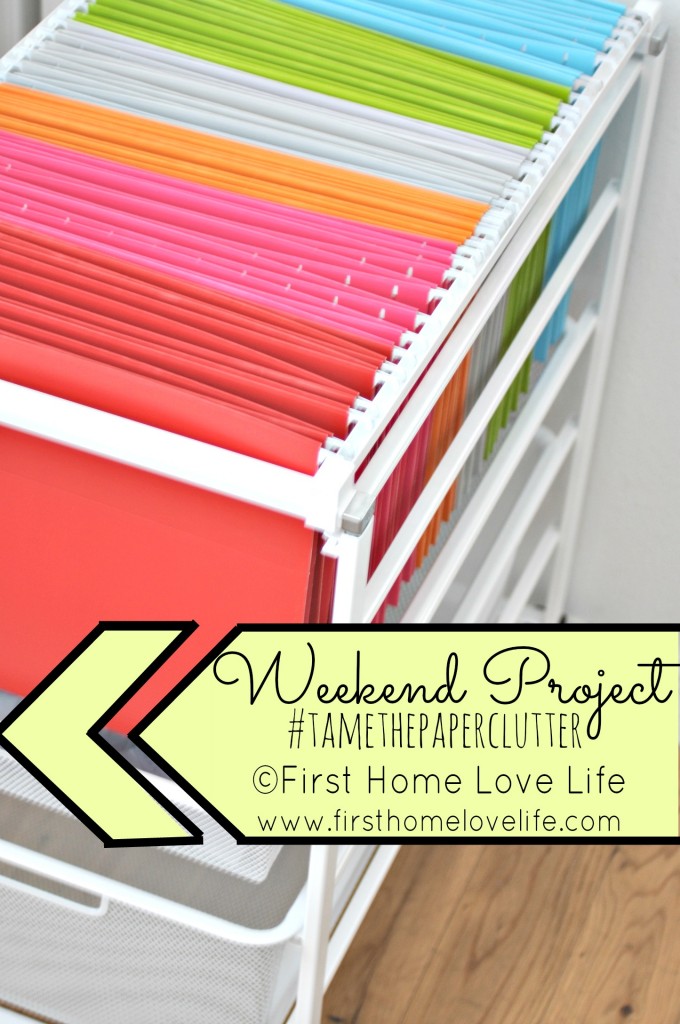 I plan to do post on it when I start my home office series so be on the lookout!
(The folders are from The Container Store too!)
9. Gift Wrap Tote Organizer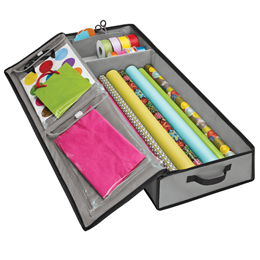 Are you a gift wrap hoarder?
Sigh…me too…I can't help myself when I see pretty paper, ribbons, and bows.
That probably explains why I own 3 of these…one for Christmas, one for every day, and one for birthdays.
There's worse addictions so it's justified, especially when it's so neatly organized 😉
10. ELFA ORGANIZATION SYSTEMS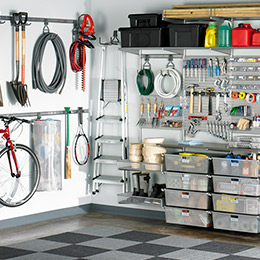 Drooling…Swooning…Sighing…
Amazing isn't it?
Elfa…The most perfect Swedish designed organizational system on the market (in my opinion).
I'm saving every penny I get to buy this bad boy for our garage, and master closet.
The pictures alone make my knees weak and my pulse quicken, and I'm counting down the days until it's finally mine.
So there you have it…
My top 10 organizational must haves.
Some products I own and definitely recommend, others are on my wish list, but no matter what you purchase from them, it will be fantastic!
Have you ever stepped foot into The Container Store? What was your reaction for the first time? I'd love to hear about it in the comments below!
XO
**This site post contains affiliate links. In the event that an affiliate link is used, I receive commission on the sale of the products. The affiliate program does not sway my decision of what products to use and share as I only feature items I would link to with or without an affiliate link.
Comments
comments