This Macaroni Grill favorite is so easy to make at home! You and your family will never want to eat salmon any other way again, besides this Macaroni Grill Inspired Teriyaki Salmon…
Hi friends!
I know most of you are being held hostage by the snow in this crazy weather, but down south we're stuck inside due to the rain! I've been going pretty stir crazy, so I can't even imagine what you all are feeling! Hopefully things will begin to lighten up so I can get back to work on the built-ins we're doing in our playroom turned guest room, and I'll be able to fill you in with what's going on. In the meantime, here's a recipe I know you will just adore…Macaroni Grill inspired teriyaki salmon…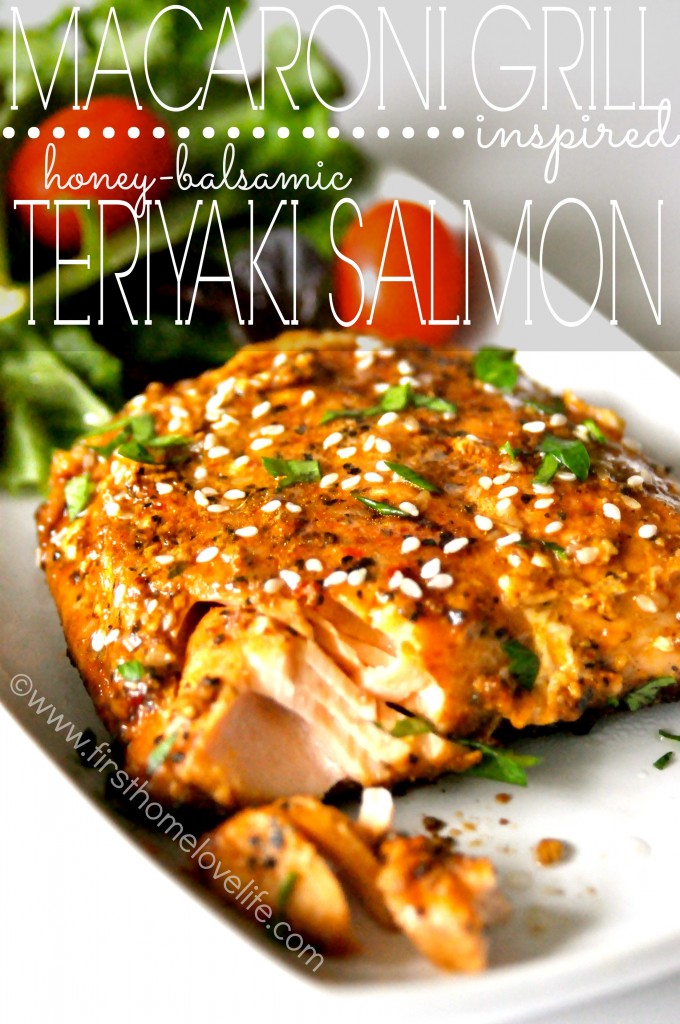 What you'll need:
4-6 salmon fillets (I like leaving the skin on, but have your fish monger take it off for you if you don't like it)
2 tablespoons grape seed oil (or any other light oil)
2 tablespoons low sodium soy sauce
1 cup teriyaki sauce
1/2 cup balsamic vinegar
1/2 cup honey
pinch of sugar (about a teaspoon)
3 garlic cloves finely chopped
1/2 cup diced red bell pepper
salt and pepper
Dump all the ingredients into a big Ziploc bag, mix it together, add salmon and let marinate in the fridge for 1-2 hours.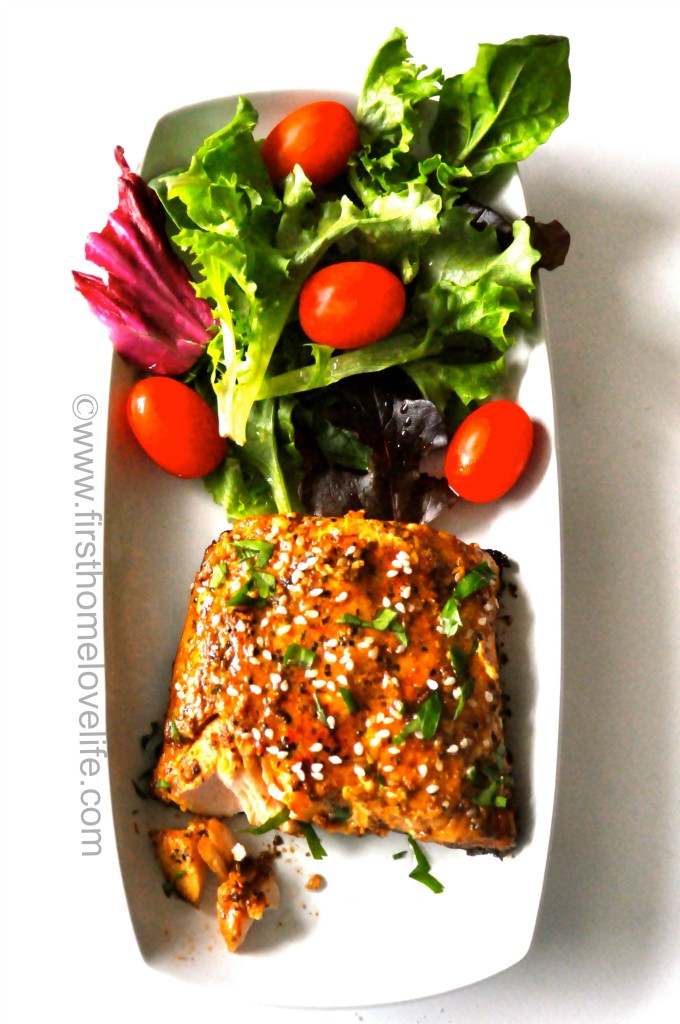 You can cook this salmon so many different ways. Baked in the oven, pan seared, on a grill pan, but the way that I love to make it is grilled outside on a wood cedar plank.
To do this you will need 2-3 untreated cedar wood planks, and you will need to submerge them in water for at least 12 hours before putting it on your grill. By doing that it will ensure that the planks won't catch fire and burn. Once your planks have soaked, place two pieces of salmon on each plank and place it on your hot grill. It will only take about 5 minutes to cook but that smokey wood flavor makes a HUGE difference!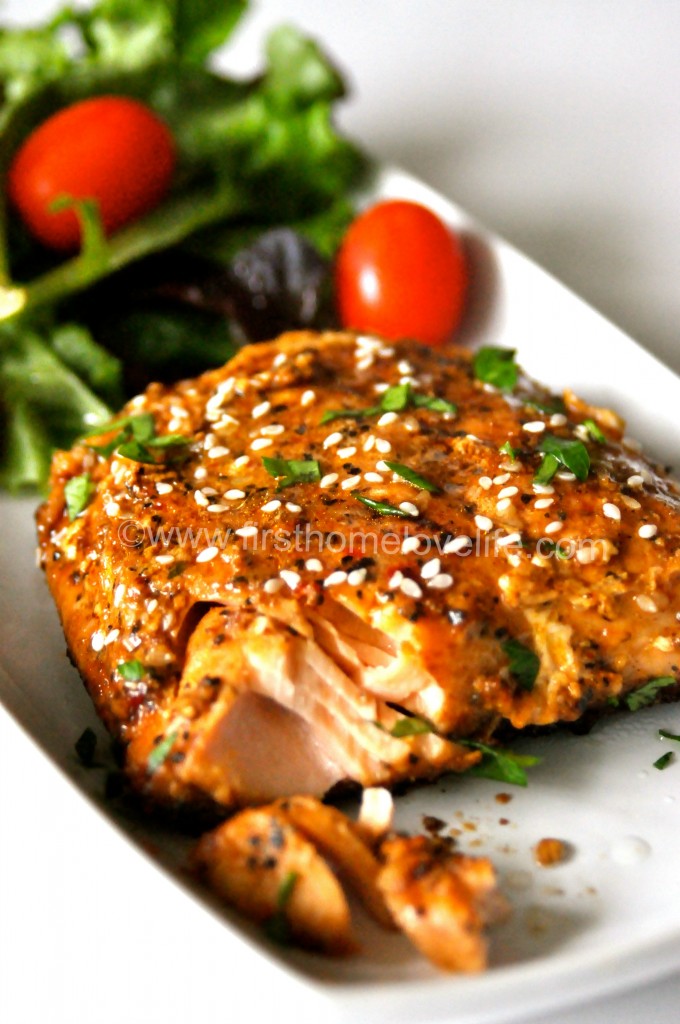 I absolutely adore salmon! It's so good for you, and absolutely delicious especially cooked this way. Serve it with a mixed green salad, or a little orzo and spinach and you have yourself a ridiculously tasty meal!
Try my Salmon with Cucumber Dill Sauce too while you're here!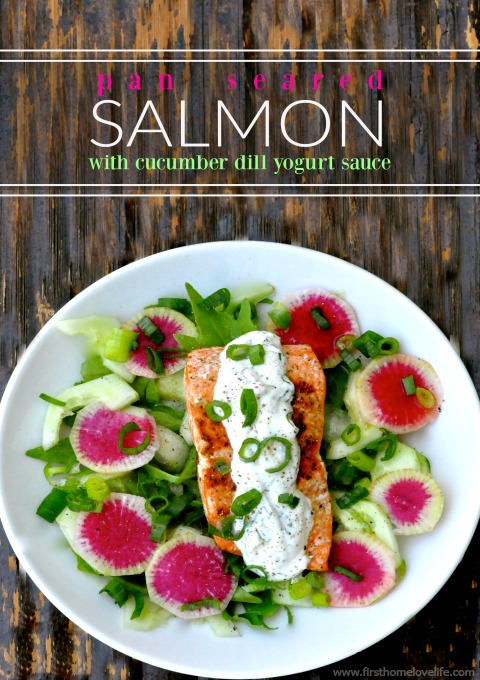 Are you a salmon lover, too? What's your favorite way of making it? I'd love to know either in the comments below or on my Facebook page.
Talk to you soon friends, take care!
XO
Comments
comments