Do you smell that? Fall is in the air, my friends!
And if you're not smelling it, than you're doing it wrong 😉 Here's how…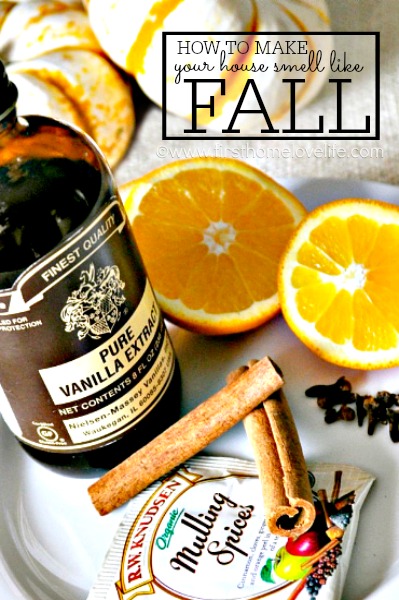 I love using candles to perfume my home. Visit me on any given day and you will find one burning somewhere in my house, but I'll be the first to admit that it can get expensive having to replace them all the time. If you're like me and go through a large jar candle in less than a month, then you'll love this little trick I do, especially for this time of year.
I use a small to medium sized sauce pan and fill it halfway up with water and set it on the stove. Set the burner to a low-medium setting (I have mine on a 2.5-3)
Drop into your warm water cinnamon sticks, whole cloves, a few drops of vanilla extract, orange slices, and my no-so-secret ingredient mulling spice. You can pick mulling spice up at any grocery store, and it's loaded with intense fall flavor. This particular brand comes in convenient tea bags so I throw two in to the water and let them steep.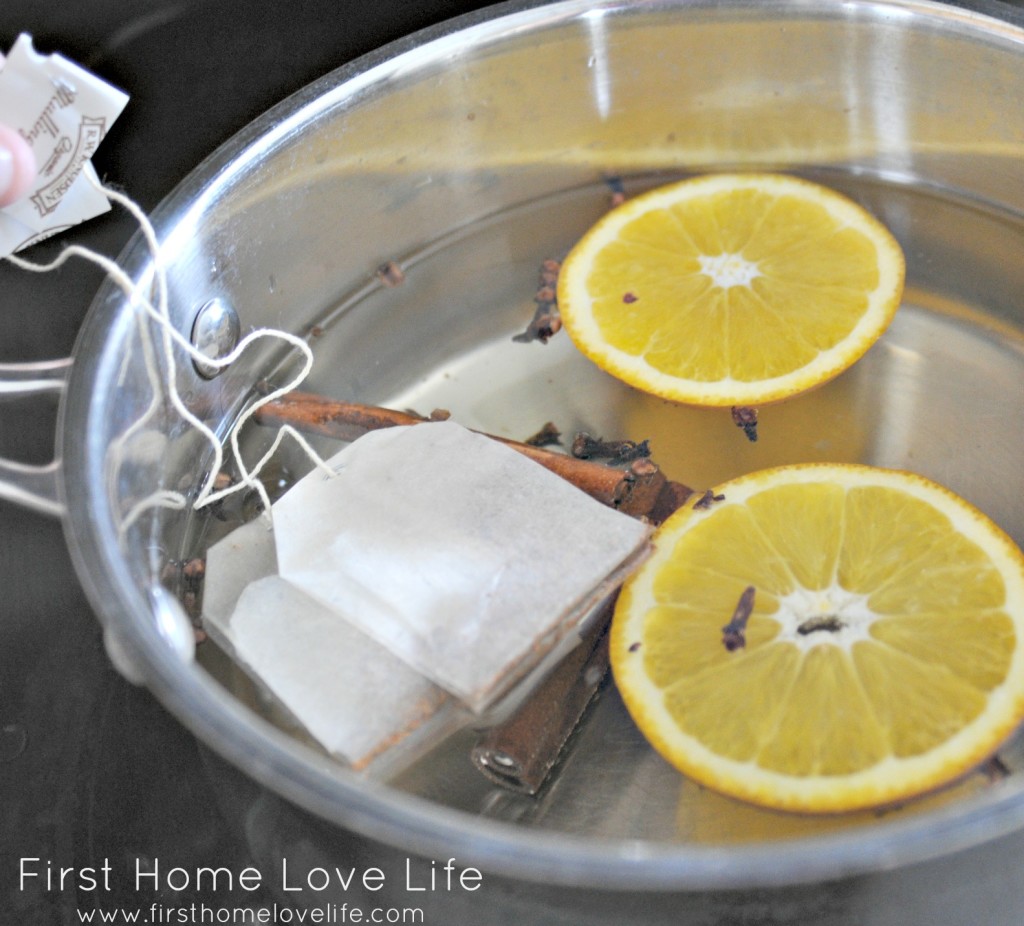 It smells incredible and definitely makes me think fall is in the air…
Enjoy xo.
Comments
comments