Today I wanted to share with you a super simple way to take your poultry up a notch! I love making this bistro style compound butter for chicken and turkey but feel free to use it on anything else. It's so delicious with turkey, and that's how I'm using it today…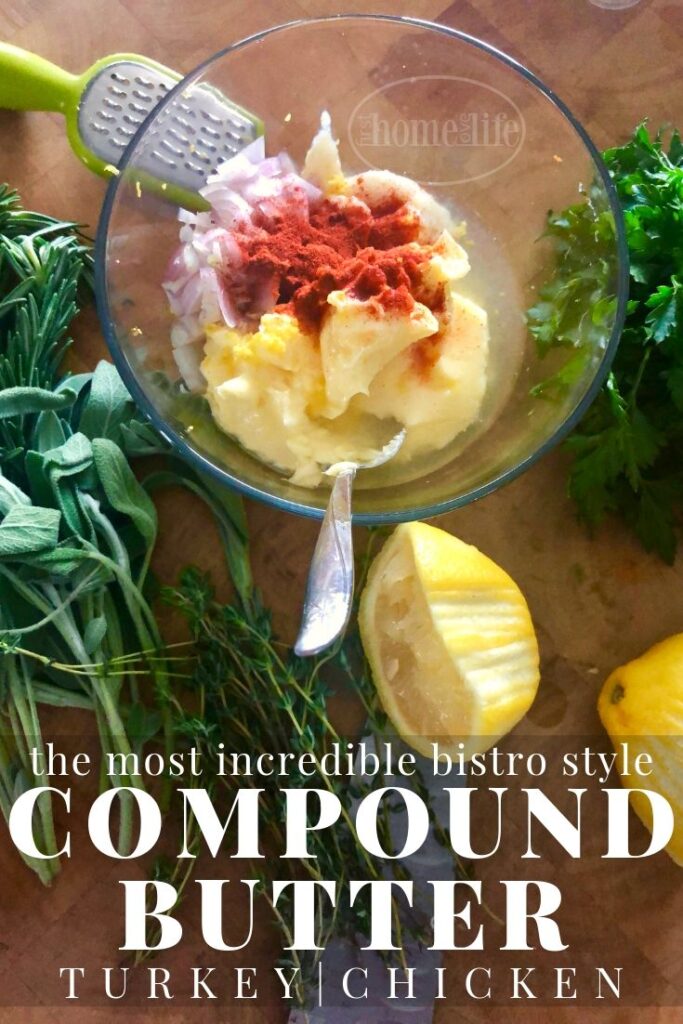 You see, every once in a while, I like to grab a turkey breast and legs in the meat department. It can sometimes be a challenge finding them when it's not near Thanksgiving, but my grocery store sometimes has them throughout the year.
I love to make an easy turkey dinner any time. Why wait until November?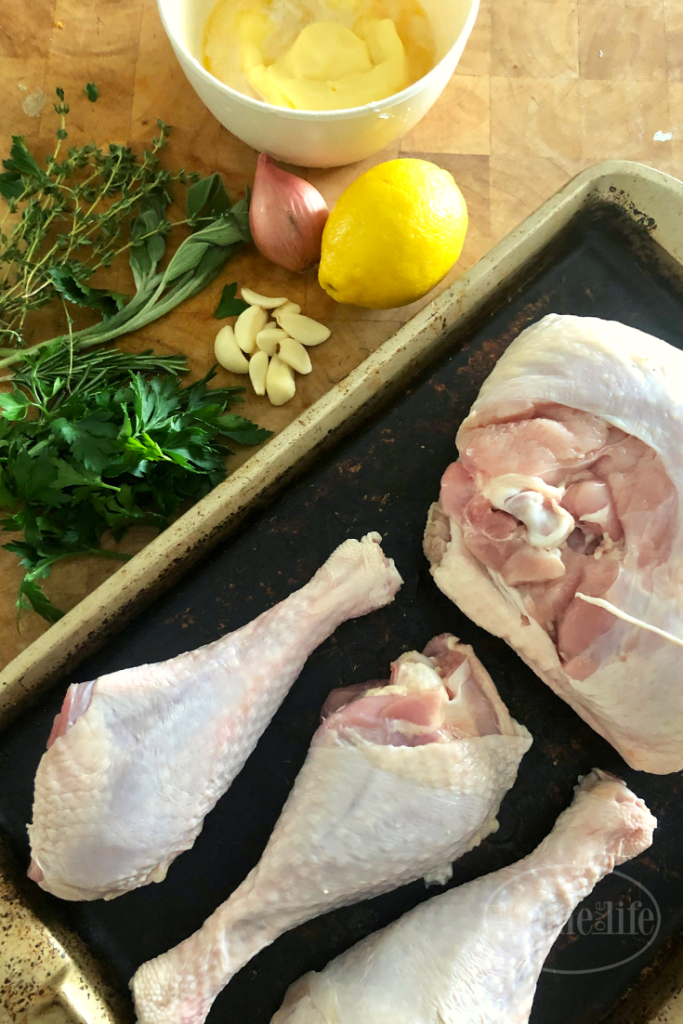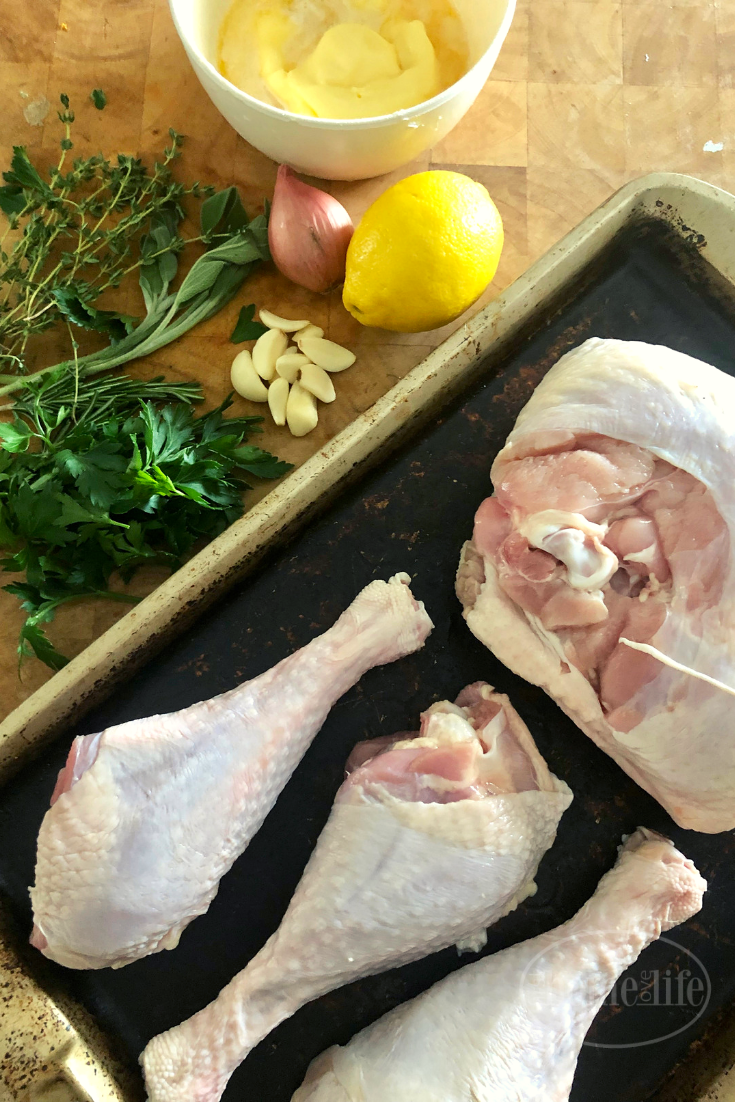 Now you can definitely do this on a sheet pan, but I actually prefer in the crockpot. The turkey comes out super moist! On this night I did it in the oven.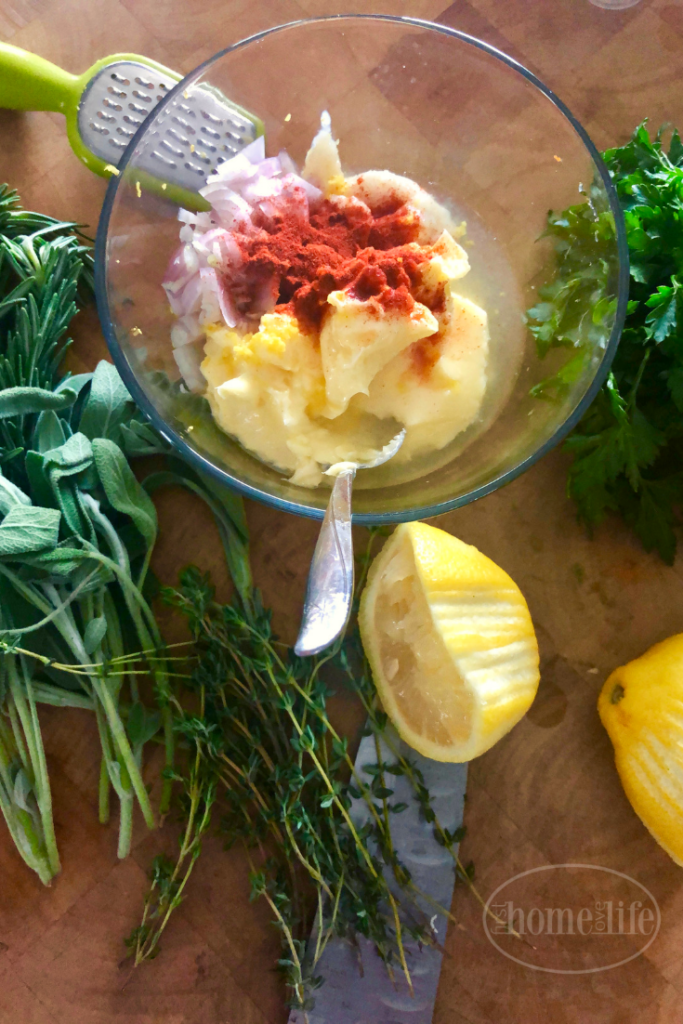 The key to having a great turkey is the rub. No matter how it gets cooked, if it's not seasoned well you'll have a really tasteless meal. And who wants that? Not me! That's for sure. 🙂
That's why I love making this bistro style compound butter turkey to put under and over the skin. Oh good gravy…
Mmm yes it makes good gravy too! Use those drippings to make the most fantastic gravy you've ever had!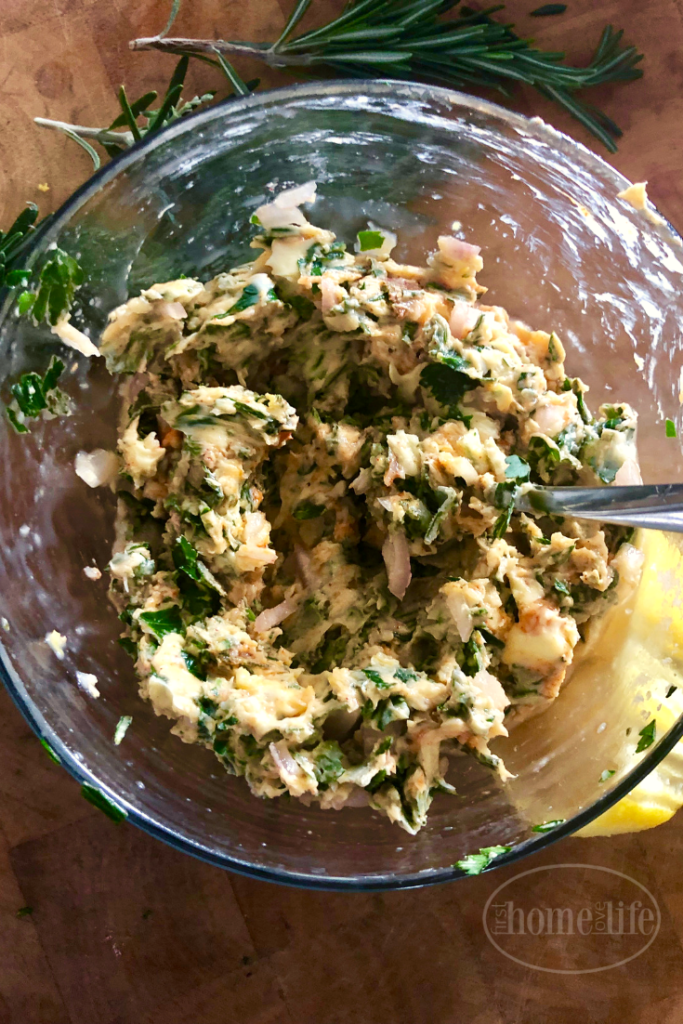 Here's how to make it…
Print
Bistro Style Compound Butter
---
Prep Time:

30 minutes

Cook Time:

4 hours 30 minutes

Total Time:

5 hours
Description
Easy and Delicious Bistro Style Compound Butter is Perfect for Turkey, Chicken and any other Poultry.
---
1 cup

room temp butter

1 tablespoon

fresh parsley (minced)

1 tablespoon

fresh rosemary (minced)

1 tablespoon

fresh thyme (minced)

1 tablespoon

fresh sage (minced)

1 tablespoon

paprika (dried)

1 tablespoon

poultry seasoning (dried)

1/2 teaspoon

red pepper flakes (dried)

6

–

8

cloves garlic (chopped)

1

lemon juice and zest

1

shallot (chopped)

1

chicken bullion cube

1 tablespoon

each salt and pepper
---
Instructions
Mix all the ingredients into a bowl and place in plastic wrap and form into a log. Freeze the butter until ready to use.
Place turkey parts on sheet pan and rub butter all over each piece and under the skin.
Oven- Preheat oven to 450, bake turkey for 20-25 minutes until skin begins to brown then lower temp to 400. Cover pan with tinfoil and cook for another 30-45 minutes. or until internal temp of turkey breast reaches 165.
Crockpot- scrunch up 3 pieces of tinfoil into logs and place at bottom of crockpot. Add in about a cup of water to bottom of pot. Place buttered up turkey pieces onto tinfoil logs. cover and cook on high for about 4 hours or until internal temp reads 165.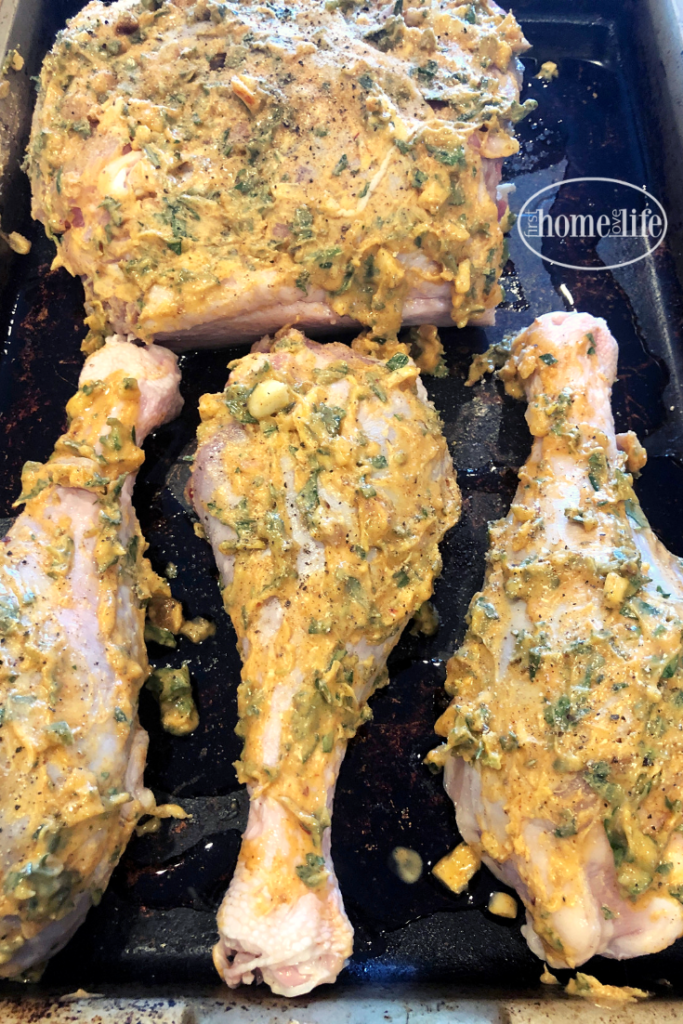 I love this recipe and hope you do too!
Don't hesitate to make this bistro style compound butter turkey any time of year. It's easy, and your family will definitely thank you for it.
Looking for more turkey recipes? Try these as well…
Talk to you soon friends, take care.
XO
Comments
comments