Holidays, birthdays, graduations, impromptu get togethers…you name it…I adore having people over, and will find any excuse to throw a party! I'm also one of those people that believes decor is just as important as the food and mood.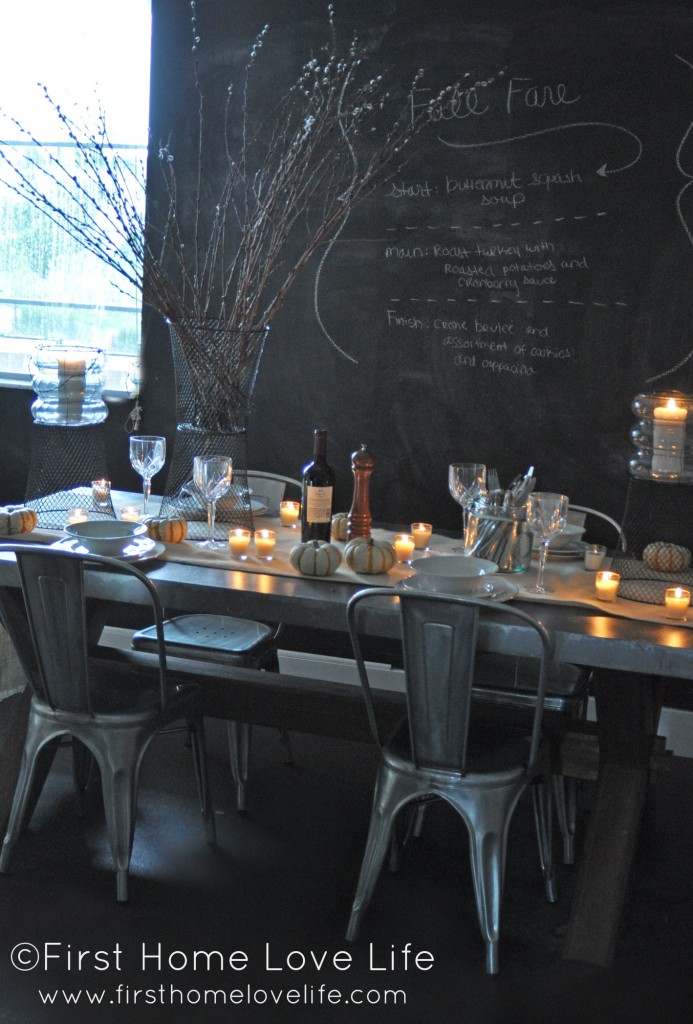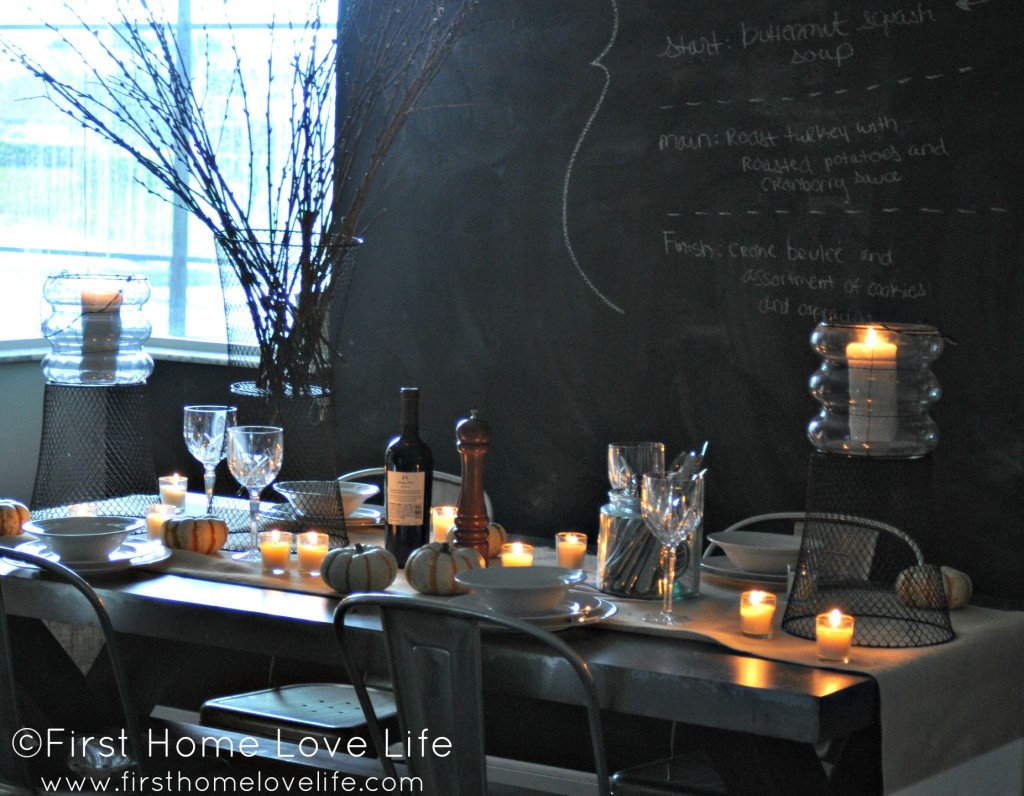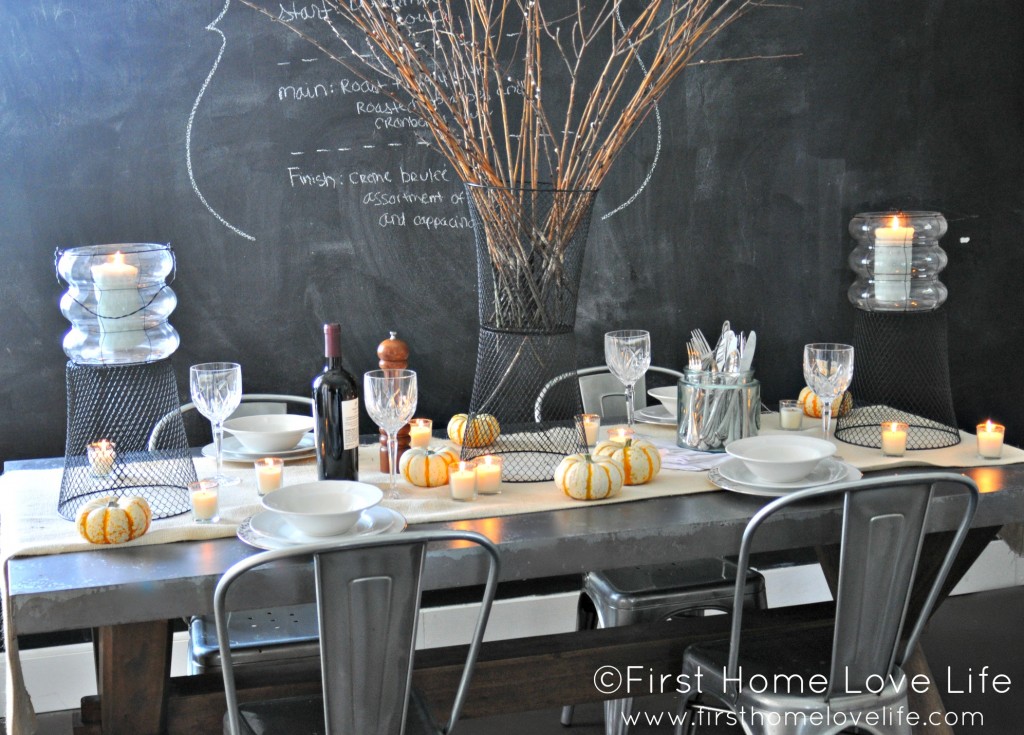 I'm all about less is more. I used to love putting decorations everywhere for everything, but as I get older I realize there are key components that I like to stick to for a successful table setting.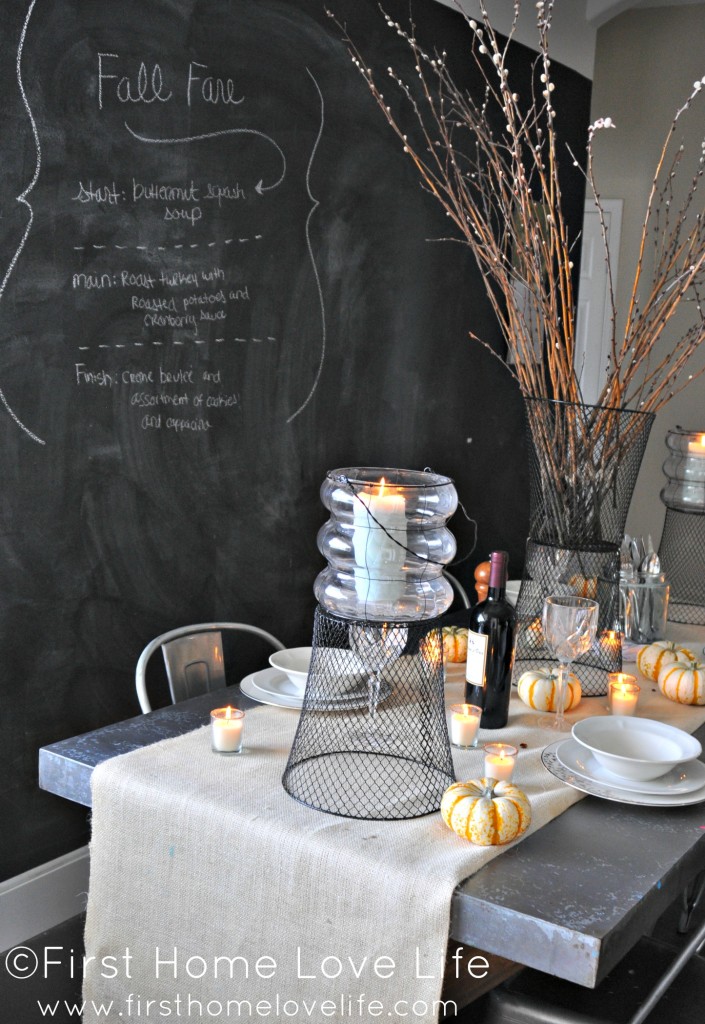 HEIGHT- I think every tablescape needs drama. Whether it's an elegant bouquet of flowers or simple pussy willow stems like above. You want your guests eyes to move up, down and all around while seated at the table, or helping themselves to a buffet. Believe it or not you can create height on a table with the most unusual items. I've done it with just using cardboard boxes under a table cloth, or in this case dollar store waste baskets. I.Kid.You.Not.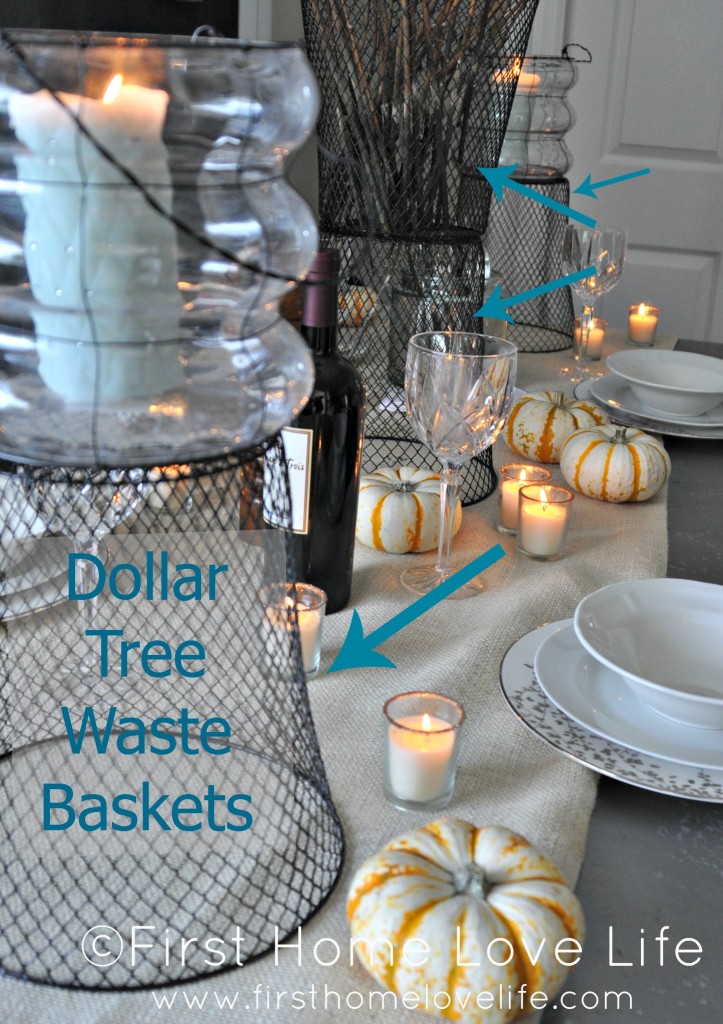 They look like they could be expensive candle holders right? Nope, just some wire trash baskets that I topped with a Ross clearance section candle lantern, and voila…instant drama! Which brings me too my next must have for any table scape…candles…and lots of them!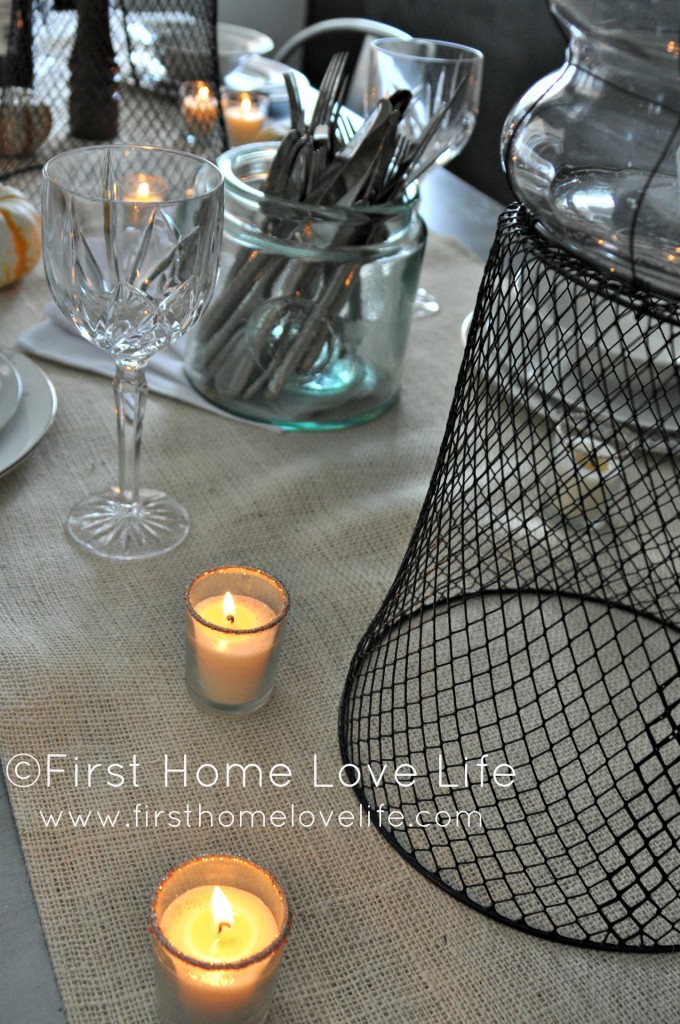 I always like to add simple little touches everywhere and in this case I 'martini rimmed' my votive holders with gold glitter. Super simple…here's how I did it….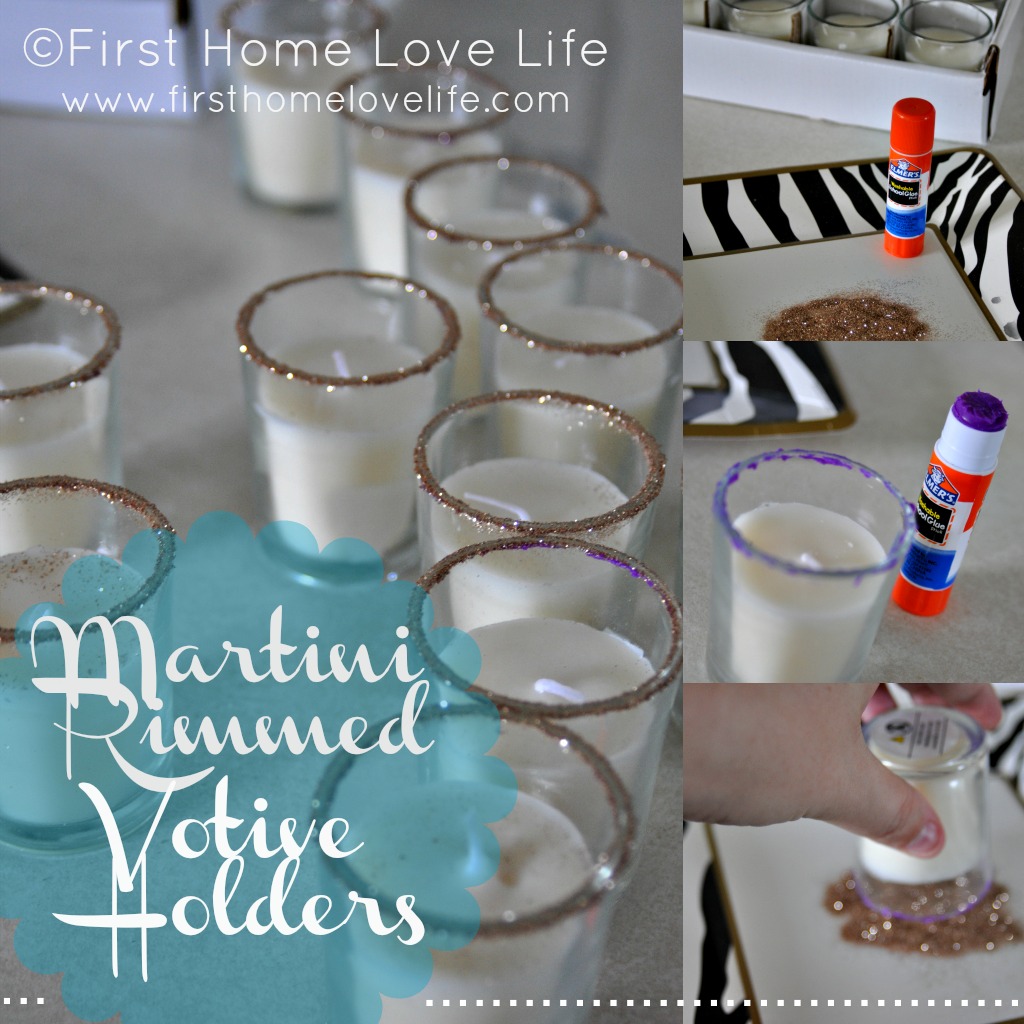 Sprinkle some glitter onto a paper plate.
Take a glue stick and press glue onto rim of glass, go around a few times.
Dip your glued rim into the glitter.
Twist glass in glitter and tap off excess.
Last but not least, don't be afraid to mix and match.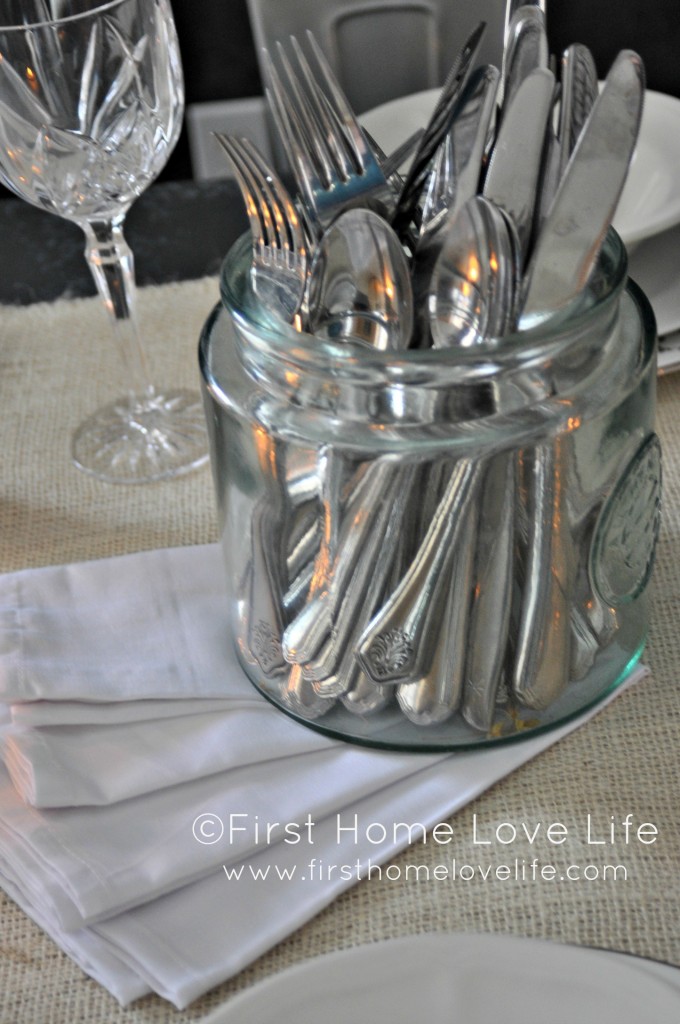 I love the juxtaposition of having fresh white linen napkins against a rough burlap table runner. Or the fact that my silverware is just thrown simply into a vintage blue jar for easy access.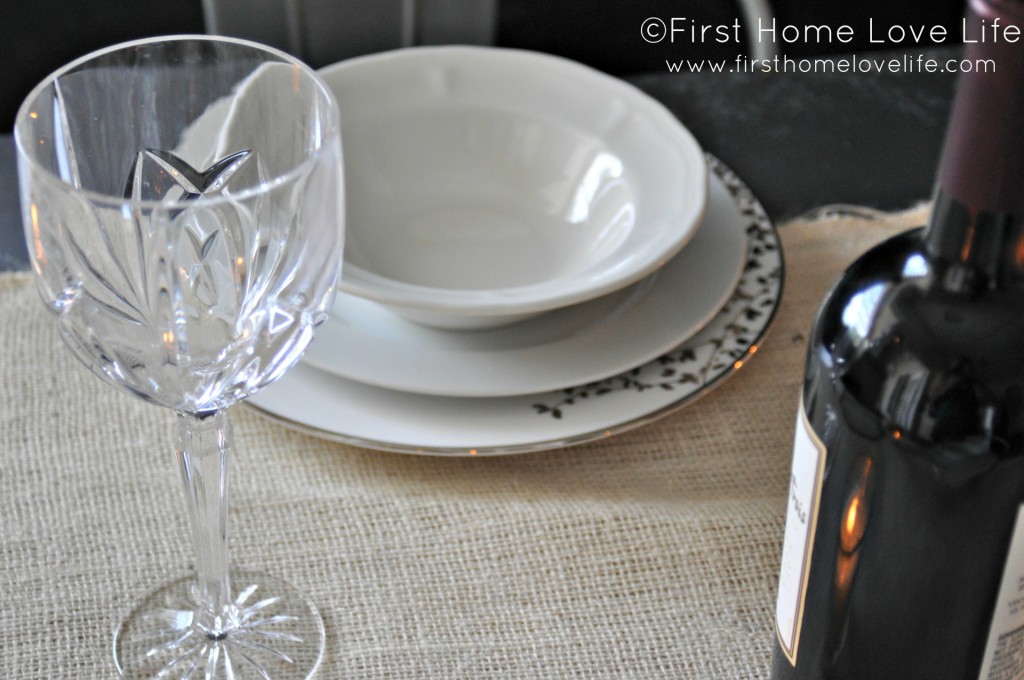 I love the idea of my every day dinnerware being set with the fine bone china and crystal stemware. In other words…don't be afraid to 'dumb it down' as I like to say. It doesn't always have to be a black tie event, and it doesn't always have to be paper plates and plastic forks. There's a happy medium.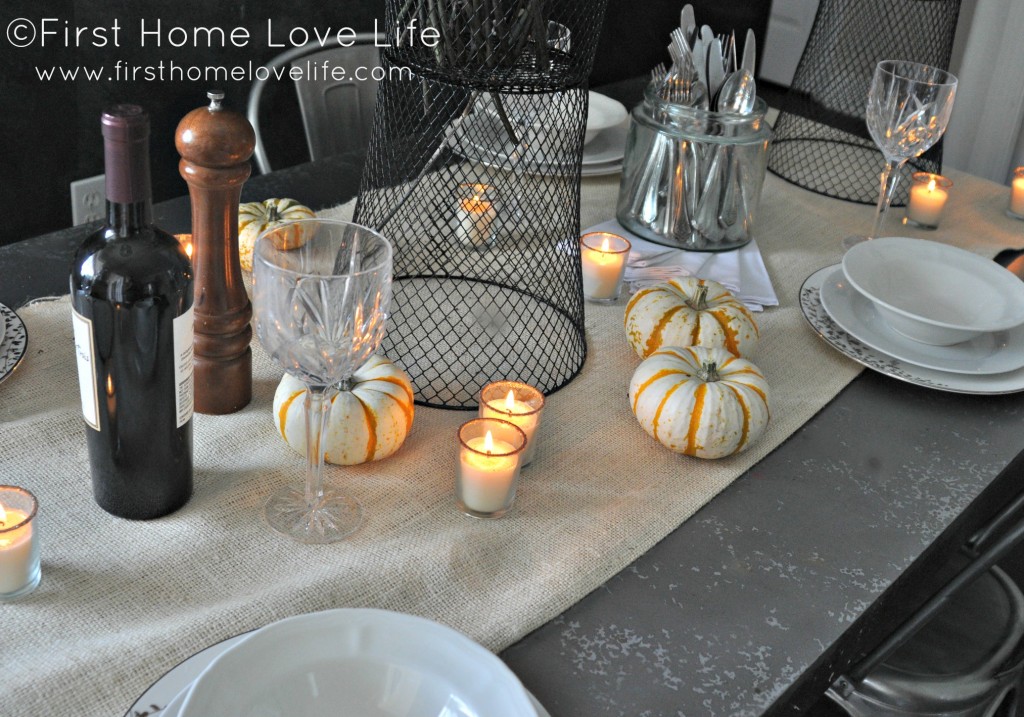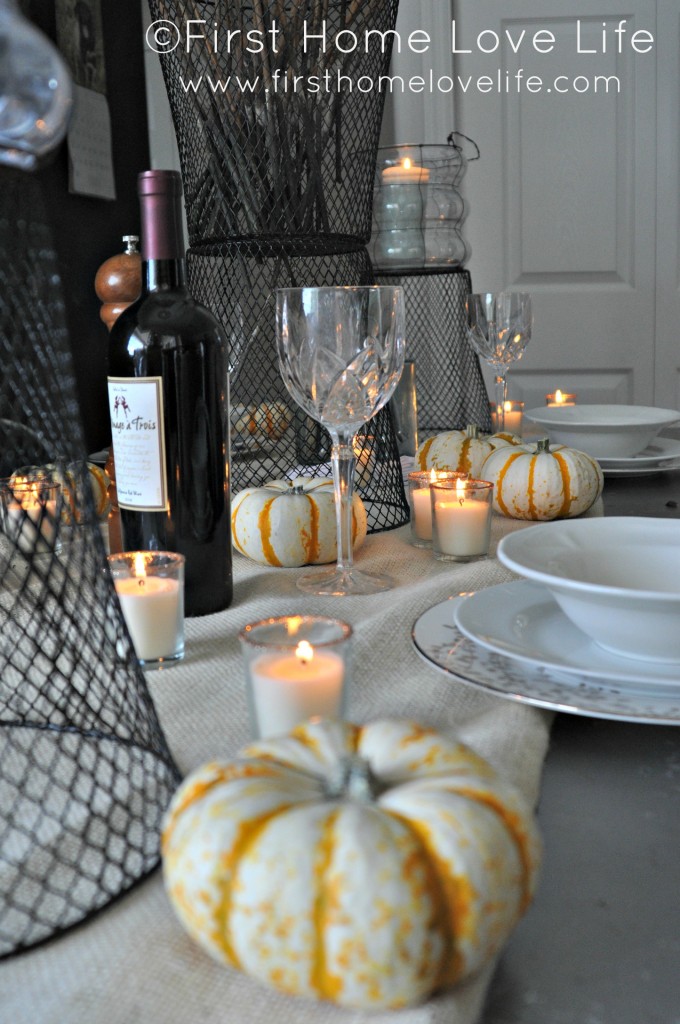 So there ya have it… My 2012 fall tablescape and I think it would be a beautiful Thanksgiving table as well!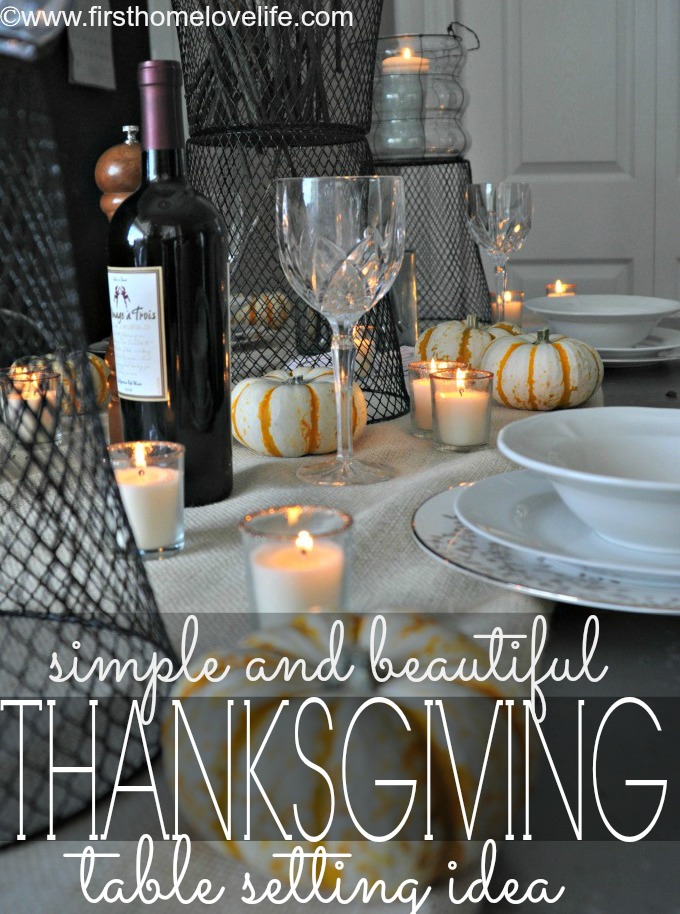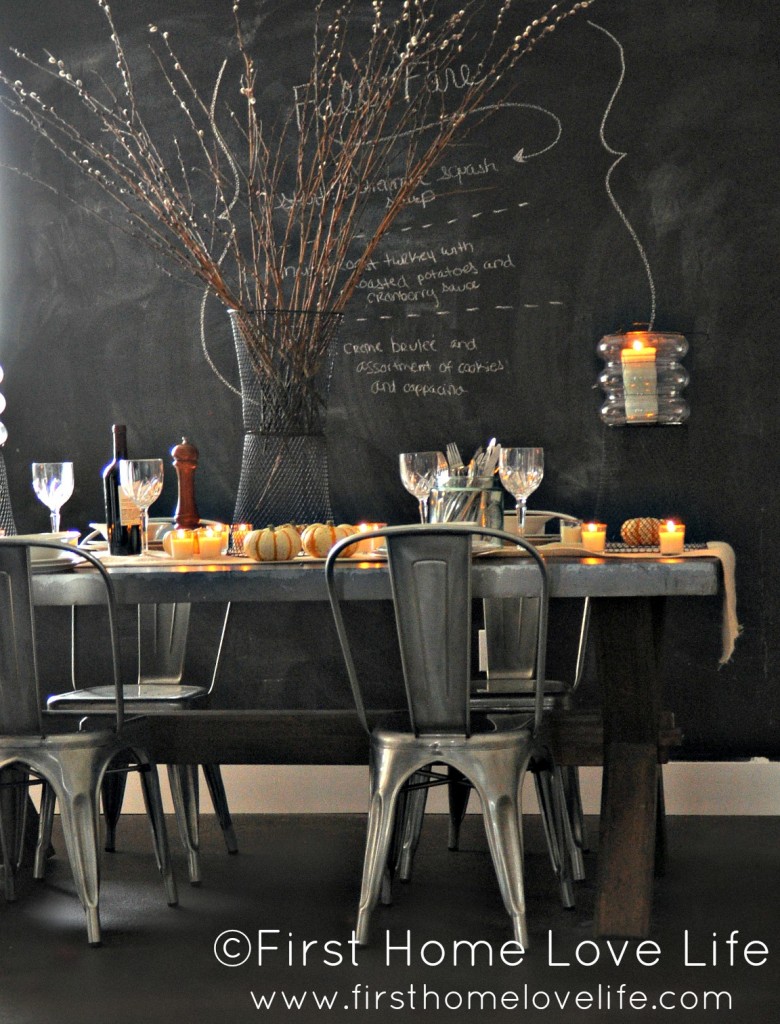 Talk to you soon guys, take care!
XO
Comments
comments