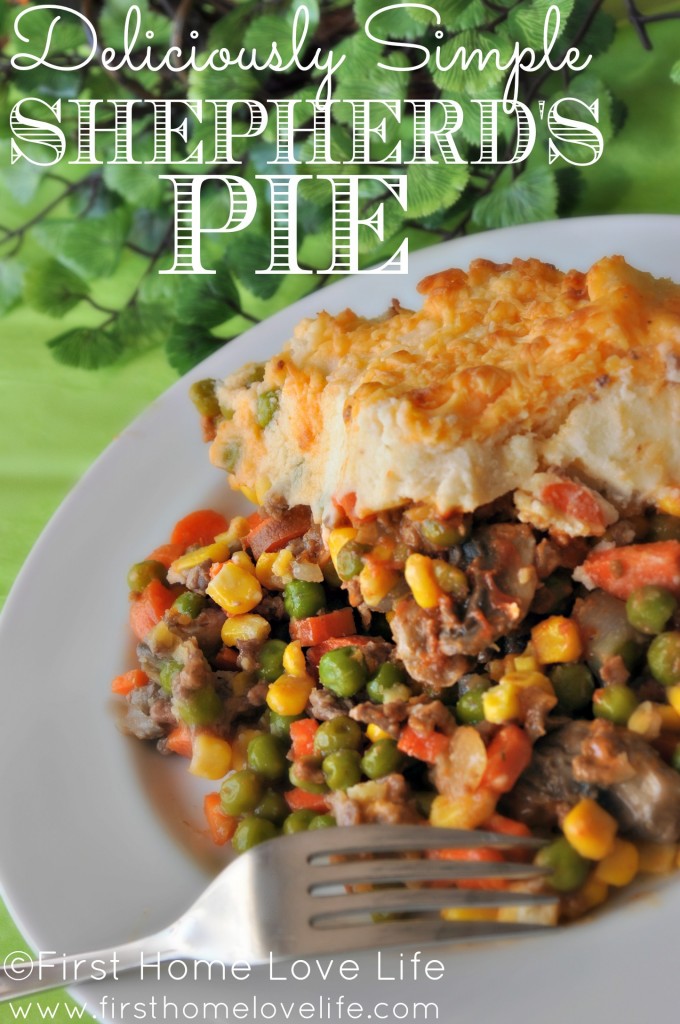 Do you celebrate St.Patricks Day?
I'm half Irish so I do, but even if you're not Irish you can still enjoy this deliciously simple meal any night of the week.
Here's what you need…
For the Potatoes
2 pounds potatoes
2 tablespoons sour cream
1 large egg
1/2 cup cream
shredded sharp cheddar cheese (to top)
salt and pepper
For the Mixture
1 tablespoon olive oil
2 pounds ground beef or ground turkey
5 large carrots, peeled and chopped
1 medium yellow onion, chopped
2 tablespoons butter
2 tablespoons all-purpose flour
1 cup beef stock
4 teaspoons Worcestershire sauce
1 cup ketchup
2 cups frozen peas
2 cups frozen sweet corn
2 cups frozen green beans
2 cups sliced white mushrooms
salt, pepper and paprika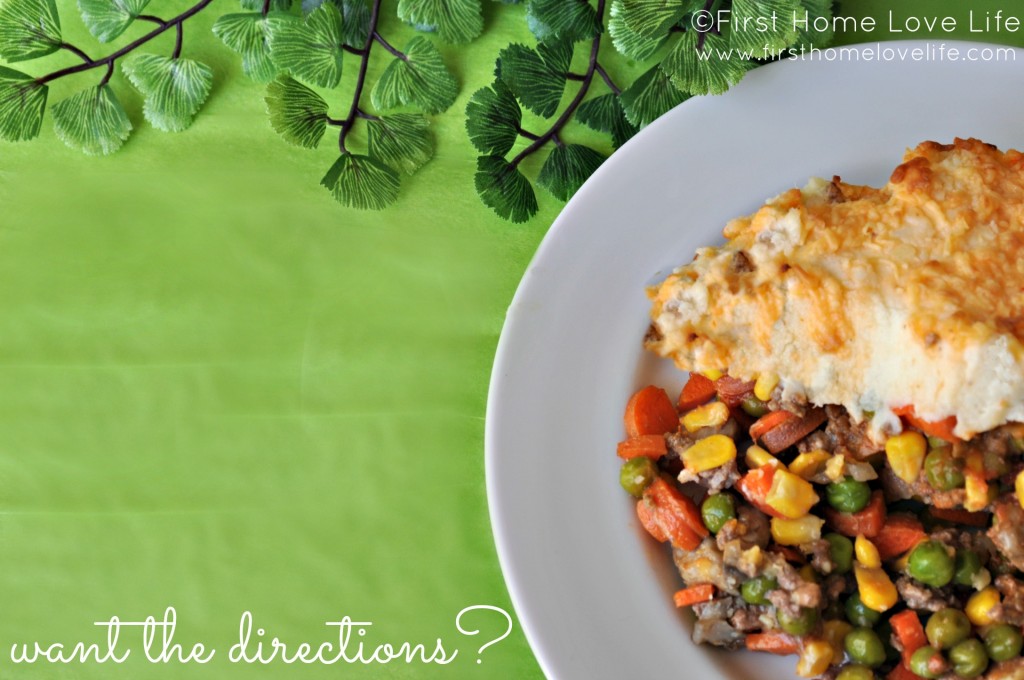 In a large pot, boil the potatoes in salted water until tender, about 10-12 minutes. While the potatoes cook combine the sour cream, egg and cream into a measuring cup and mix. Drain the potatoes and pour them into a large bowl. Add the cream mixture into potatoes and mash until potatoes are to the consistency you like (I leave them a bit chunky). Set aside.

Preheat a large sauté pan or skillet over medium high heat. Add oil to hot pan with beef or turkey. Season meat with salt and pepper. Brown and break apart meat for 5 minutes. Add the chopped carrots and onion to the meat. Continue to cook for another 5 or so minutes…
In another small skillet over medium heat cook butter and flour together until it makes a dough like consistency. Whisk in broth, ketchup, and Worcestershire slowly, working out all the lumps.
Add frozen veggies into the skillet with the meat.
Add sauce to the pot and mix everything together well.
In a large lasagna dish or something similar add the meat mixture.
Spread potatoes evenly all over the top, sprinkle cheddar cheese on top of potatoes and garnish with paprika (optional)
Put the shepherds pie under the broiler until the cheese has melted and bubbled, and potatoes have browned a bit.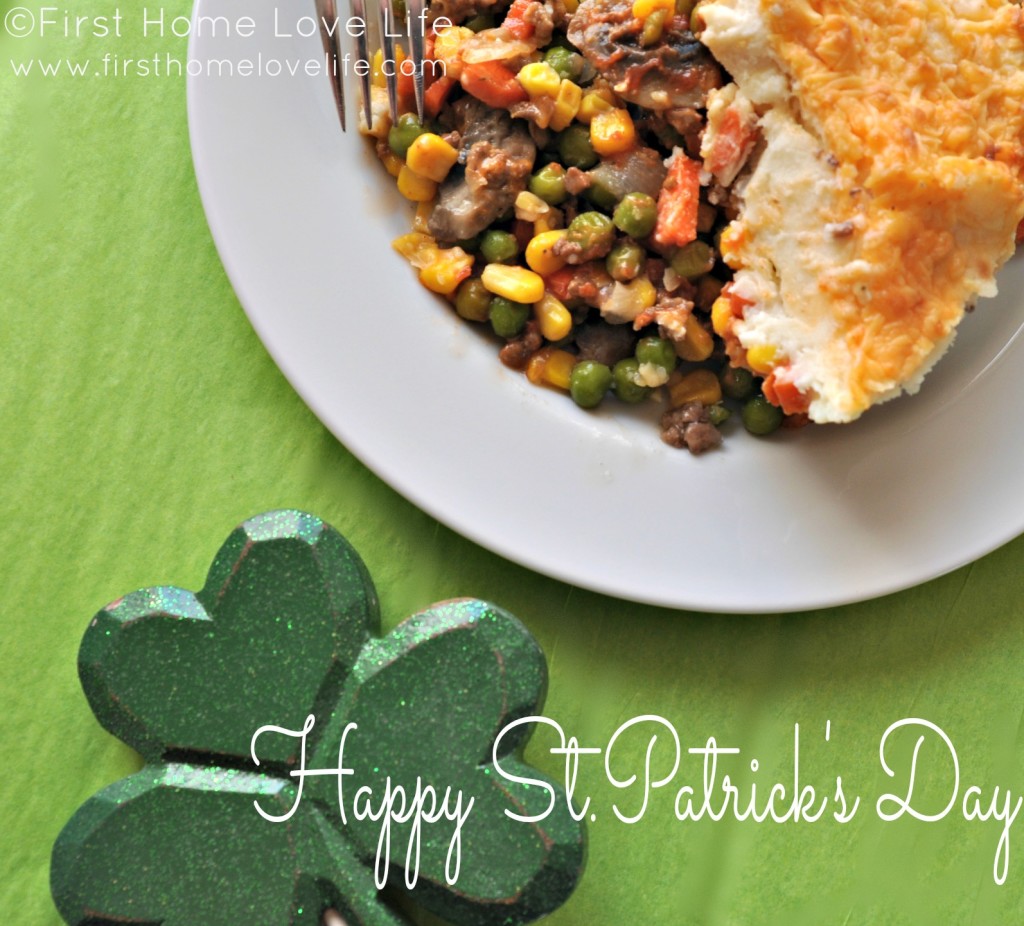 Comments
comments