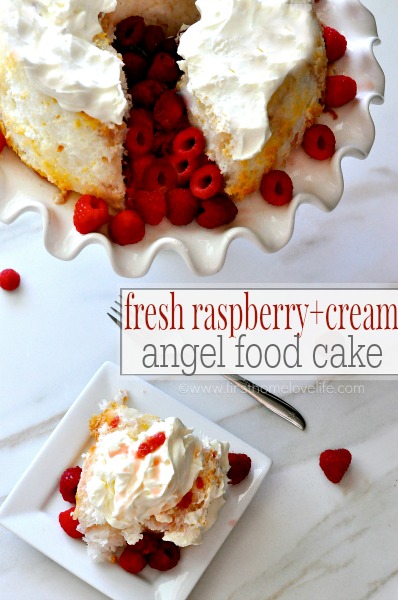 Last year I shared a secret with you all. I fake it…when it comes to making desserts, that is. 😉
7,000+ pins later on my sweet strawberry shooters, and I thought to myself I needed to share with you a round two, one that's been a go-to favorite this spring and summer! Because let's face it…Sometimes prettying up a store bought cake is as good as it's going to get! I know and am fully aware of what my limits and capabilities are. Baking is no where on that list… 
Here's what you'll need…
store bought angel food cake (or make your own…no judgement- I'll just stand here, giving you the stink eye til you're done…) 😉
1/4 cup raspberry jam
1/4 cup water
possibly a teaspoon of sugar
fresh raspberries
heavy cream
confectioners sugar
*or omit the heavy cream and confectioners sugar and go for the canned whipped cream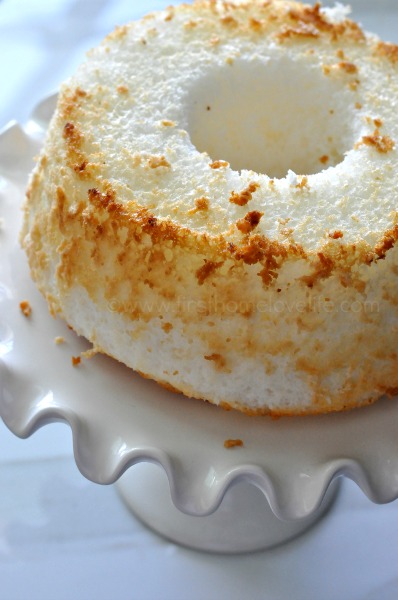 I just love angel food cake! I actually don't have much of a sweet tooth, but certain things just do it for me…Angel food cake is one of those things. 🙂
So first up…Use a skewer to poke holes all over the cake. This is going to allow the raspberry syrup we make to penetrate and moisten the angel food cake.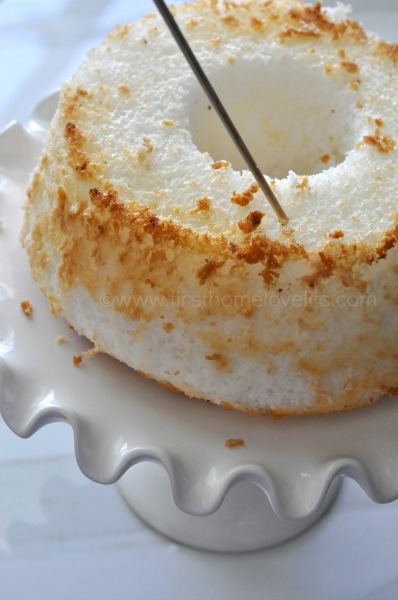 Now, in a small sauce pot add 1/4 cup water, and 1/4 cup raspberry jam onto the stovetop on medium low to until the jam melts into the water and creates a syrup. (OPTIONAL) I personally like a little texture to it so I'll mash up a few fresh raspberries and toss them into the syrup  which can also make the syrup a little bitter, so I'll add about a teaspoon of sugar to sweeten it back up. You don't have to do this if you don't want to… 🙂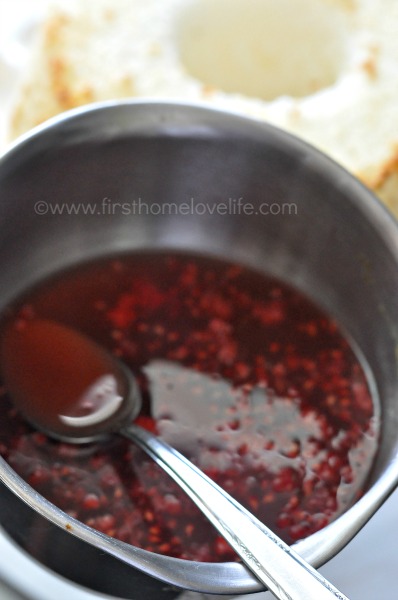 Drizzle that deliciousness all over and around the cake, and let it absorb everything like a sponge.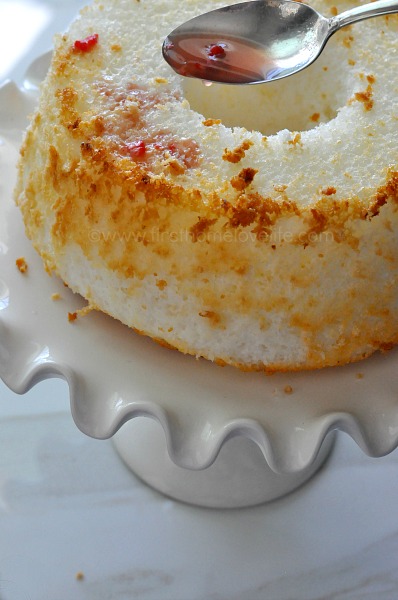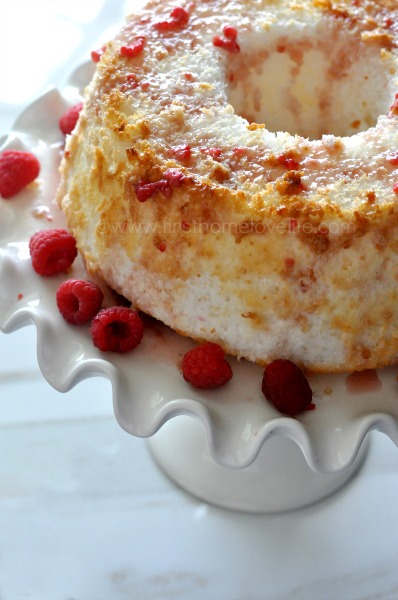 When it's all coated, pop it in the fridge for 20-30 minutes to get a chill on it, and let the cake really absorb those syrup into every nook and cranny.
Then slather on the homemade whipped cream (confectioners sugar + heavy whipping cream) or the canned stuff…I've used both, and both are equally as good 🙂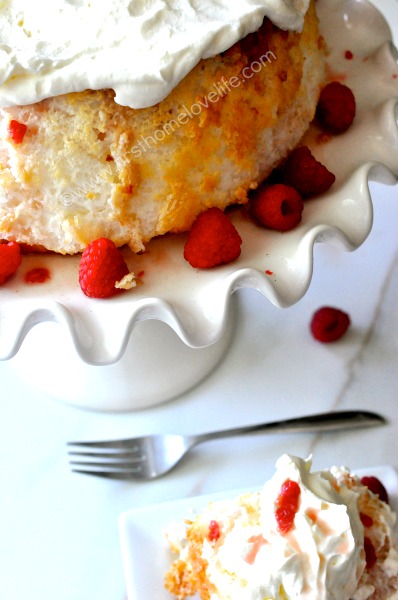 *OUCH! Sorry…face planted into my screen on that last one…*
Light as air, creamy, cool, refreshing, and so elegant! It might not be homemade but it's delicious nonetheless! I've thoroughly been enjoying this simple to put together dessert this summer, and so has everyone else who's tasted it. I've even had to dish out my 'secret' recipe once or twice! 😉 Oh well…Cat's really out of the bag now!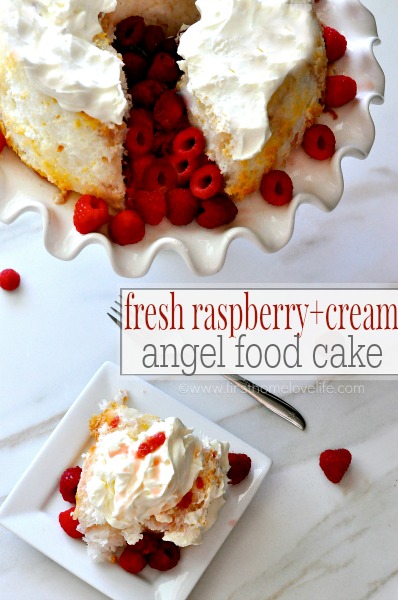 Another fake it until you make it dessert…no shame in my game…haha! 🙂
Talk to you soon friends, take care!
XO
Comments
comments