When you think of football, what's the first thing that pops into your head? Beer…
Okay, maybe that wasn't the best way to start this post, but you are going need something delicious to eat while watching the game and drinking those ice cold brewskis! 🙂 With the Super Bowl just around the corner, I thought it would be the perfect time to share with you how to make my hands down FAVORITE game day food…The most deliciously crispy BAKED buffalo chicken wings! YUMMMMM-OH BABY!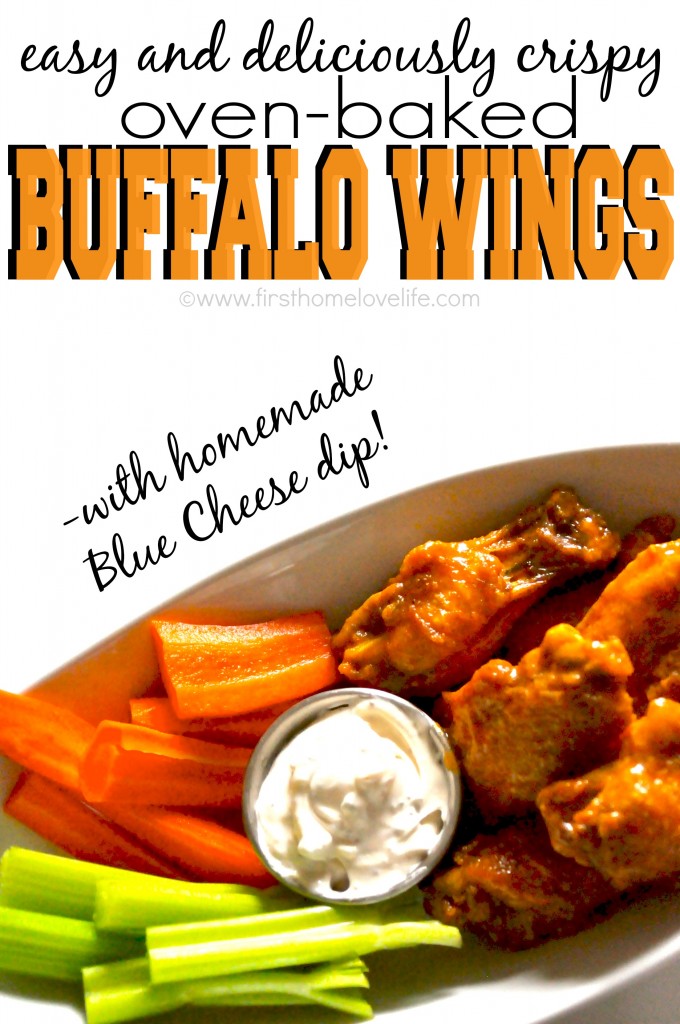 For the wings- (serves 6-8 people)
3-4 lbs. wingettes and drumettes
grapeseed oil (or any other light colored oil)
salt and pepper
sprinkle of flour
PREHEAT OVEN TO 425, MAKE SURE RACK IS NEAR TOP IN OVEN…
Rinse your wings off in cold water and pat completely dry with paper towels
Cover a baking sheet in tinfoil and put your dried off wings on it
Drizzle your wings with oil and add a good amount of salt and pepper, toss together, spread them out and lightly dust them with flour.
Put the wings in the oven for 50-60 minutes on the top rack. I like mine a little "over done" so I leave them in closer to 60-65 minutes.
For the wing sauce-
1/2 cup of unsalted butter
2/3 cup of hot sauce (I like Franks Red Hot, but whichever you like is fine)
a splash of white vinegar
1/4 teaspoon of garlic powder
1/8 teaspoon cayenne pepper
salt and pepper
*This is for about medium-kinda hot heat…if you prefer mild wings add more butter, if you prefer hot wings add more hot sauce. Keep tasting until it's just right, just like Goldilocks 😉
Combine all the ingredients in a pot on the stove on medium-low heat, keep mixing until everything is combined and dissolved. Set aside until wings are done.
When the wings are cooked and cooled for a bit put them in a big bowl, pour wing sauce on top and toss together, and refrain from eating them all at once! 😉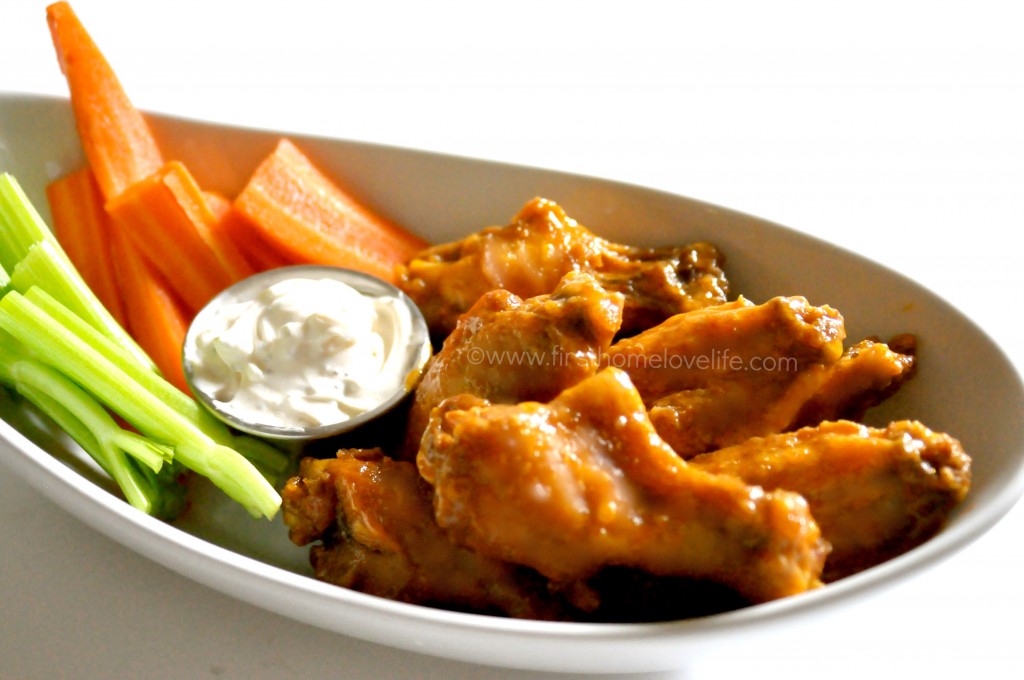 Now for a little refreshing dip to cool down the heat…
Blue Cheese Dip-
1 cup sour cream
1/2 cup crumbled blue cheese
1/4 cup mayo
2 cloves garlic (minced)
1 tablespoon celery seed
splash lemon juice
salt and pepper
Mix everything together until completely combined. Refrigerate until ready to serve.
Oh my word are these tasty…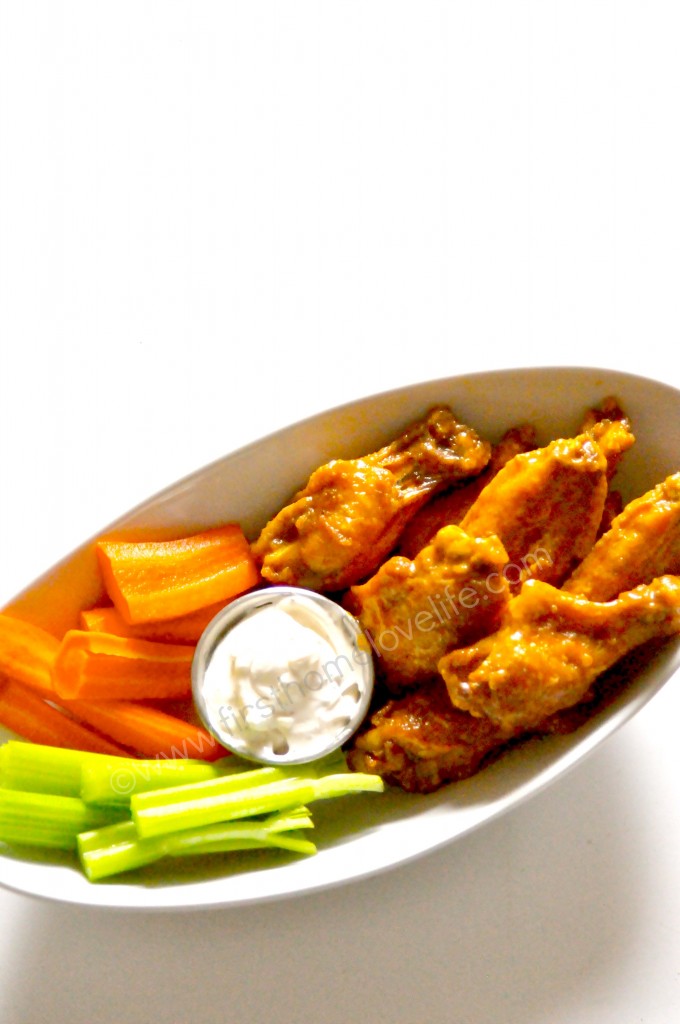 Serve them up with carrot and celery sticks and that delicious blue cheese dip and you'll have a winner on your hands!
I may not be able to predict who will win the Super Bowl for you, but I can predict your friends and family will gobble these up in no time!
I hope you love this recipe, as much as we do 🙂 Tell me…what's your must have football food while watching the game?! I'd love to know either by leaving me a comment below or on my Facebook page!
Want more yummy recipes? Check out all my others while you're here!
Talk to you soon friends, take care!
XO
Comments
comments