My internal clock runs a bit fast apparently because every year right around the middle of August I start craving my go-t0 cooler weather dishes. Dinners like beef stew, tomato soup, butternut squash, and the most amazing pot roast dinner (or Sunday Supper) as my mom would have called it.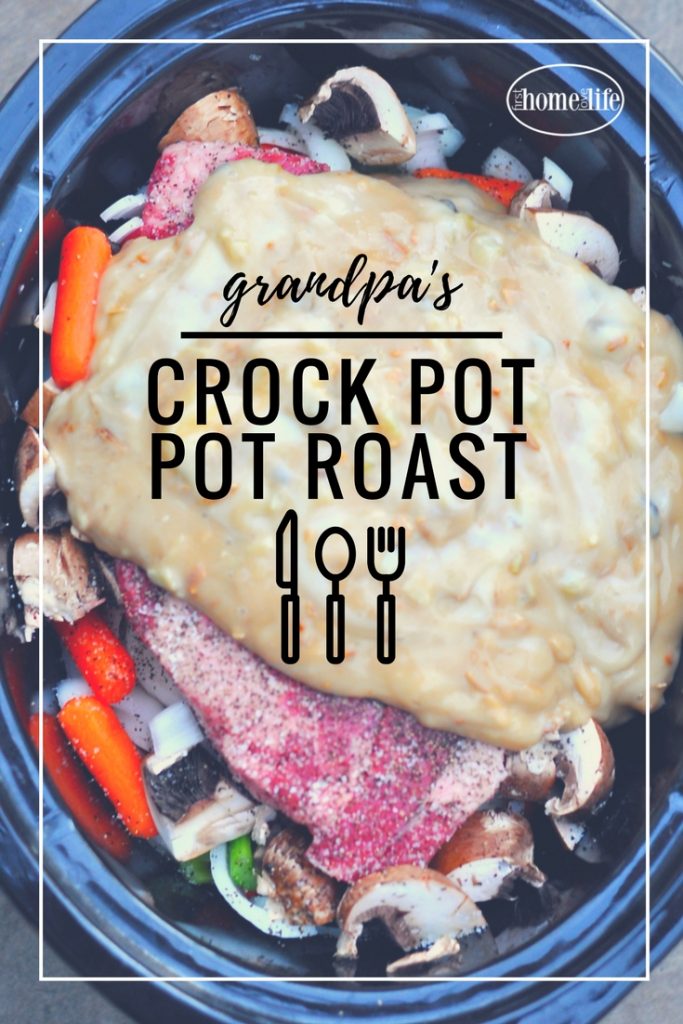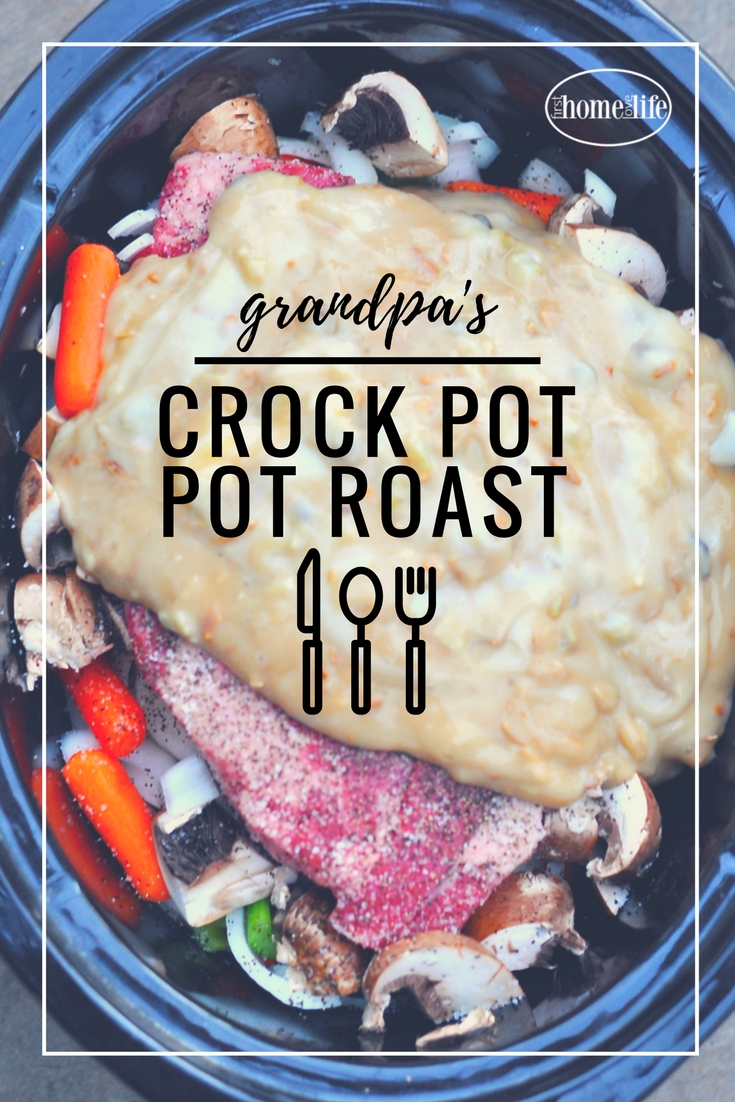 This recipe stems from my grandfather's pot roast that I have tweaked over the years. It's a family favorite, and perfect for when the temps drop a little cooler. The best thing about it? It's a one pot wonder with as little as 15 minutes of prep! I don't know about you, but once fall is here, I'm BUSY…So being able to throw everything into a crock pot and forget about it until dinnertime is a win-win for everyone! Here's what you'll need to make the most amazing pot roast dinner…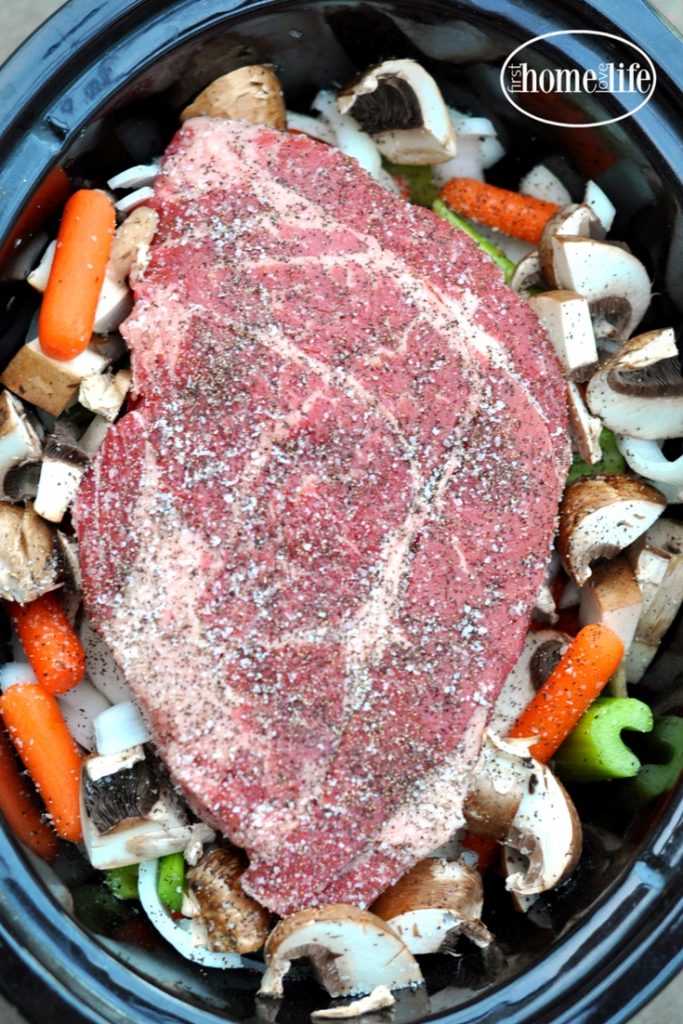 Ingredients:
3-4 pound pot roast
1 can of condensed cream of mushroom soup
2 packets of Lipton onion soup mix
1 cup of dark beer like Guinness or similar (you can leave this out if you want and just add more stock)
1/2 cup of beef stock
3-4 stalks of celery (rough chop into 2 inch pieces)
4 carrots (rough chop into 2 inch pieces)
4 parsnips (rough chop into 2 inch pieces)
1 yellow onion (sliced)
1 box of baby bella mushrooms (sliced)
12 small purple, red, yellow fingerling potatoes (quartered)
salt and pepper
Get out your crock pot and lay all of your chopped vegetables and potatoes at the bottom to make a bed for your meat.
Pour the liquids over the veggies and sprinkle with salt and pepper.
Take out your roast sprinkle with salt and pepper and place on top of veggies.
In a small bowl, mix together the cream of mushroom soup, and both packets of Liptons onion soup then pour the whole mixture over the roast.
Put the cover on your crock pot and set the dial for medium/low for 8 hours.
Seriously, could it get any easier than that?!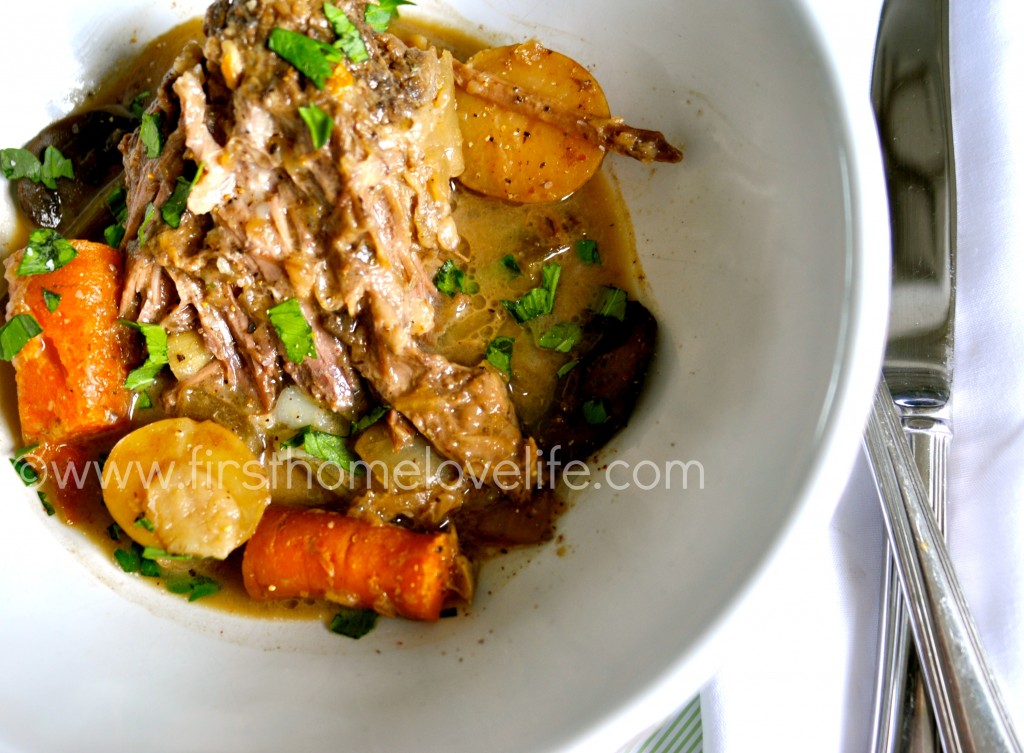 In 8 hours you will have the most succulent, melt in your mouth pot roast you've ever tasted.
I hope you enjoyed this recipe, and if you make it I'd love to hear how much you loved it either here in the comments or on my Facebook page!
Talk to you soon guys, take care!
XO
Comments
comments