My daughter used to be so easy to cook for. She would eat almost anything I put in front of her when she was a toddler, but over the last year or so she's become kind of picky and while I hope it's just a phase I've had to become kind of creative at finding ways to make sure she eats enough greens and protein!
Our go-to supermarket is Publix here in the south. One of the many things I love about Publix in particular is every night around five o'clock they have someone cooking up a sample meal from their Aprons Simple Meals book. This past week when we went they were serving up Bacon Cheeseburger Pizza, and while it's definitely not something I could eat every week, my daughter LOVED it. So I tweaked it a bit to make it a little less unhealthy, and sneak in some veggies…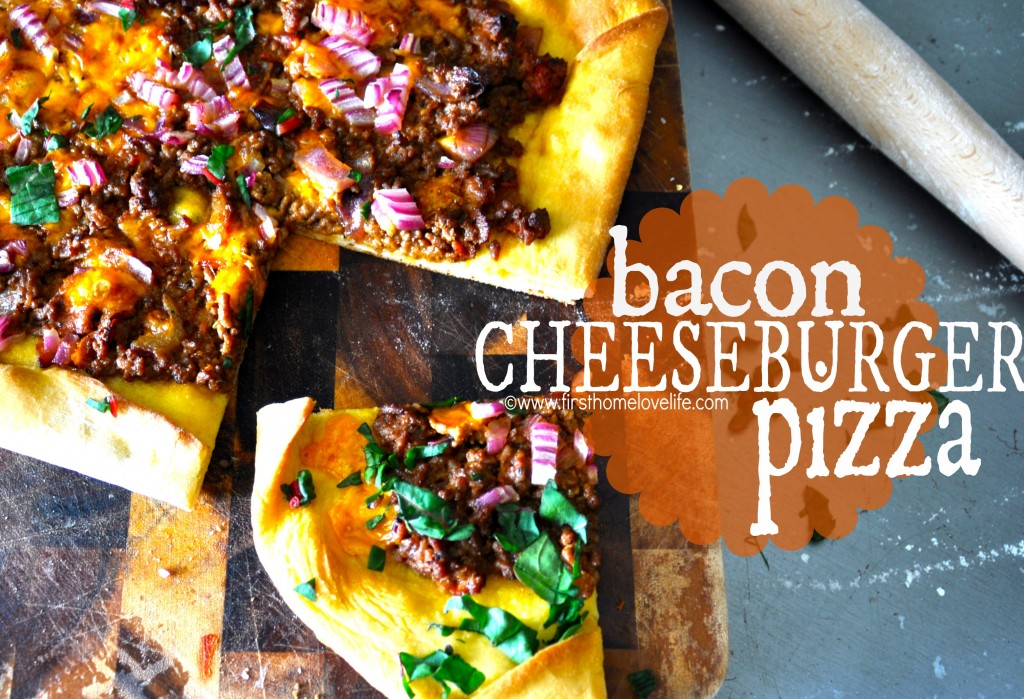 Bacon Cheeseburger Pizza- Serves 8
Ingredients:
1 lb lean ground turkey
3 slices bacon, chopped
1/2 cup shredded low fat sharp cheddar cheese
1/2 cup chopped red onions
fresh pizza dough
2 teaspoons burger seasoning (I used Weber brand)
2 tablespoons yellow mustard
2 tablespoons ketchup
2 cups of thinly sliced rainbow chard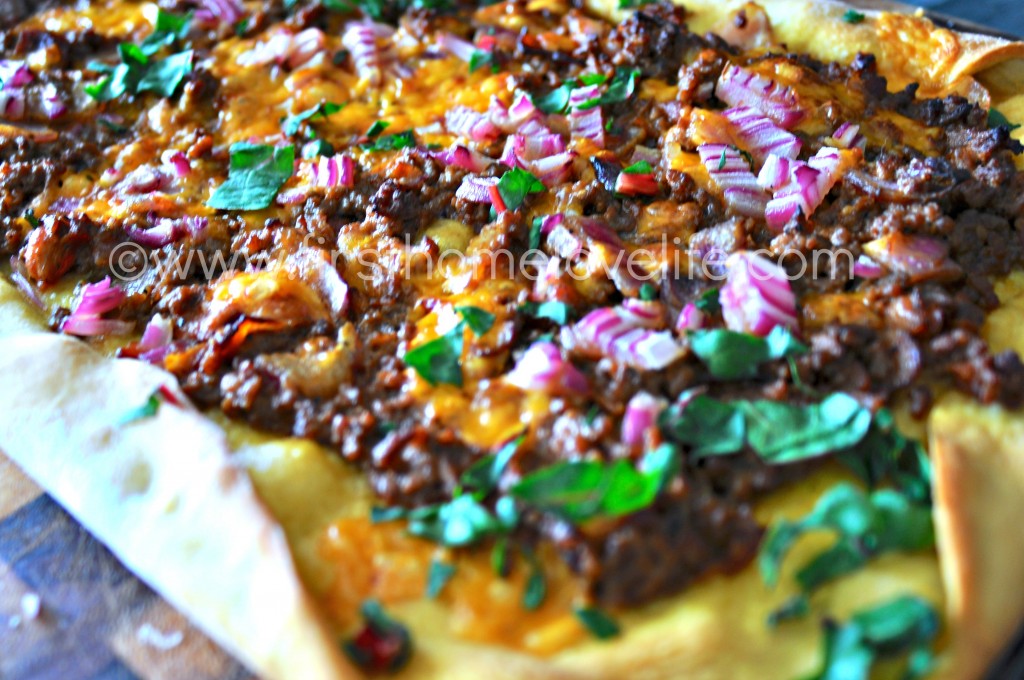 Recipe:
Preheat oven to 400°F.
In a large sauté pan on medium-high… Cut bacon and place in pan. Add ground turkey and seasoning; cook 6-8 minutes, stirring to crumble, or until no pink remains and bacon begins to crisp.
Add in Chard and cook until just wilted.
Flour hands and rolling pin and lightly roll out dough to desired thickness, place dough evenly into lightly oiled baking sheet
Top dough turkey mixture, cheese and onions; drizzle with mustard and ketchup. Bake 20–30 minutes (depending on thickness of pizza)
I hope you enjoyed this recipe, and if you're looking for other kid pleasing meals check out my daughters FAVORITE Shepherds Pie. She could seriously eat that every day!
Talk to you soon guys, take care.
XO
Comments
comments