When my husband and I were dating, one of our favorite spots to grab a bite to eat was Bahama Breeze. We would head there almost every Friday night and then catch a movie afterwards. The food was always great, no matter what we ordered, although we definitely had our favorites! I was a "chicken santiago" girl, and he was a "full rack of island ribs" guy, but one thing we could always agree on was the appetizer and that was the roasted cuban bread with tomatoes…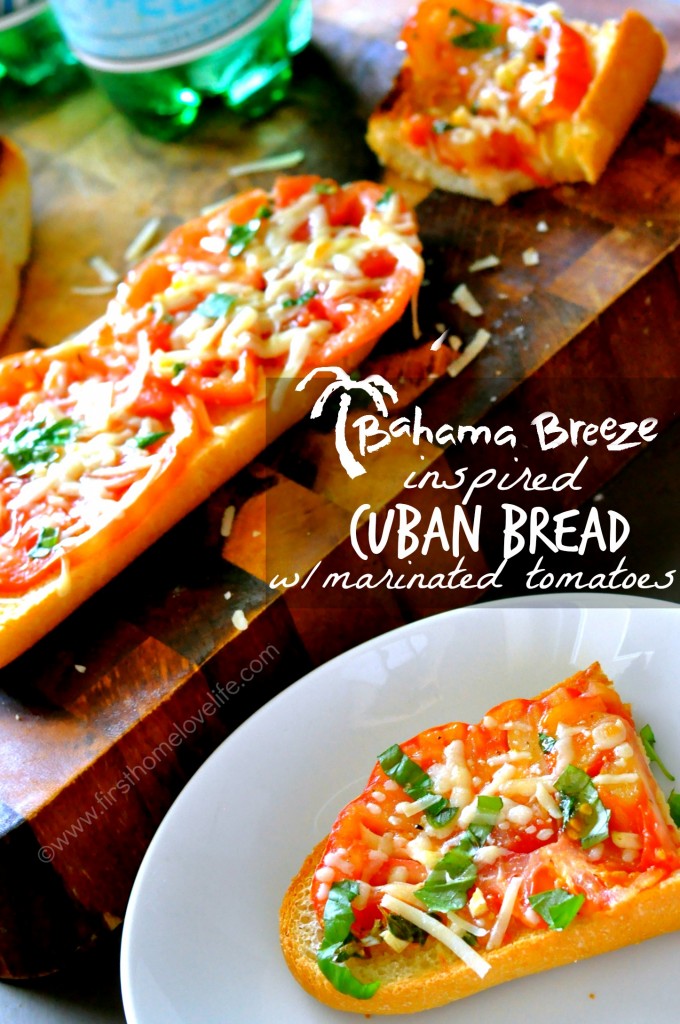 We love this bread so much that the day we closed on our house we headed to Bahama Breeze to get this and a glass of champagne to celebrate before we drove back home! Warning: this cuban bread is super addicting and you will find yourself craving it over and over!
Now some of you might be thinking…uhhh Chris…it's just bread with tomatoes…No! It's not! The flavor you get from marinating the tomatoes is crazy complex! It took me a long time to play around with the ingredients to get it tasting like it should…
Here's what you'll need for the tomato marinade…
1/4 cup orange juice

3 tablespoons white wine vinegar

1 tablespoon lemon juice

1/4 cup olive oil

1 tbsp Dijon mustard

1 clove of garlic, chopped

1 teaspoon each of chopped fresh oregano, parsley, and basil

1 tablespoon of raw sugar

salt and pepper
Mix everything up and pour it over your sliced tomatoes (I like using heirlooms for this since they have a richer taste)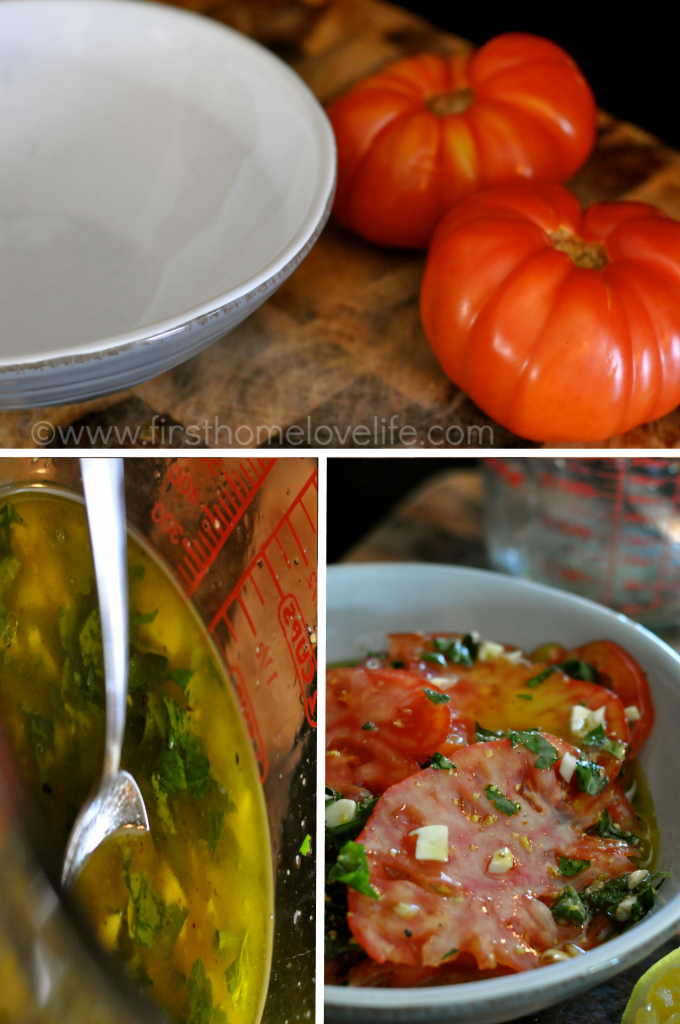 Cover the bowl with plastic wrap and let it sit in the fridge for a few hours. Every once in a while go and toss the tomatoes to make sure they all get coated and absorb everything equally. The longer it sits the better it is, but I wouldn't do it longer than overnight.
Now I'm pretty sure Bahama Breeze roasts theirs in a wood burning oven, so I grill it to mimic that somewhat smokey flavor.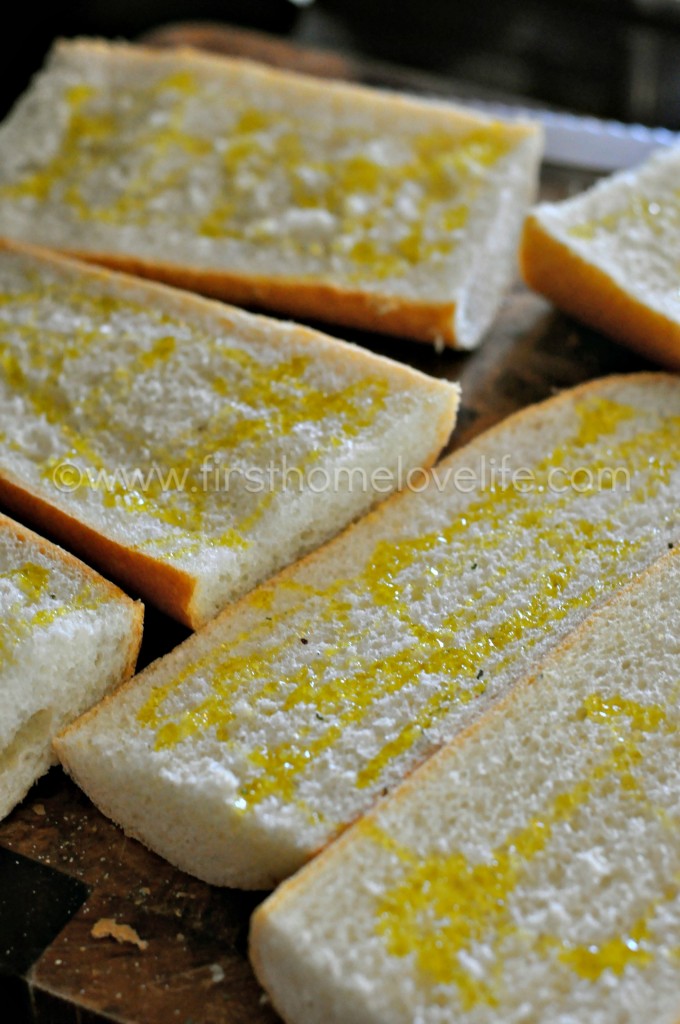 Cut your cuban bread into 3 equal pieces and then slice the pieces in half, drizzle with olive oil and sprinkle with garlic salt and put them on the grill face side down for a few minutes until the edges begin to char a bit.
Then remove them from the grill, and spread some softened butter on it, and spoon some of the marinade over the butter.
Lay your tomatoes down on the bread, sprinkle with shredded parmesan, and then put them back on the grill face side up (close the grill) for 2-3 minutes until the cheese melts and everything is warmed through.
Remove from grill, and sprinkle with lots of fresh sliced basil on top, serve warm-room temp.
SO UNBELIEVABLY GOOD….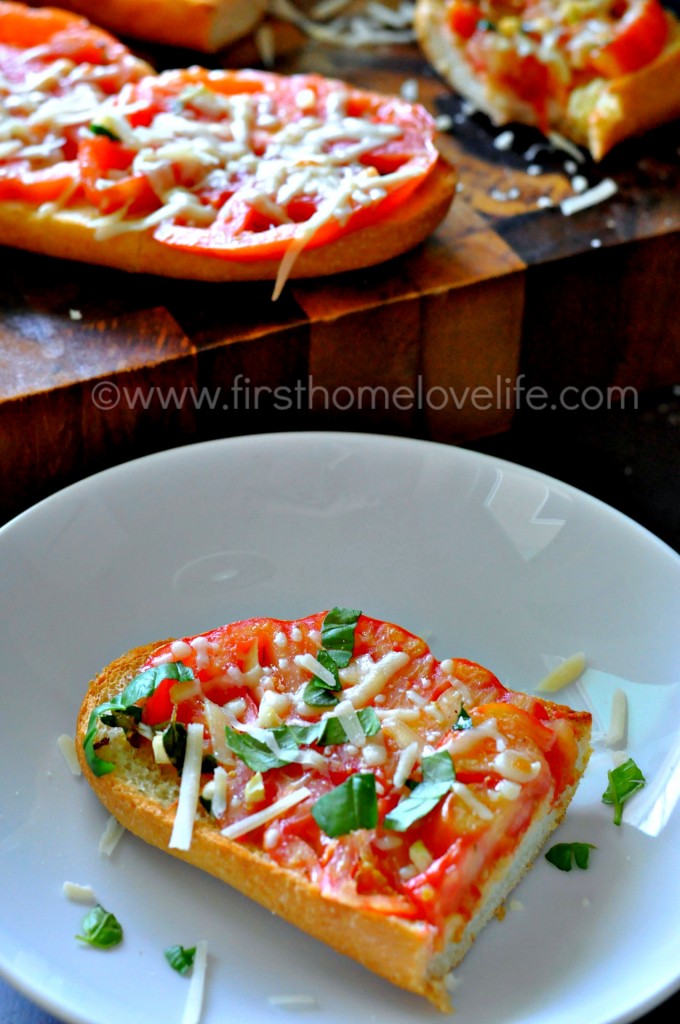 Pool weather is returning, and there is nothing better then making up a batch of these to nibble on while swimming! Yes it's bread, and white bread to boot but somehow they're still so light and refreshing! I sure hope you'll give it a try 🙂
Talk to you soon friends, take care!
XO
Comments
comments