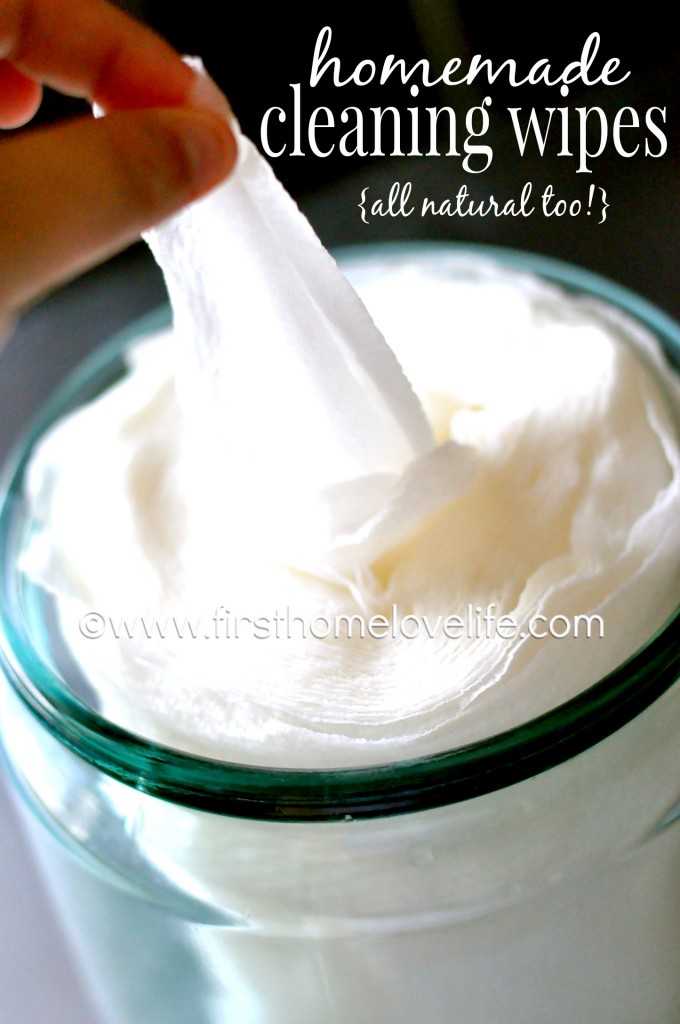 I've been on a green cleaning kick lately, and while I definitely love certain ready made brands of cleaners I'm really having fun concocting my own! I've been using my homemade 'almost' all purpose cleaner daily paired with a microfiber cloth and it works wonders, but sometimes a little spill will be made on the counter, or I just want to give something a wipe real fast without grabbing a cloth and spray…So that's how this idea was born! I made my own stash of disposable homemade natural cleaning cloths and they are rocking my world! Super convenient, and so easy to make! Here's how to do it…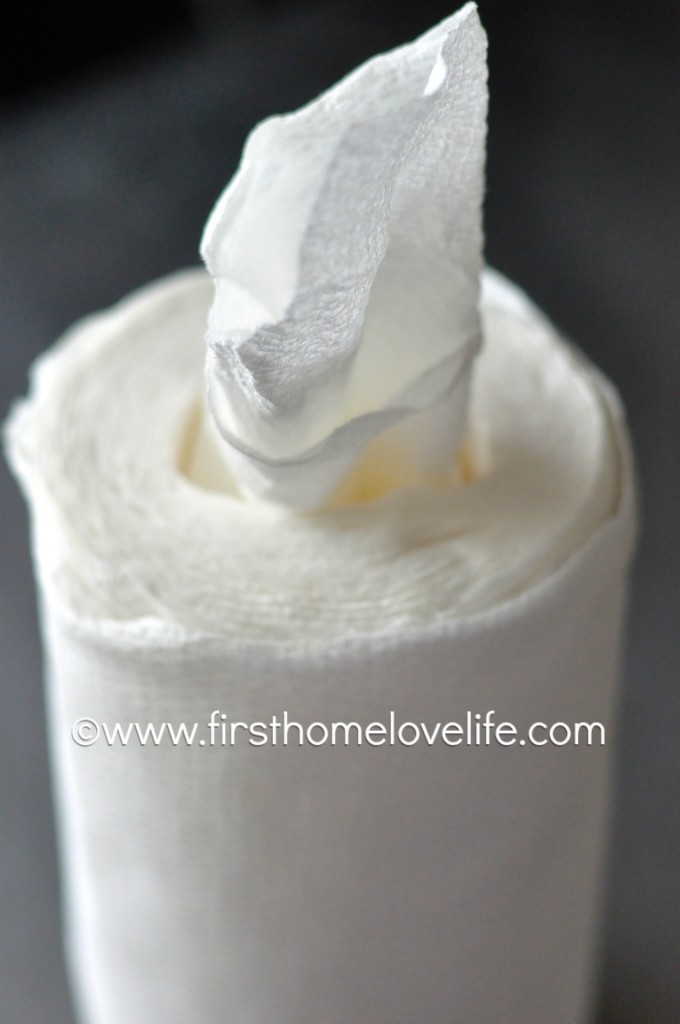 First, use a good quality and strong paper towel roll for this. A no name brand generic roll will just fall apart so don't waste your time. 🙂 I'm using Viva for this. It can tear a tiny bit if I grab a wipe too quickly, but for the most part it works amazingly well! You will also need to pull out the cardboard middle of your roll. The easiest way to do this is by sticking something long along where it's glued to the paper and loosening it up. Then you should be able just to grab it and pull it out.
You also need to find a container to put this in, something with a sealed lid preferably so the wipes wont dry out. I've had this blue jar for at least 3 years and it was from Homegoods, so maybe start your search there since they seem to have a good selection of these types of things. The Container Store would also have something to store it in probably.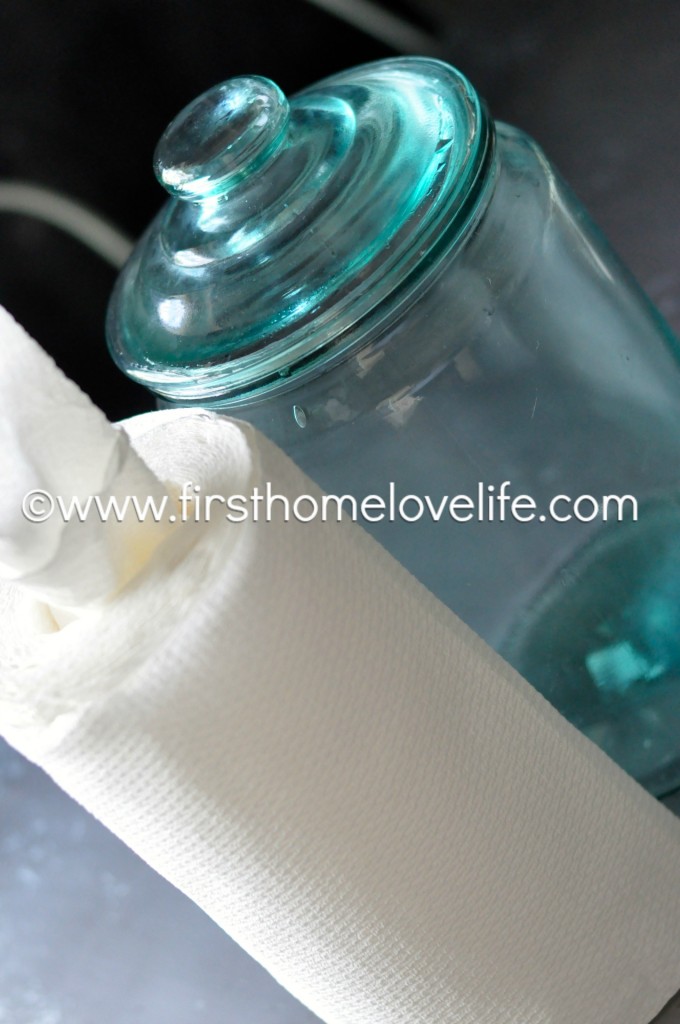 So the recipe is simple and almost identical to my all purpose cleaner spray, but the measurements are different. You don't want to soak your paper towels, just dampen them enough with the liquid so they'll wipe up messes easily without falling apart.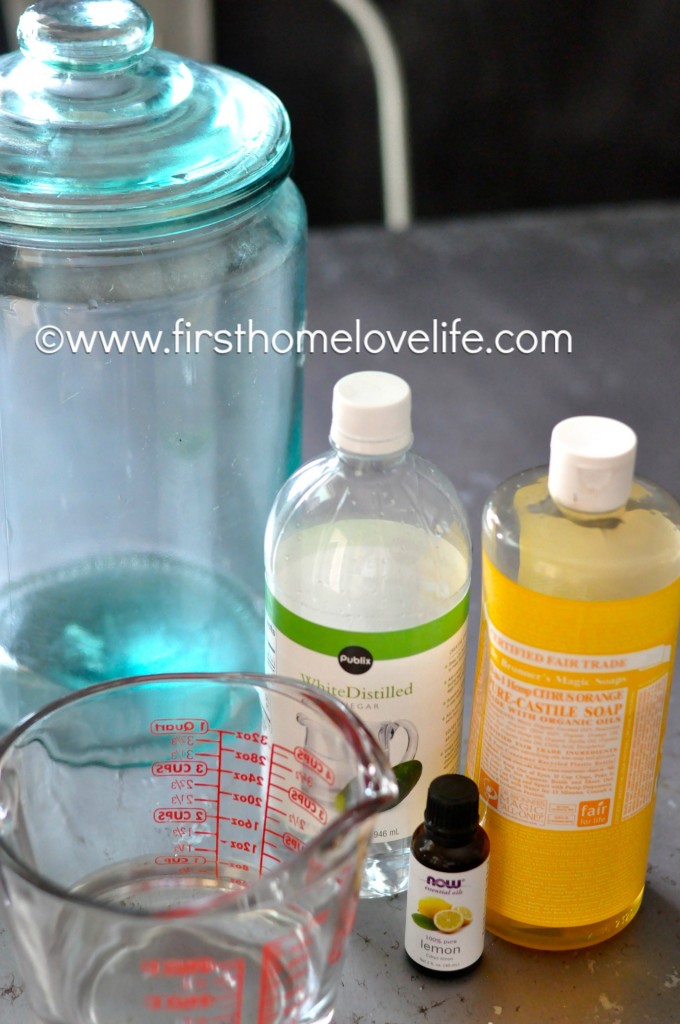 Here's what you'll need (links for easy shopping are affiliate links)
Combine everything into a bowl or cup and mix thoroughly with a fork or whisk.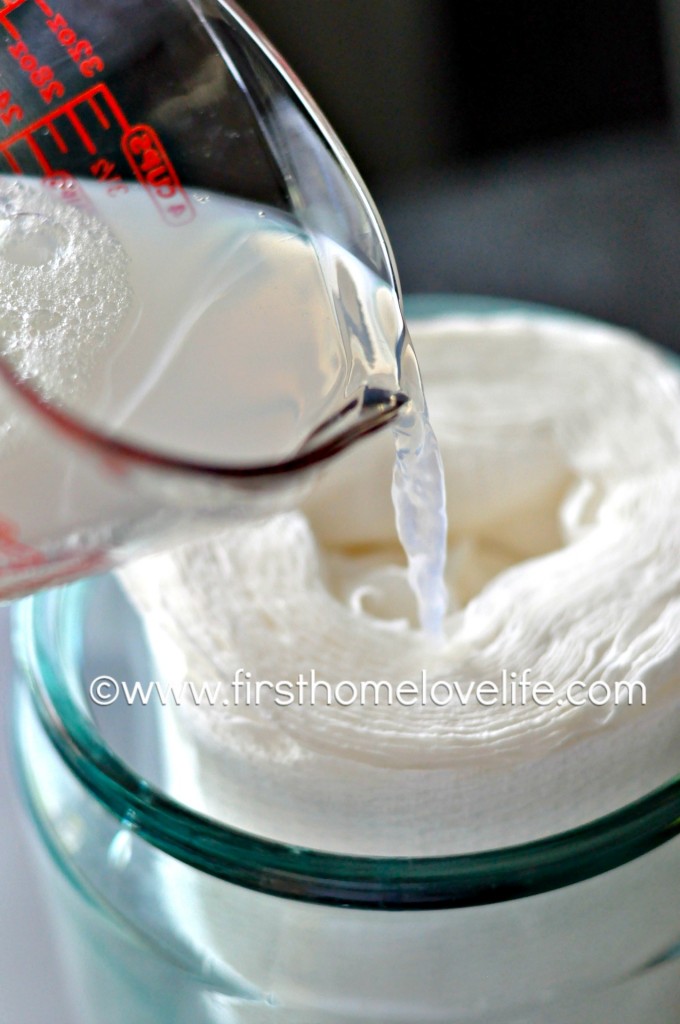 Then pour it all around and down your paper towels slowly, making sure it has time to absorb everything.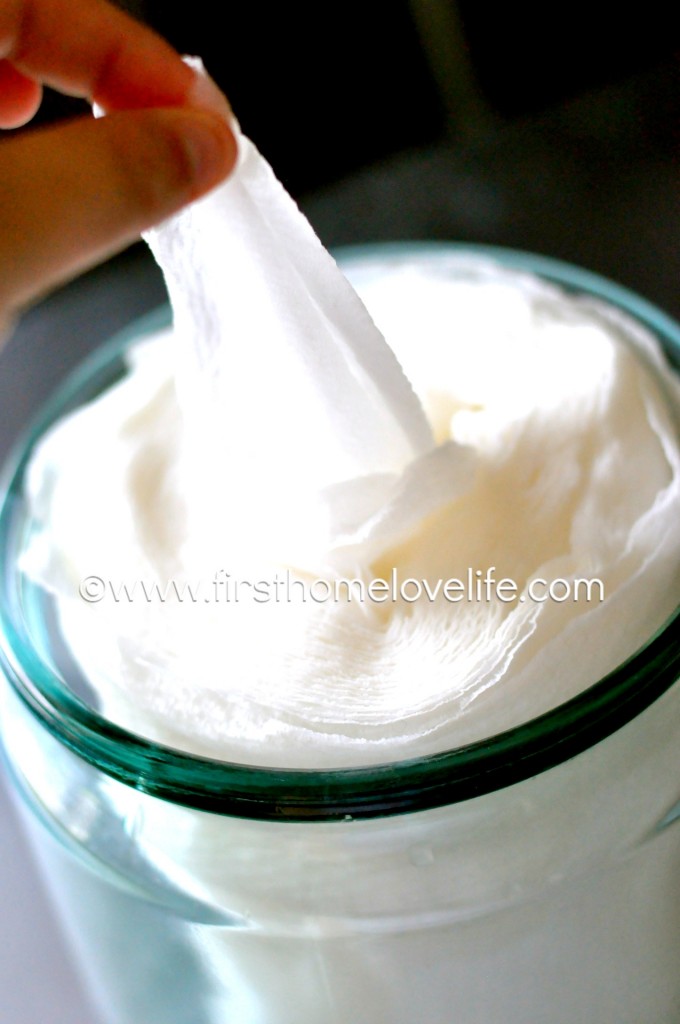 Let them sit for about 5 minutes, if you have a few dry spots just add a tiny bit of water to moisten it more. Then they're ready to use!
They work awesome at cleaning up those little messes you don't need to a whole spray bottle and cloth for! I keep the wipes under the kitchen sink for easy access, and I'm loving the convenience of them! I just know you'll love them too!
Talk to you soon friends, take care!
XO
Comments
comments