This post is brought to you by Foodie.com. As always, opinions are 100% my own.
Check out 13 Spectacular Summer Seafood Dishes!

by Christine at Foodie.com
I love seafood! I could probably eat it every day especially in the summertime when you're looking to eat a little lighter. My recipes have been pasta heavy lately and I need to get out of that rut and start firing up the grill again!
Grilled seafood is up there on my favorite food list, but my daughter and husband could do without it. Whether it's shrimp, mahi mahi, salmon, grouper…the list is endless with what you can put on the grill and I've been searching for inspiration lately to get me back on the less carb-y wagon 😉
I've pulled together 13 of my favorite summer seafood dishes that I've come across so far and added them to my Foodie collection. I love great food whether it's from the land or sea, and these seafood dishes all look like they would make fantastic, flavorful dinners! I can't wait to make them, and hope you'll enjoy looking through them and getting inspired too! 🙂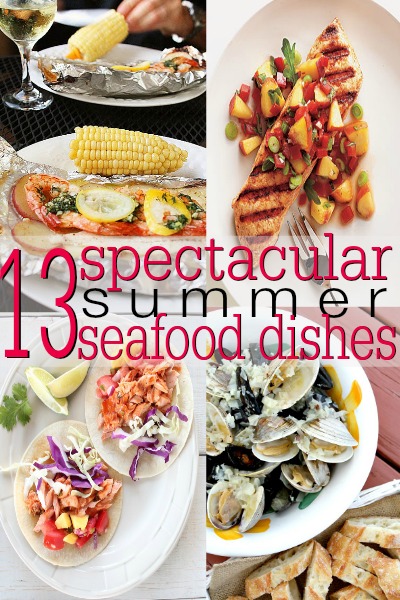 Are you a seafood lover? I'd love to know what your favorite fish to throw on the grill is! Maybe you'll inspire me to get out of the pasta rut too 🙂
Talk to you soon friends, take care!
XO
Comments
comments