Pop. Fizz. Clink! Add a little festive ice to your holiday drink with these fruit infused ice balls!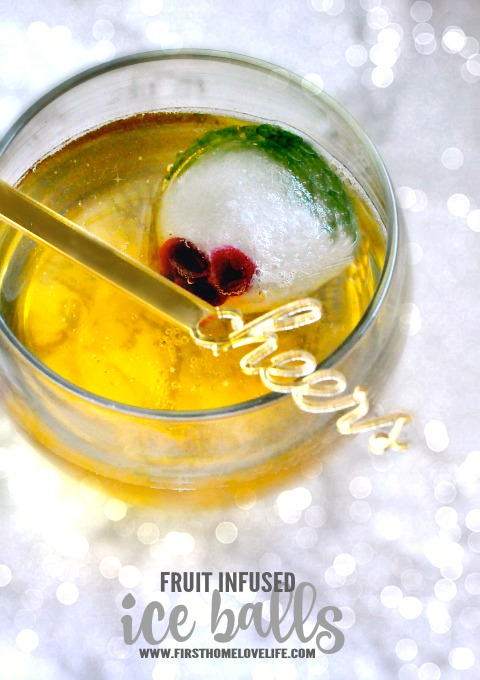 I'm a sucker for all the little details when it comes to hosting parties.
And something as easy as adding some fruit to your ice can really make a big statement even though it's something so simple, it's almost silly to do! 🙂
While doing some Christmas shopping on Amazon, I came across these cool sphere molds.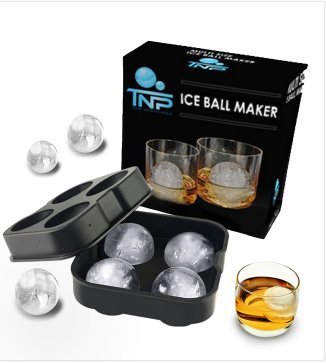 They would make such a great gift with a bottle of scotch for someone, but I immediately thought the ice would look like pretty ornaments floating around in my punch bowl for Christmas so I bought it to try it out ahead of time. 🙂
I really love the way they look and can't wait to play around with different combinations of fruits, juices, and even edible glitter!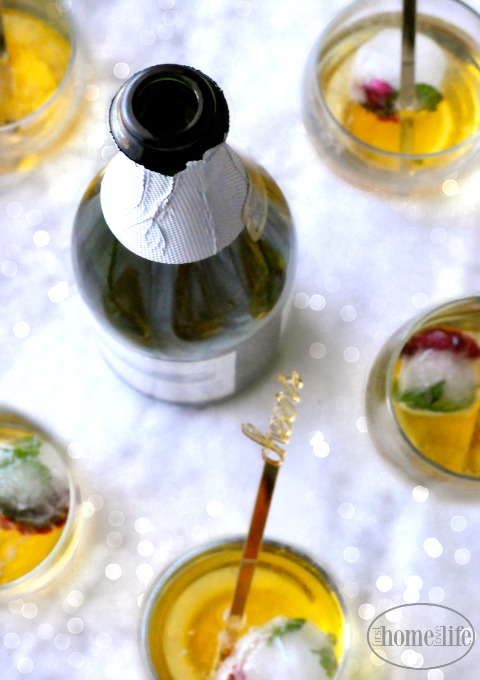 My girlfriends came over last night and we added them to our drinks and they were so fun and festive. As they melted they added more flavor into our cocktails, but you definitely don't have to use them just for alcohol.
I used pomegranates and mint in this batch, but I have another setting up in the freezer with blackberries and lemon zest, I can't wait to try those!
Imagine making some using coffee and cream, if you like iced coffee? This way it wouldn't water it down as you drank it.
I really just thought the whole idea of having these big bubble looking ice cubes floating around in my punch would be neat.
You can definitely just do this with a regular ice cube tray, though. I've even seen different shaped trays sold at Ikea.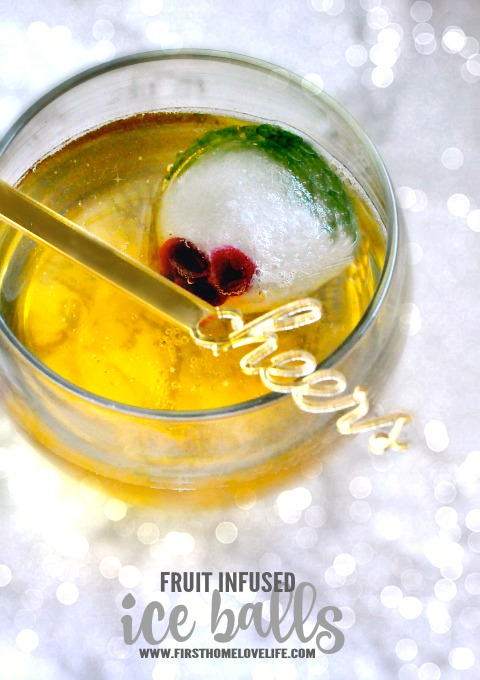 I always like sharing fun things with you guys, just in case you're interested in them too.
And something like this is just so simple, but really pretty and easy to do. So add those little details… It really makes a big difference 🙂
Talk to you soon, friends. Take care!
XO
**This post contains Amazon affiliate links.
Comments
comments