Fresh, crisp vegetables piled onto a creamy smooth goat cheese spread on top crunchy grilled flatbread. This super easy and deliciously light pizza will be on repeat for weeks to come!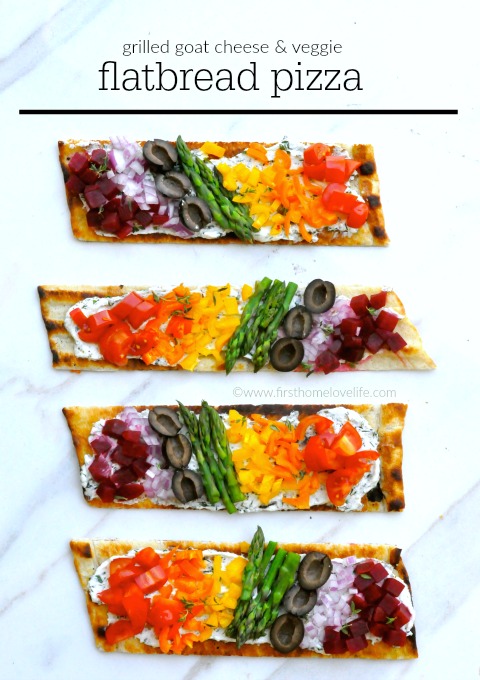 I just want to keep eating this over and over. There's no other way to put it.
I'm not a big pizza fan in general, but this… This grilled goat cheese and veggie flatbread pizza is turning me into a convert. I'm obsessed with the crisp and fresh veggies on top of the herbed, tangy and creamy goat cheese and then add that in with the chewy and crunchy texture of perfectly grilled flatbread…
Every. Bite. Is. Heaven.
Sometimes you just want a little something for dinner or have a light lunch. Especially if you gorged yourself on Bacon, Mushroom, Chicken Pasta or Bacon Wrapped BBQ Chicken the night before..
…mmm bacon.
But lets focus back on the veggies. For now at least. 😉
Here's what you'll need..
Pillsbury thin crust pizza dough
grilling spray
4 oz. goat cheese (you can use ricotta or even just ranch dressing if you prefer)
fresh herbs (I used chives, basil, thyme, and dill)
fresh vegetables of your choice (I used tomatoes, orange and yellow bell pepper, steamed asparagus, black olives, red onion, and beets)
First things first, heat up your grill and give it a good spray of cooking oil used for grills. This just makes sure the dough won't stick. Unroll the pizza dough from the can and poke some holes all around with a fork so it won't puff up. Then throw it on the grill for a few mins each side until its just slightly underdone.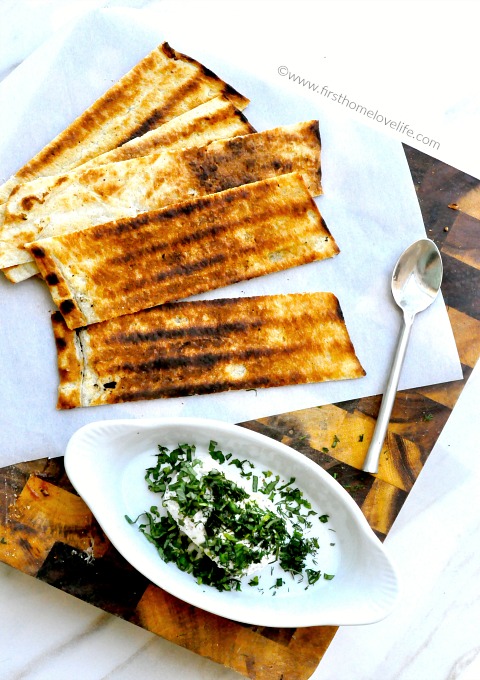 Pull the flat bread off the grill and cut it into individual pieces.
Then in a small bowl add your goat cheese and chopped herbs and mix everything together, then spoon it onto the flatbread.
Add your chopped vegetables and add the flat bread back onto the hot grill for another 1-2 minutes to warm everything up but keep the vegetables crisp.
And that's it.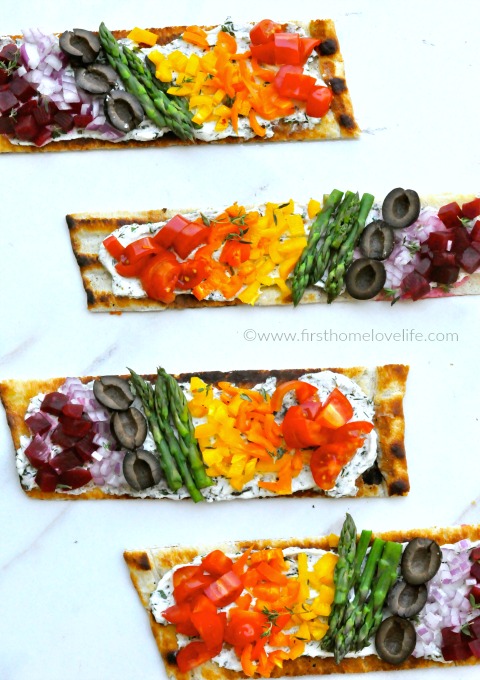 So simple, but so delicious…I hope you'll give it a try!
Talk to you soon, friends. Take care!
XO
Comments
comments