This week is going to be a little quiet around here because of back-to-school festivities and prep, but I wanted to share something that I tried out the other day that saved me from having to purchase all new towels. I was able to restore my old, cruddy, and mildew-stink towels to almost brand new!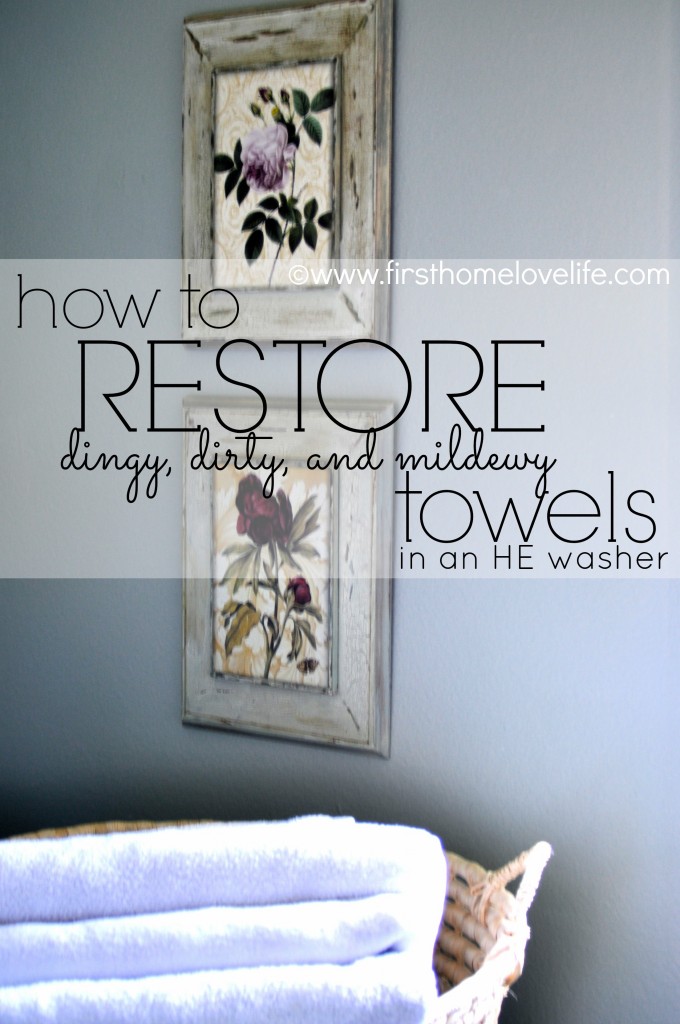 For the most part I LOVE our high efficiency (HE) washer and dryer, but one thing I dislike very much about them is the smell they can sometimes leave on our clothing, towels, sheets, and comforters…
I'm very diligent about taking care of the machines. Cleaning them out the way they are supposed to and following all care instructions to a tee, but that funky smell that these machines leave behind on your laundry is inevitable. I've tried "homemade" recipes, and concoctions to try out to see if it helped, but nothing really did the trick well enough for me to continue on. Another thing that I realized was the lack of help online for people who owned HE machines. Most, if not all homemade laundry soaps and such are for the standard washers, which just doesn't work the same for an HE washer.
So after I showed you all how I organized our linen closet, and saw how bad a shape our towels were in I was on a quest to find a way to bring them back to life again, and I finally figured out the trick!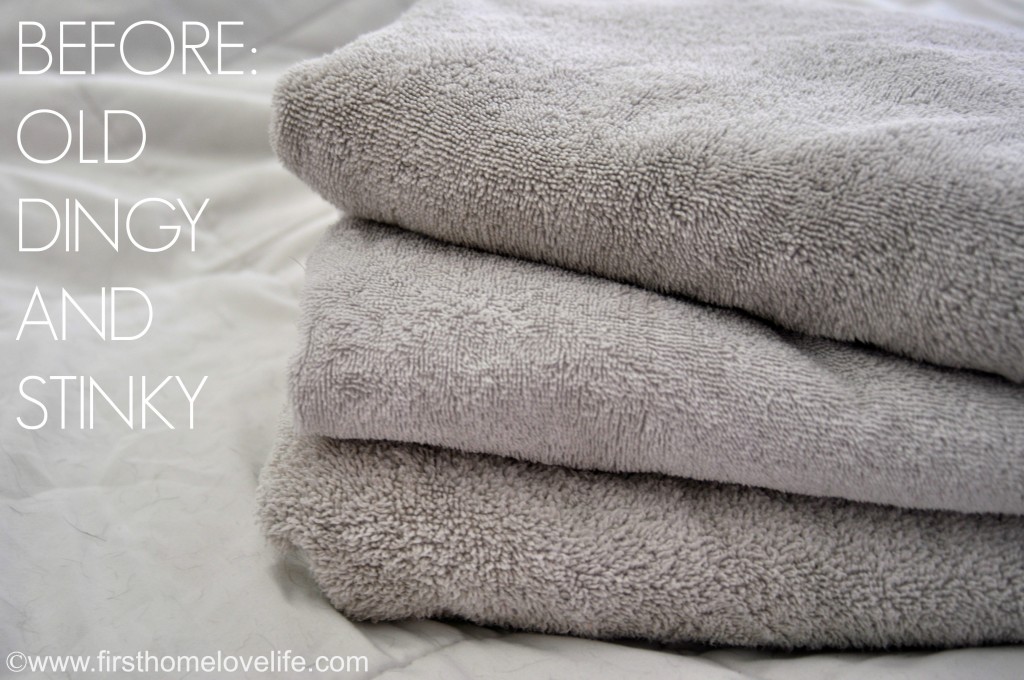 I wanted to test it out on the 3 worst towels we had and these were them. We've only had these for two years and look how gross they've gotten! These once white towels were now tinted grey and reeked of dirty water and mildew. I was planning to just throw all 20+ towels we had away and start over but I wanted to try and fix them first, and I'm so glad I did, because they are as good as new after this!
The first thing I did was put them in the bathtub and poured 3 cups of bleach into hot the hot running water and let them sit for an hour.
After the hour was up, I drained the water and wrung them until they were damp and threw them into the HE washer.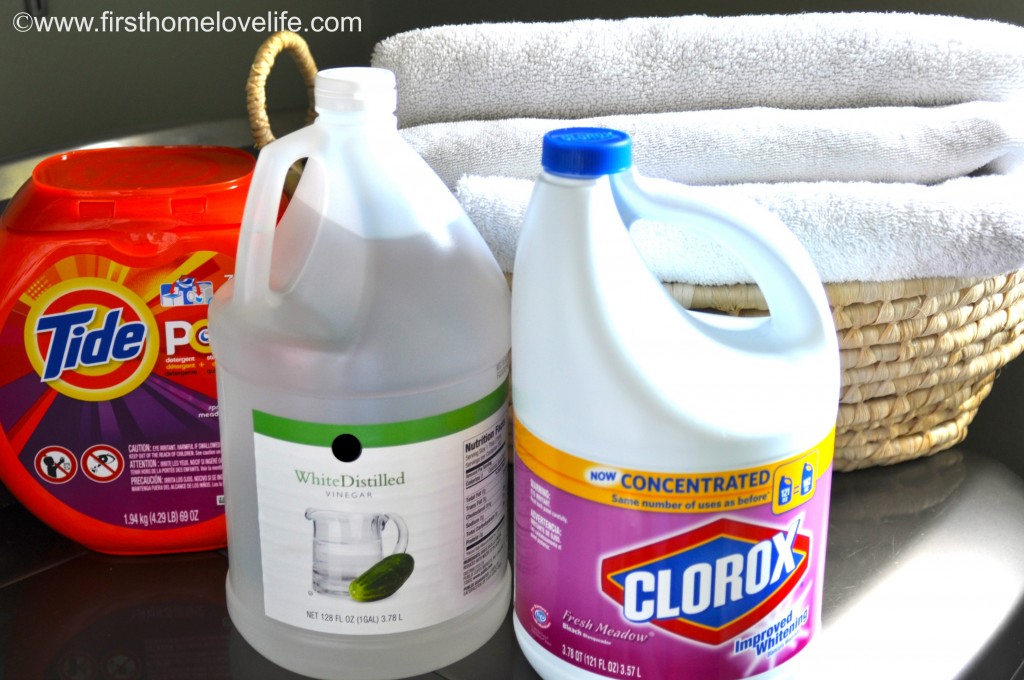 I threw one Tide POD into the basin with the towels, and where I usually put liquid detergent in the tray, instead I added 1/3 cup of white distilled vinegar.
Set the washer to the "towel" setting with warm/cold water cycle, and VOILA.
I could tell from the minute and opened the latch after the cycle that they were fixed. No more stench, they felt really soft and they were BRIGHT WHITE!
Have you ever tried using vinegar in your laundry? Had great results? I'd love to hear about it!
And if you loved this post, make sure to PIN so you can come back to it later!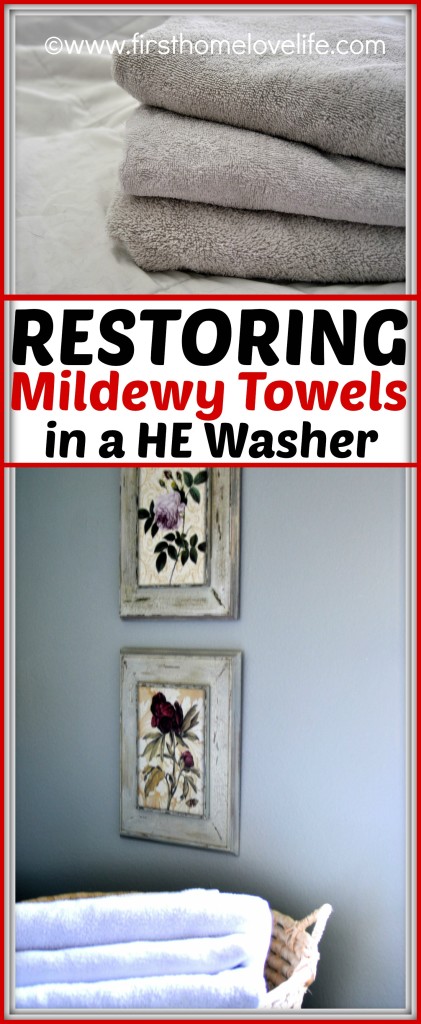 Talk to you soon guys, take care!
XO
Comments
comments