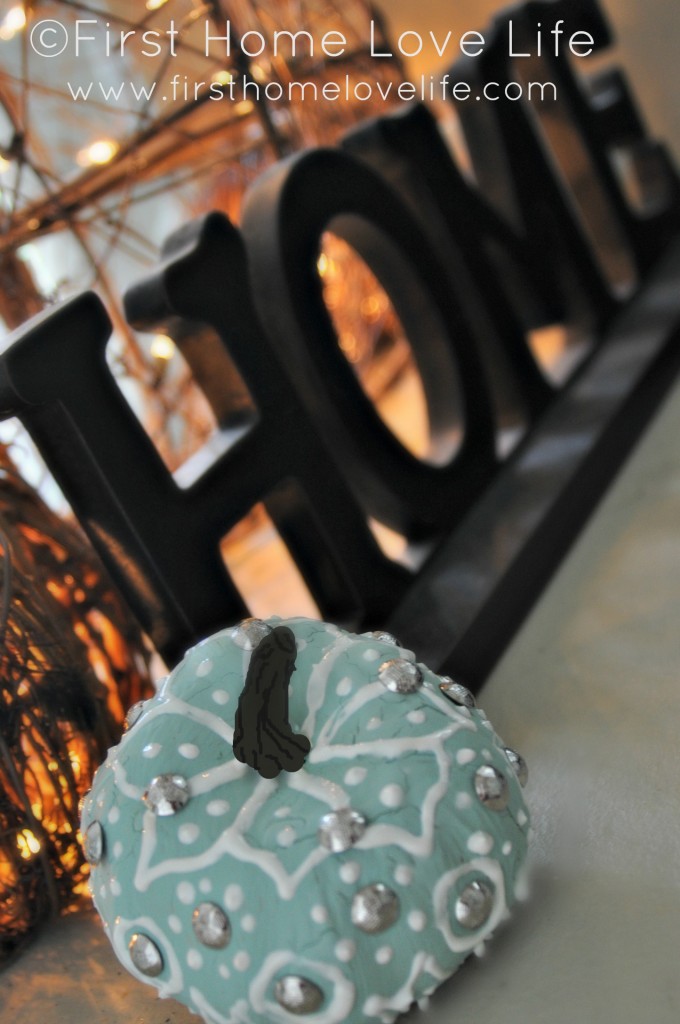 This year I've been stepping away from the traditional autumn colors of red,orange, and yellow. I just feel like it's been done, and like any type of home decor, our taste changes over time. Does or has this happened to you? I still want to celebrate the changing of the season, but I want to do it in a fresh, non traditional way. I'm obsessed over those Blue Hubbard Gourds and are using them as my fall palate inspiration, with maybe a touch of yellow and cream thrown in.
Anyway…Today while working on my fall wreath, I discovered I bought one too many pumpkins. I didn't want to throw it out, and I had wanted to try and do something different so I decided to play around with my puffy paint again, and created this fun little design.  What do you think? I think I might have to do more…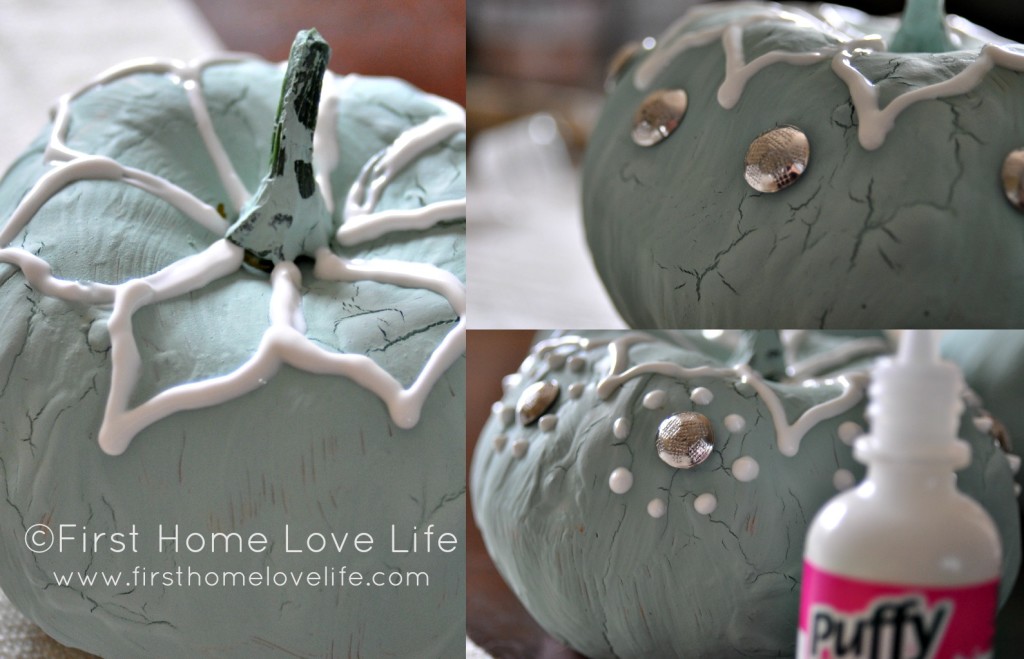 I started with one of my chalk paint pumpkins and just made a floral/leaf pattern around the top with my puffy paint. Then I found some upholstery tacks in my craft closet and decided it would be pretty to stick a few around the pumpkin. Theyslid in perfectly because the dollar store pumpkins are a foam-like material, if you're using a real pumpkin you may need to tap them in lightly with a hammer.
From there, I just kept embellishing…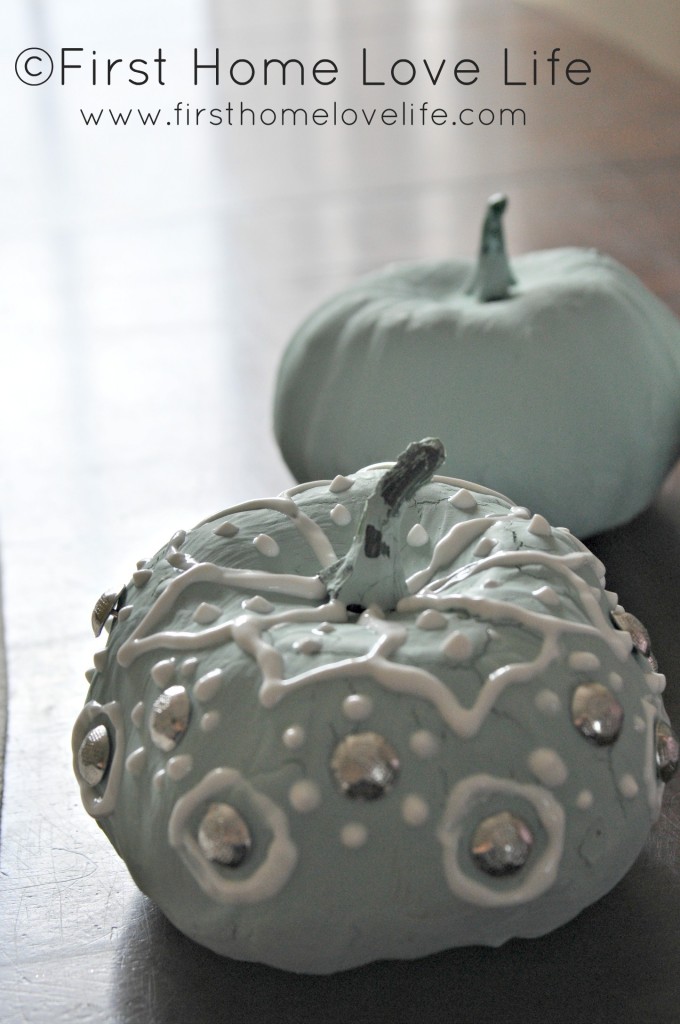 The sky is really the limit with this. You could use any color puffy paint, and any color pumpkin. Upholstery tacks, or maybe sequins or beads, even rhinestones. It reminds me of lace sort of or a henna tattoo…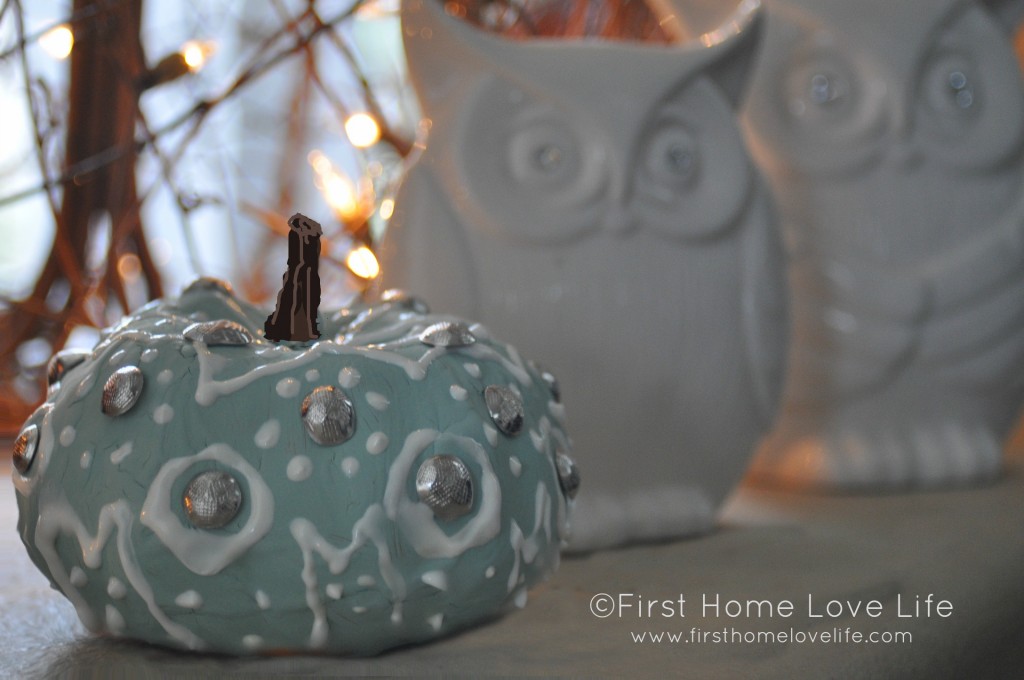 I let everything dry for a few hours and then painted the stem to finish it off. I actually painted the stem silver, but while editing my pictures I changed the color to dark brown and black. I think I like that better, so I'm going to go back over it with black craft paint. I'm really going to have to make more of these. I think it turned out really cute, and although it doesn't scream 'look at me it's fall!' I love it.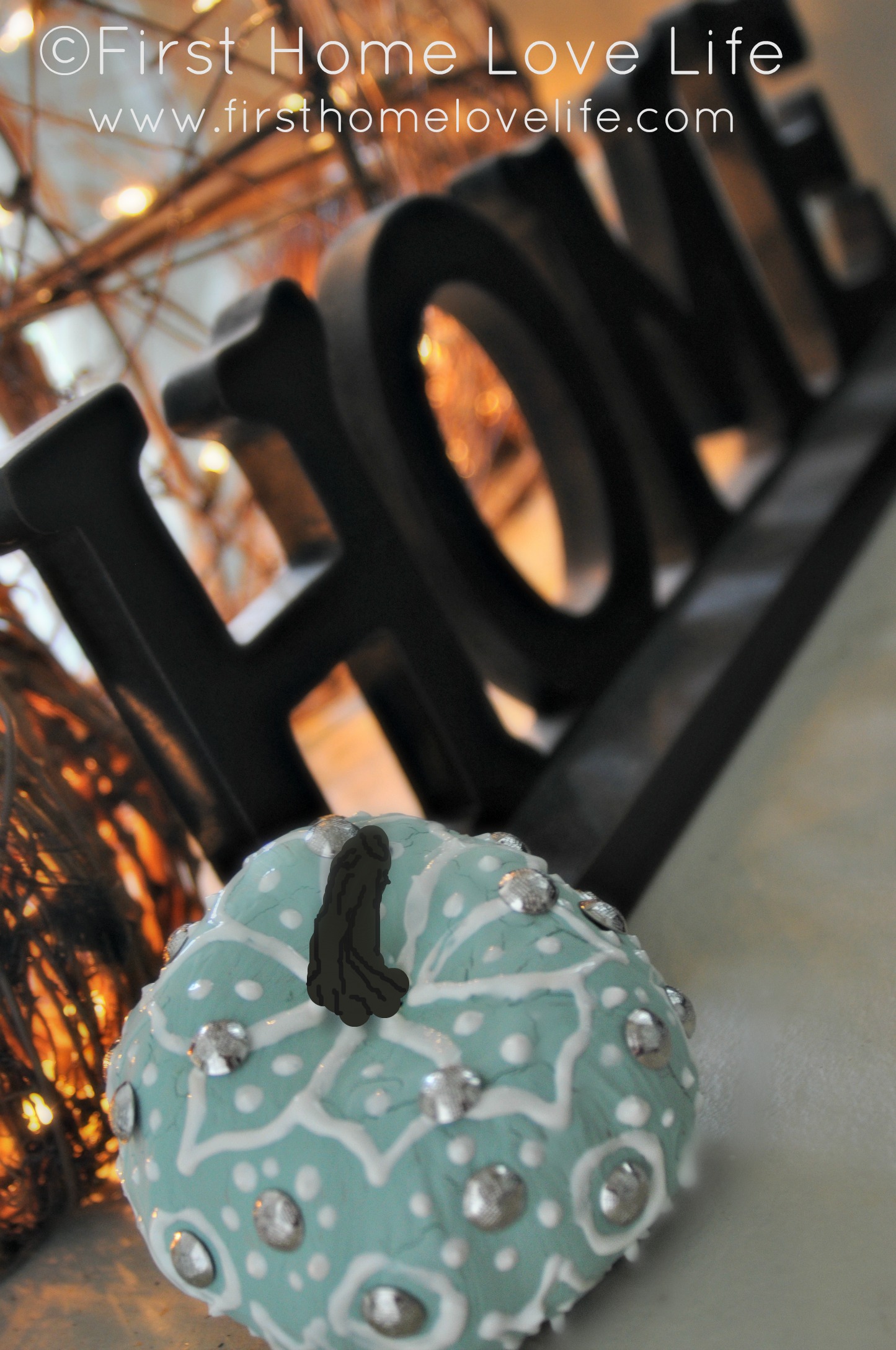 Comments
comments