For a while now I've been playing around with the idea of making Bentley, our black lab his own dog treats. He loves his cookies that I buy from the speciality pet store but man are they pricey! Also, recently a neighbor of mine has gone through quite the ordeal with her poor fur baby getting sick from allegedly eating some bad treats. So the combination of paying top dollar for something that could potentially make my boy sick pretty much made up my mind that I'm taking matters into my own hands from now on! I mean…look at this face…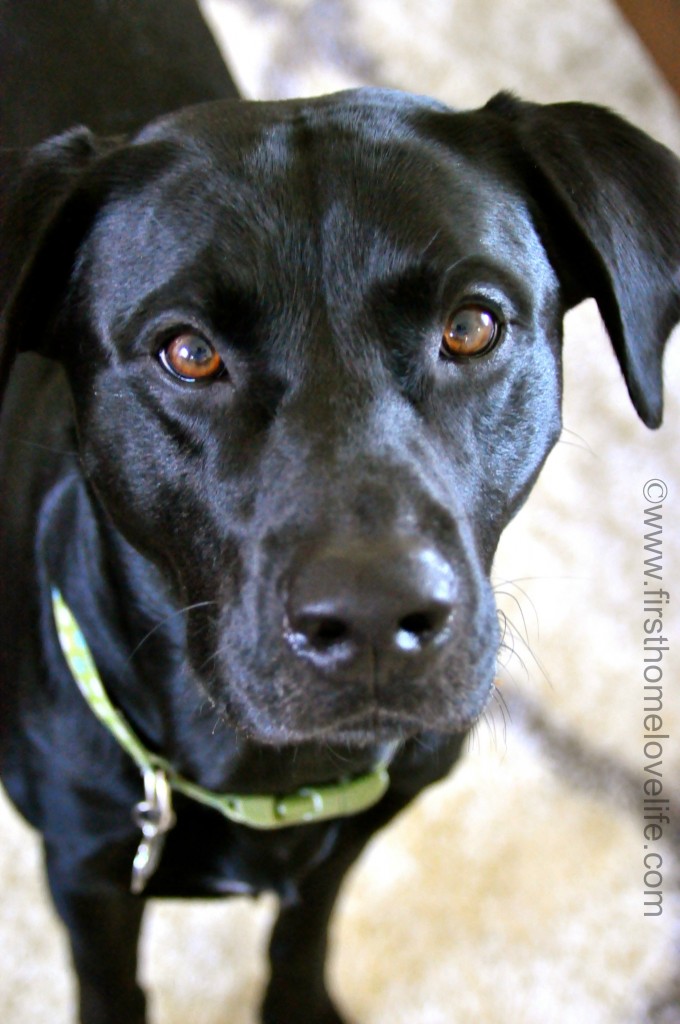 Our family couldn't bare it if something bad happened to him! So I've been playing around with a few recipes the past couple of weeks. Some have been total successes and others failures. I plan to share the success with you over the next few weeks, you know…Once they go through vigorous "lab" testing and all. 😉
First up is the easiest and most inexpensive healthy treat option…Sweet Potato Chew's.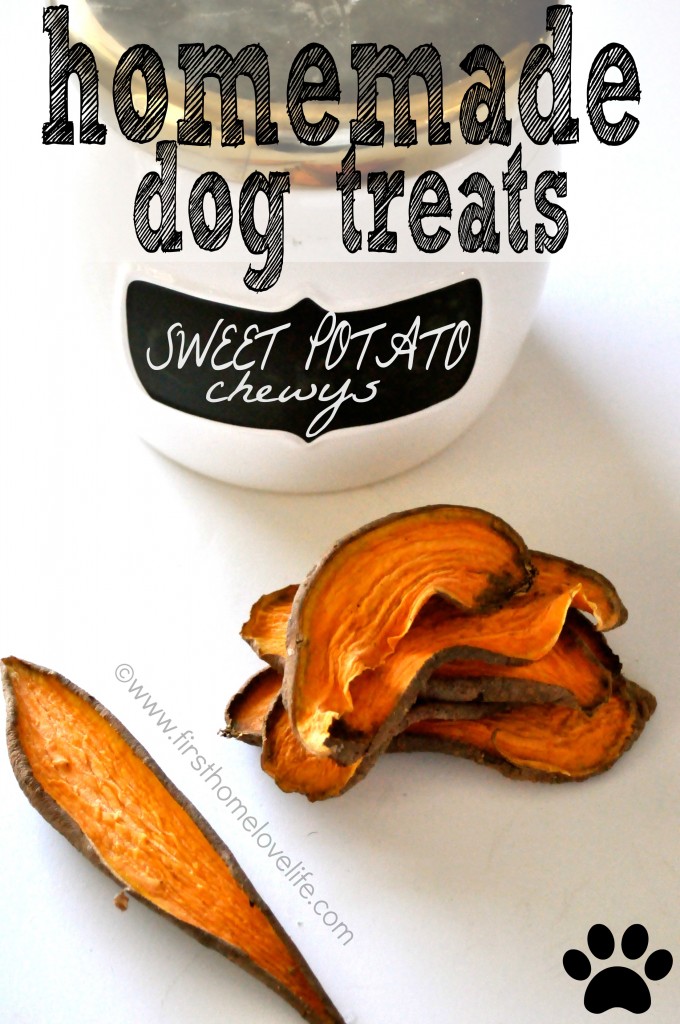 All you will need to make these delicious doggy treats is 2-3 good sized organic sweet potatoes. This should be enough to last for a week for one larger dog or a few smaller dogs. I give Bentley 2-3 treats a day.
The benefits of sweet potatoes in moderation for dogs are the fact that they are a great source of dietary fiber. They also contain vitamin B6, vitamin C, beta carotene, and manganese which are all beneficial to your sweet baby.
All I did to make these sweet potato dog treats was to slice them about 3/4" thick, placed on a baking sheet, and popped them in my oven set very low 175-200 degrees for 8-10 hours. This way they would cook and dehydrate slowly. For a smaller sized dog you could make these treats thinner and smaller, and adjust the cooking time accordingly. Just remember the thinner the slice the faster it will cook and the crunchier it will turn out, so instead of a chew it will be more like a chip.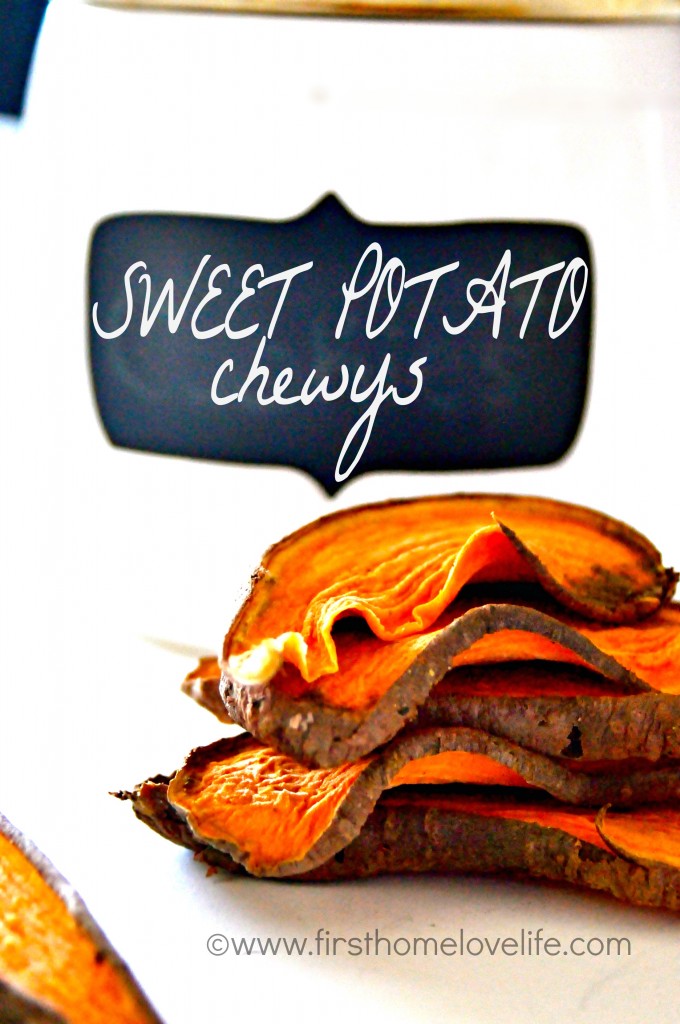 Bentley went nuts for them! Of course 😉
I can't wait to see what he thinks of the next kind I make, but something tells me it will be just as big a hit as these!
Do you make your own pet food or treats? I'd love to hear some of your recipes!
For more pet related posts check out my PET PAGE, and follow along on Facebook and Pinterest too while you're here!
Talk to you soon friends, take care!
XO
Comments
comments