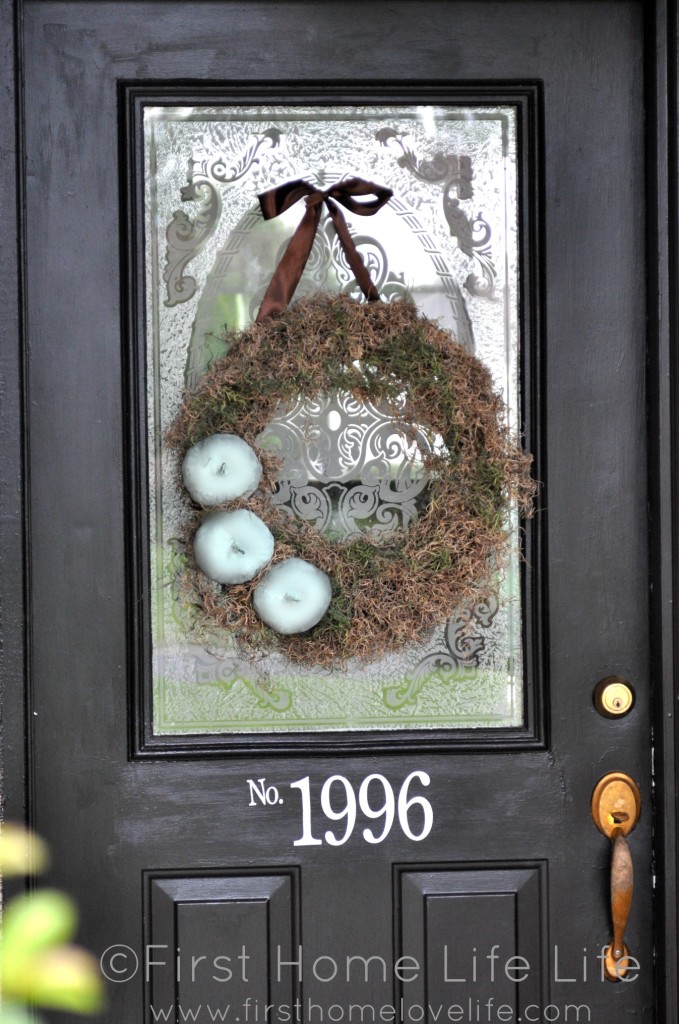 I told you I was going for a non-traditional fall look this year, and this wreath is the newest member added to my collection. Last week I made homemade chalk paint to use on my pumpkins so they would look like blue hubbard gourds. Then while making this wreath, I realized I had one too many dollar store pumpkins, so I stuck some upholstery tacks and puffy paint on it and made a really cute little blue pumpkin decoration for my mantle (which I haven't finished yet). This week it's all about the front door though.
So to kick it off, I give you my homemade blue chalk paint pumpkin and mossy wreath…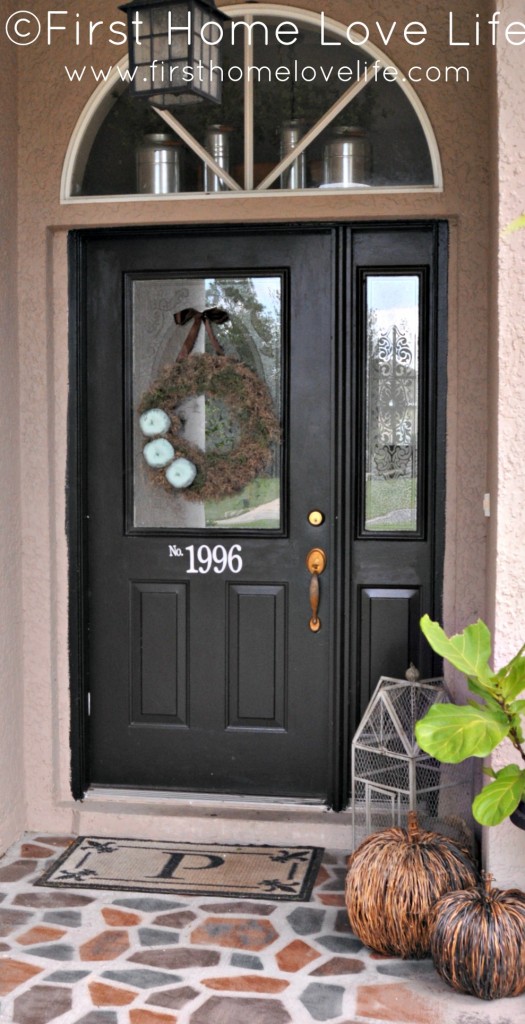 Super simple. Inexpensive to make, and quite the cutie if I do say so myself…Here's what I did…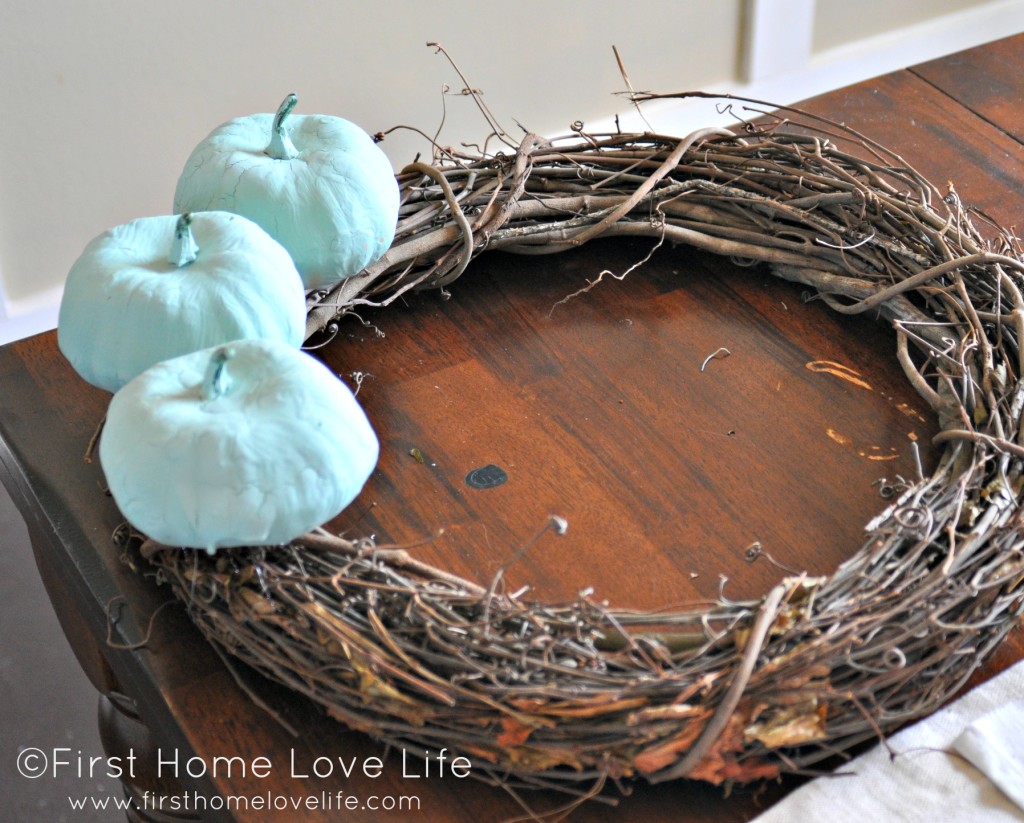 I started with a plain grapevine wreath form from Walmart. I believe it's $3-5 for this size. Using hot glue, I attached 3 of my faux blue hubbard dollar store pumpkins to the wreath, and glazed them again using silver and black craft paint watered down.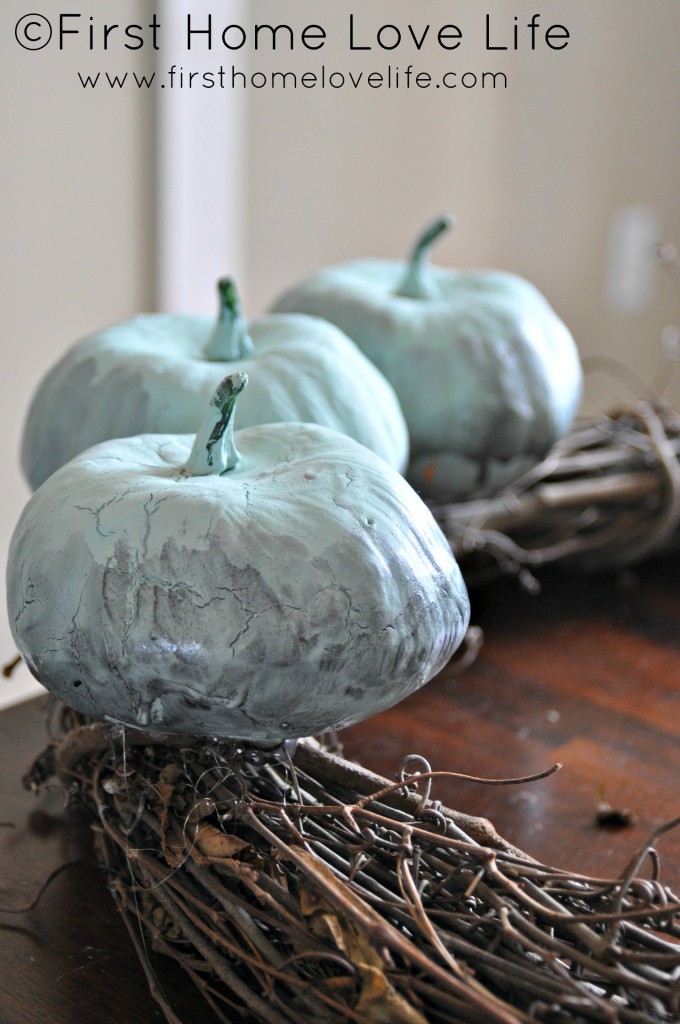 You could leave it just like this. It would look lovely with a burlap bow, or wrapped up in twine…
I have a thing for moss though (you can see how I used it in my Halloween wreath last year). It grows all over our trees, so it's relatively easy to get, but since I wanted to mix up the color a bit, I went ahead and purchased a bag of grey and green. I tucked the moss all around and intertwined it with the grapevine, using dabs of hot glue to secure it in certain spots if needed.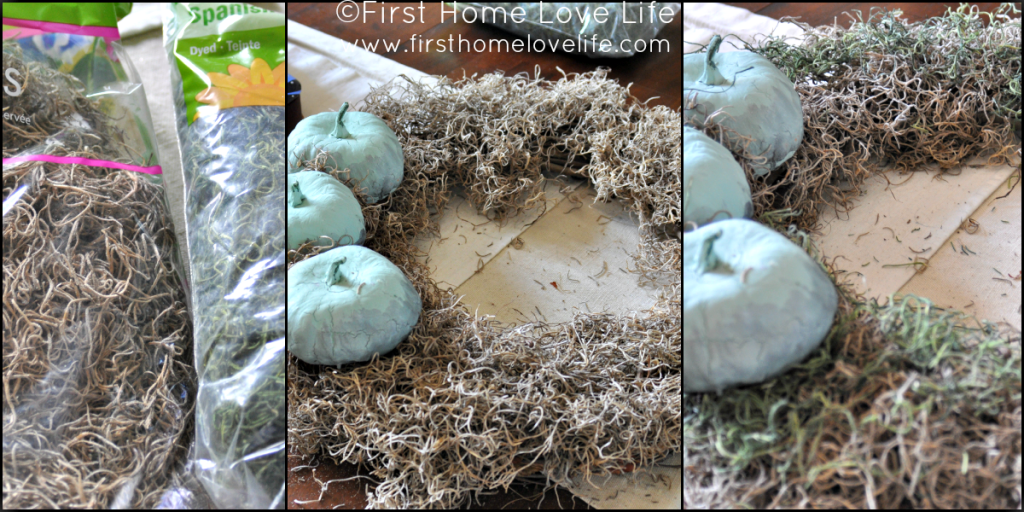 When the paint glaze and hot glue were dry I turned it over and tied a brown satin bow to the back, and hung it on my front door.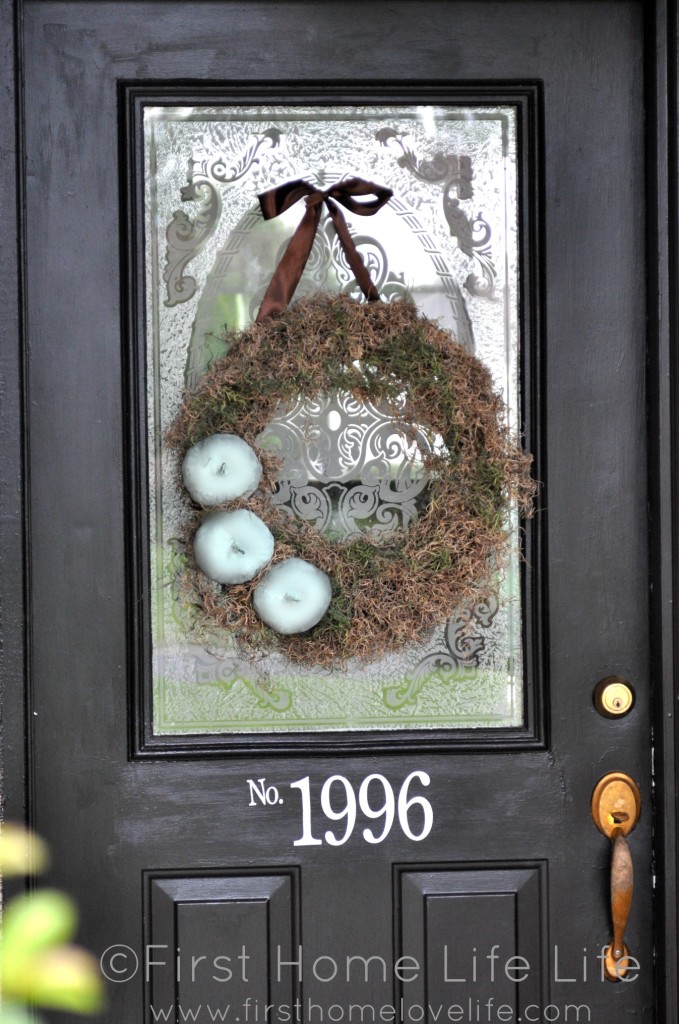 Welcome fall…I'm ready for you.
XO
Comments
comments