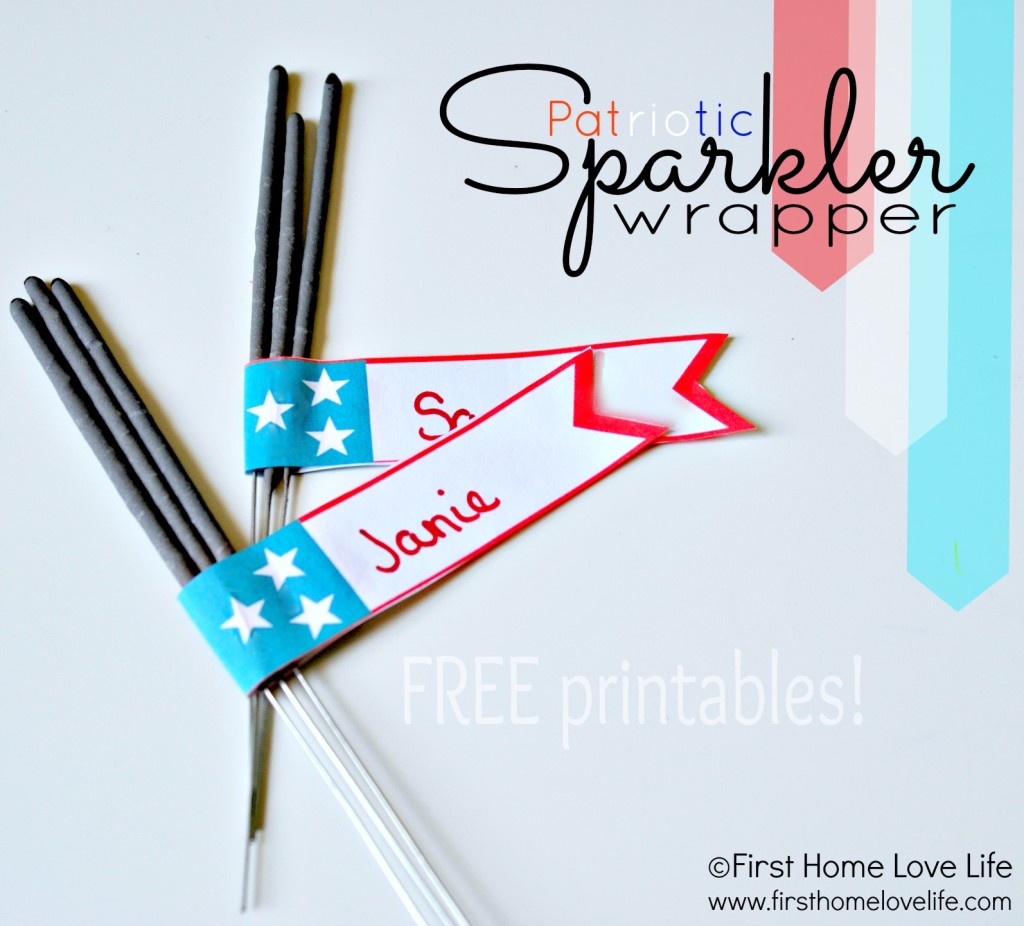 Add a special touch to your patriotic summer BBQ this year by creating these easy-peasy personalized wrapped sparkler bundles for the kids (or kids at heart)!
Here's what you'll need…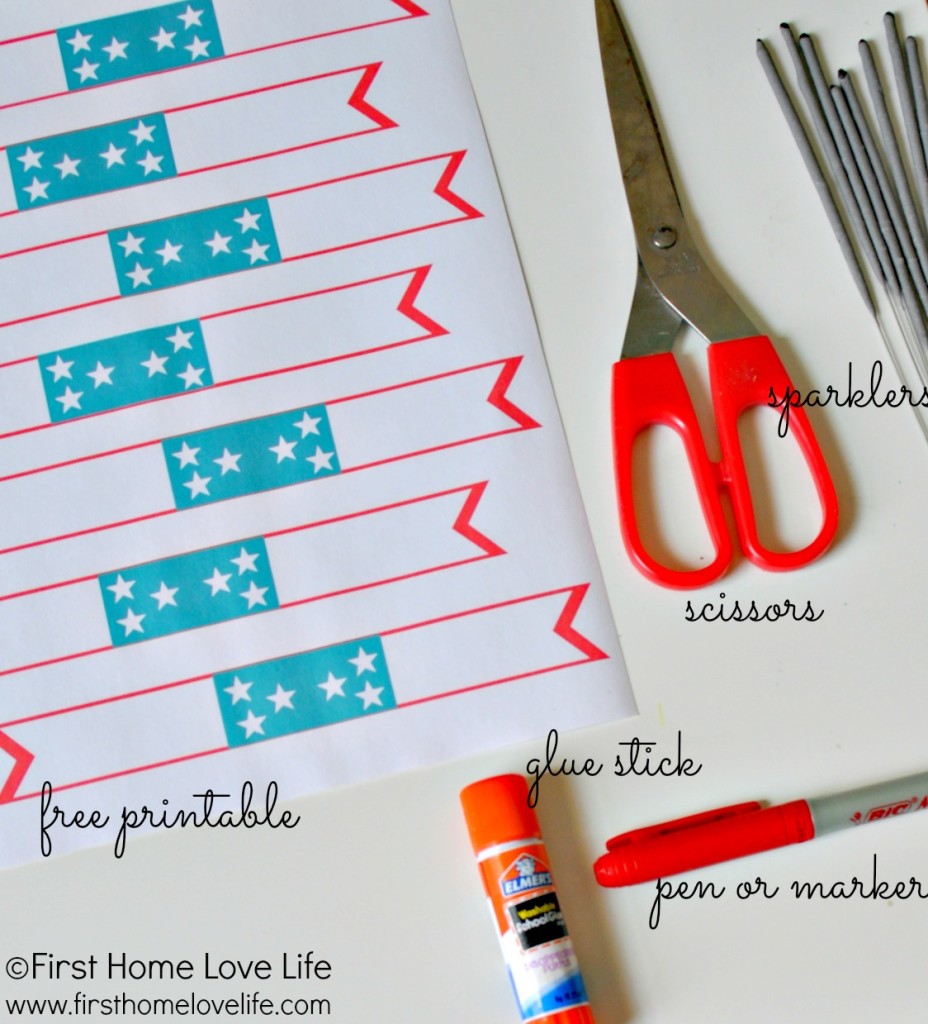 Start out by printing the FREE printable I made for you.
I made two options… Red and Turquoise (what I'm using in the tutorial) or Red and Royal Blue.
DOWNLOAD PDF FILE aqua and red banners
DOWNLOAD PDF FILE navy and red banners
With a pen or marker, write the names onto one side of the flag banner.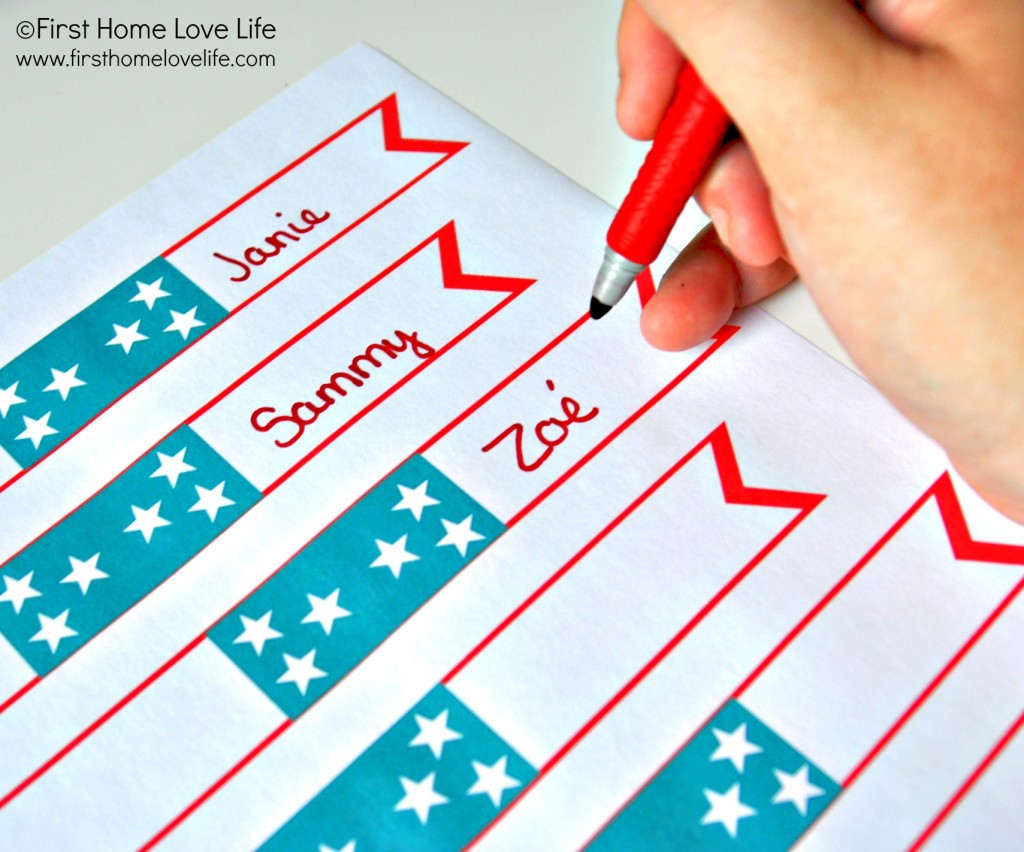 Cut out the banners.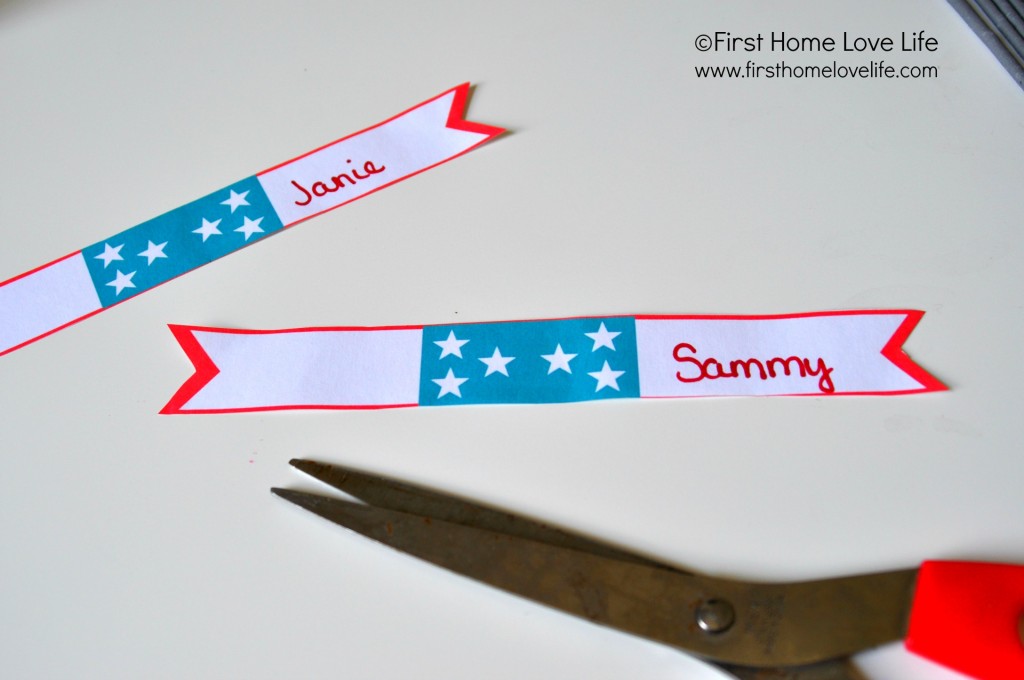 Now fold in half around the bundle of sparklers.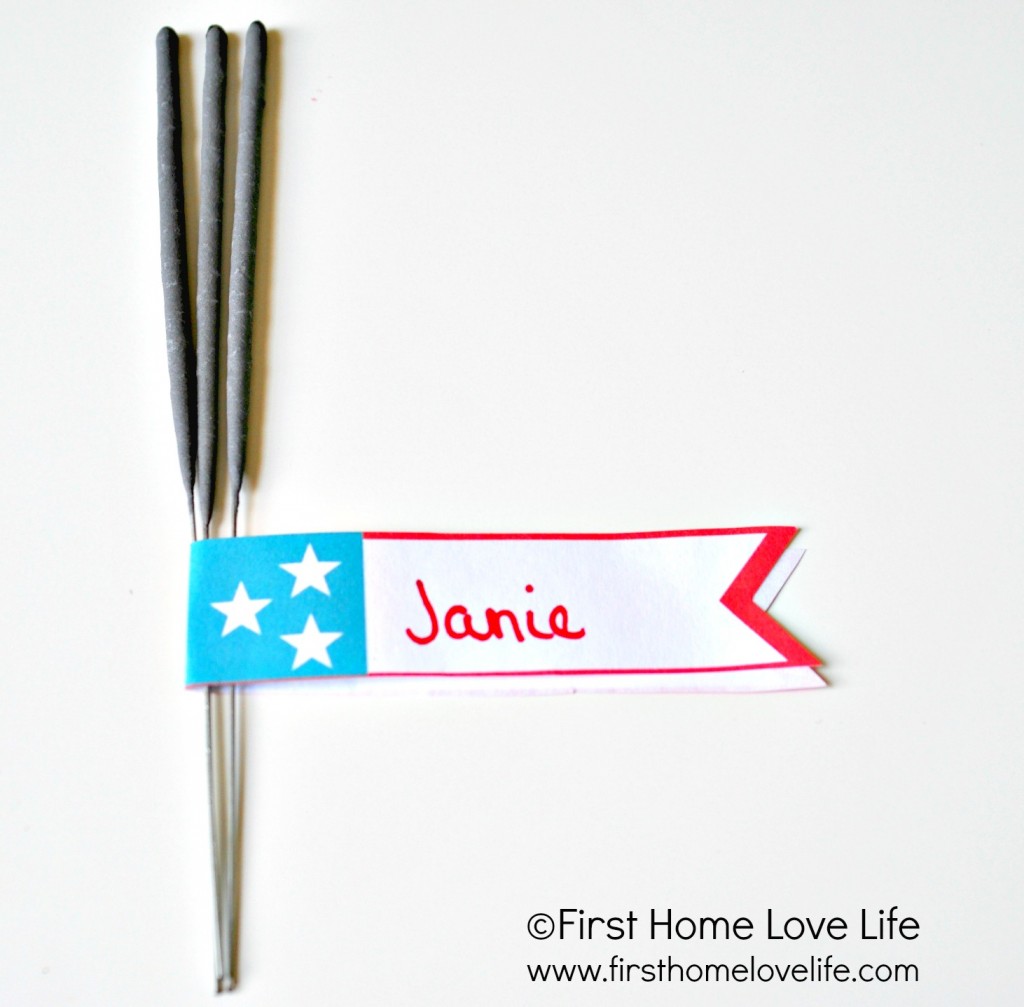 Open the fold and use your glue stick to glue the two sides together, tightly so doesn't slip off.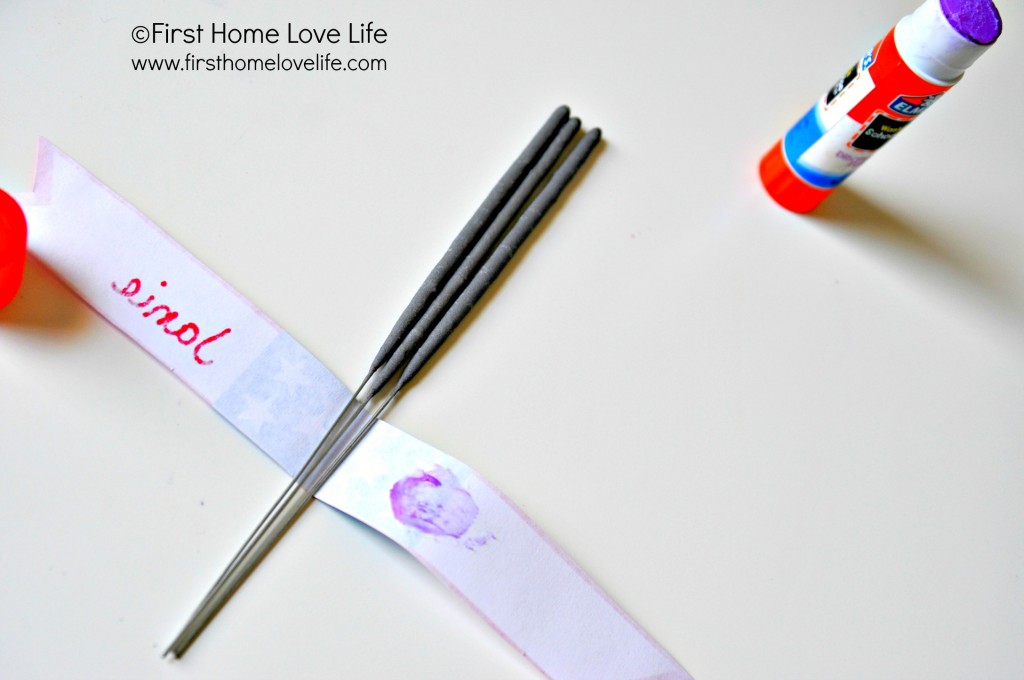 Repeat the process until everyone has their own sparkler bundle.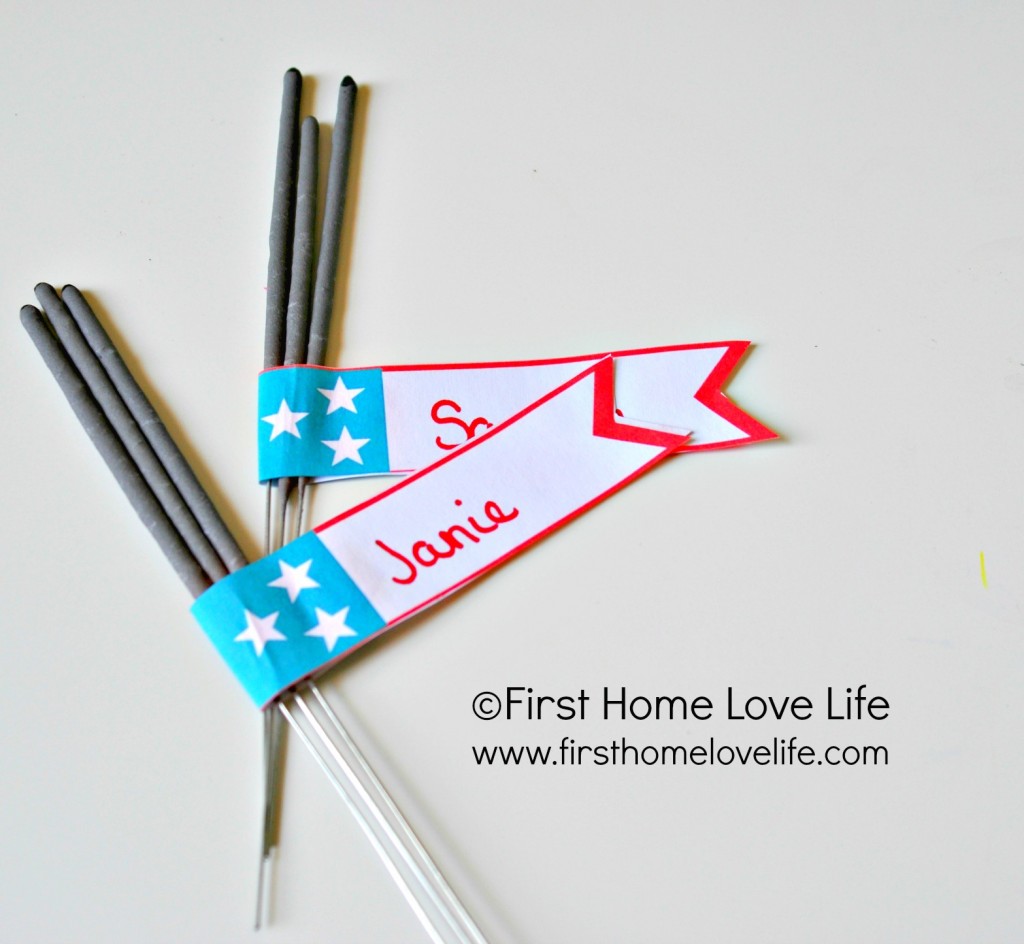 The kids will love it because they each will have their very own sparkler bundle, and the parents will love it because they won't hear fighting over who got the better one, or who got the most sparklers.
If you're looking for a fun craft to do with your kids this Memorial Day or Fourth of July, then check out what I made with my daughter last year here.
What are you looking forward to doing most this summer?!
I'd love to hear your plans either by leaving a comment below, or on my Facebook page!
XO
Comments
comments